Restaurant Review: Lime House Reinforces Liming Culture In Singapore With New Caribbean Small Plates on Jiak Chuan Road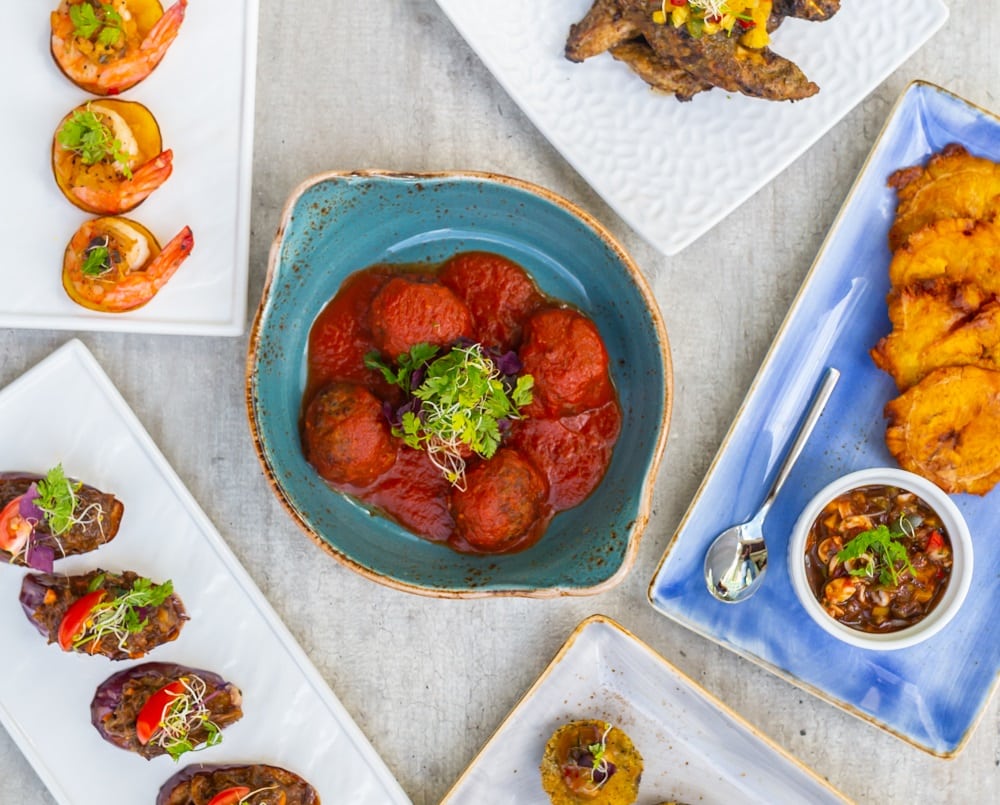 PUBLISHED November 30th, 2018 05:00 am | UPDATED May 18th, 2020 04:23 pm

Singapore's only spot for Caribbean cuisine turns five this year with a flourish: by unveiling a new tapas and cocktail menu on top of a redecorated space. From new rattan chairs to freshly painted walls, the minor upgrades added much-needed character to its outlet on Jiak Chuan Road. One almost feels transported to a sandy beach by the Caribbean sea – from whence the 'liming' culture of taking it easy hails from.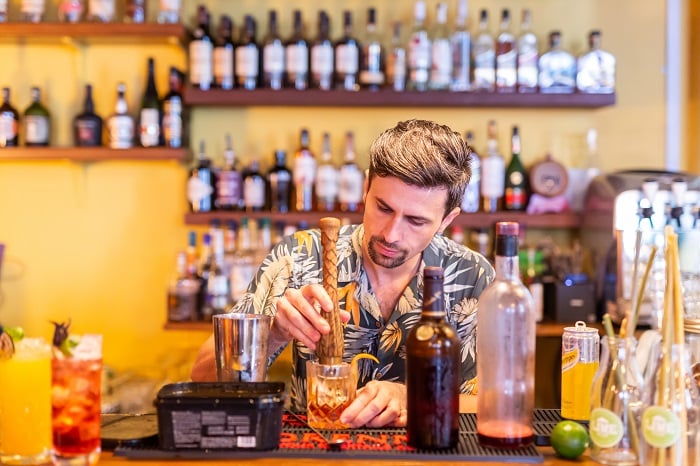 Under the spell of relaxed and warm homey feelings, we were more than happy when introduced to the new craft cocktails – a selection of rum-based creations by resident Bar Manager Valerio Politano. Among our favourites is the Sfumato ($18), a Mezcal-based cocktail named after the gradient painting technique associated with Italian painter Leonardo Da Vinci. Beautifully-mixed, the cocktail hints at smokiness while refreshing the palate with its combination of tart forest berry tea and bitter grapefruit finish.
The Bison Cooler ($17) is also a fantastic option. Made with Zubrowka Bison Grass vodka, the cocktail is surprisingly light on the palate despite its alcohol content for a tall drink, and is an easy complement throughout your meal. For a dessert cocktail, go for the rum-based Trick or Treacle ($20) for a sweet end to your night.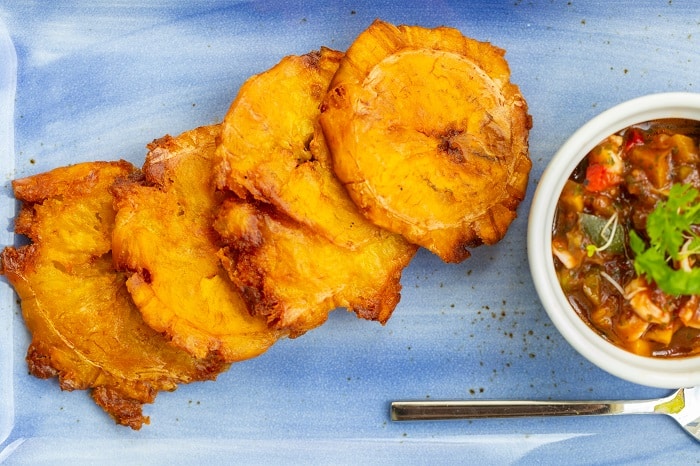 Food offerings at Lime House now features a new tapas menu with some old favourites such as the perfectly grilled Jerk Chicken Skewers ($22) prepared in Lime House's special, super secret jerk sauce.
For new menu items, Head Chef Andy introduces the Caribbean staple and banana relative, plantains in the Spicy Shrimp ($22) and Seafood Tostones ($18) tapas dishes. The first presents freshly-caught sea shrimp as the star of the dish. Pan-seared with chilli and topped with salsa, each juicy shrimp sits atop a plantain crisp for some added crunch.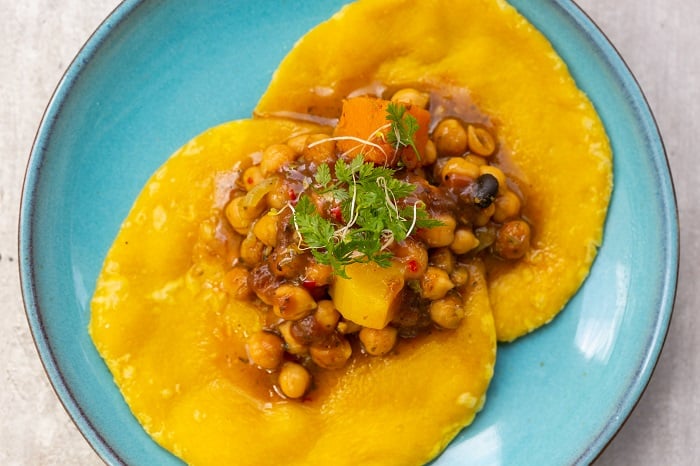 The latter presents the lightly salted plantains slices with spiced, rum-infused dip containing prawn and squid. The chewy thickness of the plantains kept us fixated on its unique texture.We can only describe it as something like comforting fried potato pancake, only lighter and with more bite.
Doubles ($13) is one of the vegetarian options on offer and comes in a plate of five to six pieces for easy-sharing. Inspired by street food in Trinidad, this small-plates dish consists of savoury curried chickpeas on homemade spiced flatbread (which reminds us of the Indian naan). The addition of mango chutney gives the dish a sweet, Indian twist.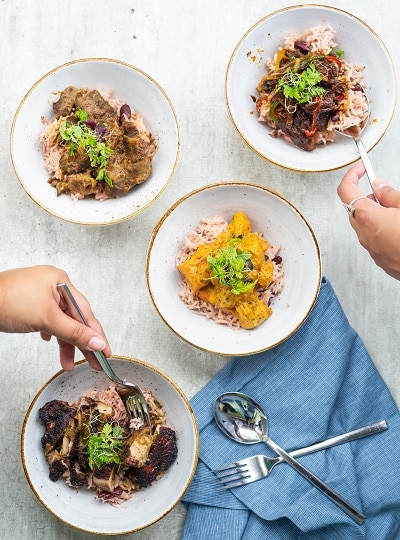 Lime House's tapas menu also offers something more substantial for those who are really hungry. The Caribbean Rice Bowls comes with four toppings : the vegetarian Ital Stew ($16), Oxtail ($23), Tribajam Curry Goat ($21) and Jerk Chicken ($19).
The Oxtail bowl is extra hearty with kidney beans and fragrant brown rice spiced and cooked in coconut milk. We must highlight the tenderness of shredded oxtail meat – a result of an extremely dedicated slow-cooking process involving much time and effort.
However, the Jerk Chicken Rice Bowl left a bigger impression. The way the herbaceous flavours of the trademark jerk sauce worked so well with savoury chunks of chicken kebab is fascinating. 
With many restaurants popping up and disappearing in the neighbourhood, Lime House has been able to solidify its place as a great Caribbean restaurant and bar by coming up with exciting changes every other year.

Lime House Restaurant & Bar is located at 2 Jiak Chuan Rd, Singapore 089260, p. +65 6222 3130. Open Tue-Sat, 5pm – 12am. Closed Sun-Mon.