Restaurant Review: Preludio's New 'Time' Menu Is Ripe With Seasonal And Aged Flavours, Singapore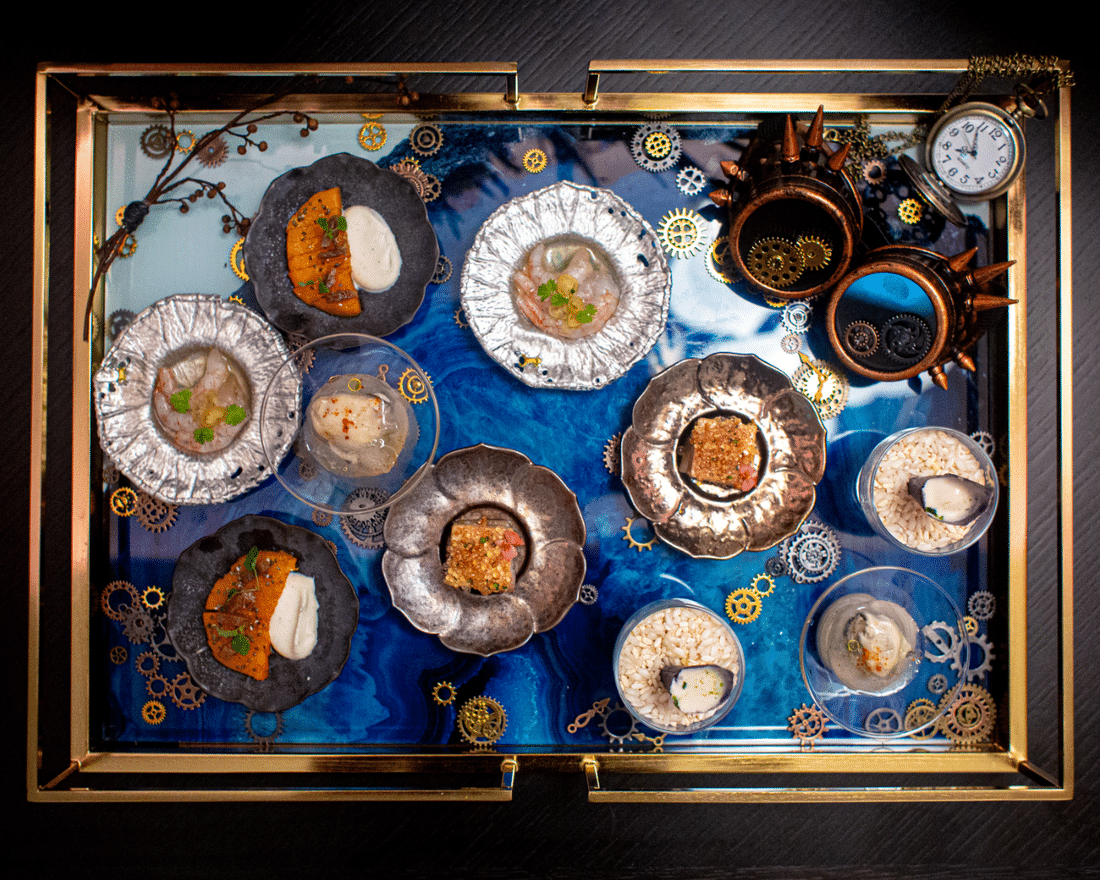 PUBLISHED March 14th, 2020 06:00 am

We like to say that time flies by – unseen, unheard, unnoticed till too late. But perhaps we were just focusing on the wrong senses, because when it comes to food, time reveals itself in a symphony of flavours. Dry-aged for three weeks, a steak melts in the mouth unmistakably; poached for three minutes, cod dissolves on the tongue in a moment of buttery pleasure. A taste of childhood favourites transports us back to the past; when we fall in love with new flavours, we create memories for the future.
Time transforms restaurants too, and for fine dining concept Preludio on Cecil Street, a fresh chapter has just begun. Turning the page on its striking monochromatic theme, chef Fernando Arévalo's second chapter revolves around Time, in all its manifold meanings – from moment to age, process to lineage.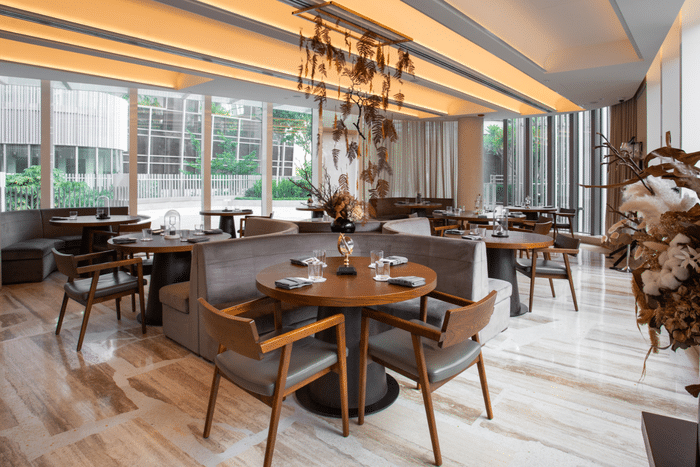 Like the previous chapter, only the logic of 'author's cuisine' makes Time tick. Unshackled by geographical bounds, author's cuisine means that chef Fernando is free to play with colours and textures as he pleases – guided only by his exquisite knack for balancing flavours and, we suspect, magic.
The charming opener to our eight-course dinner menu (S$238++), The Time Machine blows us away. This quintet of petit servings marks the passage of our food's preparation time, moving from fresh flavours to deep, matured ones. 1 hour presents vibrant slices of Nantucket scallop, marinated for an hour in sour-savoury leche de tigre; 1 week deepens the umami hit with week-aged amberjack, luscious atop silky duck liver foie gras.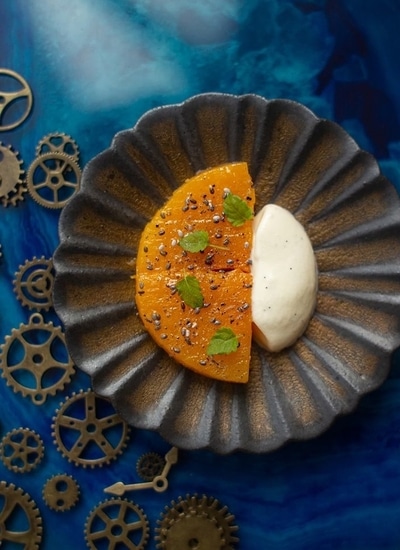 Garlic and ice-cream sound like strange bedfellows, but 1 month marries them delicately with garlic cloves fermented for one month. The umami bomb ticks on: 6 months gets intense with anchovies salted and pressed for half a year, sweetened with slices of butternut squash. Topped with eight-month-aged caviar and poured over with pea-mint sauce, the burrata cheese of 8 months explodes in the mouth with earthy flavours.
Two courses in, and we're already Out of Time – a dish of buttery white asparagus with a sweet, firm crunch. Bathed in smoky cod liver sauce and 'hastily' topped with black truffle shaved right at your table, these springtime spears are out of this world.
In contrast, Dish of a Lifetime is the fruit of a slow simmer in chef Fernando's mind for the past six years. A revamp of last chapter's Pata Negra, the Ibérico pork shoulder is similarly rubbed with cumin, cayenne, and paprika, then wrapped in a chewy sheet of thin-sliced obsiblue prawns. It's a whimsical, exquisite bite of surf 'n' turf, brightened with zesty tomato relish and basil oil.
Ageing may stink for us, but it works wonders with our food – as the cheekily-named Old Quack proves. Confit duck is aged for three weeks; this tender, subtly funky meat is stuffed in pasta and drizzled with sweet-and-sour agrodolce sauce. Crisp pork crackling and creamy artichoke puree add to this delightful medley of textures. Meanwhile, A 7-Year Story stars risotto made from Acquerello rice – a bold, rich rice aged for seven years and re-coated with its own nutrient-rich germ. Atop it sits a divinely smooth piece of Patagonian toothfish, finished with an ingenious cloud of shrimp foam.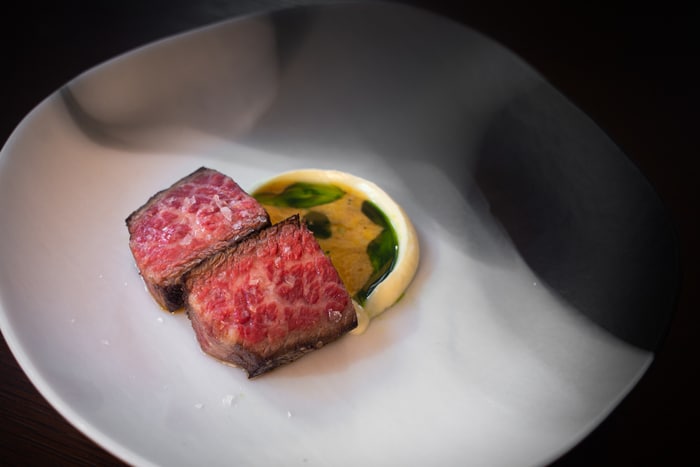 A favourite at our table, the Old Chimi showcases well-marbled slabs of wagyu short rib. Marinated with a mushroom rub and pan-seared for outer crustiness, the rib falls apart with unspeakable succulence – let's just say we had to restrain our internal moaning. In a throwback to the Colombian-style beef of chef Fernando's childhood, it's served alongside a deconstructed chimichurri – parsley oil, garlic oil, and egg yolk emulsion in a little well of cauliflower puree.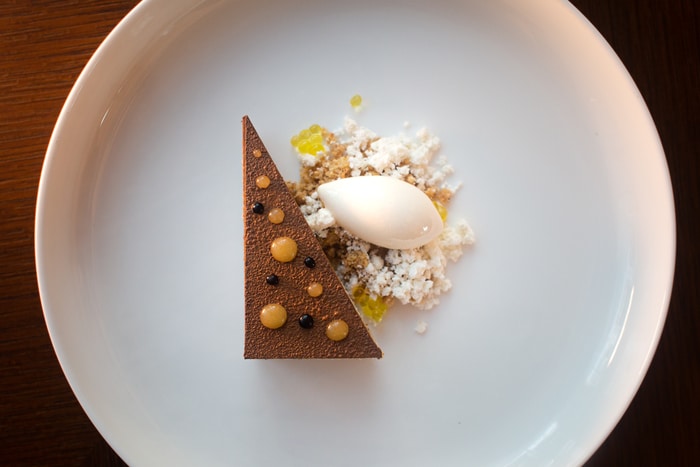 If time is money, the two desserts by pastry chef Elena Pérez de Carrasco are worth their weight in gold. As light as a moment, Chotto Matte features dainty layers of seaweed sponge cake and meringue sandwiching tart yuzu ganache and fresh grapefruit. A rich scoop of housemade matcha ice-cream pulls it all together.
Then there's Amona, chef Elena's tribute to her grandmother. In memory of the simple treat of chocolate bread her amona (Basque for grandmother) once prepared, this elegant 'sandwich' brings together hazelnut dacquoise, chocolate feuilletine, and olive oil pastry cream. Like most of the Time menu, it's refined and nostalgic all at once.

Preludio is located at 182 Cecil Street, Frasers Tower #03-01/02, Singapore 069547, p. +65 6904 5686. Open Mon-Fri 11.30am – 2.30pm and 6pm – 9.30pm, Sat 6pm – 9.30pm. Closed Sun.