Restaurant Review: Qi House of Sichuan Comes To Singapore, Ready To Spice Up Your Tastebuds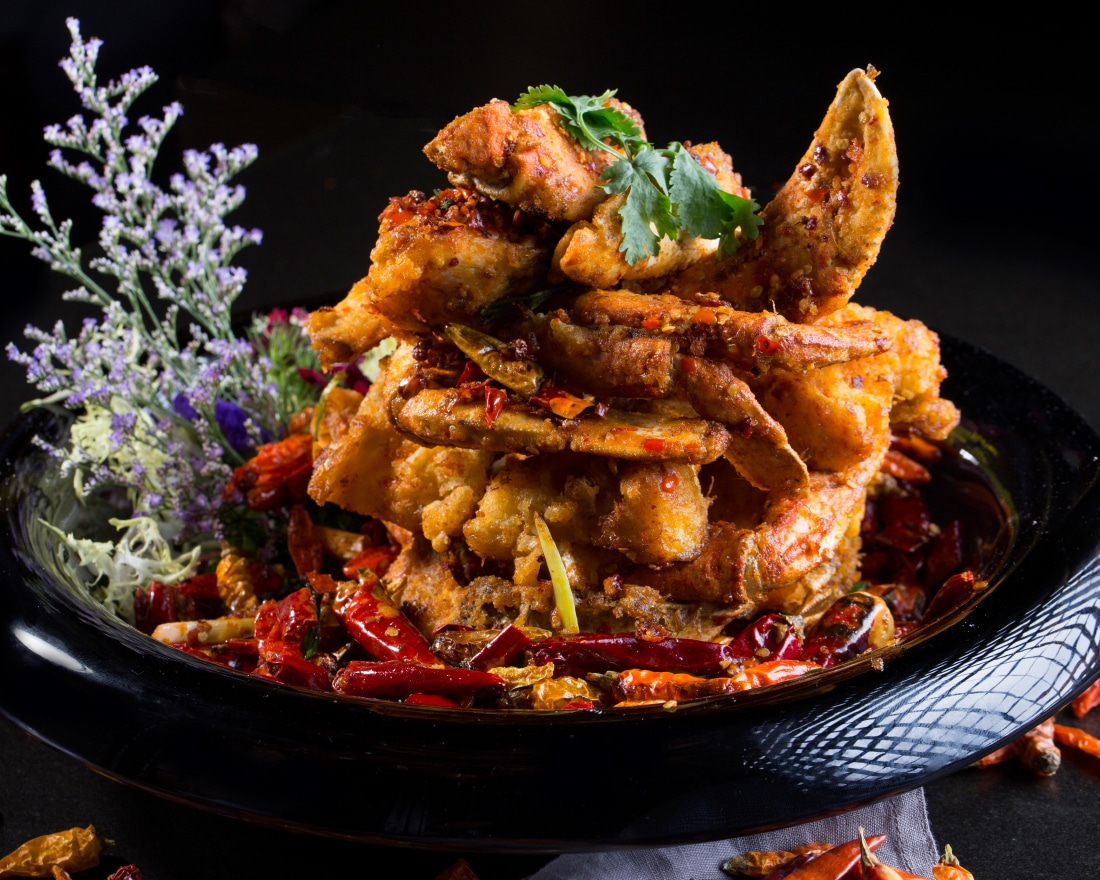 PUBLISHED July 9th, 2018 06:00 am
Spicy food is a funny thing. It causes plenty of pain and sweat (with the occasional tears), and yet I remain undaunted in consuming them by the bowl. And before you launch into some kind of tirade about sadomasochism, know that eating chillies does indeed trigger a pleasure shot of chemicals in your body. So yes, totally worth it.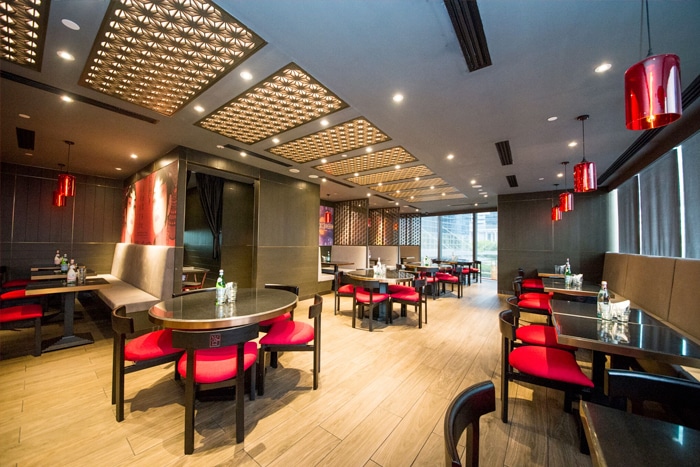 This time, the restaurant in question is Qi – House of Sichuan, which opened alongside Forbidden Duck – the newest concept by Hong Kong's 'Demon Chef' Alvin Leung – at the Marina Bay Financial Centre. As with many overseas offshoots, the food here is markedly similar to its older sibling in Hong Kong's Wan Chai District, which is to say, a sexed up contemporary approach to Sichuan cuisine at Michelin standards: the original has maintained a one star rating since 2016.
The secret of Head Chef Wong Chun Fai, I learn, is not pure unadulterated spice, but a sophisticated spectrum of spicy, aromatic, sweet, bitter, sour, peppery, and salty. The restaurant goes through 500kg of chillies every few weeks, and uses quite a bit a lot of garlic and ginger.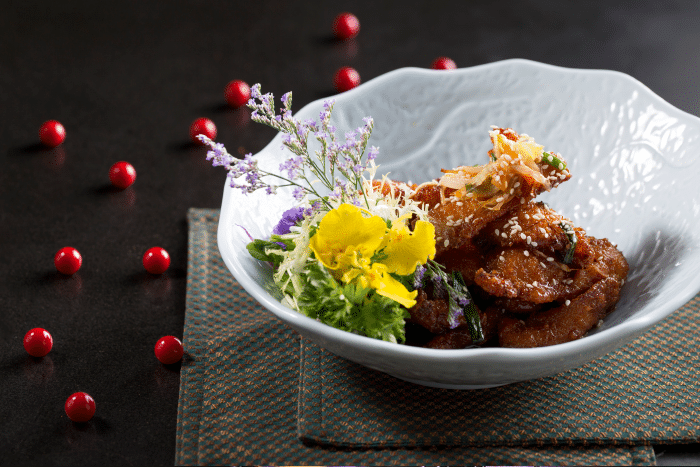 Chef Wong delivers a fiery hong you chao sou, or Chili Oil Wontons ($12), silky dumplings filled with juicy pork and chopped prawns and coated in aromatic chilli oil, garlic, and vinegar. Hot and tangy, these large wontons are the mark of any Sichuan restaurant. Could it be spicier? Yes, but I enjoy teasing my stomach sometimes. For the average diner, the tingly ma la sauce that lingers on your tongue is right on point. There's a peanut sauce version too. Bang Bang Wontons ($13) are a variation on the Chinese chicken dish of the same name, immensely fragrant and the perfect mix of sweet, savoury, and piquant. I imagine this would be glorious on a bowl of dan dan noodles.
If you don't like spicy food (why are you even here?) the Sugar Glazed Ginger and Scallion Beef ($25) is delicious. It's also one of Qi's top-selling dishes – stir-fried beef glazed with granulated sugar and ginger juice (it's also a useful meat tenderiser) make for an extraordinarily crispy bite.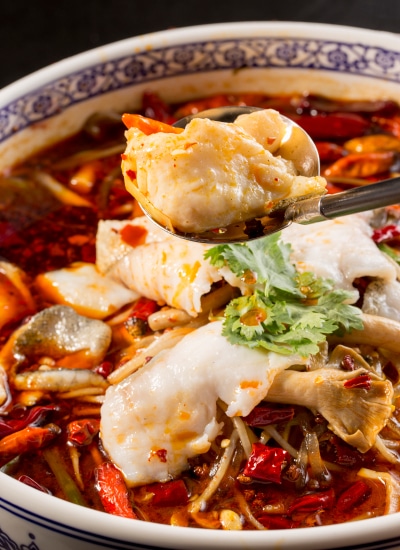 But I want heat. So we get the Braised Garoupa Fish Fillet in Chili Oil Soup ($40/small, $50/large), which sounds scary at first, but it's really much less oily than the traditional sort. It's prepared with a chicken broth that you can actually drink, and comes with various mushrooms, sweet potato noodles, and thick slices of freshly-braised garoupa. Do your table a favour and get the bigger portion, lest you want to share.
At this point, you should know that milk is readily available should you want to give up. But really, $5 for a glass? Otherwise, scoot on and get an order of Chili Fried Sri Lankan Crab ($115/kg). These varieties don't quite compare to the meatier Canadian crabs used in Hong Kong, but the crispy chilli batter is rather well done, enveloping the crab and sealing in the meat's juices. Rather than a sauce, the crab comes dry with peppercorns and several types of chillies. It's easy to peel too, and quite rewarding to eat.
It seems hard to believe, but dessert is not spicy. It is also the only one on the menu. A crispy Red Bean Pancake ($9), prepared warm and oozing with housemade red bean paste. You may as well get it – it's yummy.
Qi – House of Sichuan is located at 8A Marina Boulevard, #02-01 Marina Bay Link Mall, Singapore 018984, p. +65 6634 8277. Open daily 11.30am – 3pm, 6pm – 10pm