Restaurant Review: Shang Social, Shangri-La's First Standalone Eatery, Opens at Jewel Changi Airport Singapore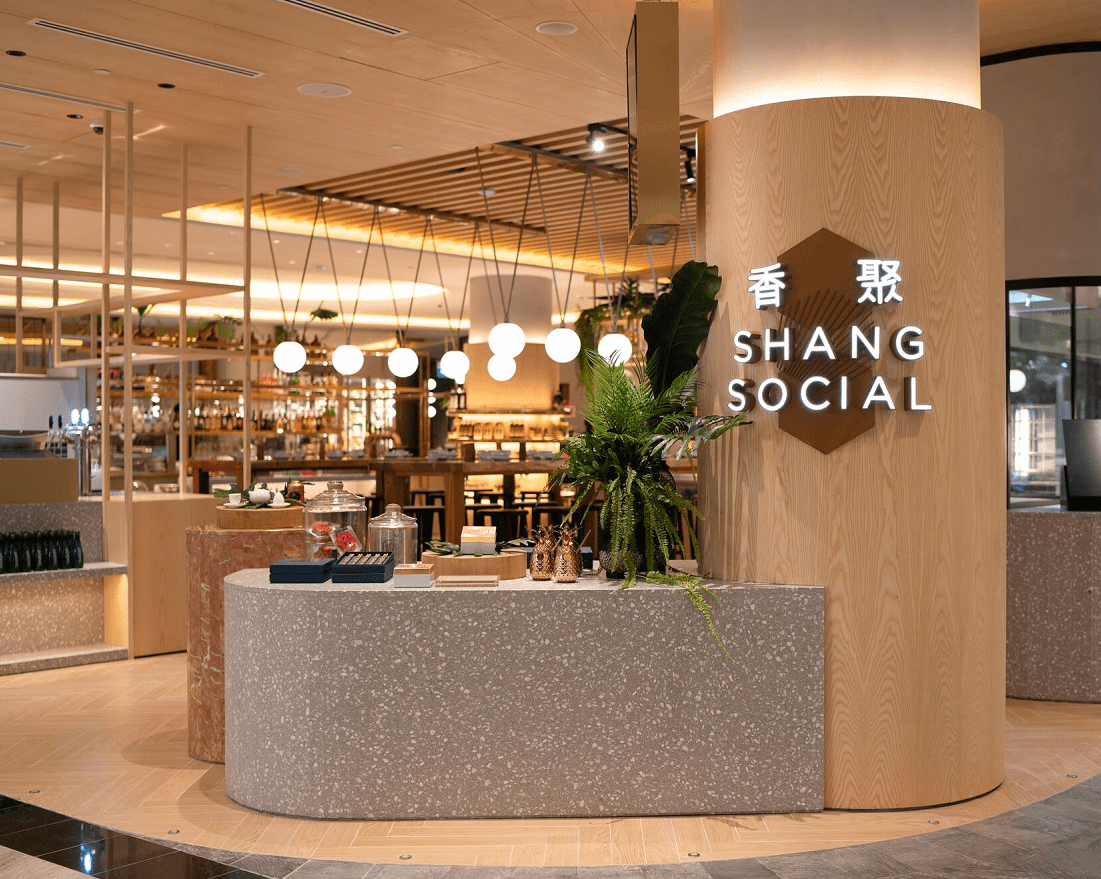 PUBLISHED May 21st, 2019 05:00 am | UPDATED May 18th, 2020 03:14 pm
Earlier this year, Jewel Changi Airport welcomed the opening of Shang Social, a contemporary Chinese restaurant specialising in gourmet Cantonese, Huaiyang, and Sichuan cuisine. It's the first standalone concept from Shangri-La Group, and if their worldwide success in hospitality is anything to go by, then they've got some pretty big shoes to fill.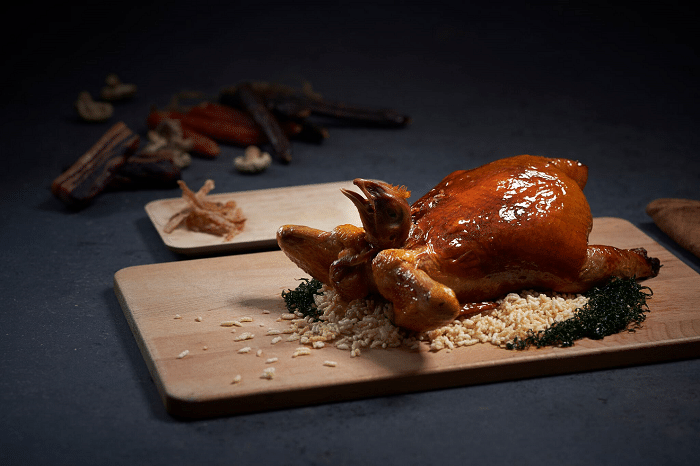 It's a 220-seater space and the menu is conceptualised by three of Shangri-La's highly acclaimed master chefs, an amalgamation of authentic flavours with a modern twist. Executive chef Mok Kit Keung (from two Michelin-starred Shang Palace in Kowloon Shangri-La, Hong Kong) brought with him a specialty — Deep-fried Whole Boneless Chicken filled with Fried Glutinous Rice (SGD$78++) — to the table, a whole chicken stuffed in glutinous rice and doused in hot oil for a paper-thin, crispy skin of a shell encasing tender and succulent meat.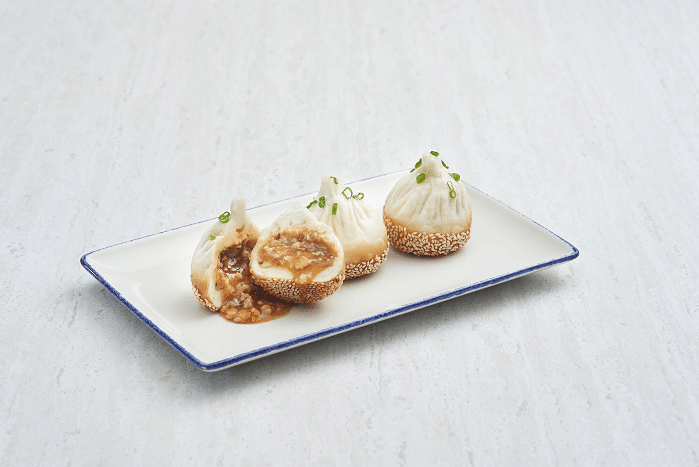 We kicked off lunch with Sichuan Hot & Sour Soup with King Crab & Tofu (SGD$12++ per person). While surprisingly mild on the heat, the flavour and aroma of Sichuan peppers comes through cleanly and the pickled garden of vegetables add a delightfully sour dimension to the extremely savoury broth. That's not to say the trio of experts is dialing down the heat on the whole menu – for a little more kick, try the Chengdu Homemade Dan Dan Noodle with Minced Pork (SGD$12++), which packs much more of a punch and made a lasting impression around the table.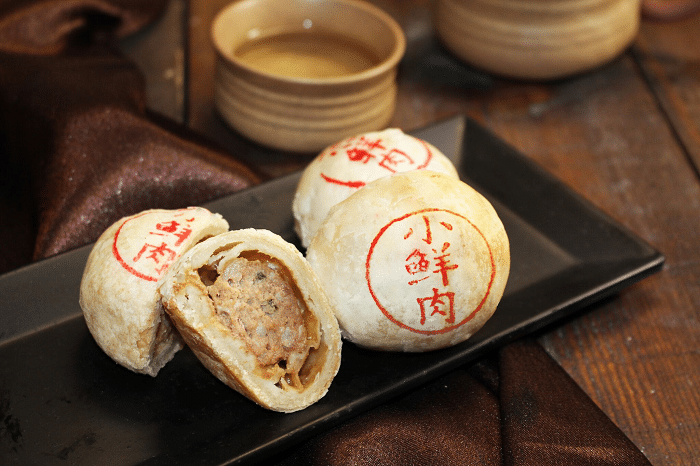 If we haven't already mentioned it, Shang Social's vast menu also manages to squirrel in a selection of dim sum. In particular, the Signature Pan Fried Bun with Pork (SGD$5.80++ for three) is made in the customary double-fry method, giving each bun a beautifully golden-brown and crunchy, yet grease-free bottom. The Suzhou Baked Minced Pork Bun (SGD$5.80++), colloquially nicknamed "xiao xian rou", also brings a satisfying bite of gravy-laden meat and flaked crust to the meal.
In the mood for something light to break the monotony? The Eight Treasures Tofu Pudding (SGD$18++)presents a savoury, silken tauhuey-esque beancurd that comes with an extensive selection of umami toppings on top of a sweet sauce on the side, including dried Sakura ebi, fish floss, and a spicy minced meat. The curd itself is delicately plain, so don't hold back on the mix-ins.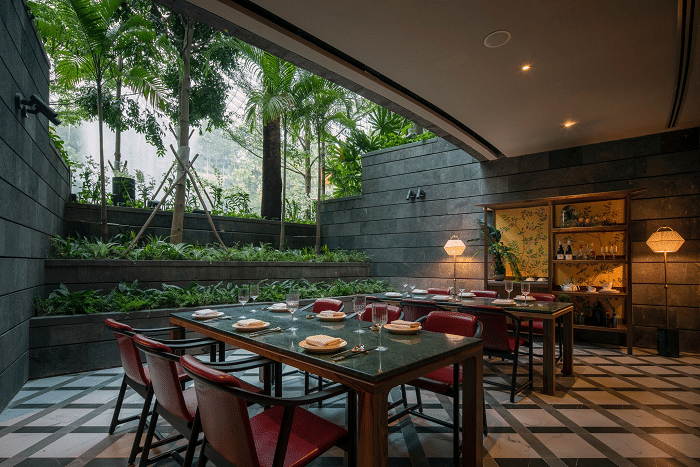 Aside from the dine-in area (which also houses private rooms with a full frontal of Jewel's iconic waterfall), Shang Social also includes a marketplace, where guests have takeaway options, or buy house-made sauces and specials. And while waiting for your meal, see if you can snag a sparkling tea at the BAR, which sells out faster than you think, or start your evening right with their signature cocktail — the Pearl of Shang (SGD$18++) – a drink truly inspired by our tropical locale, with Da Hong Pao-infused bourbon, coconut puree, and maple syrup.
Shang Social is located at Jewel Changi Airport, 78 Airport Blvd, #01-219/220/221/222, Jewel, Changi Airport Singapore, Singapore 819666, p.+65 6346 0260. Opens daily from 10am — 10pm.