Meet The Bar Awards Bangkok 2019's Bartender Of The Year: Supawit "Palm" Muttarattana, Vesper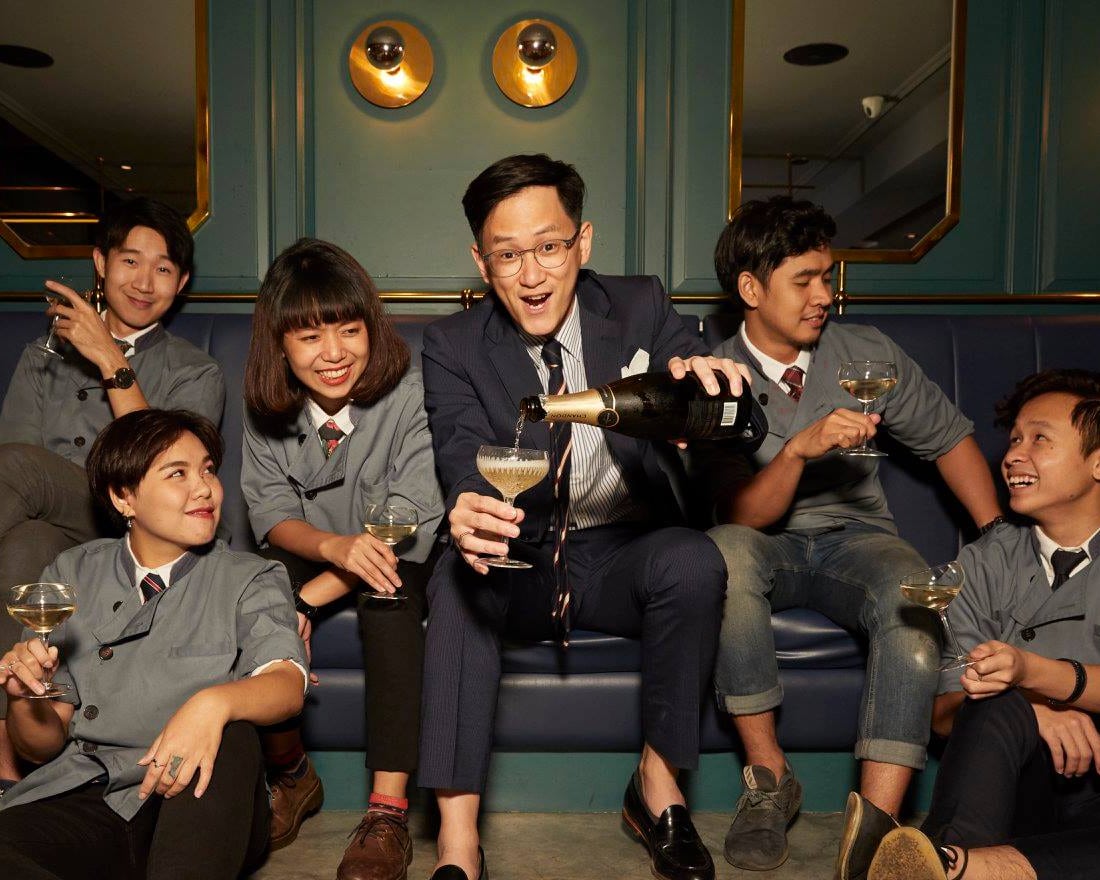 PUBLISHED July 9th, 2019 05:00 am | UPDATED May 18th, 2020 06:52 pm
Supawit Muttarattana, affectionally known to his cocktail-slinging compatriots and fans as Palm, is a force to be reckoned with. Besides snagging the title of Best Bartender of the Year at The Bar Awards Bangkok this year, he's also won the Campari Bartender Competition in Milan. With his skills, it's no surprise that he's helped led Vesper into its hat-trick win at Asia's Best Bars for the third year running.
Hi Palm. Can you tell us about your journey in the bartending world so far?
A fun fact is that my interest in bartending kicked off through the art of coffee-making, when I got my hands on a Japanese barista book while I was working in a small restaurant in my hometown Hua Hin. Since I had already graduated with a Tourism degree at that time, I practiced this craft for about a year before venturing into whipping up basic cocktails at hotel bars around Thailand. I only started self-experimenting once I transitioned full-time to The St. Regis in Bangkok, which opened doors to this particular industry. From then on, I was urged by my friends to enter various bartending competitions.
What's changed since you came to Vesper?
Vesper changed a lot in the long-run. Before I joined the team, Vesper adhered to just another "bar and restaurant" concept, but Owner Choti Leenutaphong and the previous Bar Manager Pailin Sajjanit wanted it to head in the direction of a full-fledged cocktail bar. Therefore in late 2017, they conceptualised and introduced Art Book, a series which is all about celebrating iconic art pieces. The classic drinks underwent a slight revamped, and the overall ambiance of Vesper became a lot more casual, yet still sticking to its roots of being elegant and stylish.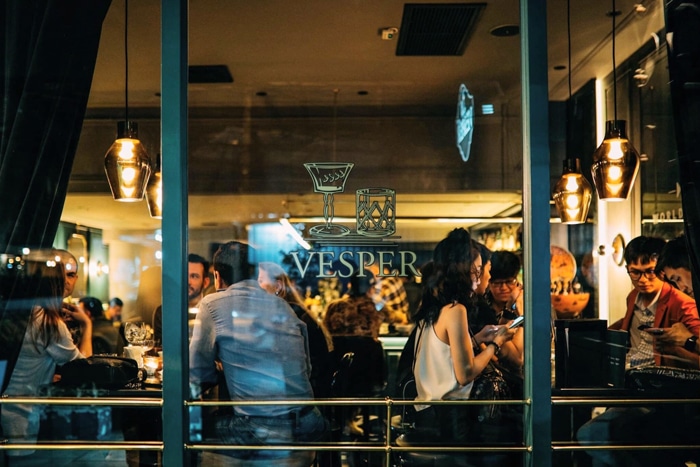 We heard there were three new menus presented under Art Book since its launch.
The first edition debuted in November 2016, and it included 14 drinks inspired by the Modern Art movement from the 1860s to the 1970s. Something along the line of George Braque's 'Rum & Guitar' and 'The Persistence of Memory' by Salvador Dali. Very Western-inclined, just like the second edition.
For our third instalment The Finale, instead of simply relaying the visual components of an art piece, we wanted to explore the meaning behind them. We curated 12 novel creations that showcased artists such as Ai Weiwei and James Rosenquist. Sculpting and installations are also represented, so there's more diversity in this latest collection.
Which cocktail do you enjoy making the most?
It will have to be the 'Jadeite Cabbage'. I actually discovered this when I was touring the National Palace Museum in Taipei last year. It's entertaining to make it, but the hardest. How it goes is that Genmaicha, the Japanese green with roasted brown rice, is mixed with niam leaf to create a light pandan aroma. We then use Four Pillars dry gin and vermouth to inject a botanical and sweet flavour. For those of us with Chinese descent, this cocktail can be rather nostalgic because it pays homage to our traditional cooking styles.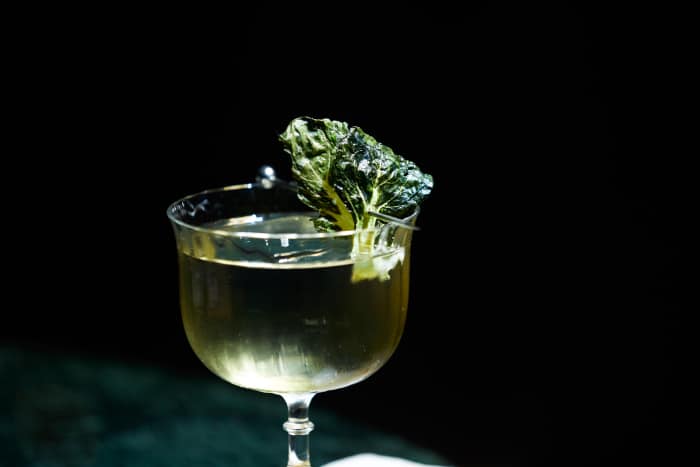 Is it common for bars in Bangkok to be guided by a theme, similar to Vesper?
Yes. If you take a look at the recently-opened bars in the city, they usually conform to a particular concept. This could either be through story-telling with their drinks, or the atmosphere. Back then, people simply wanted to get drunk, but nowadays they're being more appreciative and concerned with the overall experience. A regular menu can be considered boring to some, so having having a theme and inspiration allows bartenders like myself to come up with novel inventions.
What is the one ingredient that you always like to use?
I would say tea. Be it oolong leaves or flower tea, I like to incorporate it with fresh fruits and herbs to create all sorts of exotic flavours. This can be seen with our Composition V, concocted with Granny Smith apple and elderflower, or the As If To Celebrate, I Discovered A Mountain Blooming With Red Flowers that's infused with chai tea. But not every drink on the menu features the ingredient because that will be unimaginative.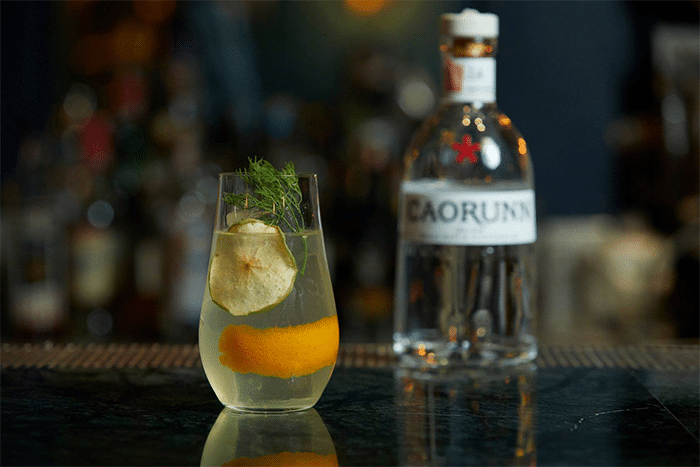 Does Vesper provide bar food?
A little! Via Maris, which is located just next door to us, is also owned by Choti Leenutaphong, and the food is usually brought up to date once every one or two months. The restaurant is helm by Francesco Deiana, who is from Sardinia, so people can expect European comfort food like fried fish and seafood.
Palm is currently the Head Bartender at Vesper, and Group Bar Manager of Foodie Collection, which also runs Via Maris and 80/20.