Interview: We Talk Restaurant Design with Joris Angevaare, Creative Director of designphase dba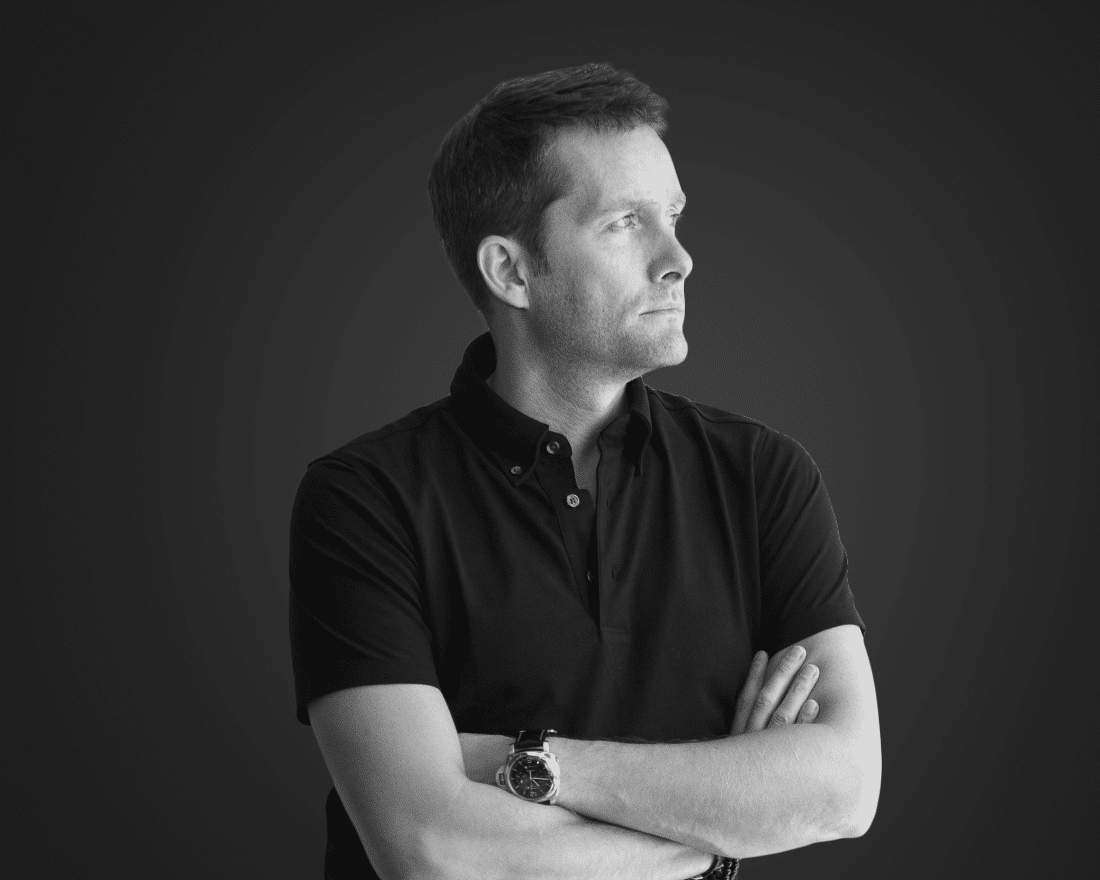 PUBLISHED February 16th, 2018 06:00 am | UPDATED May 18th, 2020 04:57 pm
When it comes to dining out, better design surely means better meals. In an interview with edgy Dutch designer Joris Angevaare, he tells us about the power of interior design in restaurants and bars to add to your dining experience.
And he would know, having over two decades of experience in the industry, including his current stint as Creative Director of designphase dba – one of Singapore's most established interior firms – since graduating at the top of his class at the acclaimed Willem de Kooning Academy in Rotterdam. To date, Joris's portfolio sees esteemed establishments like Salt Grill & Sky Bar at ION Orchard, RISE at Marina Bay Sands, Zafferano, and Australian coffee chain Toby's Estate.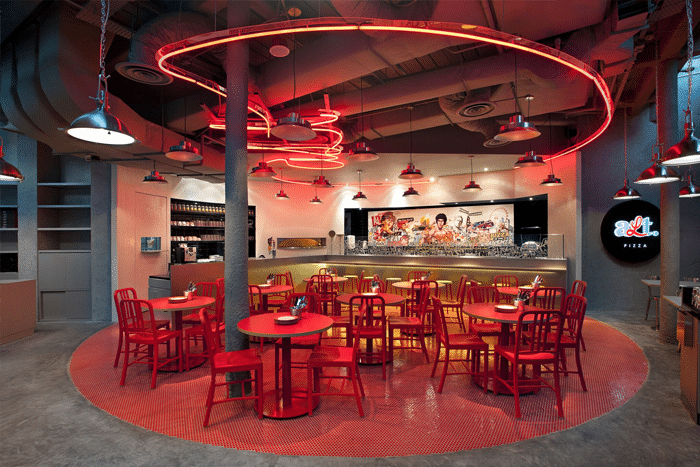 Hi Joris! Do you remember the first moment you became interested in design?
When I was a kid, my mother and I passed by a bricklayer, you guessed it, laying bricks. In that moment, the idea of design piqued my interest. I was so fascinated with the sheer diligence of building on a design idea and seeing it come to fruition. I like that there are no restraints as to what someone can create from a mere thought into reality. That interest led me to studying fashion prior to interior design.
What do you like about practising in Singapore?
The social fabric consists of a diverse group of people, making Singapore a melting-pot. This provides me with exponential inspiration. It's a known fact that Singapore has been praised for its world-class business climate. SMEs thrive in this environment, needless to say, a company like designphase dba is increasingly optimistic about our business prospects.
As a designer, how would you describe your in-house design style?
A no-nonsense, edgy, experimental, original and humorous designer – with a touch of luxe to the typical minimalist aesthetic associated with Dutch design.
Where does your inspiration come from?
I draw inspiration from fashion, art and music. I enjoy films like 'Dior and I' and generally enjoy witty references to pop culture. I believe the purpose of music is to release us from the tyranny of conscious thought. Sometimes, right before I start on a design sketch, I plug my headphones in, volume up and I delve into my own zone. Sometimes listening to Rammstein (a German rock band) helps me find focus.
How do you think great design and great food are linked?
What consumers tend to forget is that great design and great food are governed by deadlines. Deadlines affect your preparation time which affects your outcome. So you do the best with the time you have to achieve a perfect balance of the right composition of ingredients, materials, and colours for a finished quality product.
What was the first food and beverage space you worked on?
The Supperclub Cruise in Amsterdam.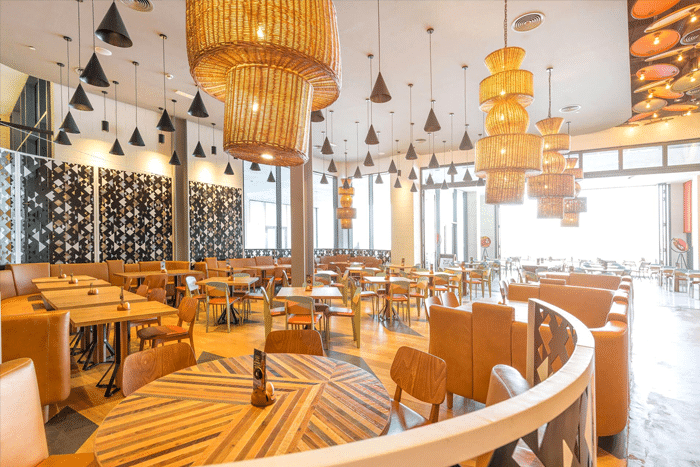 How about your most memorable design project,t hen?
Robinsons The Heeren, Singapore.
What do you think about the current trend in Singapore, in the F&B scene?
Integrating plants and greenery into interior design has been a trend in the F&B scene, and it's not going anywhere. Farm-to-table philosophies are prominent, even in bars. I do believe the trend is heading towards dining in private clubs in Singapore. Diners are looking for a juxtaposing experience of wanting to feel at home, yet being away with like-minded individuals. That's definitely something private clubs can offer.
Can you name some of your favourite dining and drinking spots in Singapore?
That would be Burnt Ends and Le Binchotan.
Which areas of the world do you see as the best for emerging hospitality design?
Definitely Amsterdam and London.