The Best Shopping Districts in Taipei, Taiwan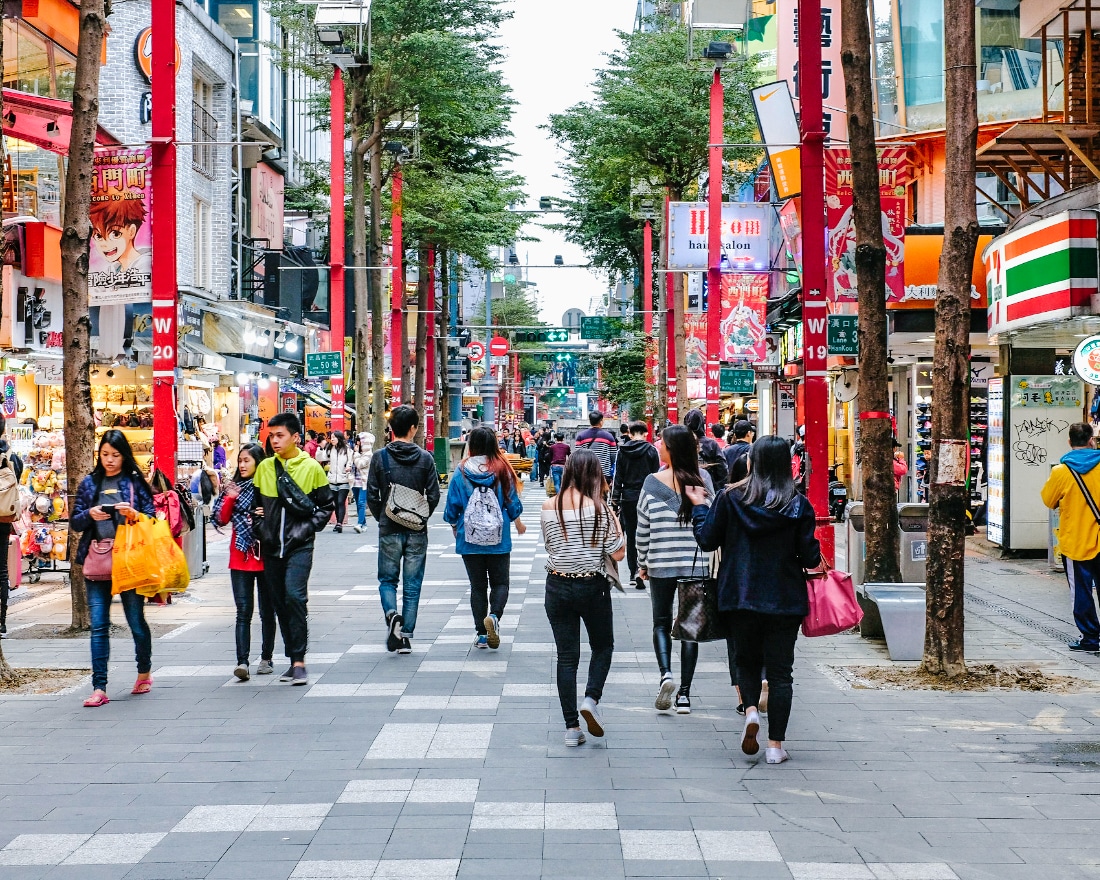 PUBLISHED June 20th, 2019 06:00 am
Taiwan's capital of Taipei is a huge place, and without some planning, it's difficult to fully appreciate the city for what it is: a shopping haven filled with glitzy malls, night markets, and boutique-lined streets. It doesn't matter if you're a bumbling fashionista or bargain hunter – here's our seven favourite shopping districts in Taipei for your retail pleasure.
Xinyi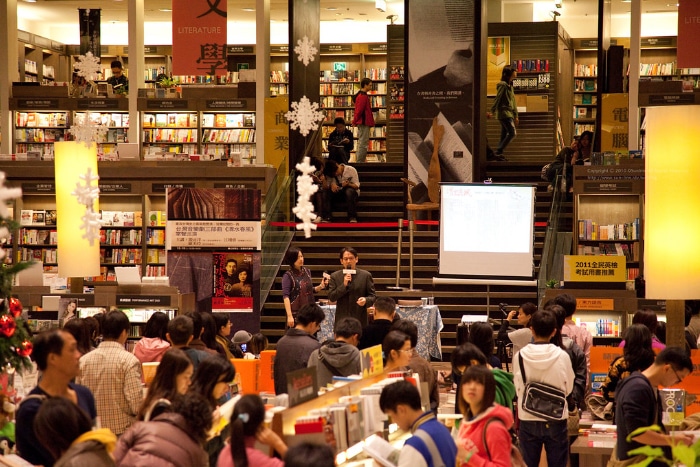 The towering Taipei 101 might be the first thing you see at Xinyi, but when you look around, you'll see a whole strip of trendy malls, expensive restaurants, and trendy nightclubs. You might need to spend an arm and leg to buy something at Bellavita, the European-style luxury mall, but it's still worth window-shopping at. Nearby, ATT 4 FUN is filled with both international and homegrown clothing brands, while Eslite Xinyi is the biggest bookstore in Taiwan — and open 24-hours too. For a departure from the norm, head to Songshan Cultural and Creative Park, an expansive creative space where you'll discover unique crafts and works by local artists.
Get here from: Taipei City Hall Station
Ximending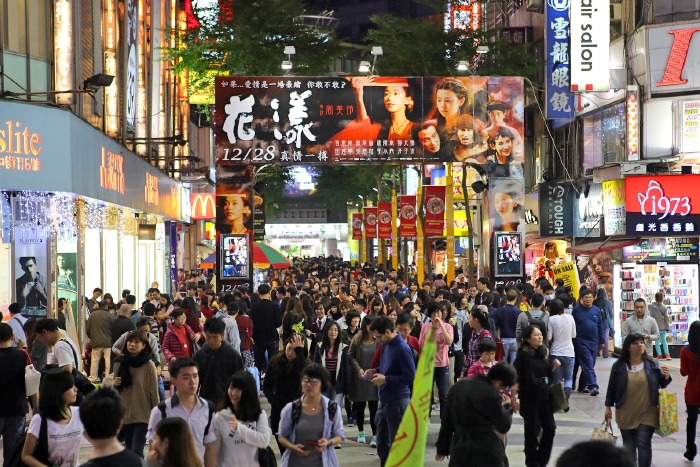 There's no way you haven't heard of Ximending, the entertainment district that traces its roots back to the Japanese era in the 1980s. This popular shopping district gathers the best of youth culture, from cinemas and karaoke joints to funky accessory shops filled with colourful socks and vibrant hairpins. With better-known brands like Uniqlo and ABC Mart around, you'll be spoilt for choice. Oh, the area is also strewn with souvenir shops selling traditional Taiwanese snacks and mochi, in case you want to bring some back. Check out Ximen Red House, a 110-year-old landmark boasting exhibits, markets, and a tea house.
Get here from: Ximen Station
Zhongxiao Dun Hua

If large department stores like SOGO bore you, you'll want to visit the long stretch extending from Zhongxiao Fuxing to Zhongxiao Dunhua stations for the plethora of independent clothing shops and lifestyle boutiques. It's easy to spend half a day here as you stroll from alley to alley. Get bespoke handmade glass at Glasense, summer dresses at roundTAIWANround, or quirky homeware at VVG Something. Japanese brands like G-Shock and Head Porter can also be found here.
Get here from: Zhongxiao Dunhua Station
Fujin Street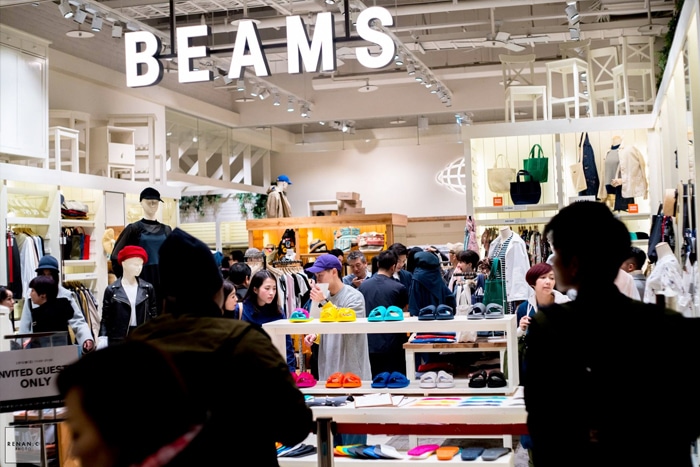 Fujin Street is where Taipei's hipsters and artsy crowd congregate. This up and coming neighbourhood near Songshan Airport is a bit of a cross between Singapore's Haji Lane and Tiong Bahru, its offerings ranging from eclectic furniture shops to stylish boutiques and coffee shops. You'll find the iconic Japanese apparel brand BEAMS here, along with women's clothiers Fujin Tree 355 and L'atelier Fantasia. Get your shoes fix at Mr. Manners Shoe Store or home goods at Vintage & Deco. One of our favourite finds is Perfit, a sporting goods shop with tasteful running shoes, backpacks, and even a yoga studio.
Get here from: Songshan Airport Station
Zhongshan (Nanxi)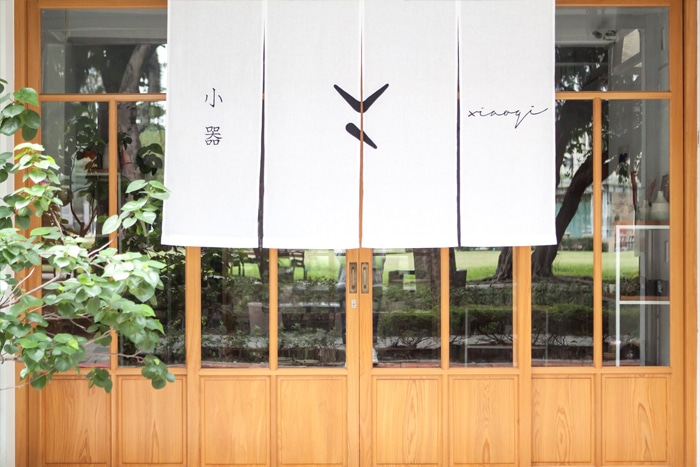 The Nanxi ("southwest" in Chinese) area around Zhongshan station is popular for its two Shin Kong Mitsukoshi department stores, though what we have our eye on is the Eslite Nanxi that opened at the end of 2018. More than just an insane number of books in every genre you can think of, the mall features a curated selection of designer boutiques and shops that embody the holistic and creative 'Eslite lifestyle'.
Take a stroll down to the alleys around the malls to discover a number of quaint cafes and interesting boutiques. Chifeng Street in particular is lined with shops owned by young entrepreneurs, such as Damn It! Vintage and Xiao Qi Lifestyle for a collection of ceramics, tableware, and home accessories.
Get here from: Zhongshan Station
Taipei Main Station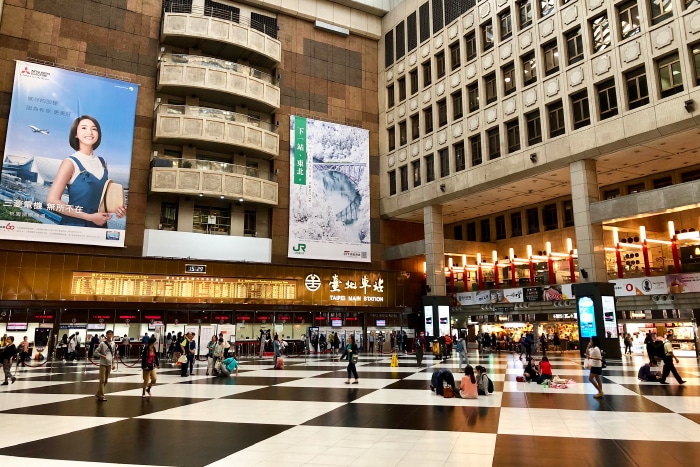 Taipei Main Station isn't just one of the city's largest transportation hubs, it's also where you'll find many metro malls extending from the station. Go to Q Square for international brands like ZARA and Nike, Taipei City Mall for a diverse variety of local clothes, or the largest Shin Kong Mitsukoshi Mall (one of four in the city) that covers everything from budget shops to the super high-end. There's even a wholesale market located at the back of Taipei Main Station peddling things like comic books, capsule toys, and yes, clothing. It's quite literally a one stop shopping experience.
Get here from: Taipei Main Station
Songshan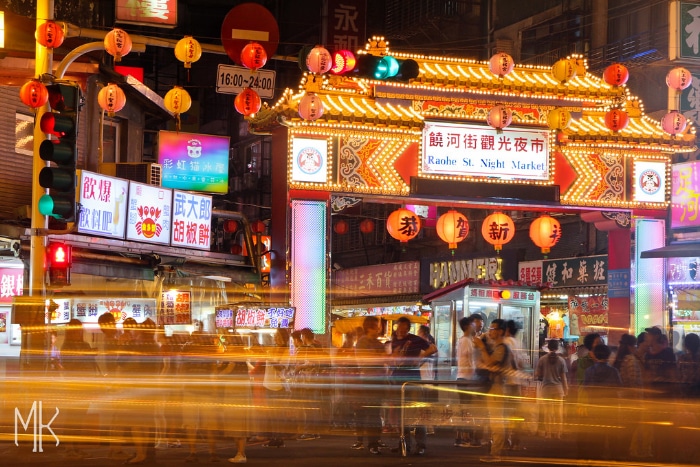 If Bangkok has the famed Platinum Mall, then Taipei's version is Wu Fen Pu, a wholesale shopping area in Songshan where you'll find the cheapest loots in town across more than 1000 shops. From dad caps to retro coats, it's no wonder this place is a favourite among Taiwanese youth. The more you buy, the more discounts you'll get, so you can probably build a whole wardrobe here — tees go for as low as USD$3.50! The best time to visit is Tuesday, as most stocks come in on Mondays.
A short walk away is the Raohe Street Night Market, and while it's best known for food items like Fuzhou pepper buns and Chen Dong pork ribs soup, there are no shortage of clothing shops peddling imported clothing from Korea and Japan along the periphery.
Get here from: Song Shan MRT Station
Top Image: A Canvas of Light