Wanderfolk: IT'S THE SHIP Sails From Busan, Perth's Sculpture By The Sea Returns This March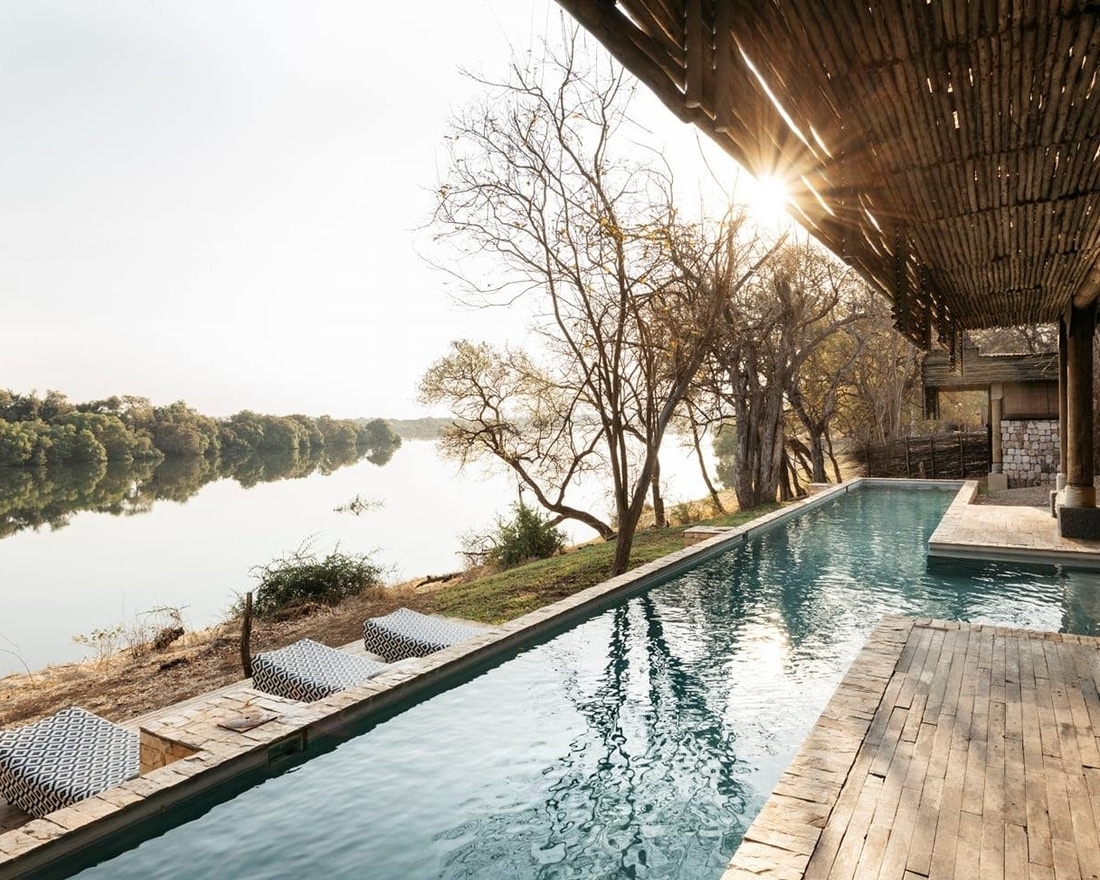 PUBLISHED February 11th, 2020 05:00 am
Going stir-crazy from coronavirus jitters? We sure are. With luck, that won't stop you from being bitten by the travel bug – not when so many new adventures await. All ahoy for seaborne revelry with IT'S THE SHIP Korea, enjoy a romantic resort stay in Phuket, or book your tickets to Perth for an artistic escapade.
IT'S THE SHIP Launches Voyage from Busan, South Korea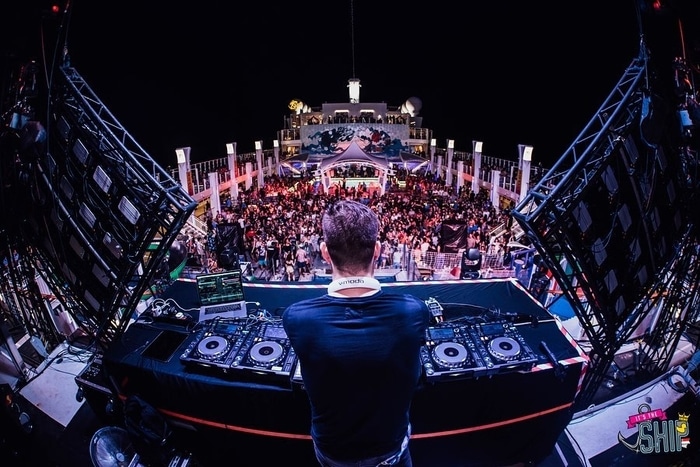 Train to Busan? Party cruise from Busan, more like it. Famed floating music festival IT'S THE SHIP is making a splash with its launch in South Korea, with the maiden voyage to depart from Busan on 28 August 2020. Stopping over in Fukuoka, Japan, before returning to Busan, it's set to be a four-day three-night sail of EDM raves, pool frolics, and boozy revelry. With an arsenal of fun frills on deck – water slides, fully-stocked bars, and a luxe spa – there'll be plenty to keep you merry aboard the Costa neoRomantica cruise ship.
More details and ticketing information here.
Explore The African Wilds with The Ultimate Delta x Falls Experience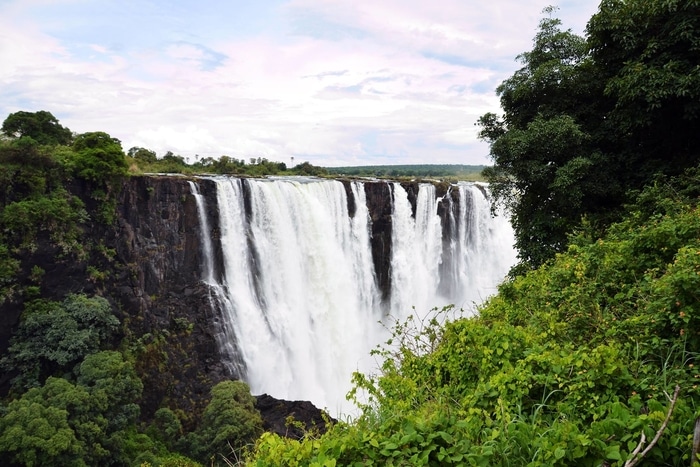 Two of Africa's plushest lodges – Matetsi Victoria Falls in Zimbabwe and the upcoming Xigera Safari Lodge in Botswana – are teaming up to weave us some safari magic. Their seven-night Ultimate Delta x Falls Experience package offers unrivalled access to two iconic wilderness destinations – Botswana's wildlife-rich Okavango Delta and Zimbabwe's majestic Victoria Falls. From sailing the Delta in a glass-bottom canoe to soaring over the Falls in a helicopter, each day promises a slew of unforgettable nature thrills. With a baobab tree sleepout at Xigera and built-in spa credits at both properties, nesting in the heart of nature never felt this luxe.
Prices for the Ultimate Delta x Falls Experience package start from £8,426 per pax for seven nights, available for travel from June 2020 onwards. More details here. 
Sculpture by the Sea Returns to Cottesloe, Western Australia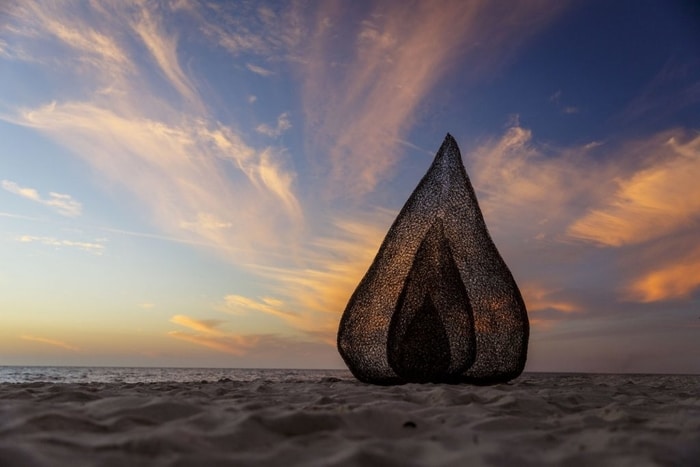 This March, the shores of Perth's Cottesloe Beach come alive with sculptures strange and splendid. Running from 6–23 March 2020,the 16th annual Sculpture by the Sea will showcase pieces by over 70 exhibiting artists from all round the world. With Cottesloe's famed white sands and glorious sunsets as the backdrop, art exploration here is set to be nothing short of sublime. The fine, balmy days of March are also perfect for wandering the laidback streets of Cottesloe – poke around in the little boutiques, slurp up a gelato, then hit the beach for a spot of swimming.
More details here. 
Phuket's Iniala Beach House Opens One-Bedroom Pool Suites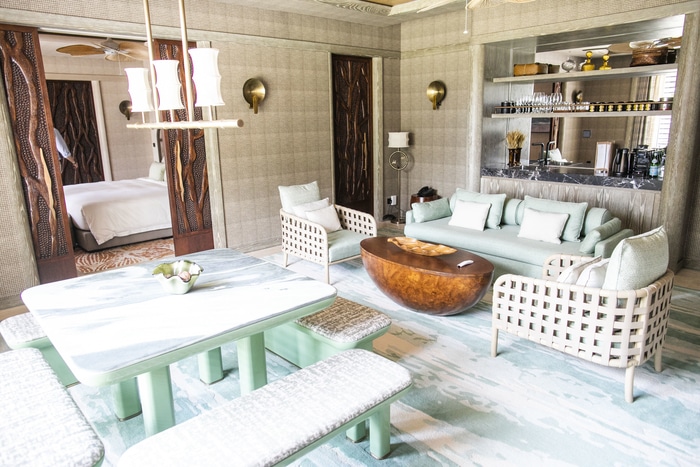 Paradise just got cosier with Iniala Beach House's new offerings in Phuket. Famed for its bespoke villas that redefine luxe and style, this design lover's dream has launched two one-bedroom pool suites – the first of their kind on the resort. Each elegant suite boasts one bedroom and en-suite bathroom, a guest bathroom, and a rooftop terrace with a plunge pool – the perfect cocoon for a romantic getaway. That's not all: the resort has just unveiled an all-new restaurant, ​Pärla. Helmed by new Executive Chef Seumus Smith, this gourmet destination will dish up tantalizing takes on Scandinavian and Hebridean flavours.
Prices for the one-bedroom suites start from £654 per room per night. More details here. 
SureStay Hotel Group Launches First Hotel in Vientiane, Laos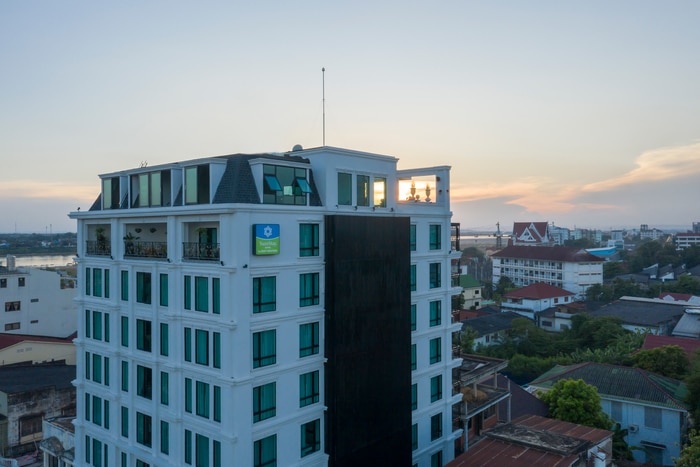 Vientiane voyagers now have one more comfy, pocket-friendly hotel option with SureStay Hotel by Best Western Vientiane. Set in the heart of Laos' capital, the hotel is 15 minutes' drive from Wattay International Airport and a stone's throw from the vibrant Walking Street night market. Think stylish rooms decked in classical Lao and French colonial accents, a top-floor fitness center, and an in-house spa. Cap off your long day with drinks and dreamy views at Tipsy Elephant, the rooftop cocktail lounge.
SureStay Hotel by Best Western Vientiane is located at 101 Chaoanou Road, Vientiane, 85621 Laos. More details here. 
Top Image: Matetsi Victoria Falls