What It Was Like at Wonderfruit 2017: Thailand's Annual Festival of Music, the Arts, and A Sustainable Lifestyle at Siam Country Club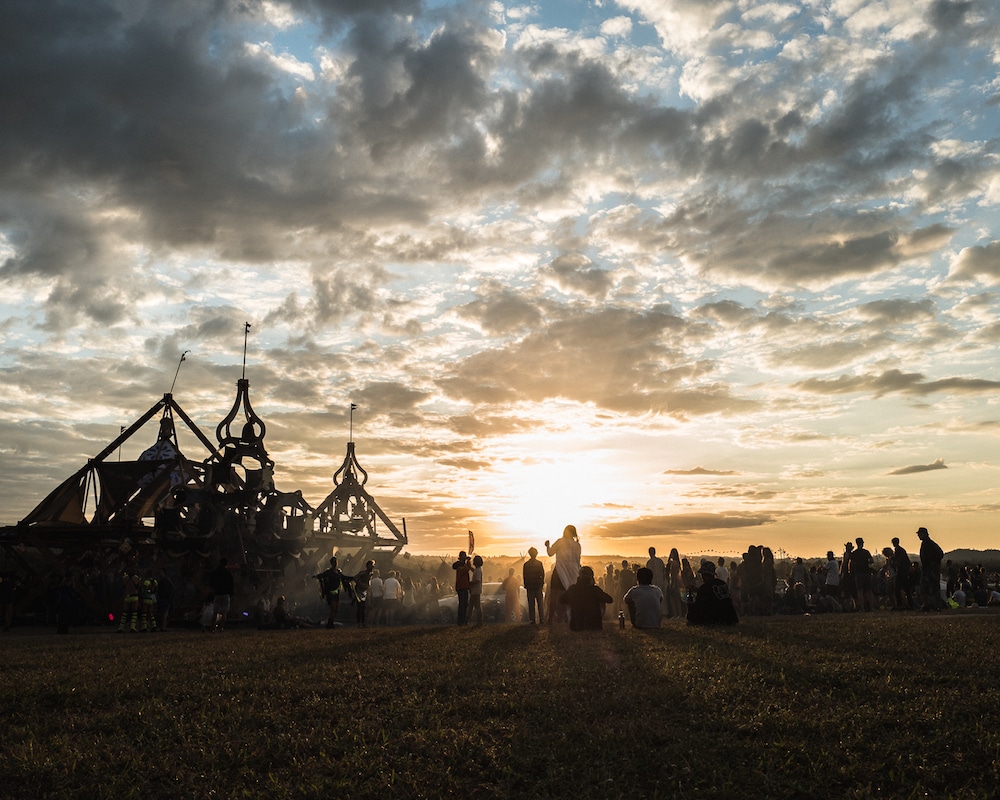 PUBLISHED December 31st, 2017 06:00 am | UPDATED March 26th, 2019 11:47 am
It's four in the morning at Wonderfruit 2017. And I'm staring up at a giant structure made of wood and bamboo . It's pulsing with light, almost seems like it's breathing. It looks like an antenna reaching out to the cosmos, with a base like a tree trunk and a massive bulbous shape at its tip. Is it a flower? An onion? Some kind of fruit?
A gust of cool wind snaps me out of my mutant-plant reverie. I'm surrounded by a sea of bodies. In the distance I make out a familiar face. His brows are furrowed, eyes locked on the console if front of him. His face is grimacing with a strange satisfaction as he fiddles with the controls, mangling the soundscape beyond recognition.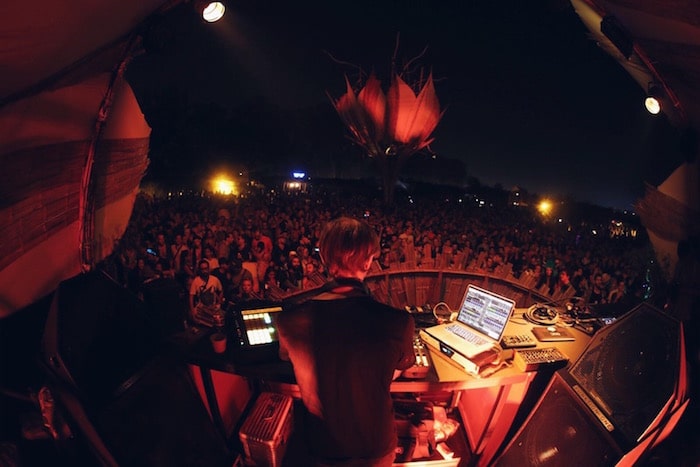 The crowd around me erupts in a thunderous roar. A pounding kick drum engulfs the entire space and the sea of bodies around me collectively dials in to its deceptively simple rhythm. The man in the distance now has wry grin on his face. Damn, Hawtin sure knows how to bring a beat back.
As I leave the Quarry, I take one last look back at the towering wooden fruit-antenna. Created by prolific artist and designer Adam Pollina and architect-bamboo supplier-contractor Thor Kaichon, it seems to encapsulate Wonderfruit's essence in one massive work of art – beautifully rustic, ambitious in its scale, with just the right amount of weirdness.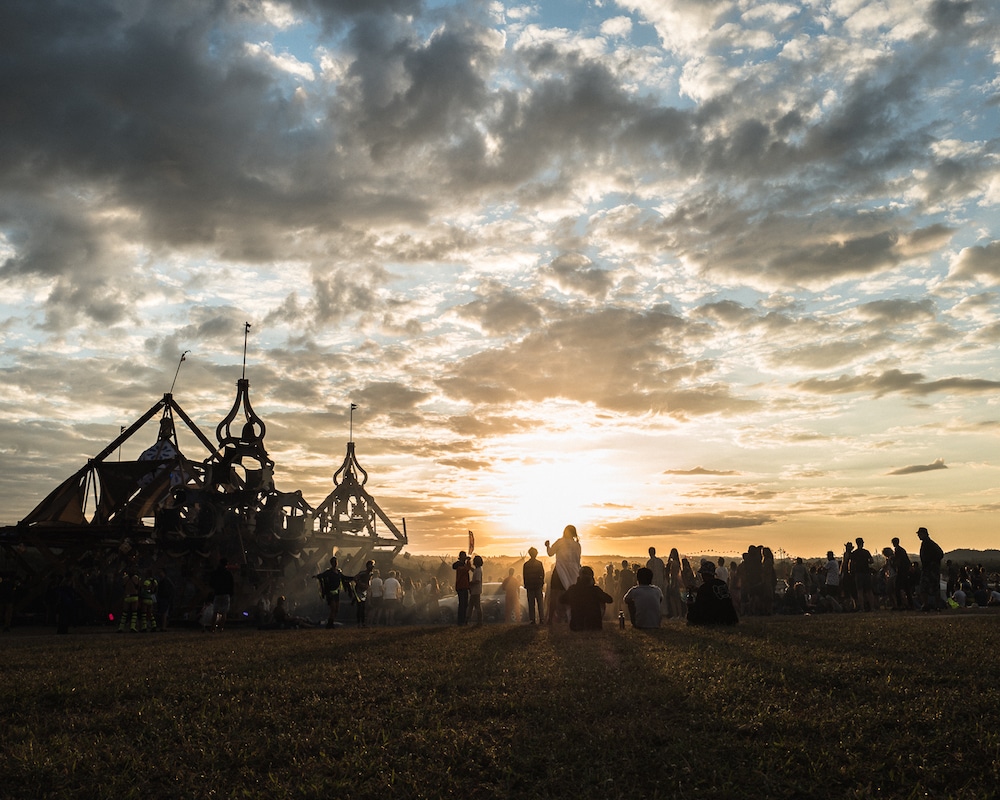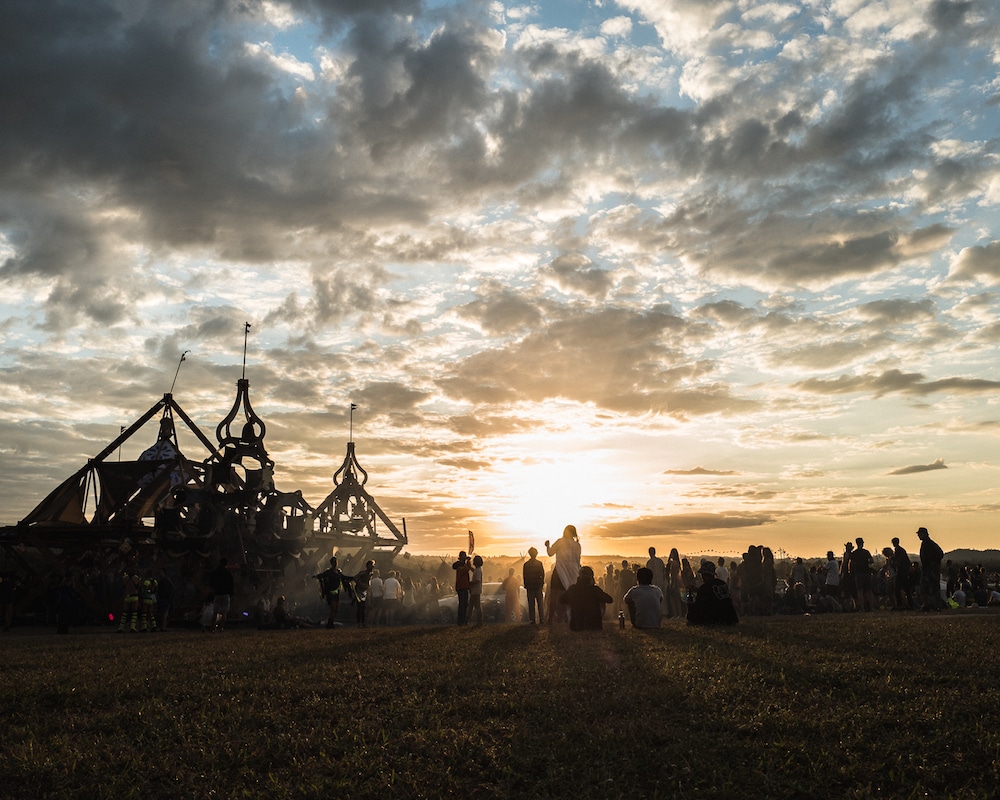 Daybreak is a couple of hours away, I find myself swept up in a wave of bleary eyed comrades, all headed in the same direction – the legendary Solar Stage. The brainchild of veteran Burning Man artist, Gregg Fleishman, this quirky pyramid-esque monument completely re-interprets the idea of a stage. The DJ console is nestled in the heart of the structure, surrounded by revellers dancing inside, around and above. Giant trampoline hammocks were an inspired addition to this year's design. After the last six hours of thumping techno, Eduardo Castillo dropping Radiohead's You Are All I Need is a welcome respite. Armed with a fruity Yadong cocktail, I find myself a cosy spot and await the coming sunrise.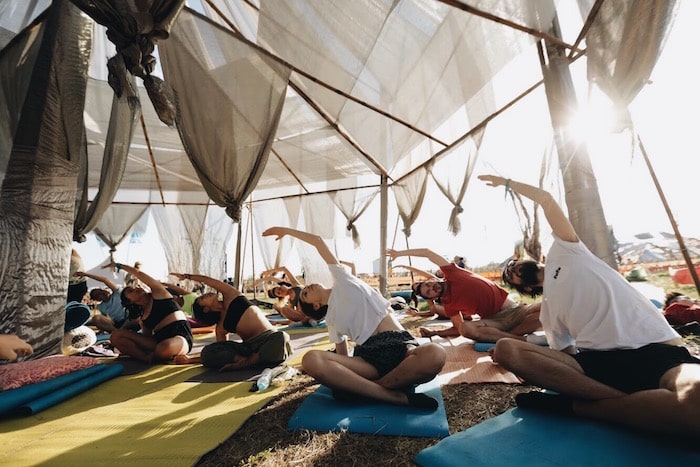 It's almost 10 am. I'm wolfing down a ridiculously good burger from a food truck delightfully named Mother Trucker. The sun is beating down on the fields, but a steady, cool breeze and low humidity keeps it surprisingly pleasant. In the distance, the Solar stage is still buzzing with life. I stumble past a yoga class. Their faces look fresh, radiant and energised. I don't even want to know what mine looks like. 
The smaller tents and stages are coming to life, staff are making preparations for the day ahead. In a few hours, Wonderfruit will transform from a decadent raver's paradise to an educational hub for self improvement and environmental awareness. There will be talks and workshops covering a wide range of topics, from permaculture to orang utan conservation to crystal healing.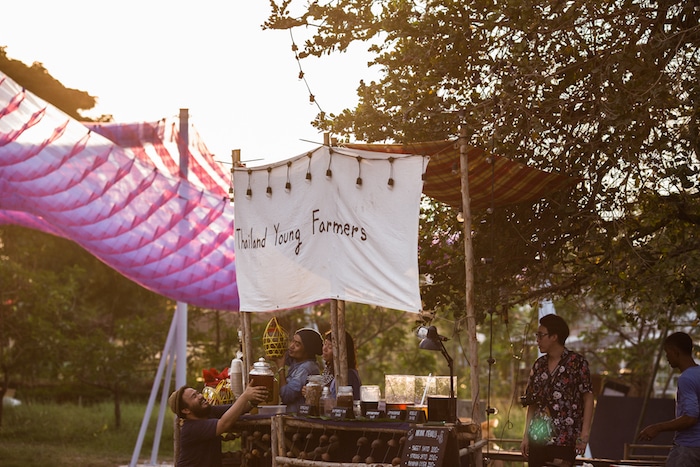 I take a quick glance at the Wonderfruit App. Chef Gagaan Anand, a pioneer of contemporary Indian cuisine, is whipping up a feast this evening, but it's predictably fully booked. A Raku Ceramics workshop by Thailand Young Farmers catches my eye but it's starting in three hours and I can barely stand. Gulping down my grossly overpriced coffee from the Dean and Deluca pop-up cafe, I decide to make a mature, adult decision and head back to the camping grounds.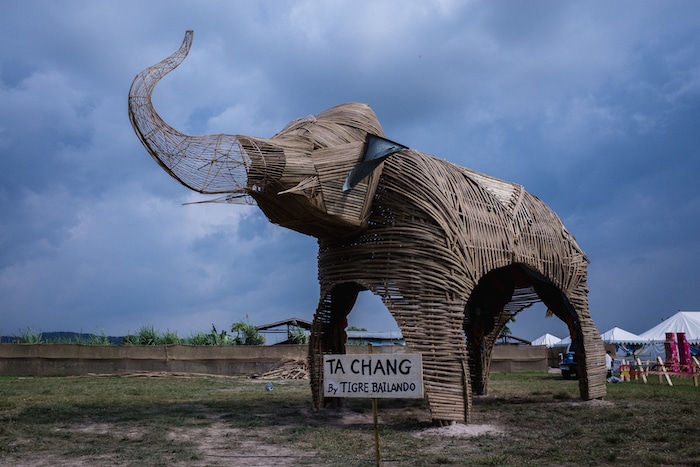 Over the next three days, Wonderfruit continued to impress me with its musical offerings.  Thai singer-songwriter Rasmee mesmerised the crowd at the Living Stage with her soulful, sultry vocals. Singing with heartbreaking emotion in her native Isan, she had the farang crowd hanging on every syllable, proving once again that music really does transcend language.
Texan psychedelic trio Khruangbin's debut at Wonderfruit was hotly anticipated, and they did not disappoint. Despite a sudden downpour midway through the set, the band put on a sublime show, showcasing their far reaching musical influences with an intimate, dreamy performance.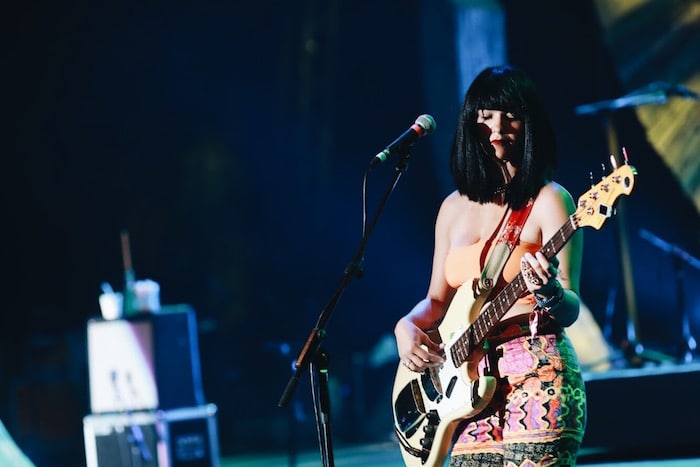 A personal highlight were the DJs playing in smaller tents, like Marcel and The Ziggurat. Bangkok based DJs Gao Lao and NK Chan had the Ziggurat crowd in a frenzy with their chunky, energetic house and disco selections. The More Rice label showcase at Marcel was a much darker but equally frenzied affair. Their brand of trippy, leftfield house and techno were the perfect counterpoint to the banging, big room anthems being belted out by the DJs at the bigger stages like ALTN8.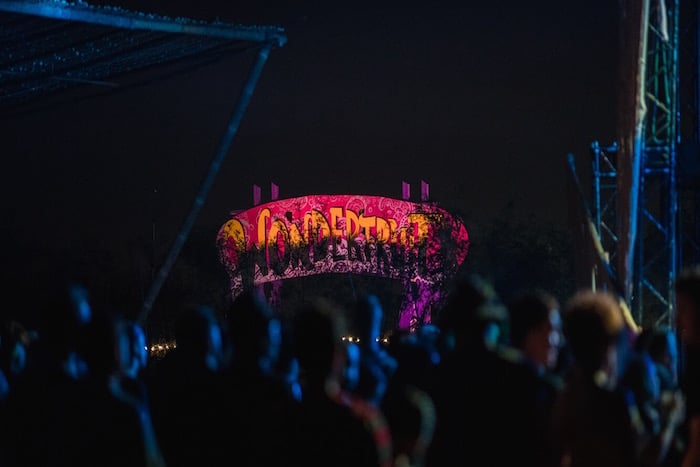 As I packed up my tent on the Monday morning, I felt a tinge of regret at not catching acts like Izzy Bizu, Songhoy Blues and Gapi And The Thai Dub Mafia. Wonderfruit is a huge, sprawling festival and it's practically impossible to make time for all the acts. With such a diverse line-up, it attracts a diverse crowd, which is probably its biggest strength. It's using music as a beacon to attract people from all walks of life, facilitating an exchange knowledge, ideas and experiences. And that can't be a bad thing.
Wonderfruit happened 14 to 17 December 2017 in The Fields at Siam Country Club. Wonderfruit 2018 will take place 13-16 December 2018.