Best Prata in Singapore: Where to Get Your Fill of Crisp, Fluffy Indian Dough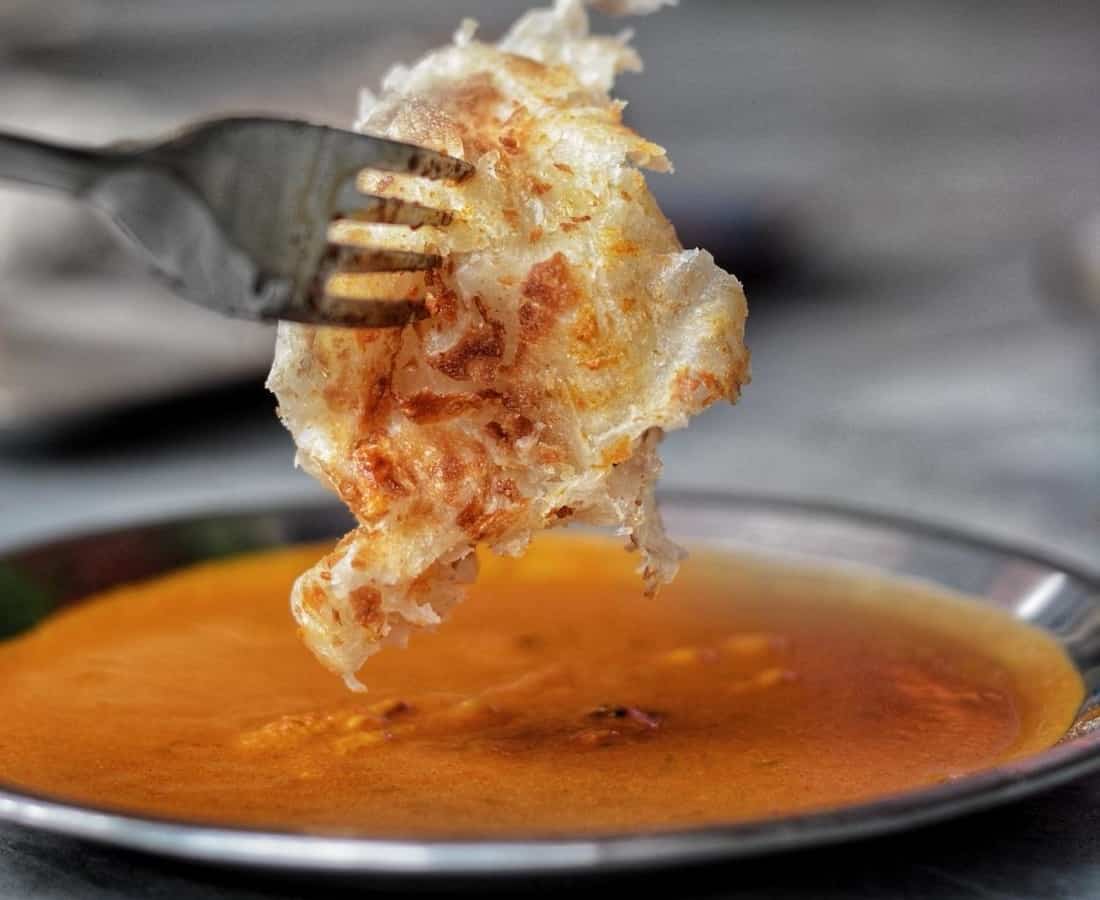 PUBLISHED February 15th, 2021 06:00 am | UPDATED February 23rd, 2021 02:04 pm
Pratas are the best kind of pancakes – at least when it comes to the prata spots on our list. Crisp on the outside and doughy within, this Indian flatbread is perfect for breakfast, supper, and pretty much any meal in between. With no end to the variations that prata can take on, there's no getting bored – you'll find everything from standard egg-and-cheese to lamb patty-stuffed options. Whether you like it classic or quirky, here's our shortlist of the best prata places in Singapore.
Master Prata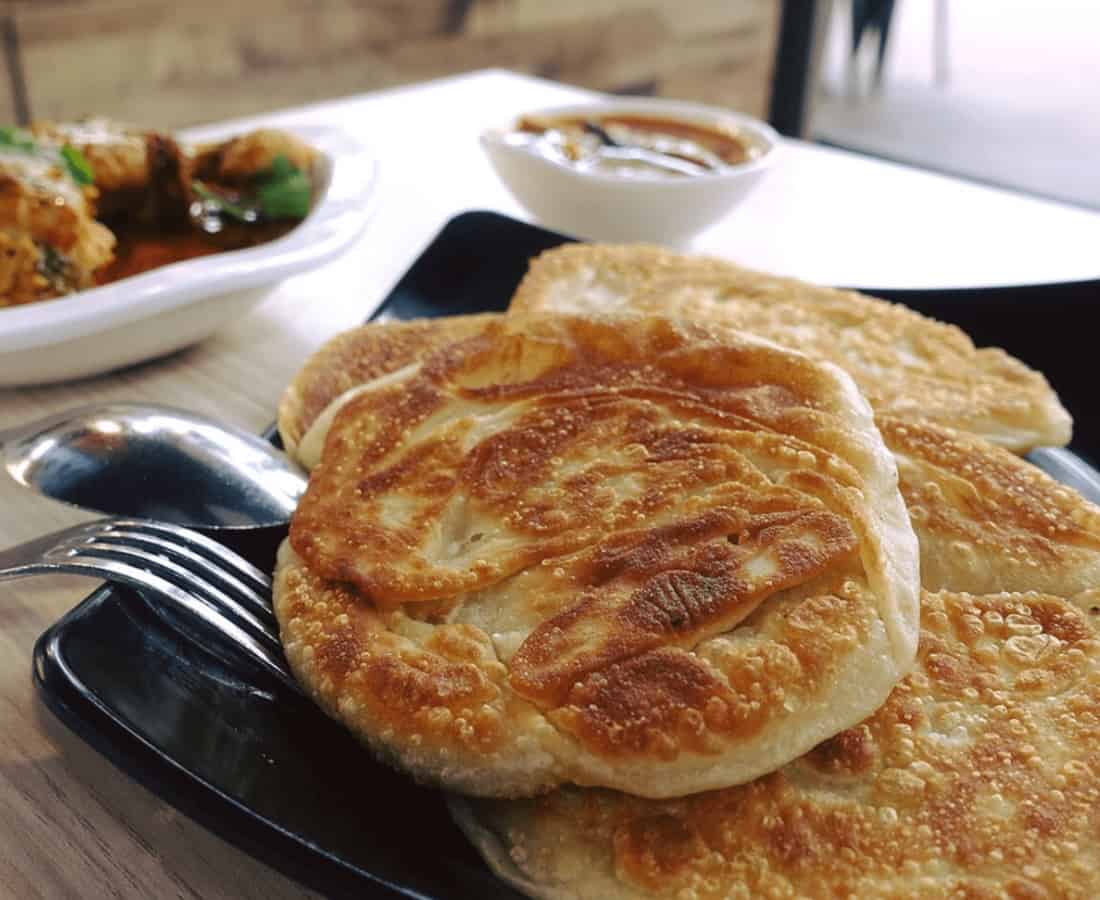 A glance at Master Prata's menu might leave you a little overwhelmed – this small eatery boasts a massive lineup of over a hundred prata, murtabak, and thosai variations. Bite into one of their Plain Pratas (S$1.30) for a satisfying crackle and deliciously chewy insides. If you're feeling adventurous, take on their spice-laden Masala Plaster Prata (S$4), then round off with the surprising Banana Dates with Honey Prata (S$4.80) for dessert.
Master Prata has two outlets in Singapore. The Alexandra branch is located at 321 Alexandra Rd, #01-02 Alexandra Central, Singapore 159971, p. +65 8268 8210. Open daily 10am–12am. The Sembawang branch is located at Sembawang Shopping Centre, 604 Sembawang Rd, Singapore 758459. Open daily 8am–10.30pm. 
Springleaf Prata Place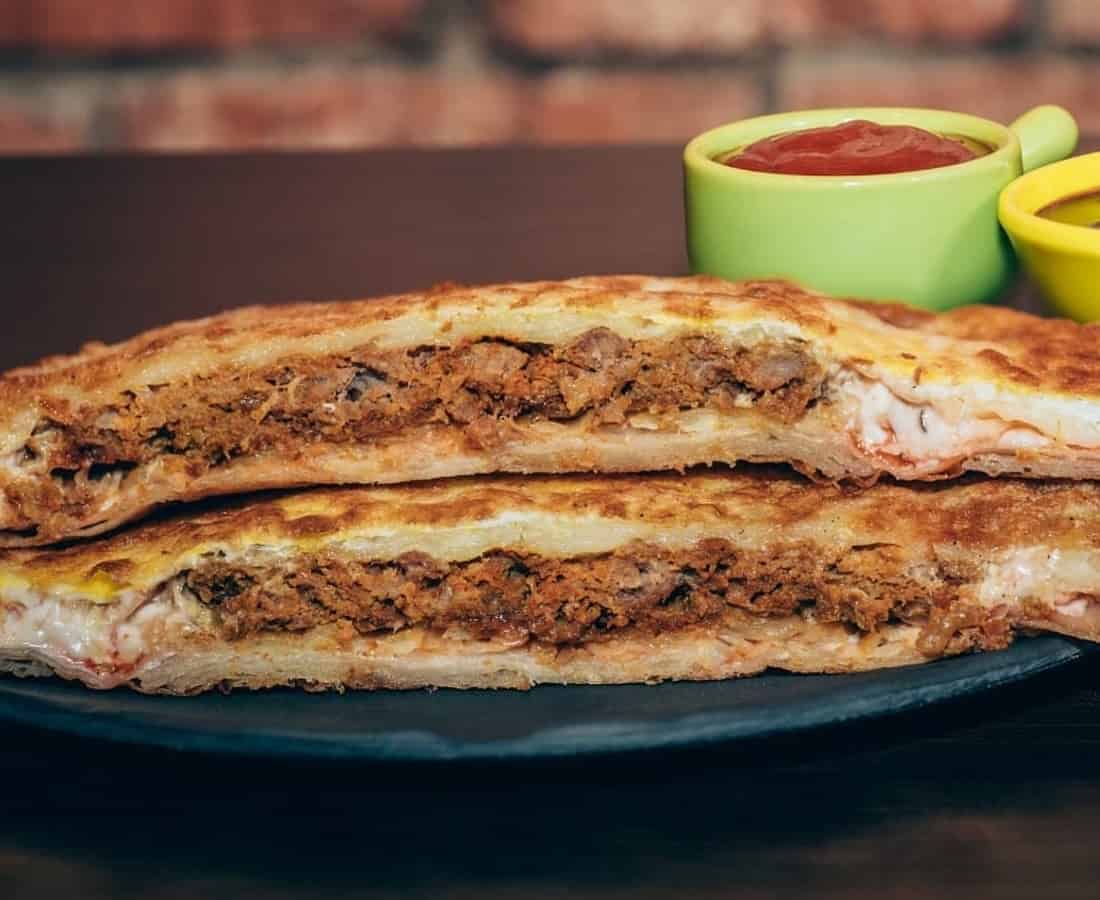 From its humble beginnings in Upper Thomson, Springleaf Prata Place has expanded to a nine-strong chain across Singapore (expanding our waistlines along the way). You'll find staples done right here – we can't get enough of their crisp, pillowy coin prata – but that's just the tip of the wacky iceberg. Case in point: their famed Murtaburger, a burger-prata mashup stuffed with luscious lamb patty and oodles of melty mozzarella. Then there's the Plaster Blaster, a riff on eggs benny featuring a poached egg, sliced ham, and hollandaise sauce. Weird? Yes. Wonderful? Also yes.
Springleaf Prata Place has nine outlets across Singapore. For more location info, see here. 
Mr and Mrs Mohgan's Super Crispy Roti Prata
The name says it all – super crispy roti prata is what you can count on at this highly raved joint. For decades, prata lovers have been forgoing their sleep-in to make the pilgrimage to Joo Chiat – Mr and Mrs Mohgan's opens only in the morning and sells out swiftly. Go simple with the plain prata (S$1) for a flawlessly crisp round of dough, best dipped in assam fish curry that packs a tangy punch. Oh, and their sambal chili is quite the spice bomb too.
Mr and Mrs Mohgan's Super Crispy Roti Prata is located at Tin Yeang Restaurant, 300 Joo Chiat Road, Singapore 427551. Open Thurs-Tues 6.30am–1pm. Closed Wed. 
Prata Alley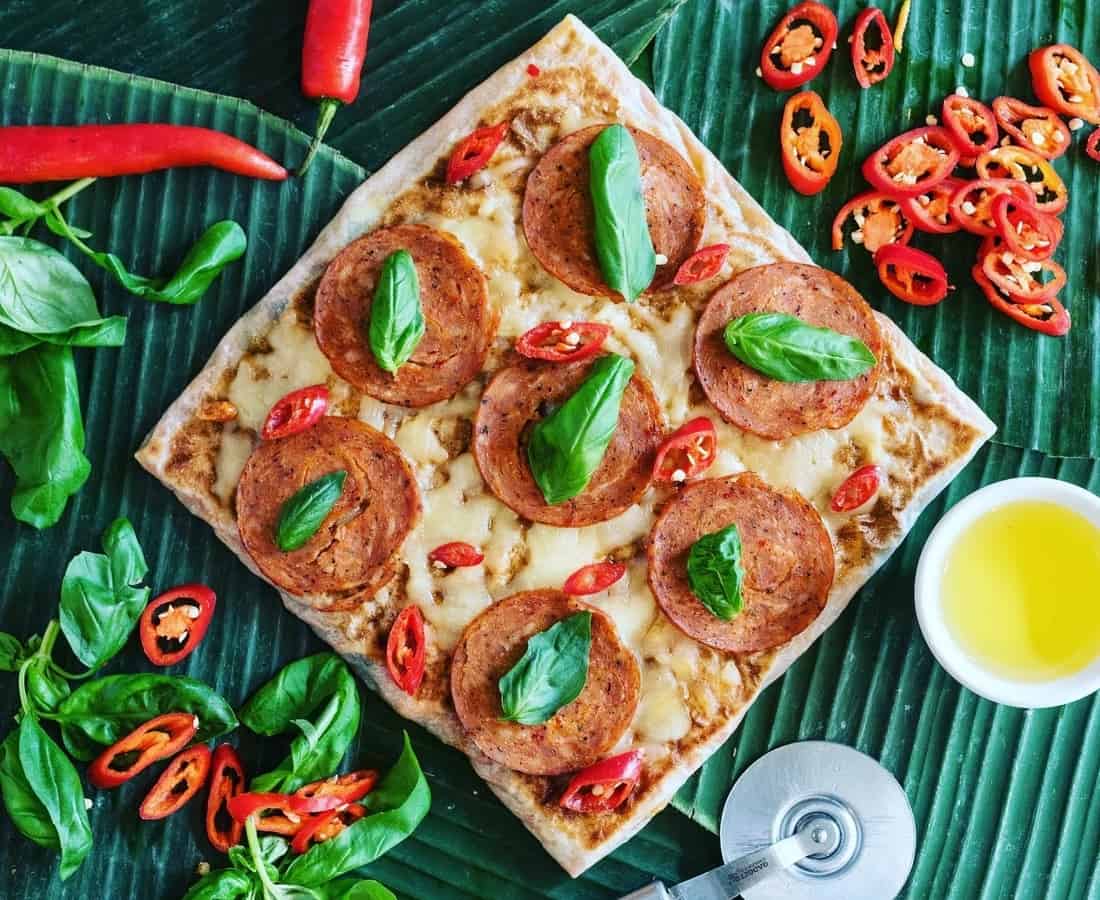 Good pratas in air-conditioned comfort? We're all ears. A prata joint in a sleek café body, Prata Alley serves up fusion pratas alongside a sprawling selection of briyani, murtabak, and North Indian meat dishes. We're talking doughy crossovers like The Big One (S$13.90) – a chewy pizza-prata lovechild blanketed in pesto chicken, mozzarella cheese, and shiitake mushrooms – and Wrap It In (from S$9.20), which features meat options like chicken tenders and fish tikka wrapped in soft roti.
Prata Alley is located at 321 Clementi Ave 3, #01-12, Singapore 129905, p. +65 6924 2037. Open Mon-Fri 9am–11pm,Sat-Sun 7am–11pm. 
Casuarina Curry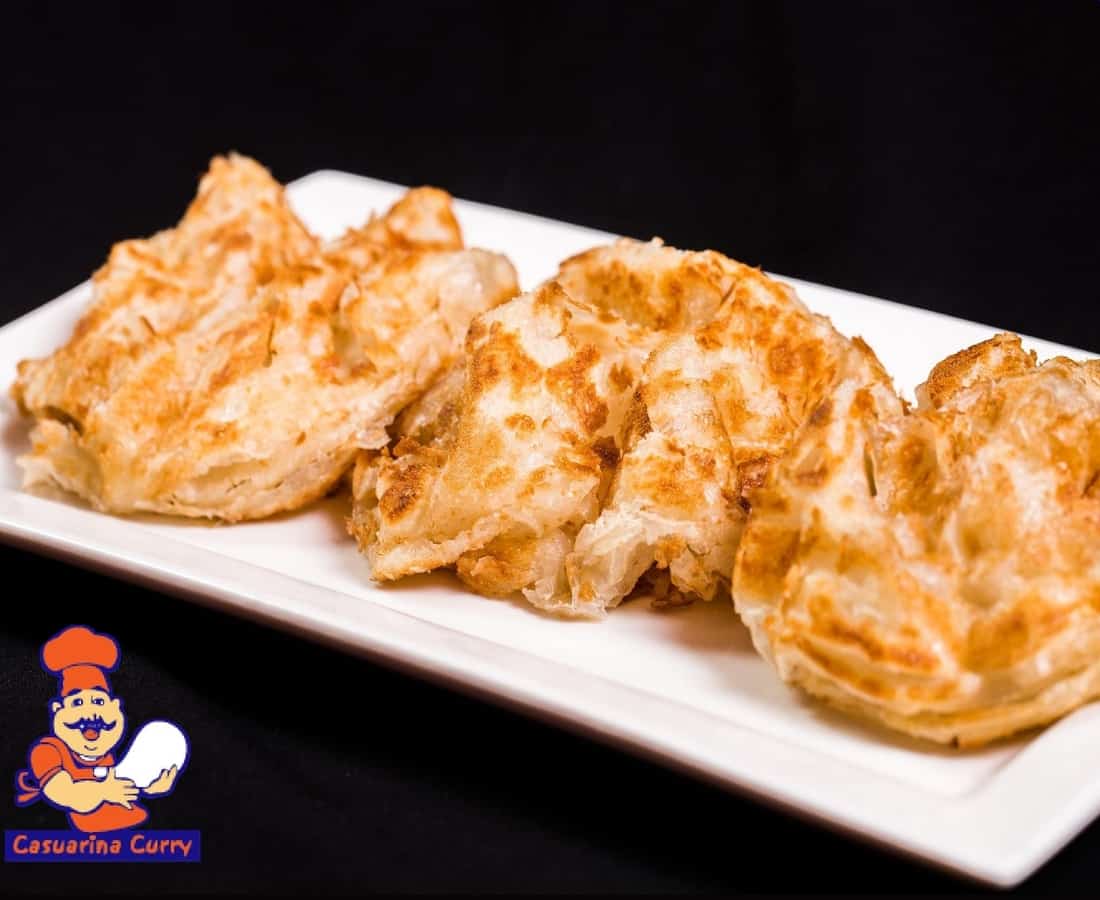 Casuarina Curry is pretty much a household name, having dished up crisp, light dough and tangy fish curry to Singaporeans for nearly three decades. Their classic pratas – particularly their flaky Plain Prata (S$1.30) and their gooey heaven of an Egg Cheese Prata (S$4.30) – are impeccable, but it's worth dabbling in their quirkier flavours too. Fluffy Chicken Floss Prata (S$4.30), anyone?
Casuarina Curry is located at 136-138 Casuarina Road, Singapore 579524, p. +65 6455 9093. Open Sun-Thurs 7am–11pm, Fri-Sat 7am–11.30pm. 
The Roti Prata House
Another of Singapore's longstanding prata institutions, The Roti Prata House is a haven for the hungry night owls. This late-night joint is beloved for its dough with a crisp crust and fluffy insides, accompanied by wonderfully thick curry. Their oozy, melty egg-and-cheese prata is the dough version of a warm hug for your insides; alternatively, crunch into one of their paper pratas in comforting flavours like chocolate and milk-honey.
The Roti Prata House is located at 246 Upper Thomson Rd, Singapore 574370, p. +65 6459 5260. Open Sun-Thurs 7am–2am, Fri-Sat 7am–4pm. 
Saffrons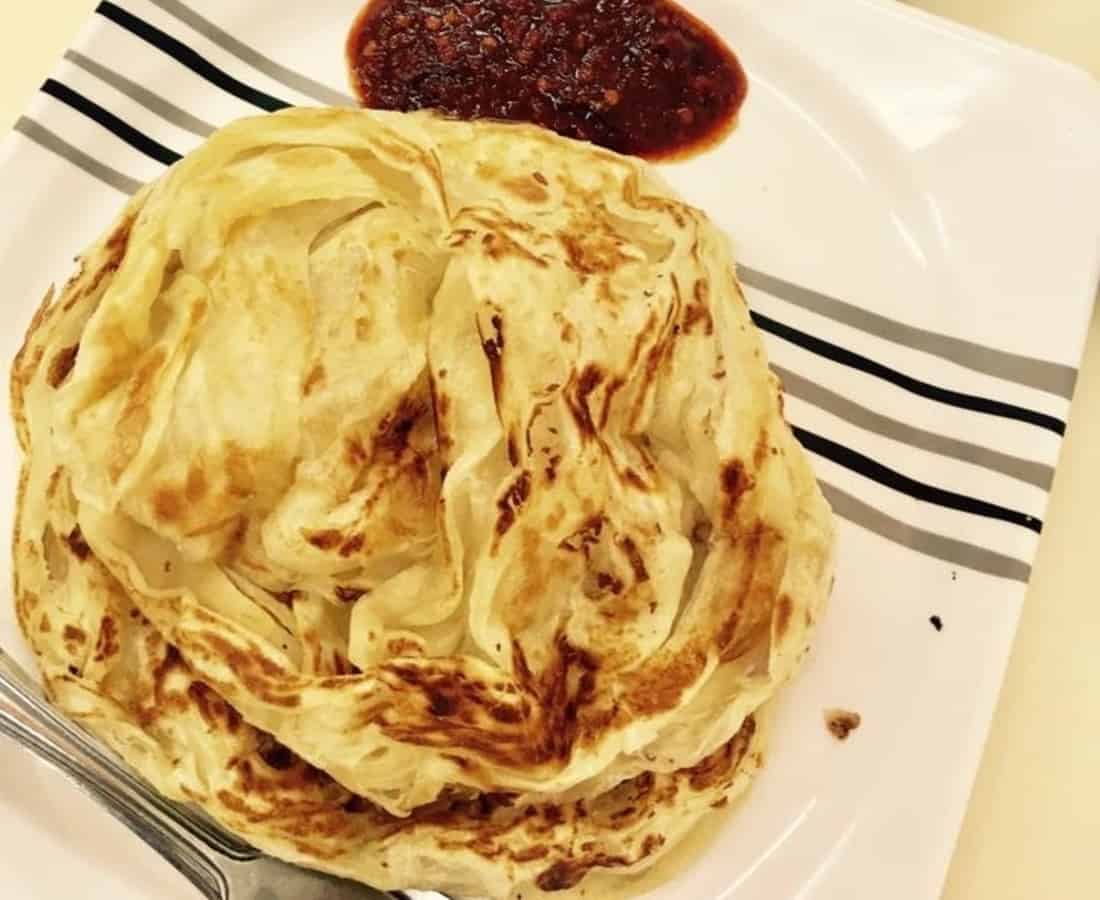 For Easties, Saffrons is a go-to for fluffy briyani, well-stuffed roti johns, and of course, freshly made pratas. Balanced nicely between doughy and crispy, their pratas all come with punchy homemade sambal on the side. You can't go wrong with their Roti Telur (S$2) or stuffed egg prata – a satisfyingly thick, soft round of dough. Be sure to get a cup of their Teh Tarik (S$1.30++), a constant crowd-favourite, too.
Saffrons has outlets at Tampines Street 21 and Swan Lake Avenue. For more location info, see here. 
Top Image: Casuarina Curry