10 Singaporean Musicians & Bands To Listen To In 2019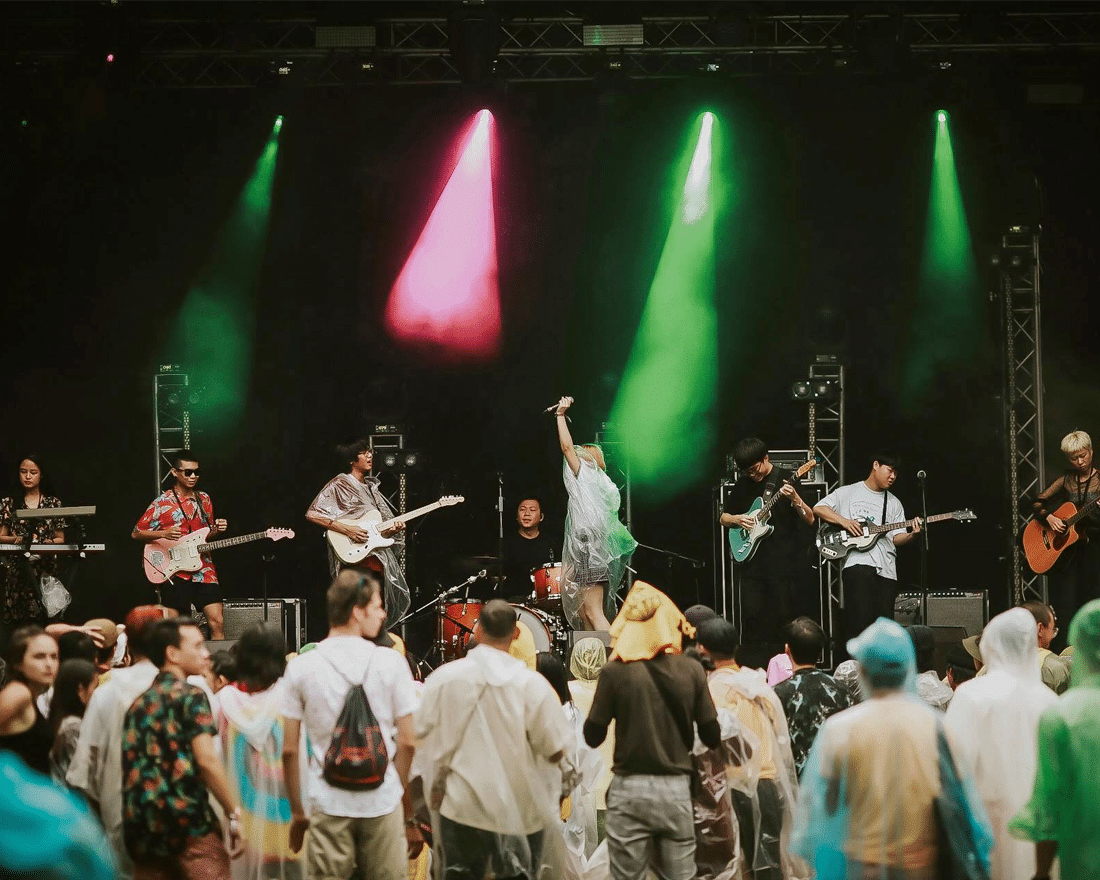 PUBLISHED February 6th, 2019 04:17 pm | UPDATED May 18th, 2020 06:34 pm
Singapore might not be the coolest music city in the world, but there's no shortage of quality local music emerging. We check in on the scene to discover the made-in-Singapore heroes of today — from rhythmic math rockers to uncannily 'woke' rappers.
Astronauts
Astronauts is bound for the stars. And for a band whose members are mostly in their early-20s, their sound is curiously old-school: a versatile mix of R&B, funk, and soul that makes you want to get up and dance. After their successful debut EP launch last year, the five-piece outfit has since performed at Marina Bay Sands' Open Stage, Singapore Night Festival, and more. They're often backed up by a lively brass section during live gigs, and let's face it — it doesn't get funkier than that.
Follow Astronauts on Instagram.
Sobs
Was someone crying when they decided on their band name? Not really — it's mainly because Sobs's lead singer Celine has a habit of replying with "sobs" during conversations. For a group that describes themselves as making "uncool pop music", the self-deprecating trio is actually pretty cool. Their style: a gorgeous brand of dreamy indie pop with hints of melancholy, vulnerability, and plenty of quirkiness.
Follow Sobs on Bandcamp and Facebook.
Yung Raja
Rapping in Tamil is not the most groundbreaking thing in music, but in Singapore, it might as well be. Within a year of his foray into hip hop, the 23-year-old Yung Raja found viral success following his remixes of 'Gucci Gang' (Poori Gang) and 'Bartier Cardi' (Pathuko Thambi), and was invited to host Yo! MTV Raps alongside South Korea's Jessi and featured as MTV Asia's Spotlight artiste. Raja has been dubbed as Southeast Asian hip hop's next avant garde bilingual artiste, and we're expecting to see him on the world stages soon.
Follow Yung Raja on Instagram.
Fariz Jabba
It's hardly a coincidence that another bilingual rapper, Fariz Jabba (who hails from Geylang Serai, to be precise), is good friends with Raja. Jabba's rap style is an amalgamation of both Malay and western pop culture, fusing hip-hop and R&B in a way that's like no other. Thrown into the spotlight after garnering almost 400,000 views from Joe Flizzow's online YouTube series, 16 Baris, he's since been invited to perform for Shine 2018, Baybeats 2018, and SCAPE Invasion's Back To School Fest 2019.
Follow Fariz Jabba on Facebook.
brb.
Four months and two singles in, brb. is set to take Singapore's music scene to unchartered frontiers with their unique brand of R&B-funk, laced with electronic beats and guitar filigree. But it's not like these guys is completely new to the scene – the trio consists of singer-songwriter Clarence Liew (CLO), Disco Hue's Auzaie Zie, and Marc Lian, formerly of the hip-hop duo TRICK. If you like chill vibes and a vibing good time, this is one to check out. Read our interview with the band here.
Follow brb. on Instagram.
Sun Eater
KC Meals, the ex-vocalist of iconic local rockers Caracal, has returned to the stage with a new band: Sun Eater. The four-man alt-rock outfit packs a solid punch with a groove, technicality, and melody that's uniquely theirs, with powerful vocals and riveting guitar lines to boot. Sun Eater is currently working towards finishing a debut EP by the first half of 2019.
Follow Sun Eater on Facebook and Instagram.
Nicco Homaili
Breaking out from behind the scenes from his producer moniker SOLD, Nicco Homaili (yes, it's his real name) is now putting out glorious sonic sounds with dark and provocative lyrics. His rap masterpieces are built with layers upon layers of synths and vocal textures inspired by new-school artists such as Amir Obe and Eli Sostre, his lyrics posed as reflections of himself and interpretations of his societal interactions. Great for a late night drive or when the clouds are grey.
Follow Nicco Homaili on SoundCloud and Facebook.
Nikhil Senan
Years after cutting his teeth on open mics in Boat Quay, Nikhil Senan has entered the world of hip-hop with his debut album, Firelight in Darkness. A writer by nature, the young rapper tells fascinating stories about the human condition through his verses, throwing out his cool baritone with an insightful delivery. Describing his love for hip-hop, "It's like a beautiful self-portrait of humanity done in mosaic." Read our interview with him here.
Follow Nikhil Senan on Instagram.
Forests
Forests is a indie rock trio that first met via the local music portal SOFT a few years ago, and it's been a series of big gigs and intimate club shows since. Blending 90s-style emo with math pop perfection, the band's sound has won audiences all across the globe — a result of mini-tours in Japan, Taiwan, and Hong Kong. Their second album, Spending Eternity In A Japanese Convenience Store, was released just this month.
Follow Forests on Bandcamp and Instagram.
Hauste
Hauste is Singapore's next big math rock band, and if their recent debut album Leavings is any indication, these boys know how to shred some amazing rhythm. Composing their own artisanal brand of instrumental music, they've been compared to the likes of homegrown groups Anechois and Sphaeras, with a musical narrative inspired by bigwigs Snarky Puppy, The National, and Elephant Gym. Technicality has never been this fun.
Follow Hauste on Bandcamp and Facebook.
Top Image: Sobs – Photo courtesy of Jared Ryan Rezel