Bar Review: Eliza Rekindles Shanghai Classics and Vibey Jazz at Telok Ayer, Singapore.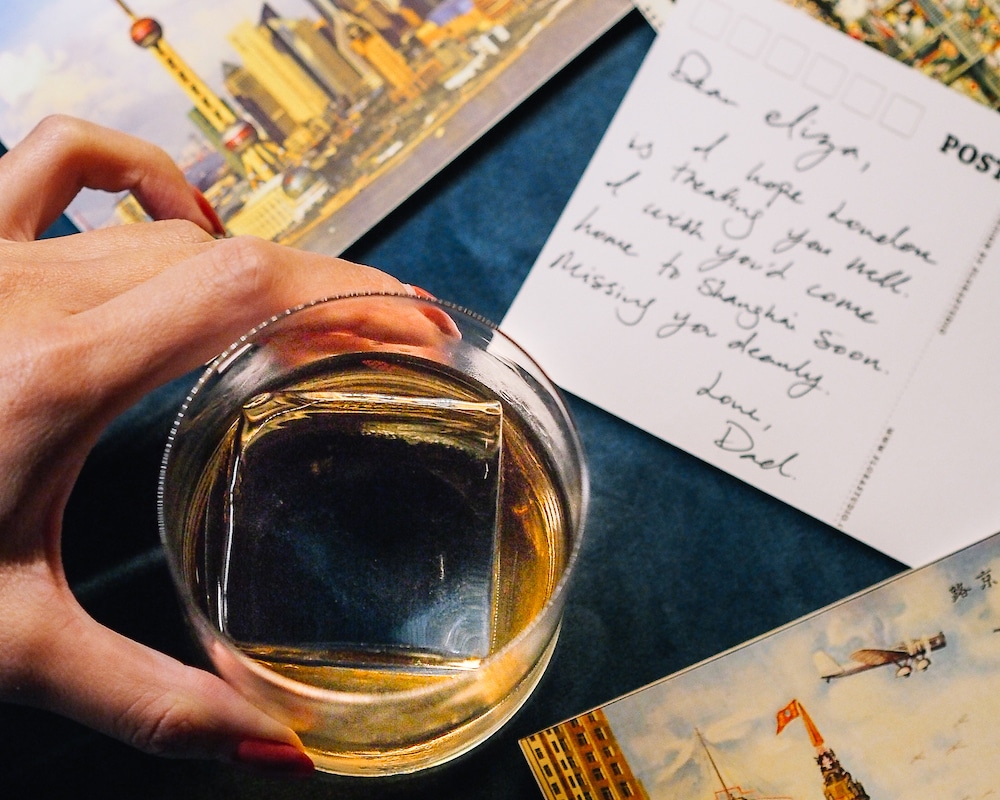 PUBLISHED February 7th, 2019 12:00 pm | UPDATED May 18th, 2020 03:15 pm
Walking down along the row of shophouses on Telok Ayer Street, it's easy to pass the large bronze doors of Eliza without realising it's one of Singapore's newest cocktail clubs. Compared to its more decorated neighbours, Eliza's minimalistic front court an air of mystery and exclusivity, and that's exactly where we'd like to put away a gin and tonic.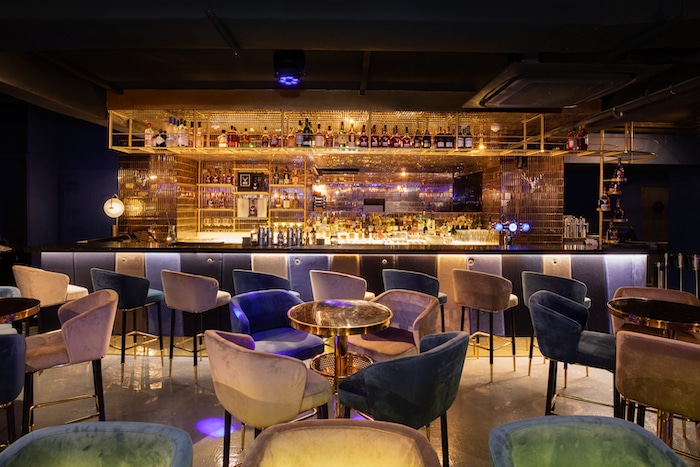 The dark and plush, chic, discotheque-inspired interior, with its velvet and turquoise accents, and a rose golden-tiled bathroom that screams "take a selfie", just harkens back to an earlier time of extravagant and glamorous Shanghai. Soft jazz pulsates in the back as you sip on your boozy beverage with some Shanghai-inspired bites on the side.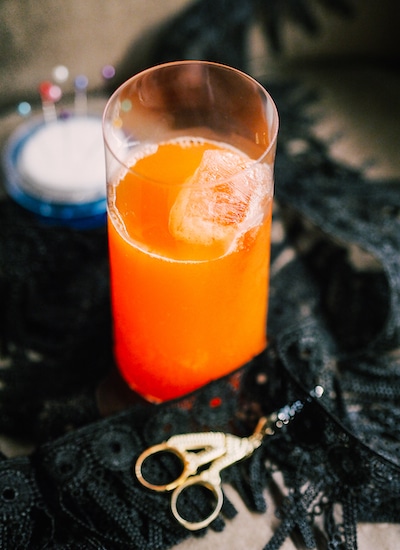 The entire establishment encompasses a narrative centred around the dramatic life of the club's owner, "Eliza", and her complicated relationships with her family. Discovering the story is an experience in itself, so we won't go too much into it. But have a chat with their friendly bartender, who's more than happy to dish everything out, although which is fact and which is fiction remains a mystery.
Their drinks menu is divided into increasing alcoholic strength – each conceptualised as an evolution of the previous page's selections. If gin is your go-to, as it is mine, I recommend the Gin Fizz ($22) – this simple concoction of lime, gin and soda is light and refreshing with a salty and citrusy aftertaste. If you're up for a boozy night, continue with the Custom Cut ($22) – Campari with orange soda – and Moscow Mule ($22), a blend of rye whisky, absinthe, and bitters. Don't miss out on their mala flavoured popcorn as well, a spicy kick that comes complimentary with every drink.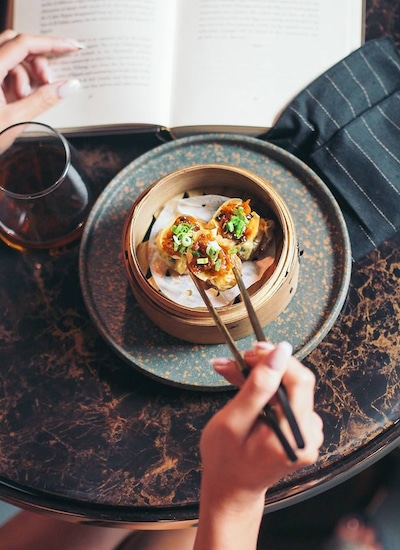 Feeling peckish? Have a go at their Shanghai Gyoza ($12), also available vegetarian. The crowning feature of this dish is the layer of crispy dumpling skin that lies on top of the dumplings, connecting the three individual pieces together.
Their Hairy Crab Roe with Glass Noodles ($18) presented an interesting kick of vinegar, though I wasn't a fan of the glass noodle's rather soggy texture. Probably one of their most talked about dish is the Shanghai Shaomai with Foie Gras ($10). It offered a mild foie gras flavor, which was probably overpowered by the glutinous rice also encased inside the shaomai. If you're looking for a filling dish, these dense yet dainty portions are pretty filling.

Eliza is located at 113 Telok Ayer Street, Singapore 068582, p.+65 6781 4708. Open Mon-Fri 5pm – 3am and Sat 6pm – 4am. Closed on Sundays.