City Nomads' Documentary Of The Month: SOMM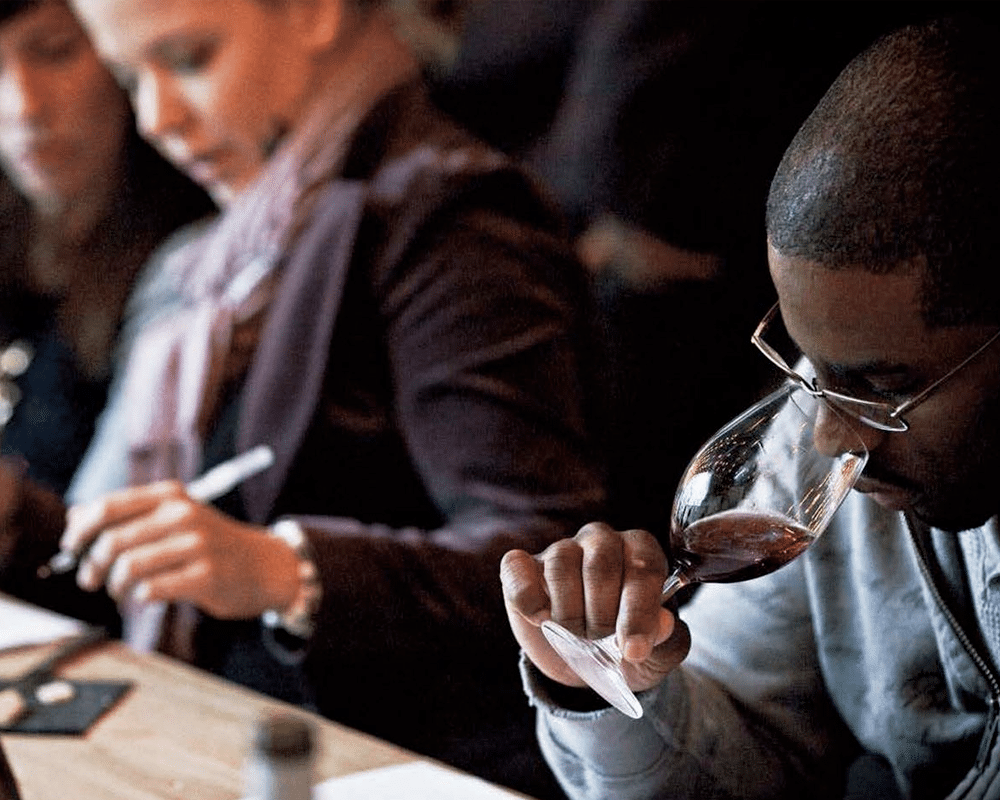 PUBLISHED June 12th, 2018 06:00 am | UPDATED June 3rd, 2020 12:15 am
There are people who love wine, and then there are people who are downright obsessed with wine. We can understand why: it quenches thirst, goes darn well with food, and makes one appear classier than they probably are during a date. Since the ancient days of Dionysus (you know, the Greek god of grape harvest?), man has been drinking wine like water – in fact, it was originally seen as a way to purify and improve the taste of stagnant water. So, to destroy themselves over the stuff does not seem too far out of the question. Plus, it also makes for good TV.
Jason Wise's 2013 documentary 'SOMM' follows four American men (to be fair, Wise does feature several female sommeliers) as they work towards earning the most prestigious title a wine professional can dream of: Master Sommelier. It's a distinction held by only 249 people in the world since the diploma was created in 1969, which adds up to barely five people passing a year.
"Somms now have become the new rockstars of the industry."
And destroy themselves they do. Taking the exam means sacrificing months, if not years ('SOMM' was filmed over the course of three years) studying and practicing, as well as tens of thousands in wine cost just for the tasting experience – we can't imagine a 2000 Domaine Leroy Richebourg Grand Cru comes cheap. Wise's protagonists each have wives and girlfriends waiting for them at home, and have pretty much zero social life for a period of time. So yes, the hardest test that you've never heard of, with one of the lowest pass rates in the world.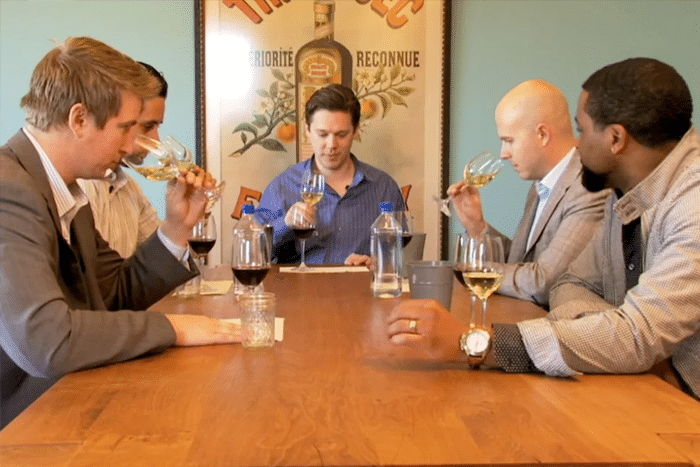 Is it worth it? According to a Guild of Sommeliers Salary Survey, the average salary for a Master Sommelier is $150,000 compared to the $78,000 for an Advanced Sommelier. Of course, not just anyone can take the exam just like that. It is by invite only, and requires that one passes the Advanced Sommelier Exam, Certified Sommelier Exam, and Introductory Sommelier Exam. One of the main subjects, DLynn Proctor, was voted 'Best Sommelier in America' by Wine and Spirits in 2008 before featuring on the film, while the other three candidates all had careers in the industry.
They are Brian McClintic, the chill bro from who listens to Pearl Jam; Ian Cauble, the somewhat anxious overachiever; and Dustin Wilson, the serious bald man with gorgeous blue eyes. All of them lived in San Francisco at the time of filming. Aside from being a rollercoaster of emotions as they slowly tear their hair out (sorry, Dustin), the documentary is a particularly stimulating introduction into the little-known world of wine appreciation. They memorise a staggering amount of knowledge about wine, which includes obscure winemaking regions in Germany and some hundred types of Italian grape varietals.
"It's not just history, but the way it's grown, way it's made, stored, why certain years are good, how to serve, and what to eat with different kinds of food."
Vivid analyses of wines in detail ("freshly cut garden hose" and "new can of tennis balls) are juxtaposed with slow-mo cinematic frames of wine being poured into glasses, and for some reason, said glasses suddenly blown up. There are brief time-lapse vistas in vineyards across France (for the famed Romanée-Conti sign), Germany, and Italy nimbly rounded out with Brian Carmody's atmospheric jazz and classical sounds.
Indeed, 'SOMM' is not so much about wine fetishism than it is the pursuit of mastery – you don't have to be a wine nerd to appreciate the film. The subjects are accessible and intriguing, and there is nothing so fascinating as a study in camaraderie and friendly competition as the cameras pan around. Now, remember to stock up on some bottles before putting the film on, or you'll have to go through 94 minutes of sobriety before you can drink to their success – or otherwise.
'SOMM' was named best documentary feature at the 2013 San Luis Obispo Film Festival. Watch it on Netflix and iTunes.