EYE CANDY: We Chat with Yeo Xi Yang, Singapore's Best French Wine Sommelier
PUBLISHED September 15th, 2017 06:00 am
Even before attaining his Certified Specialist in Wine accreditation in 2013, Yeo Xi Yang had been working at Les Amis, the two-Michelin-starred French restaurant, cleaning quite a few glasses and clearing tables. Today, the 27-year-old is head sommelier at The Black Swan, making him one of the youngest in Singapore to hold that title. What's more, he recently won Sopexa's Best Sommelier of Singapore in French Wines in 2016, and went on to represent the country in Asia's Best Sommelier in French Wines last December. And those are just some of the accolades under his belt.
This edition of Eye Candy, we catch up with the rising wine star as he talks all things wine, his guilty pleasure food and drink, and about being hit on while on the job.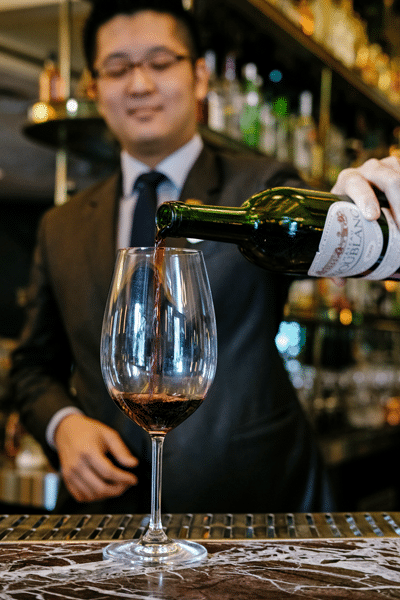 Hi Yang! Am I correct to assume you are the youngest head sommelier in Singapore?
The youngest probably goes to Mason of Atlas Bar. He's 22 this year, and an amazing guy. In fact, we used to work together at Les Amis. So I am one of the youngest, I guess. There's a small handful of us, and I feel it's important to Singapore because it is very small, and so we bring value to the industry.
Tell us more about the work you're doing for the Lo & Behold Group.
I joined in February, just slightly over half a year ago. Currently, I'm focusing on The Black Swan, and I'm here to revitalise the wine programme, to give it new energy, and to refresh the wine list quite a bit. I think there's a great opportunity here. Being in the heart of the CBD, there's a very strong market, and we serve quite a bit of executives and corporate people who know a bit about wine, so I think it's my duty to bring them on a journey to explore new areas. When I came in, I saw some changes that could be made, so I took it under my stride to work with more suppliers just to have a different layout.
When did you start getting into wines, and when was is that you decided to pursue it professionally?
I grew up in a family that drank a bit of wine at home, so there was interest, but there wasn't passion or love. I was in Temasek Polytechinic, studying business administration, and it wasn't hospitality or culinary focused, but I always wanted to do F&B, and I was already thinking of that before I enlisted in the army. Later, when the opportunity arose to join Les Amis, I took it and the rest is history.
What does being a sommelier mean to you?
For myself, a sommelier is the ultimate service staff on the floor. He should strive to know everything about the restaurant that he's based in, he knows everything about what's on the table – the food, the wine. He knows the product for what it is, why the chef is adding that sauce to a dish, and the ins and outs of F&B in general. He should be the go-to-guy when the customer is looking for any sort of attention. The customer should be the most comfortable with the sommelier, and that's what I push myself to be.
Your speciality is in French wines, what is it about the French that is so endearing?
Generally, the French take wine into their culture and it's part of their lifestyle, and that's what I like. It's entering some other person's home, and understanding their culture through and through. If I could make an example, it would be hosting someone to come in and taste my mom's home cooking. It's a very personal thing, and that's what I like, entering into someone's culture, at a family level. It's also the home to many international grapes like Pinot Noir, Chardonnay, Merlot. So it's kind of the birth place for where wine, as we know it today, started.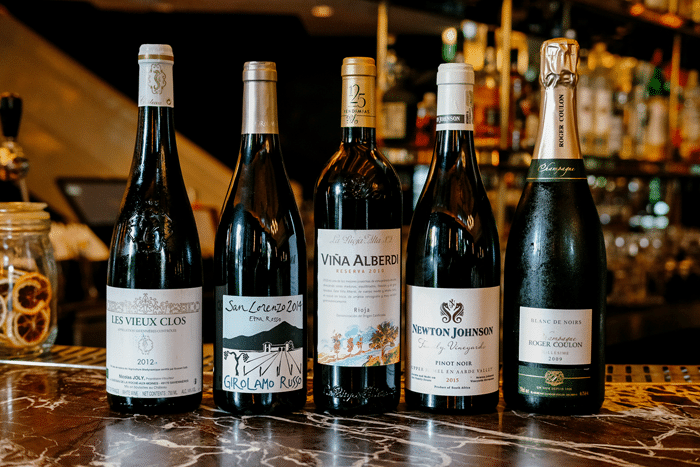 Where should a total stranger to wine start?
The most approachable would be to start off with something sweet. Once you have sugar there's a certain level of accessibility. Moscato D'asti, ice wine – they're easy to drink. Later, the palate develops over time, and you want to shed away the sugar. It's like us growing up, and how we used to eat a lot more sweets than we do now. Even for our coffee, last time it's extra sugar, now it's less sugar. It's the development of the human palate as we age. You want it to be as pure as it can be.
You've represented Singapore in 'Asia's Best Sommelier in French Wines'. How do you train for a competition like that?
I had a very strong wine team when I was back in Les Amis, so it's a four man team: myself, Mason, Joel (who's now at ME@OUE), and another guy called Lucas. So the four of us pushed ourselves and we had wine tastings after dinner service two, three times a week to test ourselves and familiarise ourselves. It was a good time really, just testing each other's proficiency. There are some somms who keep a strict diet, but I don't do that. It's more free and easy. Anyway, I went for it, somehow went to finals, and somehow managed to win.
Your guilty pleasure food and drink?
My guilty pleasure food would be Outram Park Fried Kway Teow Mee at Hong Lim, which sells out by 3pm in the afternoon. Maybe a kopi – I drink quite a bit of coffee. In this industry, coffee is your best friend. At The Black Swan, we have three different types of oysters in-house, and I'm a big fan of champagne. We have oysters and champagne that you can order during happy hour, and it's very enjoyable.
Would you say there's a new generation of wine drinkers in Singapore?
I think you're right. Last time the market was smaller, and now, there's a new generation of people drinking more wine. Singapore has very good exposure to wines – we are between Europe, the Old World, and Australia and New Zealand. It really helps to be where we are. Now, the new generation is looking towards being slightly experimental.
Like, organic wines?
I definitely support the idea of organic wines. Like your tomatoes, and vegetables out there, organic is always a very sustainable forward-thinking way of planting your crops, and it's a good direction. I have one by the glass, a biodynamic Chateau Rioublanc Bordeaux. It's vintage 2012, Merlot-based with a Cabernet Sauvignon.
Have you ever been hit on at work? Wine is very sexy, you know.
Unfortunately, the bartenders get a bit more of the attention. For myself, I don't remember a time that that happened.
Get acquainted with Yang at The Black Swan, 19 Cecil St, Singapore 049704, p. +65 6438 3757. Open Mon 11.30am – 11pm, Tue-Thu 11.30am – 12am, Fri 11.30am – 1am, Sat 5pm – 1am.