8 Food and Drink Trends You'll See in Singapore This 2018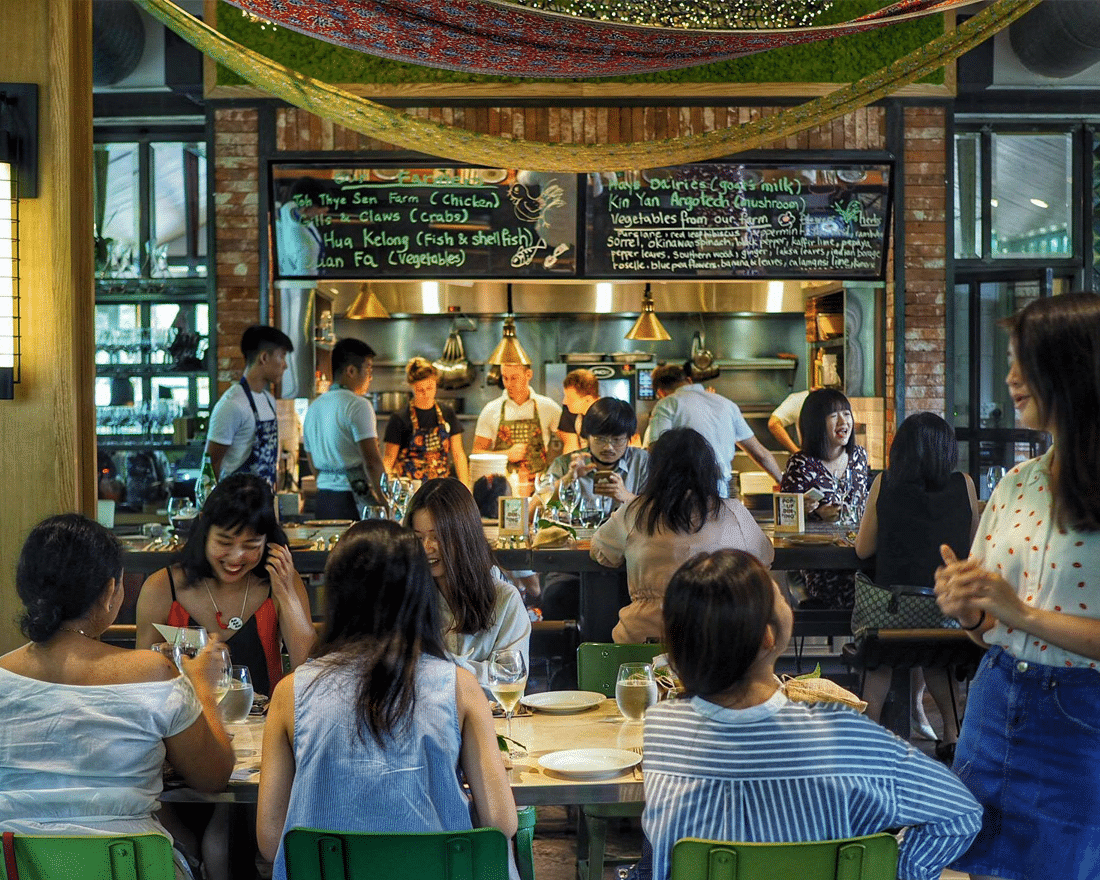 PUBLISHED January 9th, 2018 09:24 am
If you've been living in Singapore for a while, you'll know that food and drink trends are much a part of our culture. Before you realise, they're creeping their way into our bowls and we're booking a slot for next month's celebrity chef four-hands dinner and binging on avocado anything. Let's face it – we're all implicated somehow, so we might as well go with the flow and nom our way through the year. Here are 8 ways we'll probably be eating and drinking in 2018.
The rise of private dining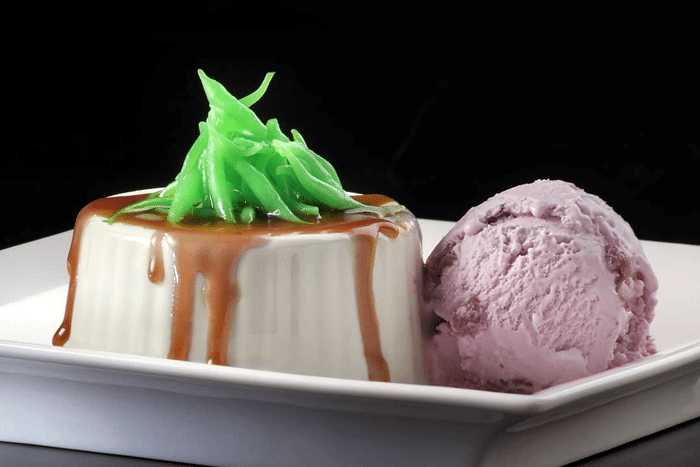 Can you get quality food without going to a restaurant? And we don't mean takeout. This year, make your way straight to the source: the home of the chefs themselves, for a unique cooking experience that's often less expensive than a full-fledged meal at a physical restaurant. One of the earlier players in the local private dining scene is Lynnette's Kitchen – run by acclaimed violinist Lynnette Seah – as well as Angeline Neo's The Modern Bibik, as they offer ever-changing menus that are much more intimate than those of commercial businesses. Most recently, the celebrity Mod-Sin chef Shen Tan launched Ownself Make Chef in her three-room HDB flat in Commonwealth.
More steakhouses and grills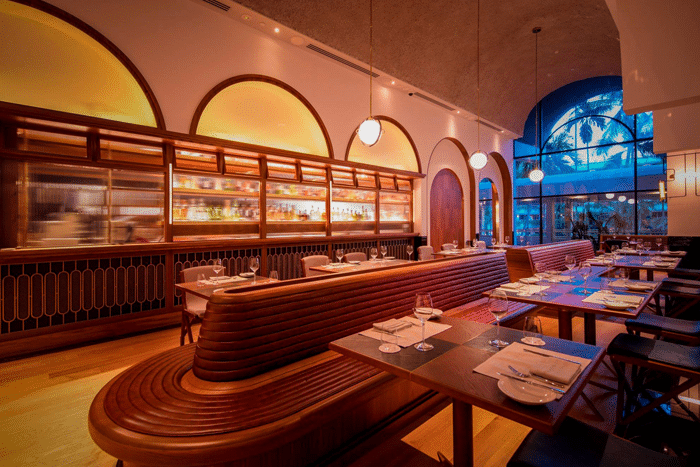 Steakhouses and grills are aplenty in Singapore, and that's not about to change anytime soon. Just the last couple of months saw the opening of Wolfgang's Steakhouse at Robertson Quay, WAKANUI Grill Dining in the city centre, as well as Andaz Singapore's premium steakhouse, 665°F, which boasts a premium Pira charcoal oven. New this year is Origin Grill & Bar at Shangri-La Hotel Singapore and the relaunched Bistecca, along with more unorthodox cuts of beef (it's not just your ribeye or filet mignon anymore) and heritage-breed meats. Think special snow-aged full blood wagyu beef and more.
Local, Asian-inspired menus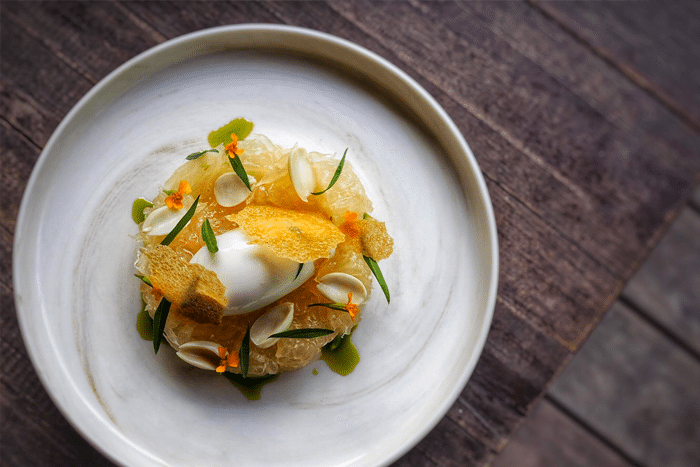 #golocal is all the rage, as restaurants take a slant towards local produce and Asian ingredients, rather than banking on just one or two token ethnic dishes. While restaurants like Morsels and Ding Dong have based their menus on Singaporean flavours from the very beginning, more chefs are observing the popularity of global, and in particular, Asian flavours. In 2017, award-winning La Ventana on Dempsey Hill dropped its classic Spanish menu for a tasting menu approach that combines Spanish techniques with Southeast Asian ingredients, while Open Farm Community and The Summerhouse also adopted local produce and cuisine in their menus.
All-encompassing restaurant-bars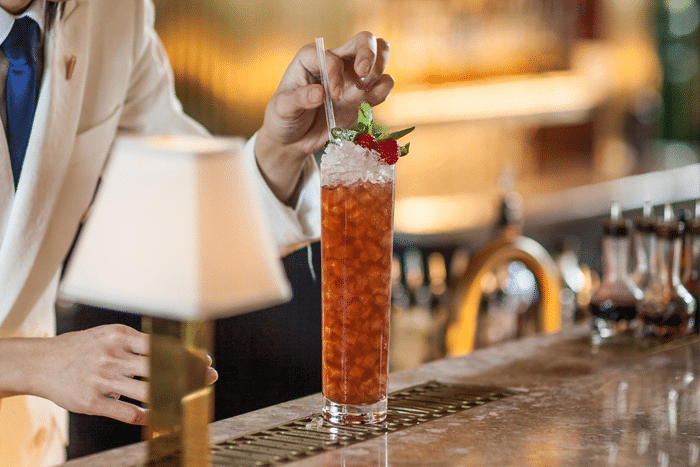 It used to be that after dinner, you'd have to make your way to a bar somewhere else for drinks. But as restaurants take over neighbouring spaces to add in a bar programme (think Aloha Poké's Tiki Bar) and more dedicated restaurant-bars (Atlas, MONTI, Publico) opening up, guests can get the full package, or stop by for a drink without committing to a full meal. This month witnesses the opening of one Michelin-starred Meta's Kimme, an intimate restaurant that pairs modern Japanese- and Korean-influenced dishes with a concise list of cocktails, while Caffe Fernet (from the folks behind Jigger & Pony, Sugarhall and Gibson) will open in February with a cosmopolitan take on Italian fare and cocktails.
Delivery-only kitchens

With the launch of Deliveroo Editions last year, we're expecting 2018 to see more food business running delivery-only kitchens. One example is VIOS by Blu Kouzina, a branch-off from the popular Greek restaurant specialising in whole grain bowls, as well as New Ubin Seafood and Muchachos, all of which have allocated staff to the pop-up kitchen. The takeaway concept in Katong is a first on the island, and expands the range of food available for customers living in heartland neighbourhoods. Will UberEATS launch a similar model? Only time will tell.
Culinary cocktails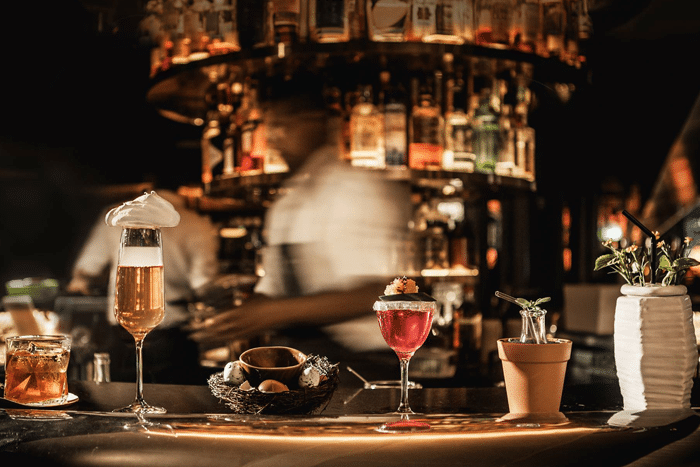 Drinks are drinks, and food is food, right? Well, no. The lines between mixology and the culinary arts are blurring as bartenders employ cooking techniques and kitchen ingredients to heighten their cocktails. Recently at National Gallery's Smoke & Mirrors, Head Bartender Yugnes launched a menu that sees an aperitif of white port, raw honey, and apricot brandy served with a milk meringue, as well as another that employs grated coconut and sous vide potato strips. Similarly, Joe Schofield and Ryan Clift of the award-winning Tippling Club also introduced a series of 12 edible cocktails with a twist – each concoction is represented in a gummy infused with an assortment of flavours and scents.
Local craft breweries

We all know Red Dot Microbrewery and Archipelago Brewery, but those are the old guards of Singapore's craft beer scene. In the last few years, we've seen an influx of new ones, including Starker Fresh Beer, 1925 Brewing, and Little Island Brewing Co. Even more recently in 2017, Brewlander & Co. (co-owned by television host Allan Wu and former radio DJ Daniel Ong) launched to much acclaim with its five outstanding beers, which you will find at various craft beer bars such as Freehouse and Thirsty.
Knowing the Singapore crowd, we will likely see more of these this year. Want to customise your own craft beer? The new online booze service Trouble Brewing saves you the hassle of making your own brew by letting you choose your own bespoke style.
Artisanal coffee in hawker centres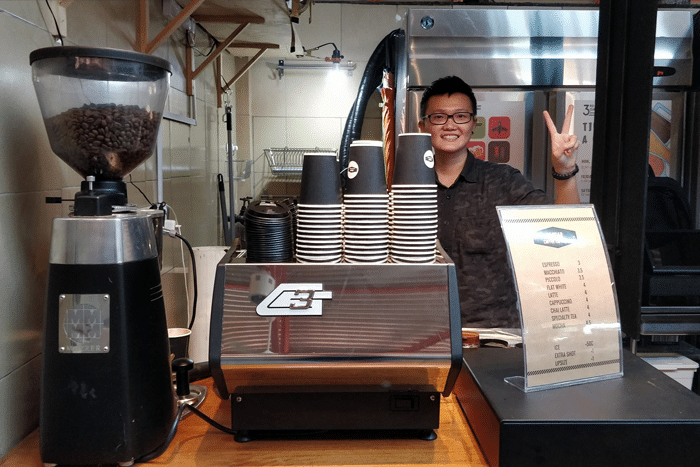 Remember the time when cafes were all the rage, with one or more popping up around the island every week? As many of them meet a slow demise – presumably due to high rental and well, substandard offerings – we see several stalls serving up artisanal espresso-based coffees (as compared to the usual kopi) in various hawker centres. The one-month-old Hangar Coffee Express at Maxwell Food Centre serves up flat whites and lattes among others at a mere $4, while Coffee Break at Amoy Street Food Centre offers sock-brewed espresso drinks with premium beans at similar prices. There's no WiFi, but hey, the coffee's good.
Top Image: Open Farm Community