Hotel Review: The RuMa in Kuala Lumpur Has All The Intimacies Of Home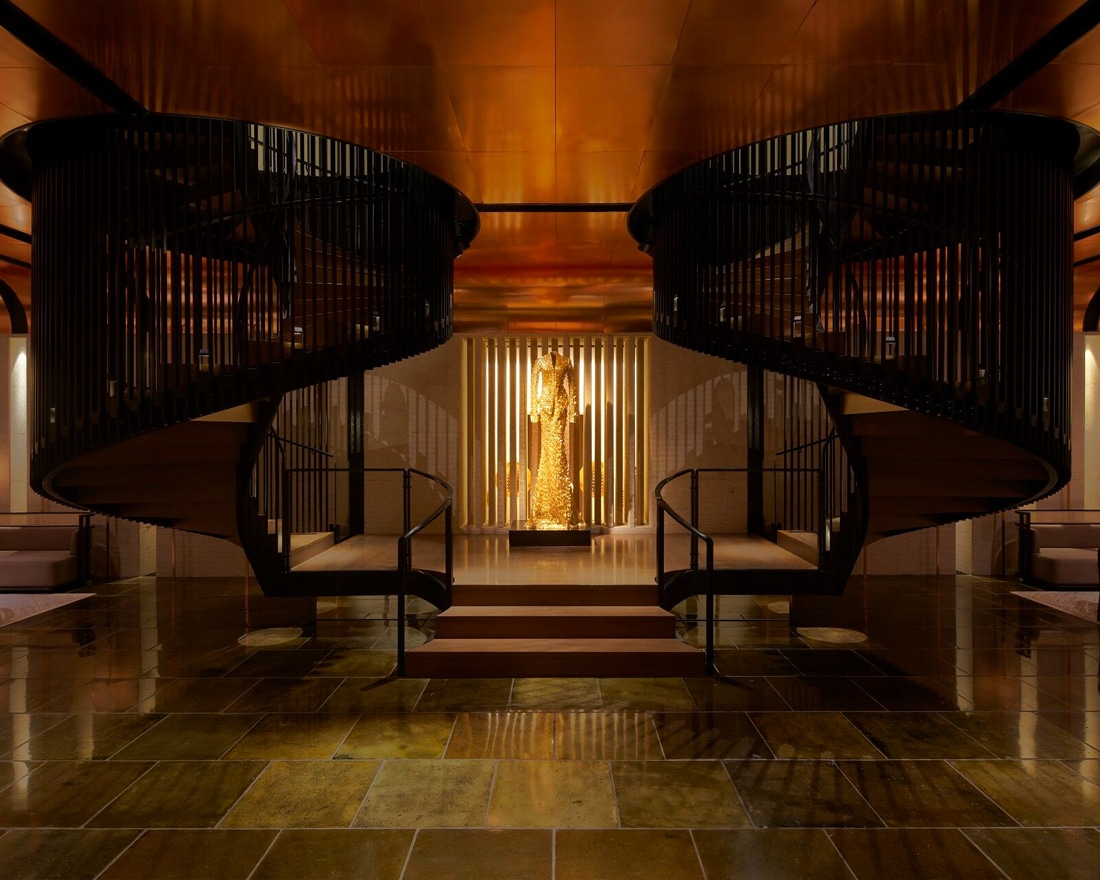 PUBLISHED January 25th, 2020 05:00 am | UPDATED March 26th, 2020 03:14 pm
We were dining at ATAS Modern Malaysian Eatery — the main dining room at The RuMa Hotel — on our first night in Kuala Lumpur, when we overhear a guest bantering with the restaurant manager. "See you next year," the guest later bids as he heads to the airport, already anticipating his return to the hotel. It's a particularly warm and genuine exchange, and we knew the rest of our stay here would be nothing short of splendid.
Space & Location
Minutes away from the heart of Kuala Lumpur's Golden Triangle, the 253-room RuMa is ideal for uncovering the city's offerings from a contemporary urban resort. The name RuMa stems from the Malay word for home ("rumah") and in a way, this could be home. It's something you see hotels advertising themselves for, but few in the region do hospitality quite as well as this one. The RuMa is also the first luxury development by Urban Resort Concepts outside of China, and comes from the same people behind Shanghai's award-winning The PuLi Hotel and Spa.
And what a sight too. Its warm earthy facade stands out from the uncountable number of grey skyscrapers dotting the Kuala Lumpur cityscape, complete with lush green sections and a driveway with six antique columns retrieved from an actual Malaysian house. Instead of glass doors, we enter a double-panelled door into a bird cage-like rotunda. The lobby area is dubbed The Grand Salon, where you find the reception area on one end and a stylish bar on the other.
Rooms
But we skip the reception and go straight to our Grand Studio (48sqm) room to complete our check-in next to the window — an option that's offered to Grand category guests. We took a good 15 minutes to take in everything in the room: magnificent rattan furniture, timber panelling from Semangkok, and screen inspired by the traditional kain pelikat baju kurungs. Then, there is the cutlery stored in compartmentalised drawers, the complimentary mini bar with free Heineken, and a beautiful marble counter with a porcelain tea set and coffee-making amenities. Oh, and a daybed by the window too.
There is a separate section with a spacious cupboard and two bronze and copper washbasins (nothing better than not having to share). It's the second best thing, after an actual walk-in closet. The custom bathtub that looks out onto the Petronas Twin Towers, with a separate high pressure rainforest shower, is the kind you'd see in movies — in other words, very lavish.
Facilities & Services
With an easy 24-hour check-in and check-out block, we could take our time to enjoy everything the RuMa has to offer. Its sixth floor especially, represents a collective take on wellness, with a gorgeous 25-meter outdoor infinity pool and sundeck cantilevered from the side of the hotel, and a state-of-the-art fitness centre with personalised coaching and lifestyle counselling.
We highly recommend a visit to UR SPA for a fascinating experience that combines both science and ancient healing, from 30-minute express massages to whole-day rituals, including a signature Ur A Goddess (RM89) package that includes a pampering Sacred Nature Gommage full body scrub, Vital Foot Therapy to keep those digits pain-free, and an Essential Cleanse that refreshes your complexion. They even have a men's grooming area by Truefitt and Hill, a big name all the way from London. For us, we opted for the award-winning Dusun Inan Body Therapy (RM490), a 90-minute deep tissue massage based on a local tribe from Northern Borneo. Meant to ease the aches and pains left after a day of backbreaking work in the paddy fields, let's just say this treatment left us as good as new for the next day.
F&B
We love the fact that you can enjoy a breakfast (think a full breakfast spread with pastries, fruits, and eggs) in your room, for free. Otherwise, make your to ATAS Modern Malaysian Eatery — accessible via the ingenious grand staircase from the lobby — where you'll find a cold buffet selection, cooked-to-order dishes such as pandan waffles, fricassee, eggs benedicts, and Malaysian specialities such as laksam rice noodles, nasi lemak, and vegetable curry. In the same place, Executive Chef Tyson Gee does a seasonal menu that explores the unique flavours of local spices, herbs, and vegetables. Do yourself a favour and order the Dry Aged Duck Breast (RM150) with kedondong, mulberry, and bronze fennel.
If you're itching for a drink later at night, the SEVEN Lobby Bar is a beautiful conservatory-type space with almost 20 gin tonic variations and a selection of cocktail classics, including the iconic rum-based Malaysian creation Jungle Bird (RM55). We often hear people claim that every cent you spent for the RuMa is worth it, and now, we can say we agree.
The RuMa Hotel and Residences is located at 7 Jalan Kia Peng 50450 Kuala Lumpur Malaysia, p. +603 2788 0888. Rates start from RM590 per night.