House of Vans Rises To The Forefront of Youth Street Culture and Music In Asia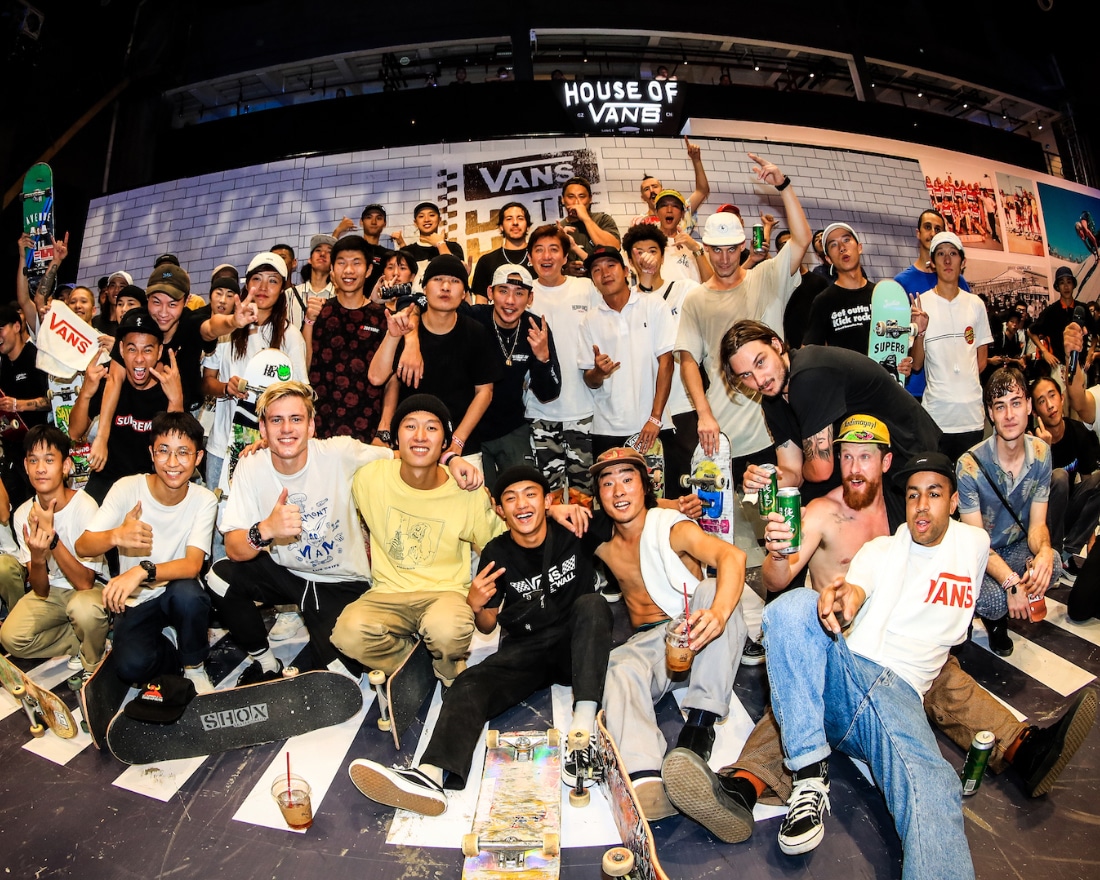 PUBLISHED October 17th, 2018 06:00 am | UPDATED April 13th, 2019 04:25 pm
You used to hang around the skate park back in the day, didn't you? You might even still be shredding the walls every weekend – in which case, we have nothing but mad respect. We might have been out of the game for a long time, but some things never change. Like the fact that when it comes to skate culture, Vans still reigns.
Making comfortable sneakers for skaters is one thing, but that's the least of it. For more than 50 years, the iconic Californian brand has been an essential part of the skater-punk style that's favoured by youths from all corners of the globe. And it's not just the skaters. Artists, musicians, creatives, and rebels were the sort of devotees who adopted the Vans style. Marc Jacobs has even taken its Classic Slip-Ons to the runway, and darn if they didn't look fabulous.
The House of Vans story
In 2010, the very first House of Vans was launched in Brooklyn to music by Public Enemy and a hard-charged bowl session featuring skate legends Tony Alva, Steve Caballero, and Omar Hassan. Through a permanent space, its purpose was to help cement Van's legacy in street culture history while providing a platform for creative people across the fields of art, music, sports, and fashion to grow.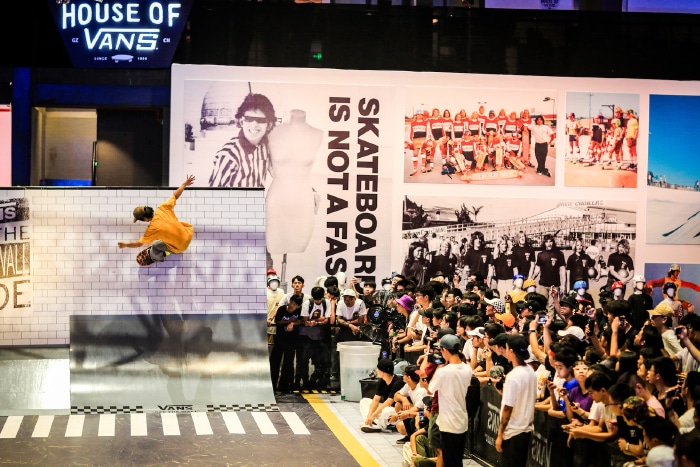 Music, in particular, has always been closely linked with Vans; ever since it first sponsored the Warped Tour, a travelling rock concert series that eventually became the Vans Warped Tour in 2001. As Mathew Morgan, Marketing Director of Vans Asia Pacific, explains, "Vans' roots in music started when skaters and surfers adopted Vans as their shoe of choice in the '70s and wore them on stage during their shows … [music] is a universal language that connects people globally, this demonstrates how far and influential our "Off The Wall" spirit could be."
---
Read our interview with Kide Baharudin, the Malaysian-grown artist behind the 2018 House of Vans Asia Tour artworks.
---
Four years ago in 2014, House of Vans took to Austin's famed SXSW festival with a five-day activation, hosting open mic sessions for aspiring local musicians together with a competitive BMX ramp and retail pop-up shop. Later that year, House of Vans opened a 3,000 sqm art, music, and skate space under Waterloo Station in London. It represented the eclectic diversity of the city and the cultures that Vans embraced from its humble beginnings, later inviting the legendary Metallica to its stage with an intimate live performance.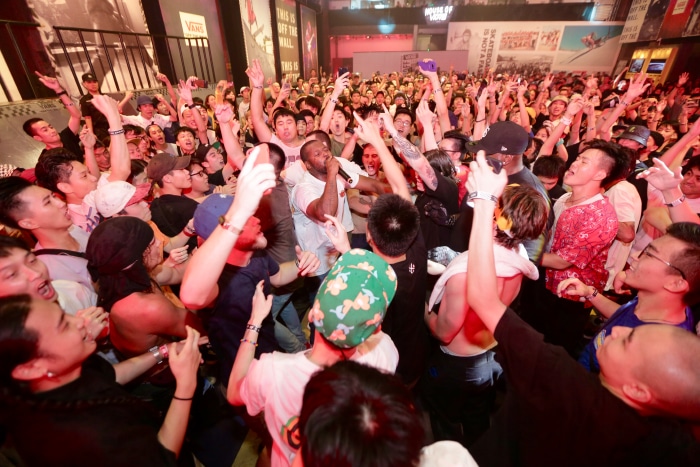 It soon became clear that Vans was unstoppable. With its eyes on the future, House of Vans was quickly expanding, creating pop-ups in 10 activations around the world and celebrating 50 years of "Off The Wall" heritage in cities like Seoul and Singapore — all in 2016.
Last year, an Asia Tour saw stops in Chengdu, Hong Kong, Taipei, Shanghai, and Yokohama, among others. Skate ramps were erected in popular art spaces for amateur competitions, and in old buildings that have been repurposed, local artists were invited to conduct DIY workshops on graffiti painting and sneaker customisation. The Custom Culture competition, a recurring event in past editions, was also brought to Asia for the first time with open calls to schools and local art communities. Winners were awarded cash prizes, the opportunity to host their very own Global House of Vans Workshop, as well as have their design debut on shelves Asia-wide this year.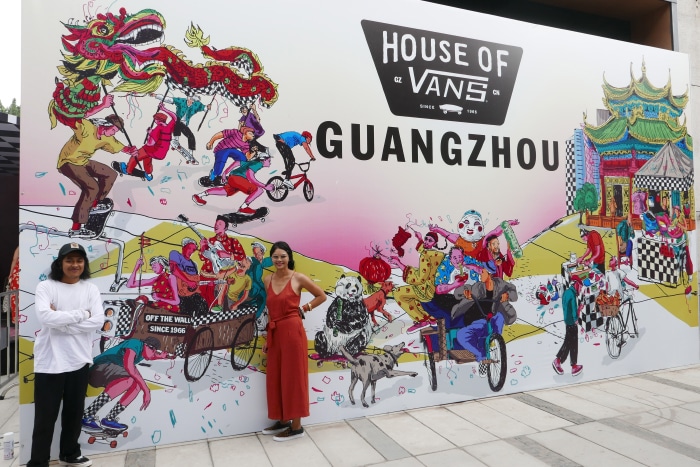 It was about working with pioneers. Another initiative, the Musicians Wanted programme, led to the discovery of talented musicians of all genres from new markets in the region. And what an opportunity. "Qualified musicians will have their music featured on House of Vans Apple Music playlist, not to mention that selected participants will have the chance to share the stage at the House of Vans Guangzhou, as the opening act for Los Angeles-based rapper, ScHoolboy Q," says Morgan.
House of Vans Asia Tour 2018
Incidentally, we had the privilege of visiting the 2018 House of Vans Guangzhou, which ran wild at Tianhe District's Party Pier on 22 and 23 September. The Guangzhou pop-up was the final stop for the Asia Tour, after Singapore, Seoul, and Kuala Lumpur. Needless to say, we saw everything from the stalwart Vans "Off The Wallride" contest to screen printing workshops by artist duo IdleBeats.
Shye, a singer-songwriter from Singapore, took to the stage along with fellow Musicians Wanted winners The Vastards (Korea) and Seasons For Change (Hong Kong). Closing off the night? The amazing hip-hop artists PACT, a rising star in the Chinese music scene, and American hip-hop star ScHoolboy Q. And with that, you can see why Vans has been increasingly popularity with young people everywhere: because it's as authentic as brands go.
Keep up with the House of Vans here.