Restaurant Review: Potato Head Singapore Sees Hearty New Burgers and Craft Cocktails at Keong Saik Road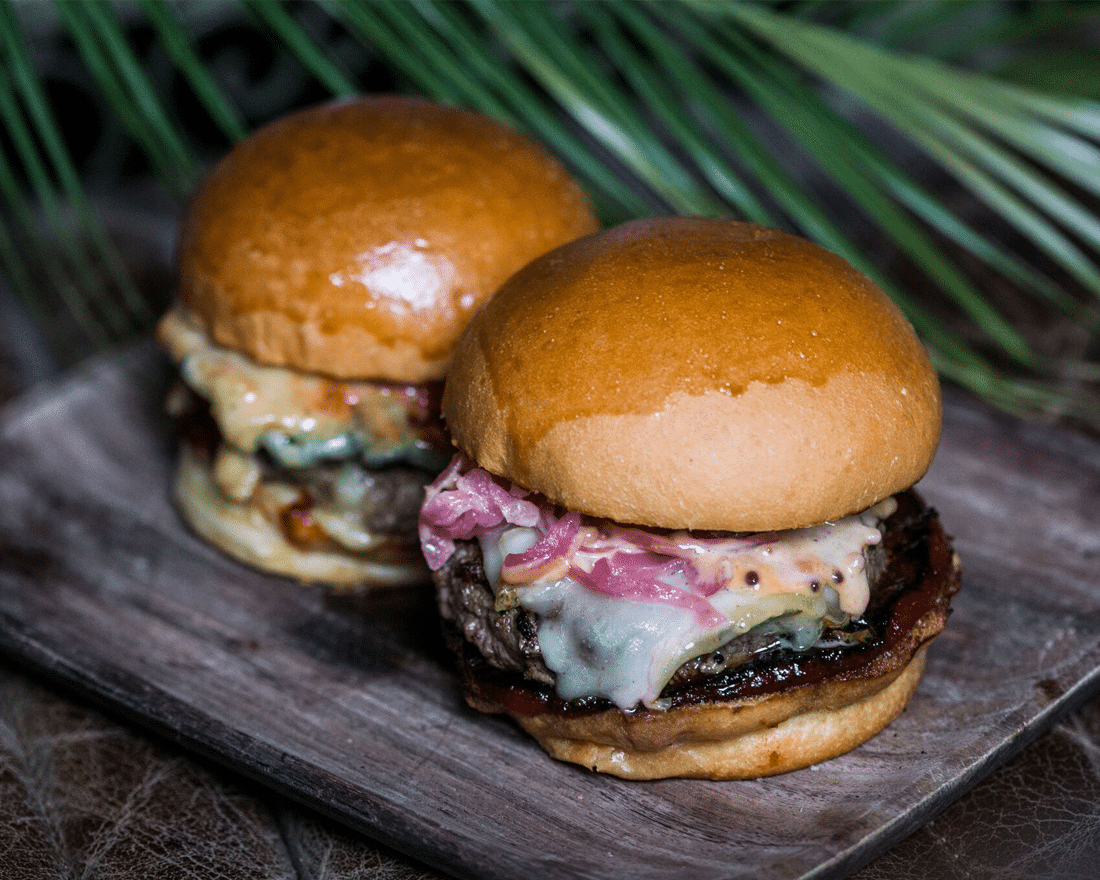 PUBLISHED October 30th, 2017 05:00 am | UPDATED May 18th, 2020 04:24 pm

Sometimes a lone hamburger is enough to see you sailing smoothly through a night of serious drinking…though more often than not, it isn't. And amongst the various burger-focused joints in Singapore, Potato Head Singapore on Keong Saik Road has a reputation for doing both particularly well. The place even boasts somewhat of a cult following, courtesy of a reputation carried over by its Balinese big brother, Potato Head Beach Club.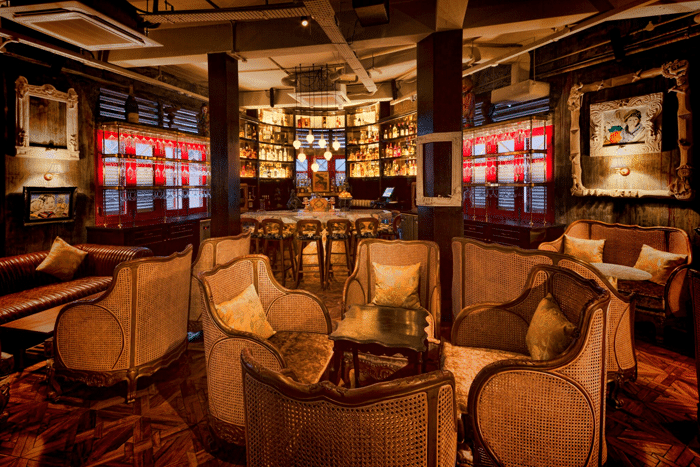 Housed across four floors of a heritage Keong Saik Road shophouse, the (more) modest Singapore outpost sees none of that scale, but an impressive food and drinks programme all the same. With a recent renovation in July, folks can now enjoy a refreshed menu at both Three Buns – the whimsical second-floor restaurant with roots in Jakarta – and the laid-back Studio 1939 cocktail bar on the third. We take our seats near the bar, and you should as well if you're planning to get some great tipples in your tummy.
Are we fans of gimmicky burgers? Not really, but we make an exception for the new Watermelon Man ($19), because it is delicious. The burger is plumped up with a well-minced 150g Black Angus patty, which somehow tastes good with the spicy grilled watermelon, itself compressed with garlic, chilli, and anise. It comes with Italian Quader de Cavra goat's cheese, pickled onions, and housemade 'Three Island' mayo to balance out the sweetness. Certainly one of the more ambitious burgers around.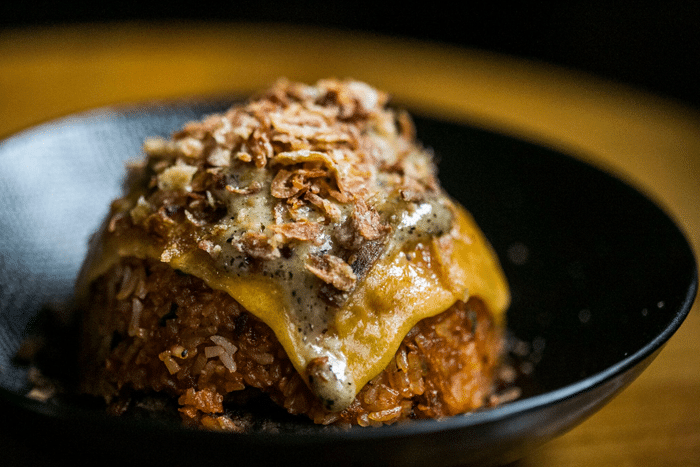 The Fun Boy Three ($23), which gives the impression of a Burger King Mushroom Swiss with better ingredients, stacks the same beef patty with smoked Applewood cheddar and roasted Portobello mushrooms, enriching it with some funky garlic-miso butter and truffle aioli. Nearly everything, including the toasted demi-brioche bun, is made on site. It is very decadent, and well worth the price.
Potato Head would seem an odd place to order rice, but there's no arguing against its two new creations. The loaded Burning Rice ($17) is like an Asian rendition of the Hawaiian loco moco – there is the beef patty and rice stir-fried with gochujang, dashi mayo before being topped with cheddar cheese and crispy bawang goreng (Indonesian-style fried shallots). As its name suggests, you can feel your tongue tingling from the spice. But who cares, it's freaking tasty.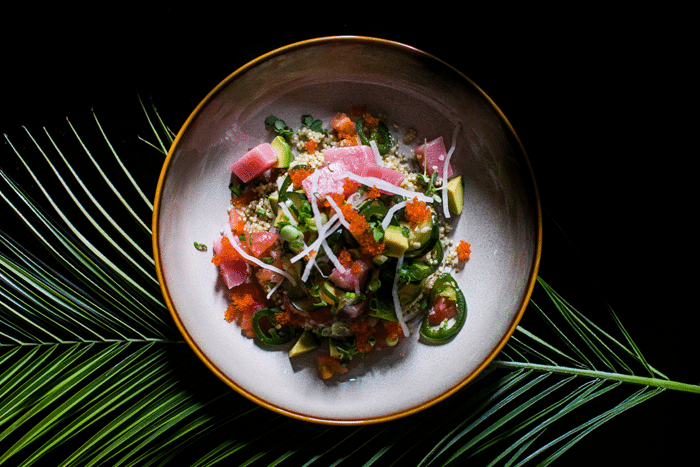 There's also the Pokemon ($19), the restaurant's take on the trendy poke bowls – except this one has a quinoa base. You get some marinated yellowfin tuna akami, daikon, jalapeño, avocado, and spiced mayo with ponzu sauce. A relatively simple dish that caters to the pescatarians and those trying to eat cleaner. Not forgetting the two addictive fries creation here: the Corny Fries ($12) with cumin, aioli, and barbecue; and the double-cooked Truffle Fries ($19) shower with shaved truffles, truffle aioli, miso kombu, daikon, and pickled chilli jalapeño.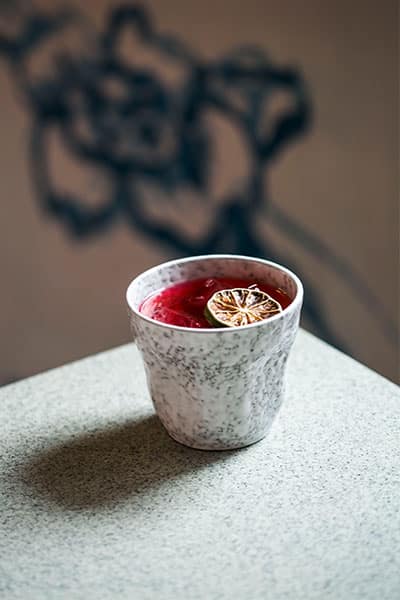 On the drinks side of things, Head Bartender Jonathan Emmanuel draws on Singapore's heritage for his new cocktail menu. Spend some time at the bar to peruse the selection – each drink has a story to tell. Make a fresh start with Hyde N Seek ($21), a light, sweet mix of Tanqueray gin, lime juice, sugar syrup, and watermelon juice.
Inspired by Suntec City's Fountain of Wealth, the drink takes on a yellow-gold shade instead of the red from watermelon juice – Emmanuel goes with the yellow flesh variation, noting a less sweet taste that lets other flavours come through.
If you're going for something to keep you up, try the Internal Healing ($20), a cilantro mezcal mix with pineapple juice and fresh lime juice concocted with the Singapore Botanic Gardens in mind. Smoky and refreshing, the cilantro takes center stage – its distinctive taste sure to refresh when paired with the rich, greasy grub.
We also had the Rosella Margherita ($20), a balanced blend of Hibiscus-infused Cimarrón Blanco tequila, agave syrup, and lime juice. Generally tangy with just a hint of sweet, this is an easy drink to savour for long sessions into the night. Another twist on a classic is the Botucal Old Fashioned ($21), which sees the rich Diplomatico Mantuano rum stirred with cigar syrup and peated bitters. The star of this strong tumbler is no doubt Emmanuel's cigar syrup, created with tobacco leaves meant for the roll and infused with maple syrup in a one-to-one ratio. Now, if only rum-infused cigars are actually a thing!
Potato Head Singapore is located at 36 Keong Saik Rd, Singapore 089143, p. +65 +65 6327 1939. Opens Tue-Sun 11am – 12am. Closed Mon.