Restaurant Review: Greenwood Fish Market (Asian Cuisine) Fuses Zi Char And Izakaya Feasting In Sentosa Cove, Singapore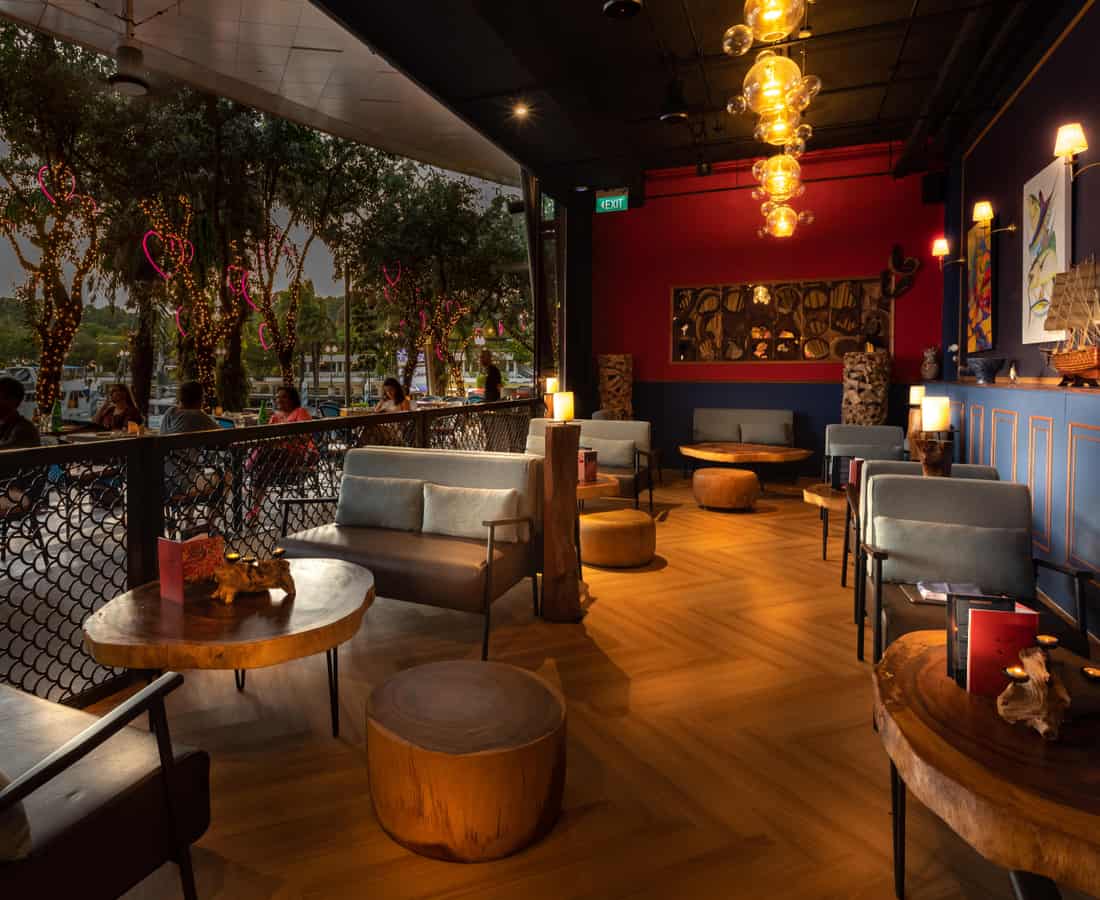 PUBLISHED October 26th, 2020 05:00 am | UPDATED October 28th, 2020 11:04 am

Sentosa is just about the last place you'd expect to find carrot cake to rave about in Singapore. That's especially so when our dining spot for the night is Greenwood Fish Market – a household name for fresh-shucked oysters and seafood platters. Still, rave we found ourselves doing at Greenwood Fish Market (Asian Cuisine), the Chinese- and Japanese-centric cousin of the bistro chain.
Set just beside its seafood-focused sibling in Quayside Isle, the Asian Cuisine branch has all the familiar Greenwood elegance – sea-blue walls, fish-themed art, and in this case, enviable waterfront views. Looks deceive, though – a glance through the menu reveals an eccentric mishmash of zi char sharing plates and izakaya snacks.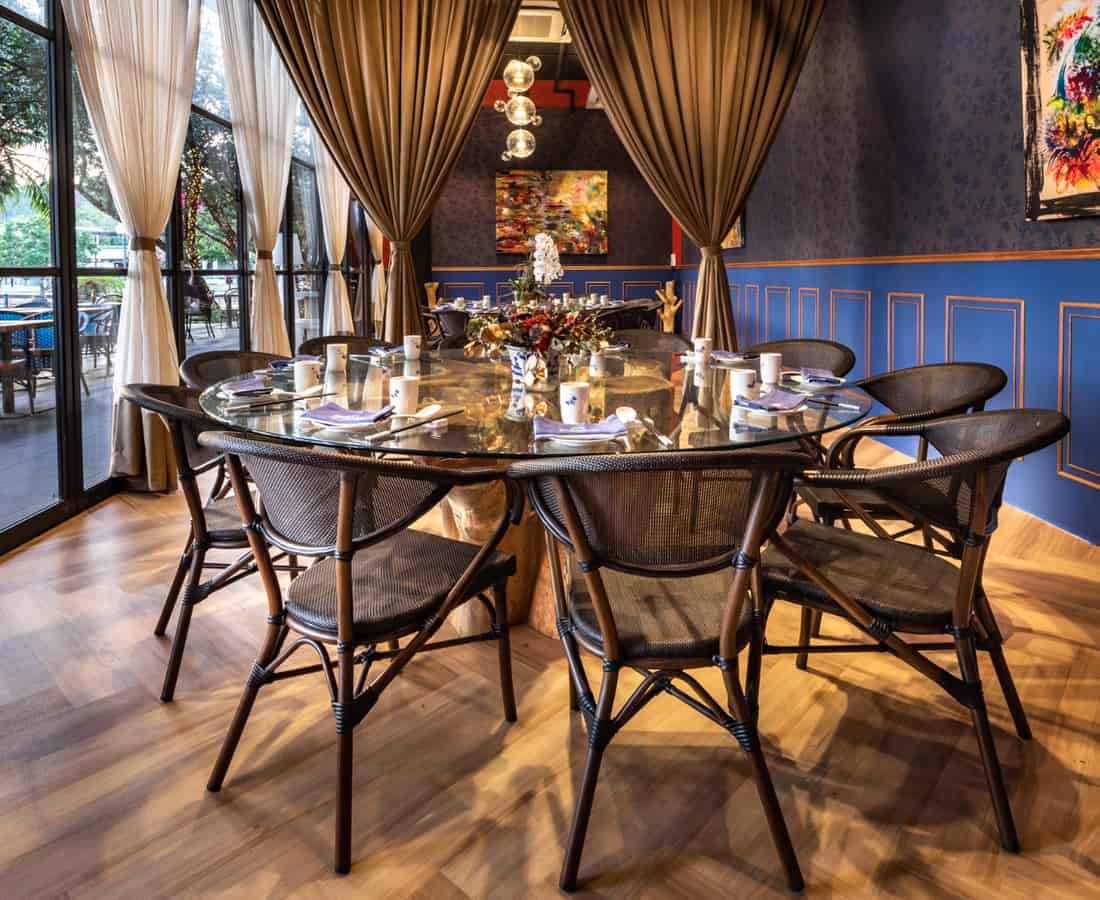 On the Japanese side of things, you'll find sashimi, maki, and a whole slew of donburis; the Chinese offerings are equally robust, with premium versions of comfort dishes from crabmeat bee hoon to sambal fish. Take the Fish & Scallops Egg White (S$34.95), a satisfyingly thick rendition of the Cantonese favourite. Shredded scallops and whitefish give this starter plenty of bite, with a distinct vinegar tartness – it's meant for two to three people, but you might be tempted not to share.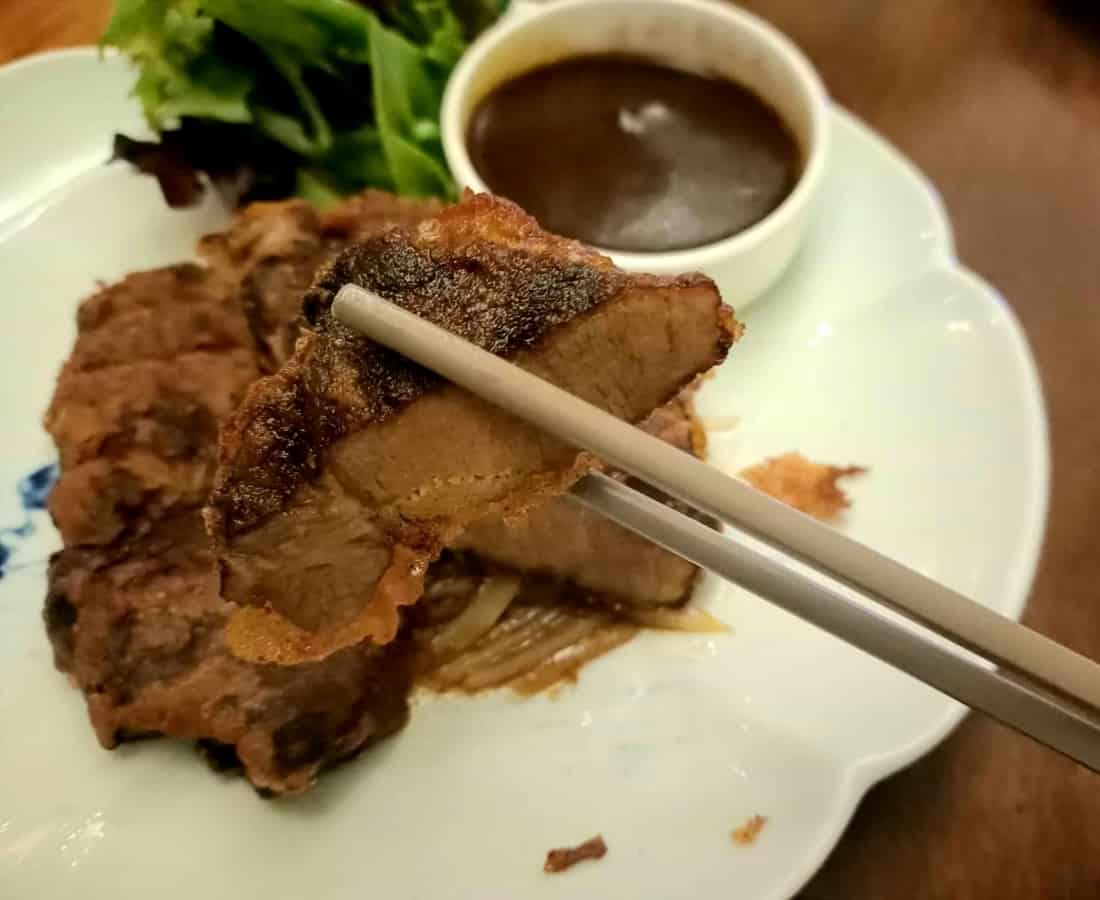 The zi char classic of coffee ribs gets a juicy upgrade with Kurobuta pork. Served on a bed of caramelized onions, the Coffee Kurobuta Pork (S$28.95) comes crisp and robustly sweet, with extra coffee sauce to drizzle over as you please. There're a handful of hawker favourites done right too – the Wild Prawn Carrot Cake (S$24.95) sees homemade radish cake cut into unusually large chunks. Tossed with meaty prawns and stir-fried in dark soy sauce – sans sweet sauce – every bite bursts with savoury succulence.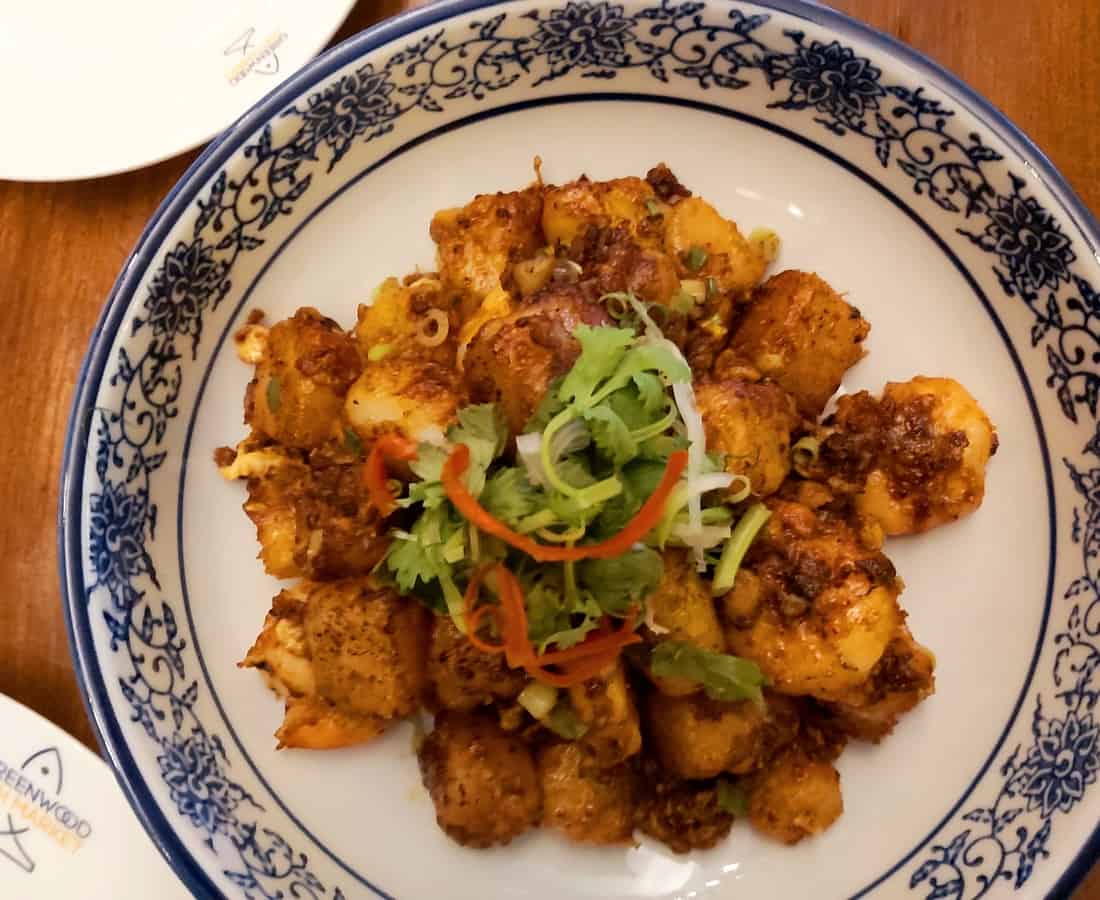 Running the length of one wall is a gleaming bar, stocked with an impressive arsenal of sakes and gins. Dubbed Flaming Poppy, this sleek bar carries sakes from respected breweries like Takanami and Sawanotsuru, alongside a bold curation of craft gins. You'll find the likes of Sorgin, a bewitching marriage of juniper berries and Sauvignon Blanc, and Sakurao Classic – a gin brewed with nine Japanese botanicals including hinoki, green tea, and shiso – among its stash.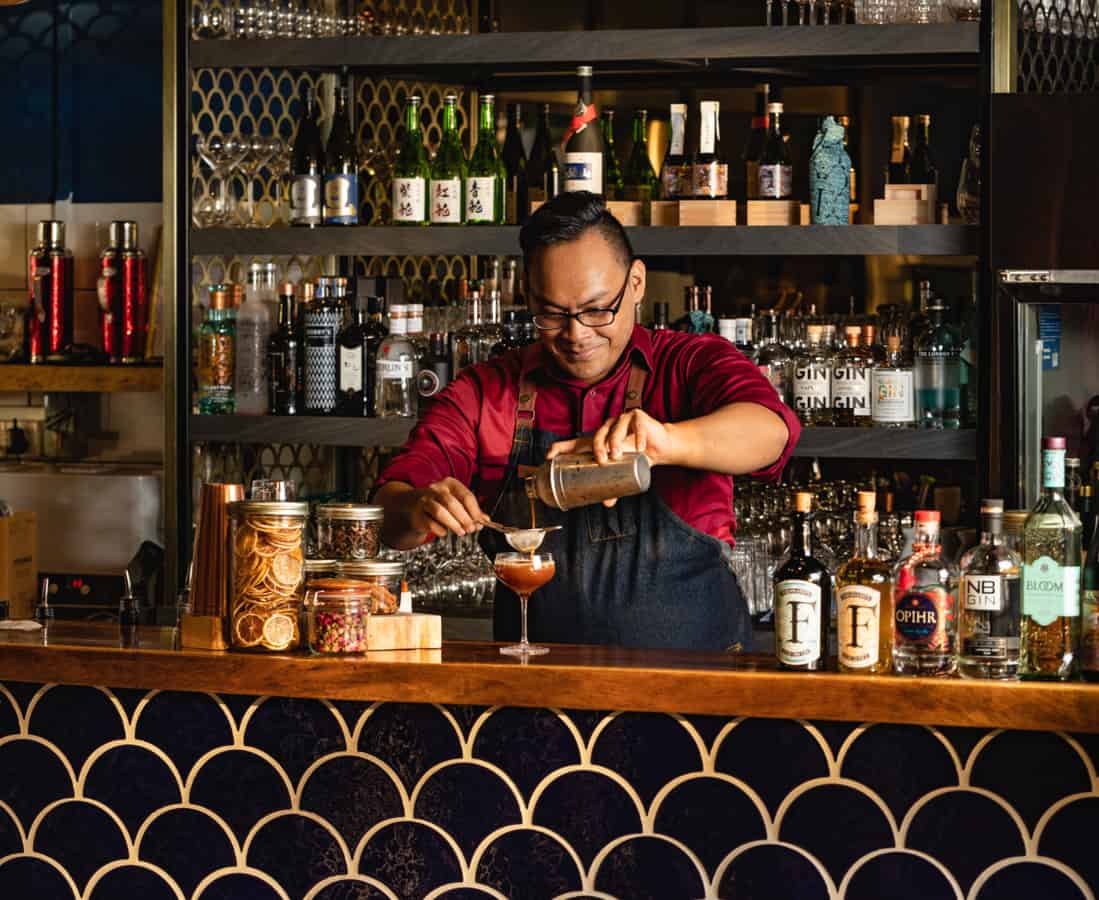 Gin and tonics might sound like an odd pairing for zi char dishes, but Flaming Poppy's extensive juniper options mean that there's something for every taste. Our G&T featuring Kyrö Dark Gin (S$20.95) stands up nicely to our wokhei-laced grub, with smooth, cask-aged gin and a garnish of cinnamon smoked right at your table. For a fruity liquid dessert, there's MOM God Save The Gin (S$19.95), a London Dry with vibrant strawberry and raspberry notes.
This multi-concept restaurant is certainly out of the box for Greenwood Fish Market, and it might come across as going in too many dining directions at once. Still, the mishmash is all part of the fun – with some breezy quayside views tossed in, who's complaining?

Greenwood Fish Market (Asian Cuisine) is located at 31 Ocean Way, #01-03
Singapore 098375, p. +65 6977 9577. Open Tues 6pm–10pm, Wed-Fri 12pm–3pm and 6pm–10pm, Sat-Sun 12pm–10pm. Closed Mon.