Where to Buy Quality Men's Dress Shoes in Singapore: Bespoke Shoemakers and Ready to Wear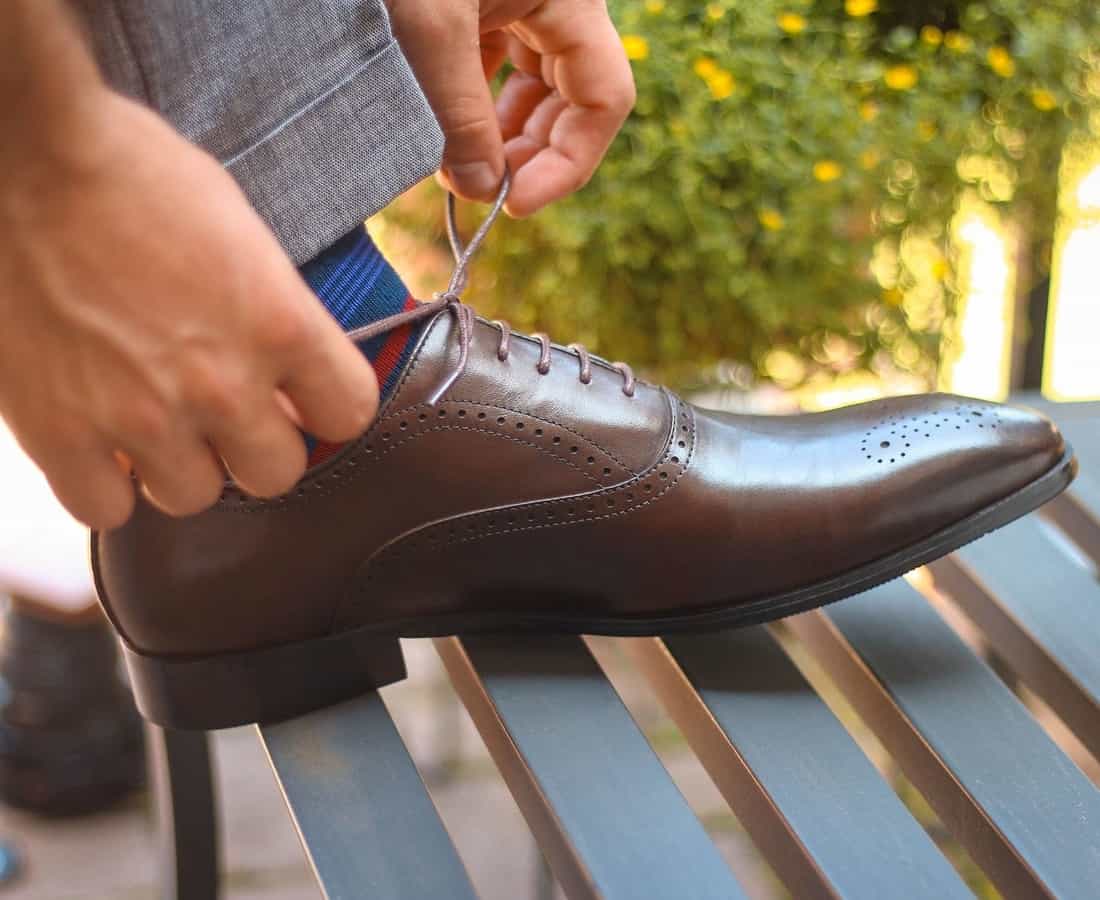 PUBLISHED April 14th, 2020 05:00 am | UPDATED May 19th, 2020 10:03 am
Imagine checking yourself out in the mirror when you're about to leave the house. All geared up for a big night out, you're in a crisp shirt and a freshly-pressed suit. Alas, your gaze travels down and halts in dismay when your worn black square-toes you wear to the office everyday just doesn't gel with your jazzed up outfit. If this sounds remotely like a familiar scenario, it's about time to expand your dress shoe collection.
For the discerning style-conscious gentleman or the self-conscious man who is looking to up your game, we share with you 4 shoe brands with top-quality footwear that will turn anyone from looking scruffy to dandy in an instant.
Ed Et Al Shoemakers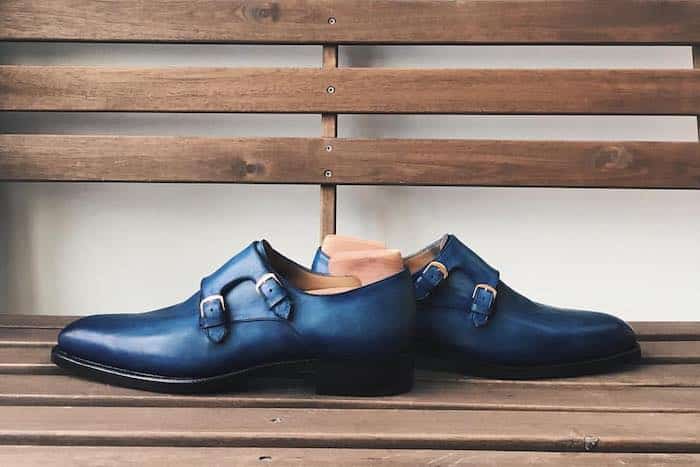 Founded in 2010 as a bespoke-only establishment, Ed Et Al was started by a group of shoemakers, artisans, and menswear enthusiasts. Their Made To Order service (from S$289) allows you to customise your very own pair of shoes, from design, to colour, and even toe shape. Choose from over 30 shoe designs, including oxfords, loafers, and boots named after iconic places in Singapore. The shoes are then crafted by experienced shoemakers in Vietnam, and hand-dyed by local artisans in the Singapore workshop.
Ed Et Al is located at Level 2, 120A Telok Ayer St, Singapore 068589, p. +65 6337 8919. Open Mon-Fri 11am – 7pm, Sat 11am – 3pm. Closed Sun. Appointments preferred. Shop online here.
Arden Teal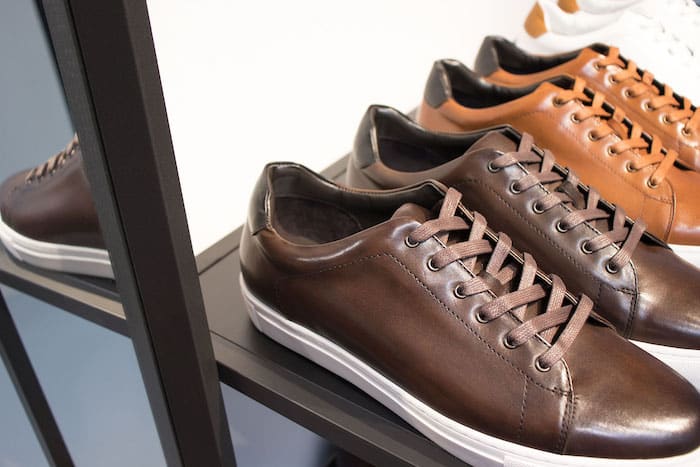 Weary of the traditional retail experience, the minds behind Arden Teal wanted to curate a collection of products they could be proud of. Sourcing leathers from Argentina, their high-quality shoes are then handcrafted by workshops they collaborate with internationally. Shop classic loafers, moccasins, and oxfords (from S$129), or casual leather sneakers (from S$129) for your weekend nights out. Need a pair of socks to complement your new kicks? They stock colourful designs from Happy Socks (S$14.90) too.
Shop Arden Teal online here. For assistance, message +65 9782 4397, Mon-Fri 10am – 6pm.
Scofield Shoes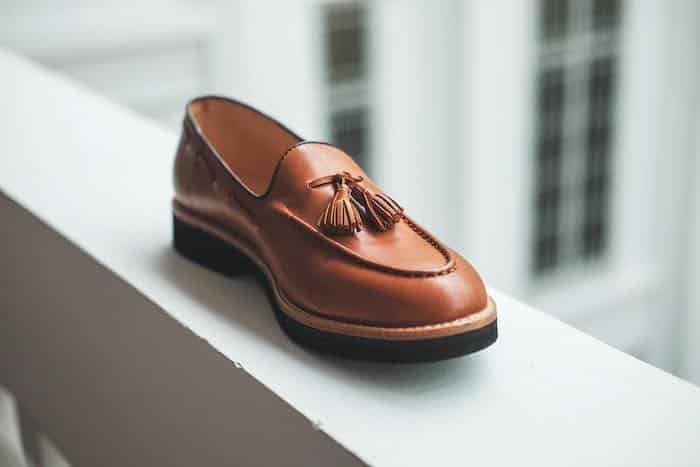 For the guys at Scofield Shoes, quality comes first. That's why their shoes are produced in limited quantities using only the highest quality materials. They aim to create comfortable, fashionable, and affordably-priced shoes for men in Singapore. Preparing for a dressy date? Try The Scofield Statement (S$99), made from fine-grain patent leather with a high-gloss finish. For a more relaxed look, The Scofield Musket (S$99) is an elevated version of the usual sneaker.
Shop Scofield Shoes online here.
CustomMade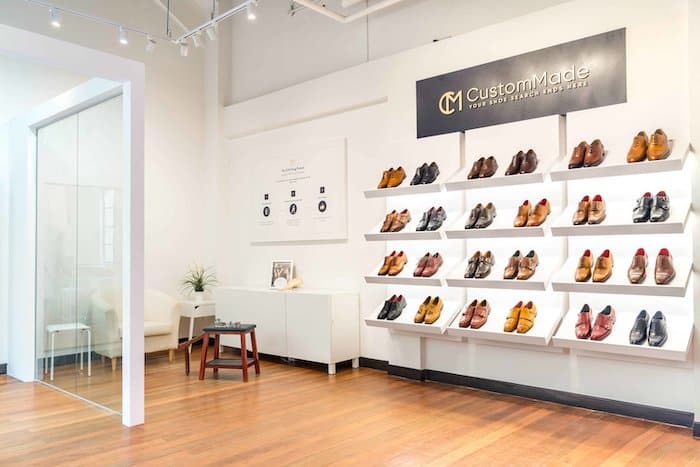 Do you feel like your shoes never fit you well or you can't find anything you like? With CustomMade, you can now skip tedious shoe shopping at department stores. They offer high-quality, custom shoes from just S$250. Pick from 20 shoe designs and several colours, choose your preferred fit template, and collect your handcrafted shoes in just six weeks. Unlike how most shoes are mass-produced in factories, CustomMade takes pride in having their shoes handcrafted by a team of passionate artisans, so you know they're coming from a good place.
CustomMade is located at #03-04 101 Telok Ayer St, Singapore 068574, p. +65 8717 0179. Appointments preferred. Find out more here.
Top image: Arden Teal
Gaius Walks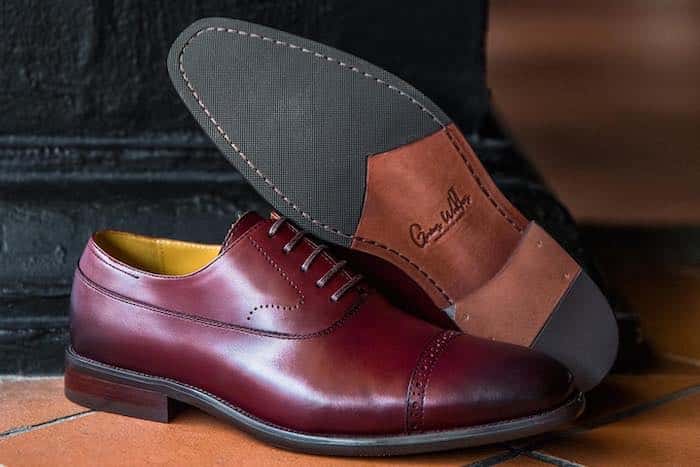 Seeing how most off-the-rack dress shoes were old-fashioned or terribly costly, the team at Gaius Walks wanted to create a range of men's shoes that were comfortable, of good quality, and still affordable. The all-female founders believe that every man deserves the styles they want at prices they can afford. Need new kicks to attend a wedding? Look no further than the Romeo Cap Toe (from S$148) – sleek, modern cap-toe oxfords that'll take you from a gala dinner to a business meeting.
Gaius Walks is located at #03-07 1093 Lower Delta Rd, Singapore 169204, p. +65 8792 1068. By appointment only. Shop online here.
Atelier Llyr

LLYR (pronounced 'ley-erh') was founded with a very clear purpose in mind – to produce fine crafted leather shoes with a contemporary take on traditional luxury footwear that still maintains a timeless elegance. This doesn't mean that they only focus on dark-coloured shoes meant for the office though; you'll find a spectrum of bright colours like red and blue as well, decked out in unconventional leathers like crocodile.
See Atelier Llyr's collection at their Facebook page.
Top image: Arden Teal