Garden Beats 2020 Survival Guide: Get Your Rave On at Singapore's Leading Indie & Electronic Festival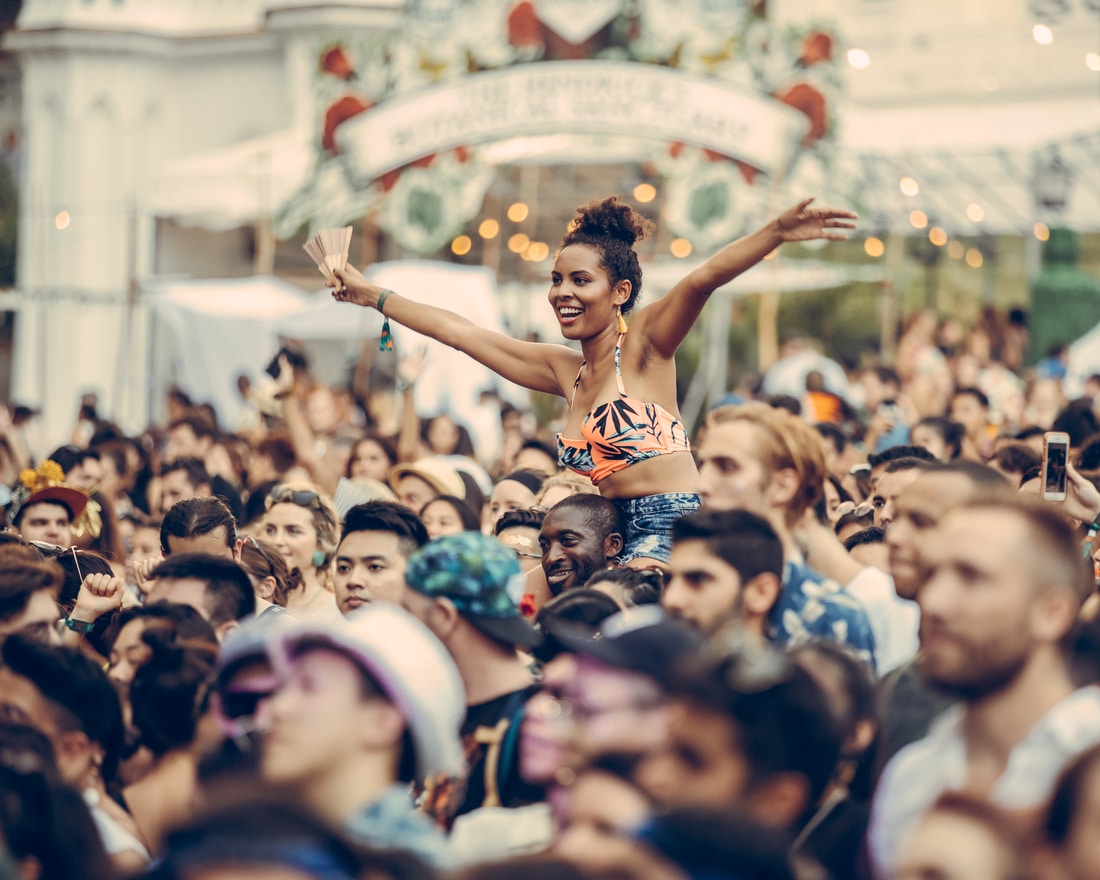 PUBLISHED February 20th, 2020 01:41 pm | UPDATED May 18th, 2020 06:33 pm
COVID-19 Situation Update (27 February, 7pm): The organisers will be going ahead with Garden Beats 2020, and will take the necessary measures to promote the safety of festival-goers, including dedicated hygiene stations and temperature measuring. The Organisers want to empower the festival community to make their own conscious decision about attending the festival by providing refunds to those who wish no longer to join.⁣⁣
Unfortunately, due to the escalating number of cases in Italy, Giolì and Assia have cancelled their set. But we're pleased to announce that Thai electro-R&B star Pyra will be taking over their slot and the Organisers have managed to secure an extension of 20 minutes to FOALS' set at Garden Stage to a total of 80 minutes!
Grooves, greenery, and good grub unite – Garden Beats is back for its seventh dreamy bash at Fort Canning. The highlight of every indie music lover's calendar, Singapore's fave sustainable fest is set to light up your leap day this 29th February 2020. To help you max out your fun quota, we've put together a handy guide to all the gigs, art, and wellness workshops you need to catch. For the less seasoned jammers, we've thrown in some survival tips on what to bring and wear as well.
What's New This Year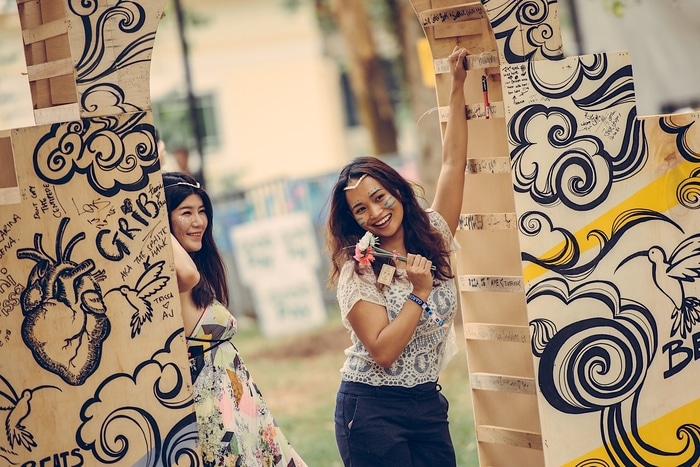 No question about it – this year's Garden Beats is lusher than ever, with a larger festival space and two stages. The festival will take over both Fort Gate and Fort Green for the first time, so expect more space for revelry plus smoother queue management. Joining the main stage this year is the Sunshine Stage – a side stage where aspiring electro and indie stars will take the spotlight.
Singapore's first carbon-neutral festival is also stepping up its eco-game this year, through a partnership with environmental charity One Tree Planted. During ticket purchase, you can opt to donate US$1 or more to this reforestation charity, which plants a tree for every dollar donated around the world.
The Beats: Key Acts to Catch
As always, we've got a stellar cast of headliners on the Garden Stage to get your heads bopping. Indie rock icons FOALS make their hotly-awaited return to our shores, while multi-talented Italian duo Giolì & Assia will be blessing our ears with their infectious blends of techno, house, indie, and pop. Don't forget to show some love for local talents including Brendon P, Bongomann, and KFC.
Over at the Sunshine Stage, strap in for a wild eartrip with boundary-pushers like multimodal artist Crussen, electro maestro Viken Arman, genre-bending groovers The Illustrious Blacks, and party mastermind Orio Leshem.
Soak Up Art & Wellness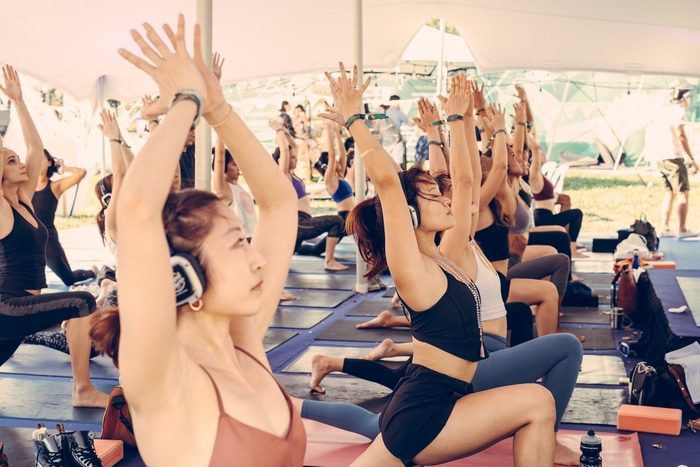 Bangin' beats aside, Garden Beats is an all-round oasis for culture and conscious living. Find out how to take your sustainability game up a notch at the Pavilion, where a slew of green warriors will be leading eco-conscious discussions. Speakers include singer-songwriter Inch Chua, Style Theory founder Raena Lim, Stephanie Dickson of Green Is The New Black, Nalu co-founder Dali Schonfelder, and urban farming pioneer Bjorn Low.
Besides caring for the earth, self-care is just as important, isn't it? Take a breather from partying at lululemon's tranquil Zen Garden. Informed by their Science of Feel approach – which strives to produce desired emotions by engineering physical sensations – lululemon has crafted a range of wellness activities to enrich both your mind and body. Head to the MIND tent for a therapeutic breathwork class by Crussen and Meditation on Love led by Manoj Dias, then slip over to the BODY tent for feel-good flow by Dominique Mosbergen and ecstatic dance workshops by WeDance.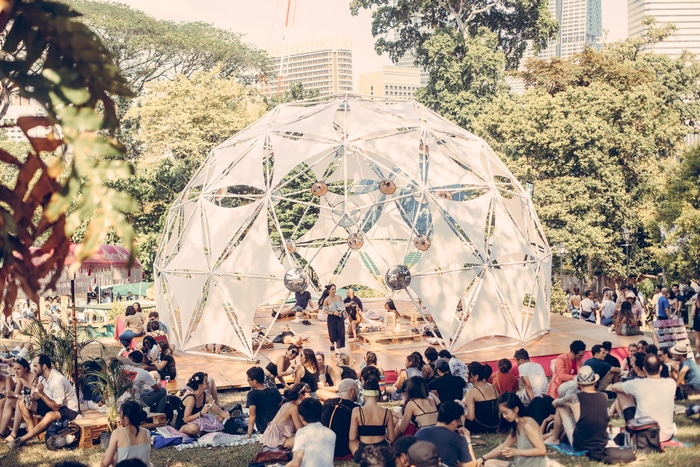 There's lots here to get in touch with your artsy side as well. Stroll down the very Insta-worthy Art Lane to admire surreal sculptures by Samantha Lim, provocative works on plastic pollution by Ernest Goh, and other stunning creations. By night, head over to the Pavilion for a mesmerizing lineup of dance and theatre pieces. Catch raw rhapsodies on life and love by soul/R&B artist Ellen Bryant, site-specific dance explorations by Neo Jialing, experimental sounds by Inch Chua, and ethereal handpan performances by Fernandez Gary and Jens Ringefelt.
The Grub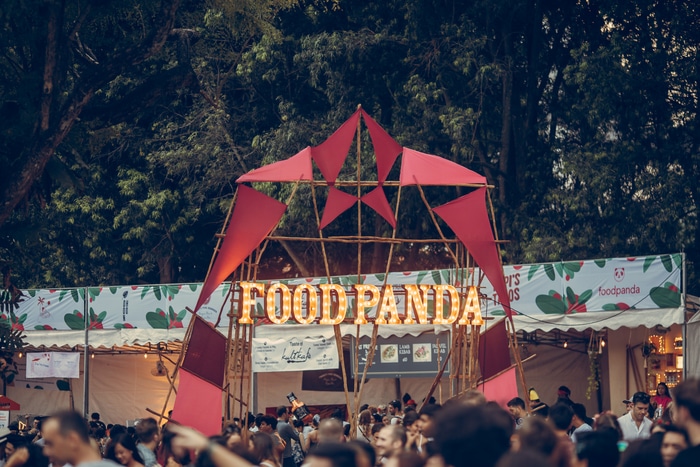 With a Food Village by foodpanda brimming with stalls by some of our fave dining spots, you won't need to worry about party fuel. Garden Beats has partnered with foodpanda to bring in bites and booze from Fat Prince, Don Ho, Papi's Tacos, Kult Kafe, Zorba the Greek Taverna, The Goodburger, and more. Vegans can expect a wider range of options this year as well!
What to Bring & Wear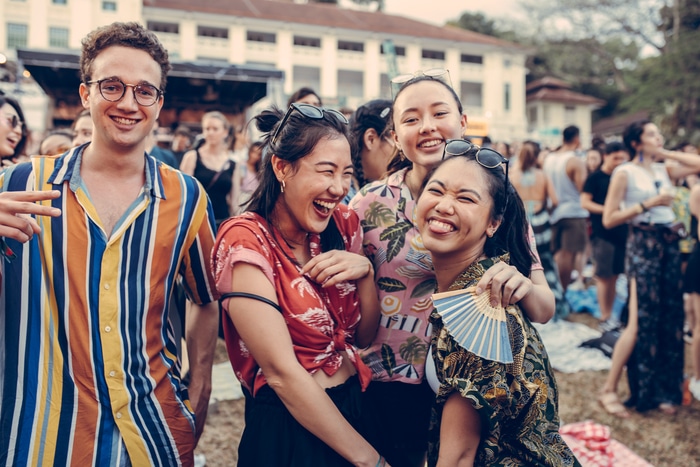 As you probably know already, the key is travelling light. First off, the necessities – you need your pre-registered e-ticket and a valid photo ID to enter the event. You'll be soaking up Vitamin D for hours on end, so be sure to bring a reusable bottle or cup (no single-use plastics!), along with sun protection like shades and sunscreen. Pack mosquito repellent and some cash, and you'll be good to go.
Fashion-wise, the only rule of thumb is comfy threads and footwear – how else are you going to groove all day and night? Bust out your flower crowns, ripped denim, tie dyes, and crop tops – anything that keeps you cool and feeling cute. For the finishing touch, head down to Social Fields by Havaianas and sparkle up sustainably with thesparkleffect's eco-glitter.
Tips to Amp Up Your Fun at The Festival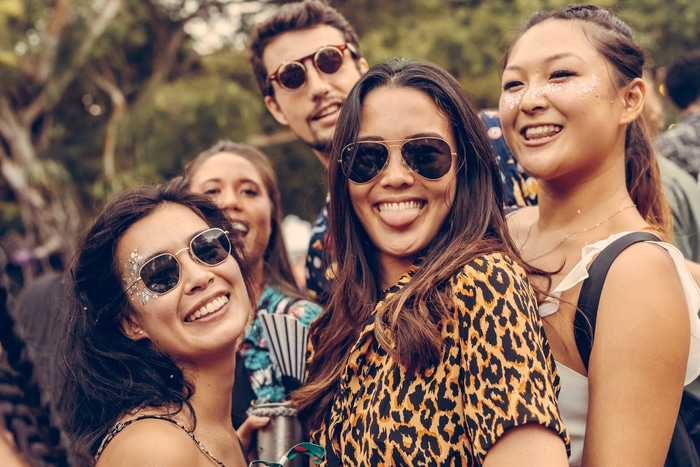 Stock Up. Plan ahead on how much you'll likely spend when topping up value in your wristband, and stock up on drinks when you hit the stalls. More time spent queuing means less time for getting your rave on!
Charge Your Phone. If you're a heavy Instagrammer, bring a portable charger to keep your phone juiced up. This tip applies even if you're not – the worst feeling is having your phone die while you're trying to link up with your friends.
Plan Your Meet-Ups. Speaking of linking up with friends, be sure to set an easy-to-find meeting point and specific times before you dive into the fun. You'll thank each other later as the festival grounds get packed.
Download The Woov App. Get access to a handy map of Garden Beats through the Woov app, available for download here. This interactive festival map helps you plan your timetable, interact with the festival community, and even find your friends on the map!
Garden Beats 2020 is happening on 29 February 2020 from 1pm to 10.30pm, at Fort Green, Fort Canning Park, River Valley Rd, Singapore 179037.
Entry prices begin from S$148 for regular tickets or S$138 per pax for groups of 5+, via Ticketmelon. Use promo code GBXCITYNOMADS10 for 10% off across all available ticket tiers!
This post is sponsored by Sunshine Nation.