The Weekly Grub: 5 Things To Eat And Drink In Singapore This Week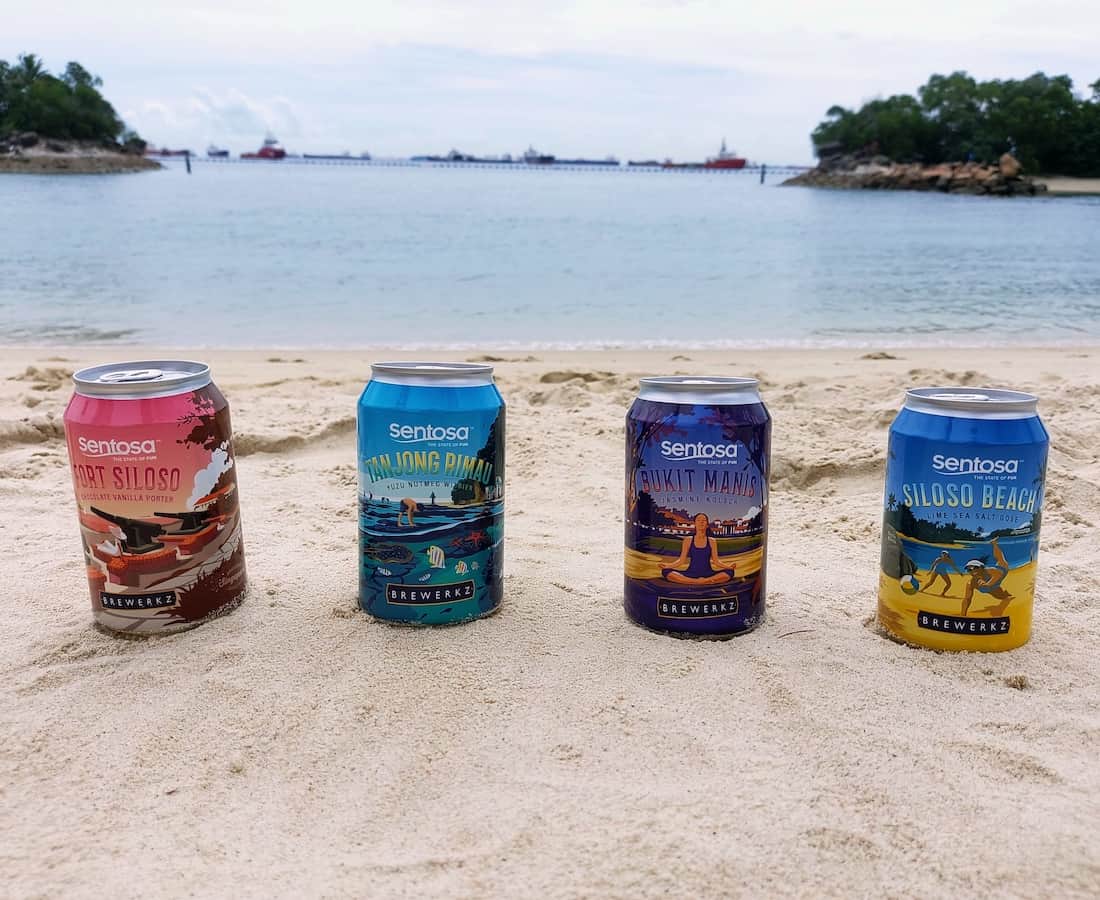 PUBLISHED December 2nd, 2020 04:00 am
This week, get comfortably buzzed for charity with Smoke & Mirrors, or treat yourself to a free flow brunch at Bayside Drinks & Eats. Grab some of Brewerkz's new Sentosa-inspired beers, or some sustainable, vegan-friendly luncheon meat, created for Asian tastes. Staying home? Get some top-quality whiskey delivered to your house monthly so you can stay in and enjoy the rainy weather.
Get Tipsy for Good with Smoke & Mirrors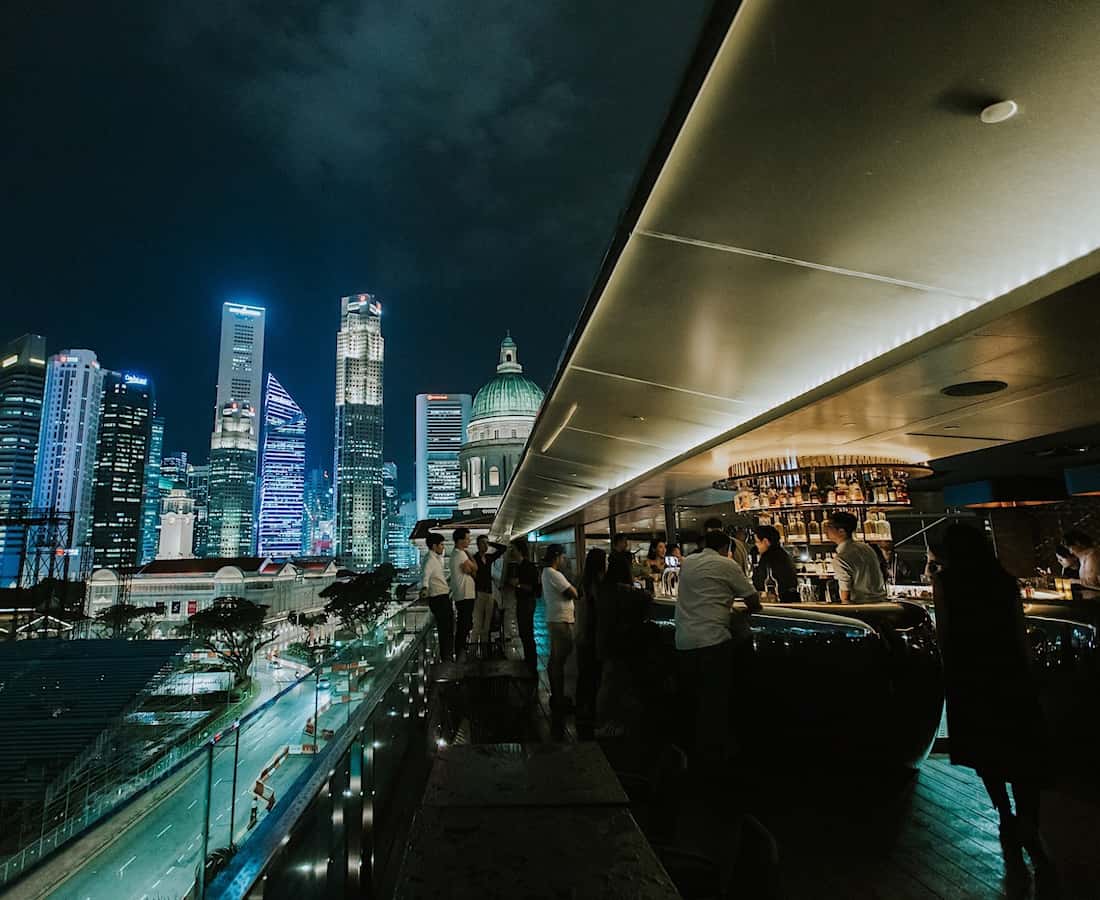 This week, Smoke & Mirrors will be hosting a charity night Drink for Good to raise dollars for The Uplift Fund, which helps the hospitality and F&B workforce that have been financially impacted by the pandemic. This fundraiser will feature a Ladies versus Gentlemen bartending showdown, with Guest of Honor bartenders from some of Singapore's leading marketing, hospitality, arts and even finance organisations. Enjoy Monkey 47 and Chivas Regal cocktails (S$38++ each) as well as snacks and bites by Tablescape and Yan such as Lobster Salad on Blinis and Chicken Rice Arancino (from S$18++). Reservations required.
Drink for Good will take place on 3 December from 8pm – 10.30pm at Smoke & Mirrors. Smoke & Mirrors is located at 1 St. Andrew's Road, #06-01 National Gallery, Singapore, 178957. Make reservations by emailing [email protected]com.sg.
Upgrade Your Saturday Brunch with Free Flow Drinks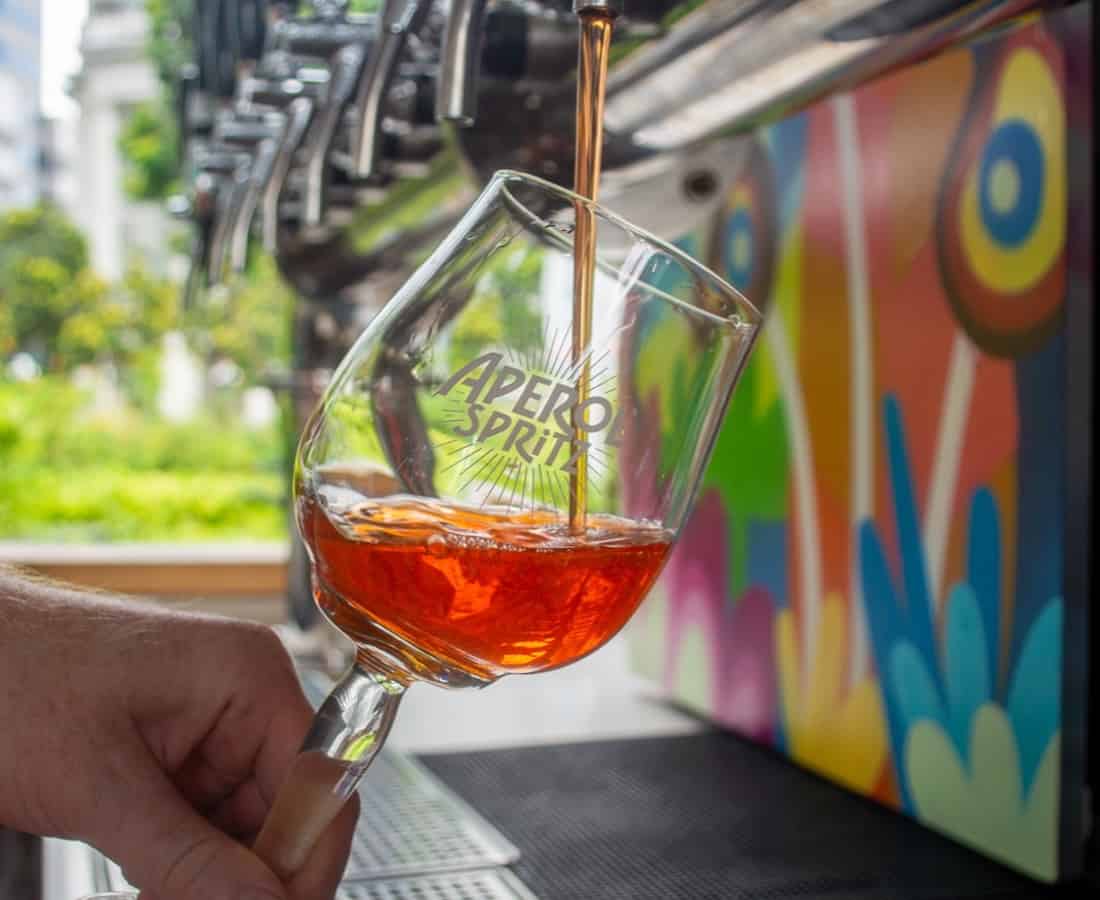 This Marina Bay al fresco drinks and dining spot has rolled out a new Saturday brunch menu. If you're feeling inclined to get tipsy, Brunch Free Flow (S$70) is right up your alley, featuring unlimited Aperol Spritzes, beer, wine, bubbles and house spirits from 1pm to 4pm. Fuel up with brunch staples like Scambled Eggs & Sausage (S$18) or Greek Yogurt with blueberries, granola and honey (S$10), as well as meatier mains such as the Lobster Roll (S$24) with buttered lobster, mayo, lemon and spices on Brioche bread while you enjoy the panoramic views and good music.
Bayside Drinks & Eats is located at 1 Fullerton Road, 01-12 One Fullerton, Singapore 049213. The brunch menu is available every Saturday.
Celebrate Sentosa with Iconic New Beers from Brewerkz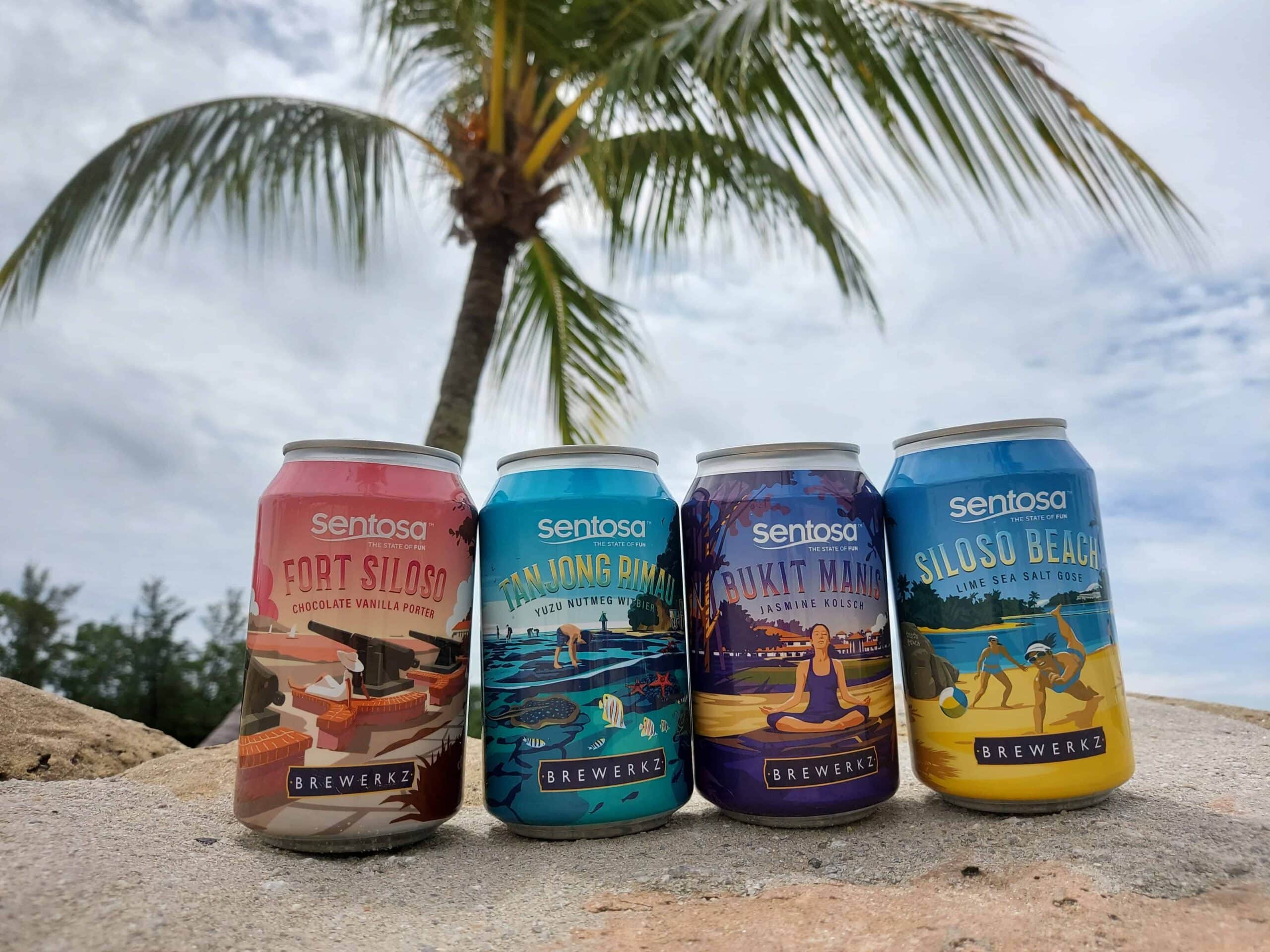 Brewerkz has collaborated with the Sentosa Development Corporation to launch the Islander Brew, a series of four beers named after the island's landmarks. Each of their flavours is inspired by an edible plant found in Sentosa – Fort Siloso (chocolate-vanilla Porter), Tanjong Rimau (yuzu nutmeg Witbier), Bukit Manis (jasmine Kolsch), and Siloso Beach (lime sea salt Gose). These beers are also carbon-neutral as part of SDC's decarbonisation plan for Sentosa and Brewerkz's aspirations to create more sustainable products. Available now at select F&B and retail outlets in Sentosa and will be available more widely online and at supermarkets from 7 December.
Learn more about the Islander Brew and where to purchase it here.
Get Unique Whiskeys Delivered To Your Door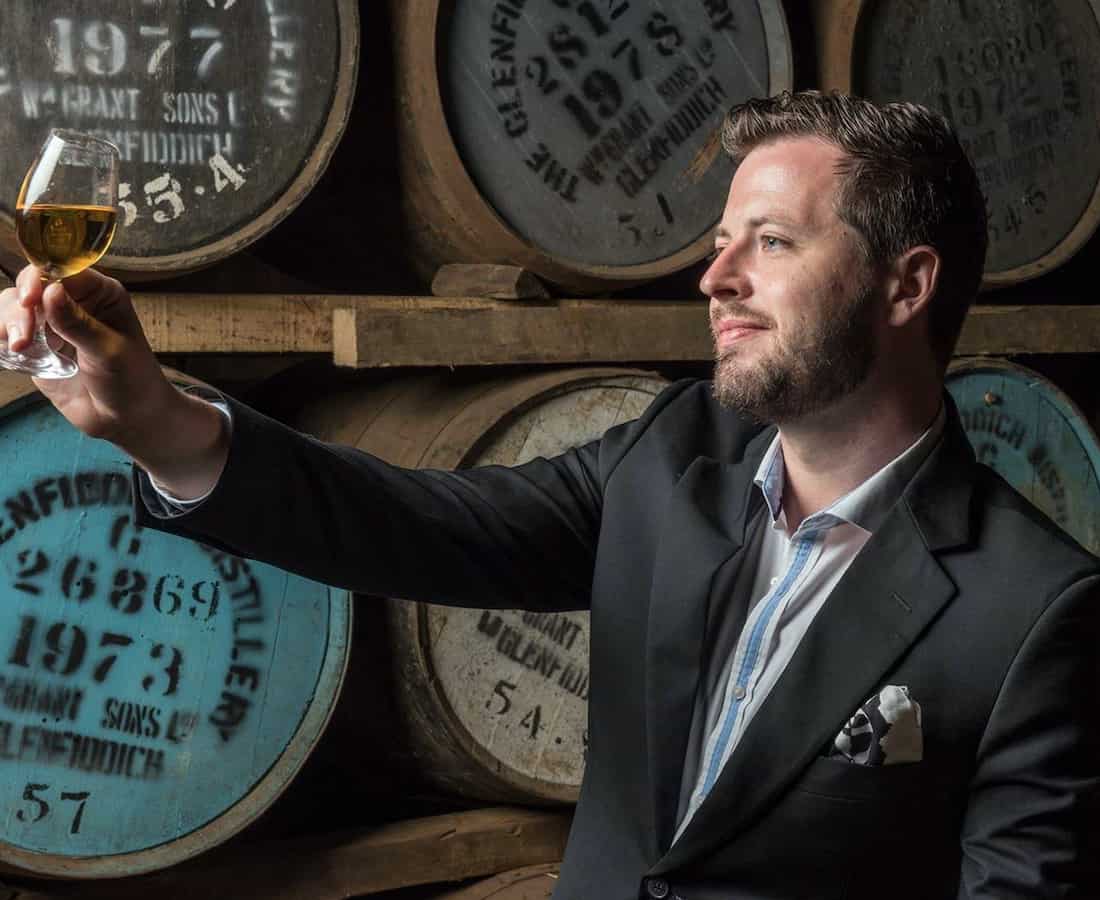 This company is here to help share the joy of whisky, without all the hassle. Heart and Spirits will send an interesting, unique bottle of whiskey to your door every month for a fixed monthly subscription. You can trust that their selection will be worth tasting – their experienced team is led by Chris Chambers, former Master of Spirits at
ATLAS
, and Matthew Fergusson-Stewart, Managing Director of SPUN spirits. Get their subscriptions at
S$222
and
S$555
per month for the
Journeyman
and
Master
packages respectively.
Learn more about Hearts and Spirits and sign up for a subscription
here
.
Stock Up On Sustainable, Vegan-Friendly Luncheon Meat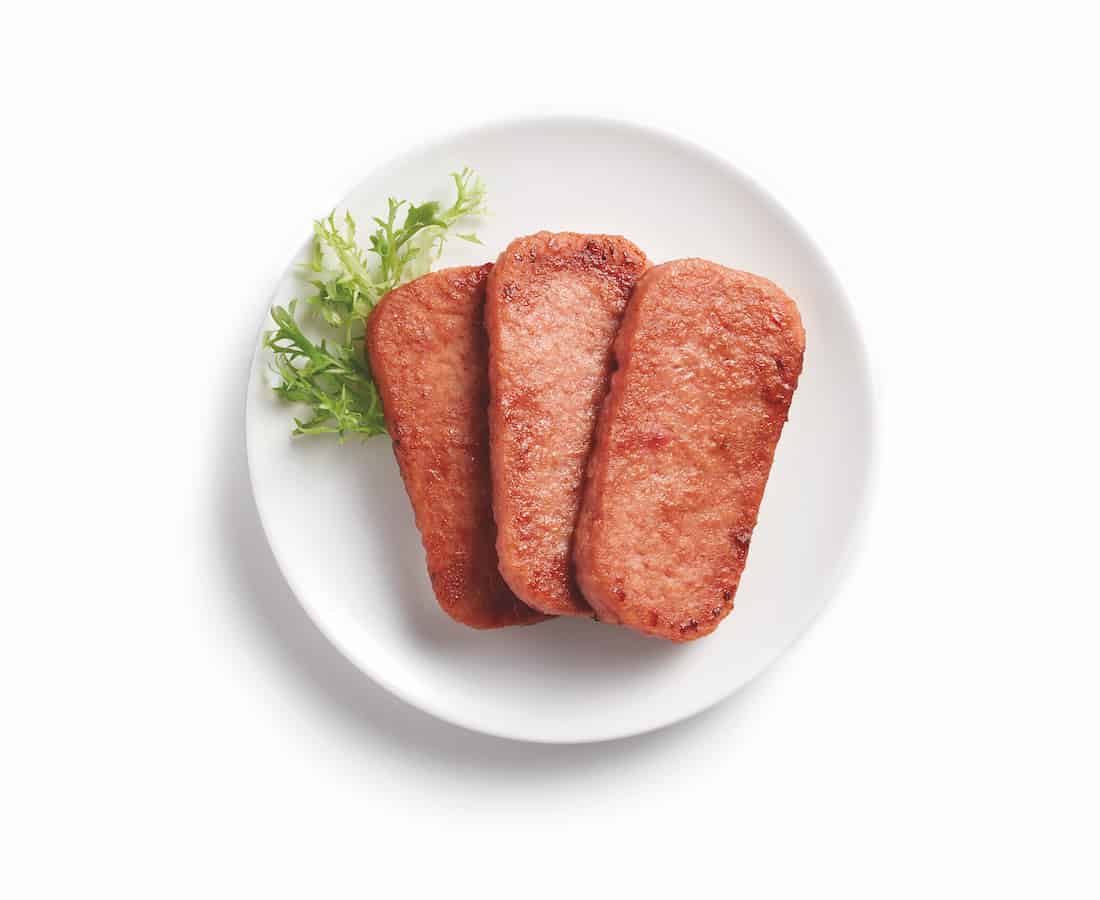 Vegans and vegetarians, heads up. We've got plant-based luncheon meat now! OmniMeat Luncheon and OmniMeat Strip will be available for S$8.80 and S$6.95 respectively in selected NTUC Fairprice supermarkets. These innovative products offer sustainable, healthy alternatives to regular luncheon meat without compromising on taste or texting. Plus, it's designed especially for Asian tastes because everybody knows we love our luncheon meat. These products are made by Green Monday Group, who will also open a plant-based concept store and cafe Green Common in January at VivoCity.
OmniMeat Luncheon and OmniMeat Strips are now available for consumers to purchase in selected NTUC FairPrice supermarkets across Singapore.