The Weekly Grub: 5 Things to Eat and Drink in Singapore this Week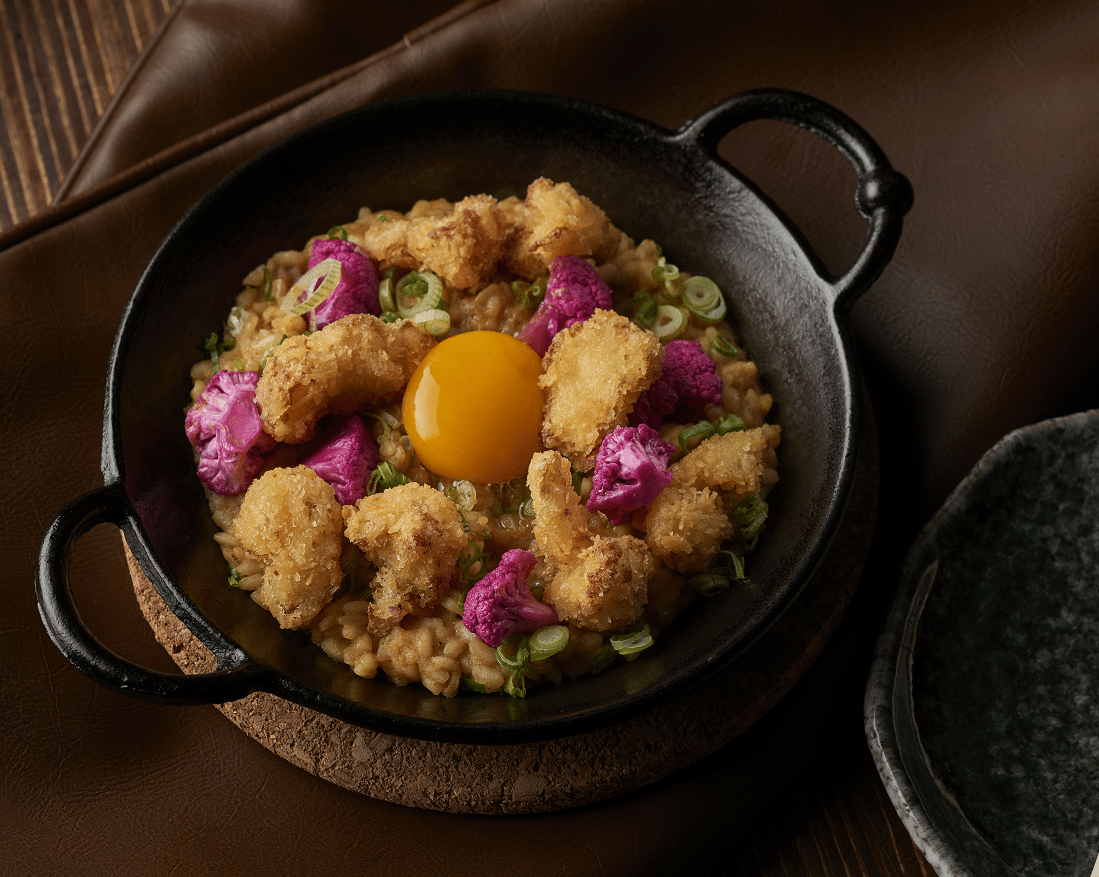 PUBLISHED January 23rd, 2019 06:00 am | UPDATED April 16th, 2019 04:52 pm
This week in food news, get your fix of greens – from reusable cutlery by Foodpanda, to more veggie alternatives at The Guild Singapore and Neon Pigeon. Once you've saved up enough calories for the week, you can then treat yo' self to a six-metre dessert showcase at the Hilton Singapore, or sink your teeth into the sinful Number Five Burger at 25 Degrees.
Foodpanda's Greener Options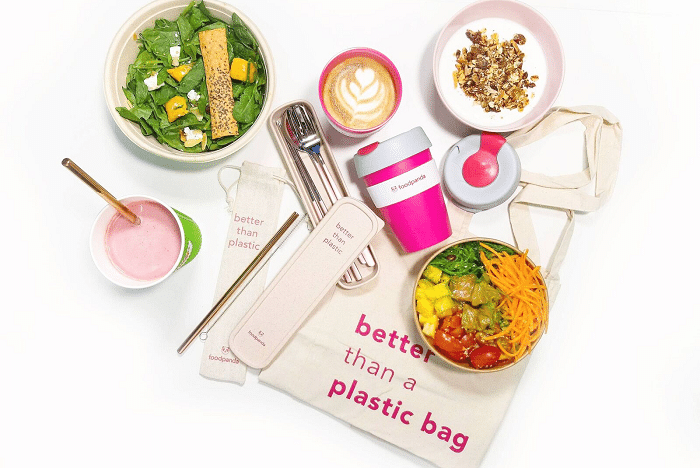 Foodpanda has given order-in food a more sustainable lifespan. For one, meat-free orders from participating restaurants on Mondays makes you eligible for free delivery using promotion code "MFMONDAYS". Taking their 'opt-in' cutlery option one step further this year is their 'Better Than Plastic' campaign. From now till the end of January, a select few restaurants will gifting customers eco-friendly utensils and the like to discourage the use of disposables. Among them, Jewel Coffee offers the KeepCup (worth $26) for a minimum spend of $25, while Boost Juice offers metal straws with their purchases. 
Find out more about FoodPanda from their website here.
The Guild Opens for Lunch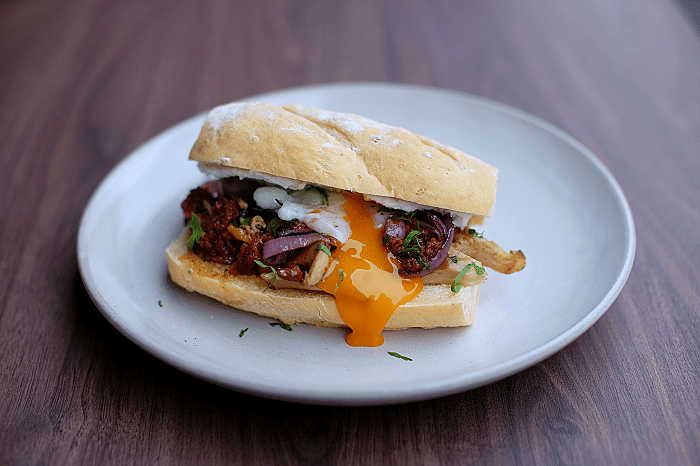 Those working in and around Chinatown and Outram Park have another reason to rejoice this week – The Guild Singapore is now open for lunch! Bringing in Early Happy Hour with $10 pints from noon to 5pm, the lunch menu has just as much kick as its dinner counterpart, including firm favourites such as their Mac n' Cheese ($20). If you've always been a fan of their salted-egg fried chicken, get your fix in the 'Ham Sub' Fried Chicken Sub ($22) on your next lunch break, served with smooth and creamy kosher dill aioli with hot sauce for some kick, sandwiched between pillowy homemade buns. Take your meatless mondays here for some Egg(plant) Sub'tion ($16), featuring eggplant made six different ways, or try the Butter Roasted Mushroom and Grilled Onion ($20). 

The Guild is located at 55 Keong Saik Rd, #01-01, Singapore 089155, p.+65 9042 3900. Open Mon-Fri 5pm – 12am, and Sat-Sun 12pm – 12am. Lunch menus are available on weekdays from 12pm – 3pm. Early Happy Hour runs on weekdays from 12pm – 5pm.
Neon Pigeon Launches New Spring Dishes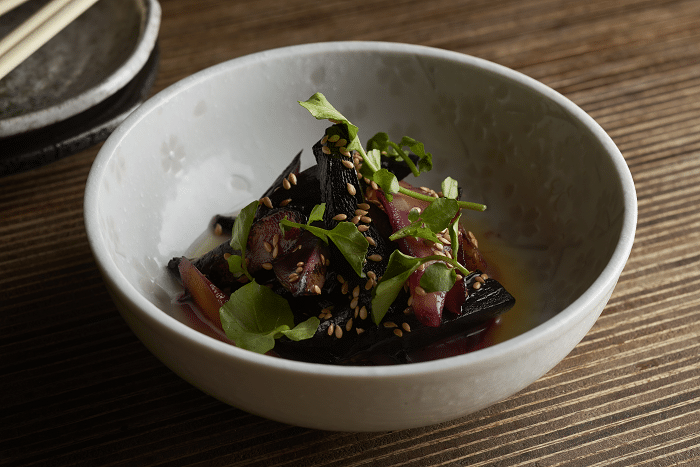 Welcome 12 new dishes created by Chef Dennis Smit at Neon Pigeon, which focuses on modernizing traditional Japanese flavours. Try the Silken Uni Custard (S$20/S$38) for a delicate, velvety custard, complemented with pops of flavour with toppings like ikura, pomelo, chives and nori flakes. Blackened Carrots (S$12/S$22),  feature caramelised carrots seasoned in mirin and sushi-su vinaigrette. With new food items also comes a new range of wines, including the Chardonnnay, Pinot Gris, Gewürztraminer blend Patrick Sullivan Baw Baw Field (2014) and Ken Wright – Williamette Valley Pinot Noir (2015).

Neon Pigeon is located at 1A Keong Saik Road, #01-03, Singapore 089109, p.+65 6222 3623. Open Mon-Sat 6pm – 12m. Closed on Sundays.
D9 Saturday High Tea Buffet at The Hilton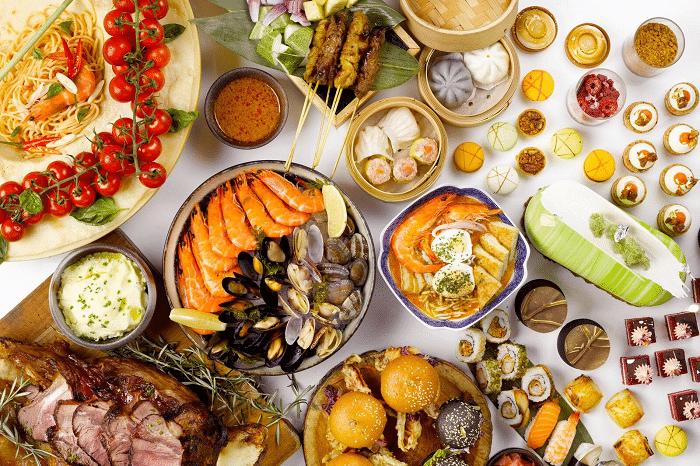 Indulge in the Hilton Singapore's new Saturday High Tea Buffet by D9 Cakery, for $49++ per person. With a huge selection of both local and international cuisine including live gourmet carvings and Parmesan cheese wheel pasta, go wild with Thai tiger prawns and New Zealand green mussels, 14-hour slow roasted Wagyu beef, and local delights such as laksa and oyster omelette. Make sure to leave room for the pièce de résistance, the six-meter dessert showcase that featuring tarts, cakes, dessert shooters, macarons and pralines, each pastry is handcrafted by Executive Pastry Chef Cindy Khoo. The buffet also includes 10 choices of free flow TWG Teas.
The D9 Saturday High Tea Buffet is located at Hilton Singapore, Lobby Level 581 Orchard Road, Singapore 238883, p.+65 6730 3392. Available Saturdays 12pm – 3pm.
Breakfast and a New Burger at 25 Degrees Singapore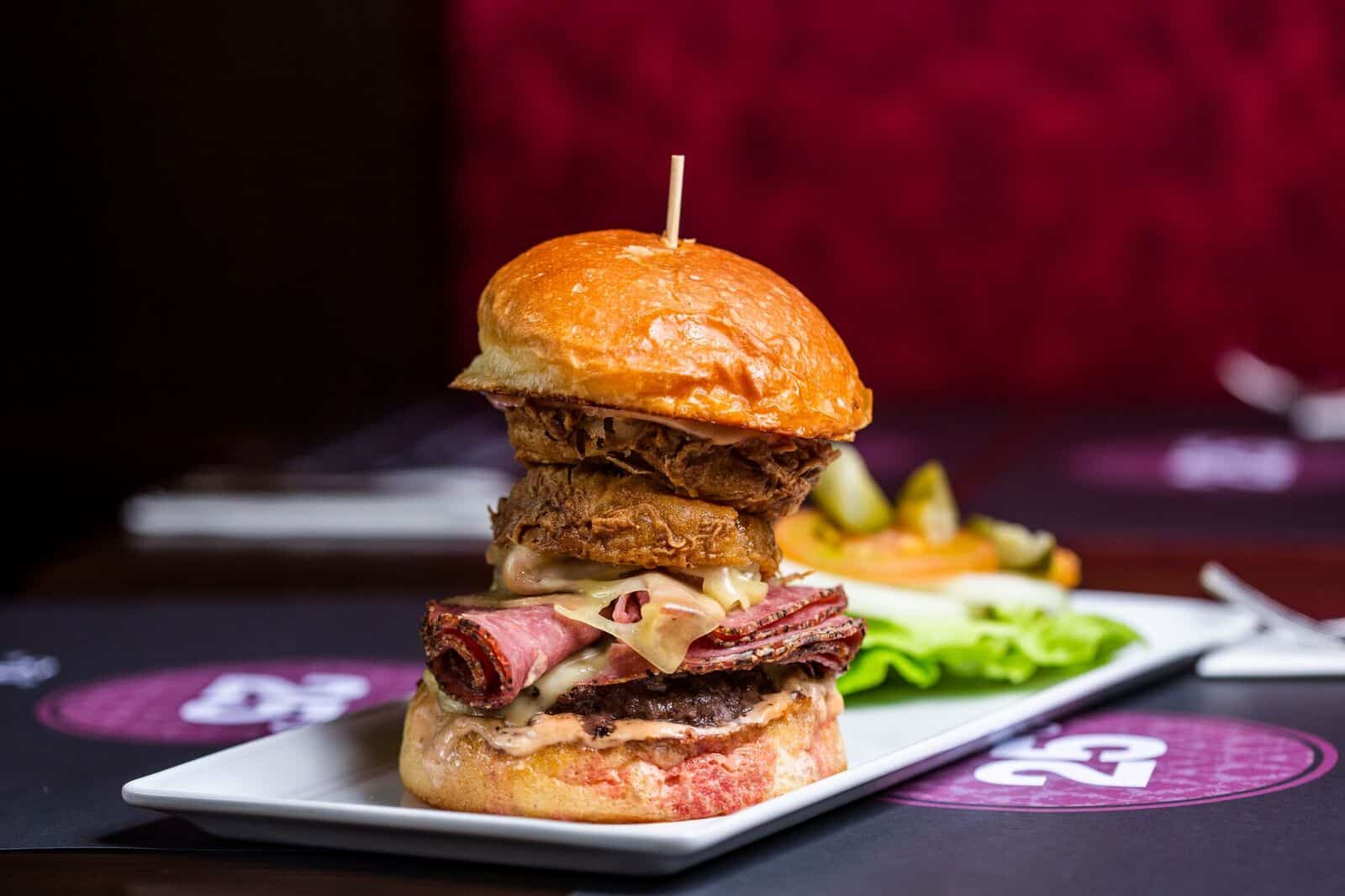 From now till 21 February 2019, 25 Degrees serves up its fifth signature burger straight from its Los Angeles kitchen to Singapore. The Number Five Burger ($18++) is a towering feat of crispy onion rings, savoury pastrami and juicy beef, with homemade thousand island sauce and melty baby swiss cheese between pillowy golden brioche. 25 Degrees is also now open for breakfast, with breakfast menu including three-egg Eggs & Scrambles ($12), waffles, pancakes and french toasts. Don't forget their set lunch every Monday through Friday with a Signature Burger of Choice and a side of fries for only S$12++!
25 Degrees is located at Hotel G Singapore, 200 Middle Road, Singapore, p.+65 6809 7990. Open Mon-Sun 11am – 3am. Breakfast is served Mon-Sat 7am – 11am, and all-day on Sundays. Bros' Night Out runs every Wednesday 7pm – 11pm. Extended happy hours run on Mondays 11am – 11pm.