The Weekly Grub: 5 Things To Eat And Drink In Singapore This Week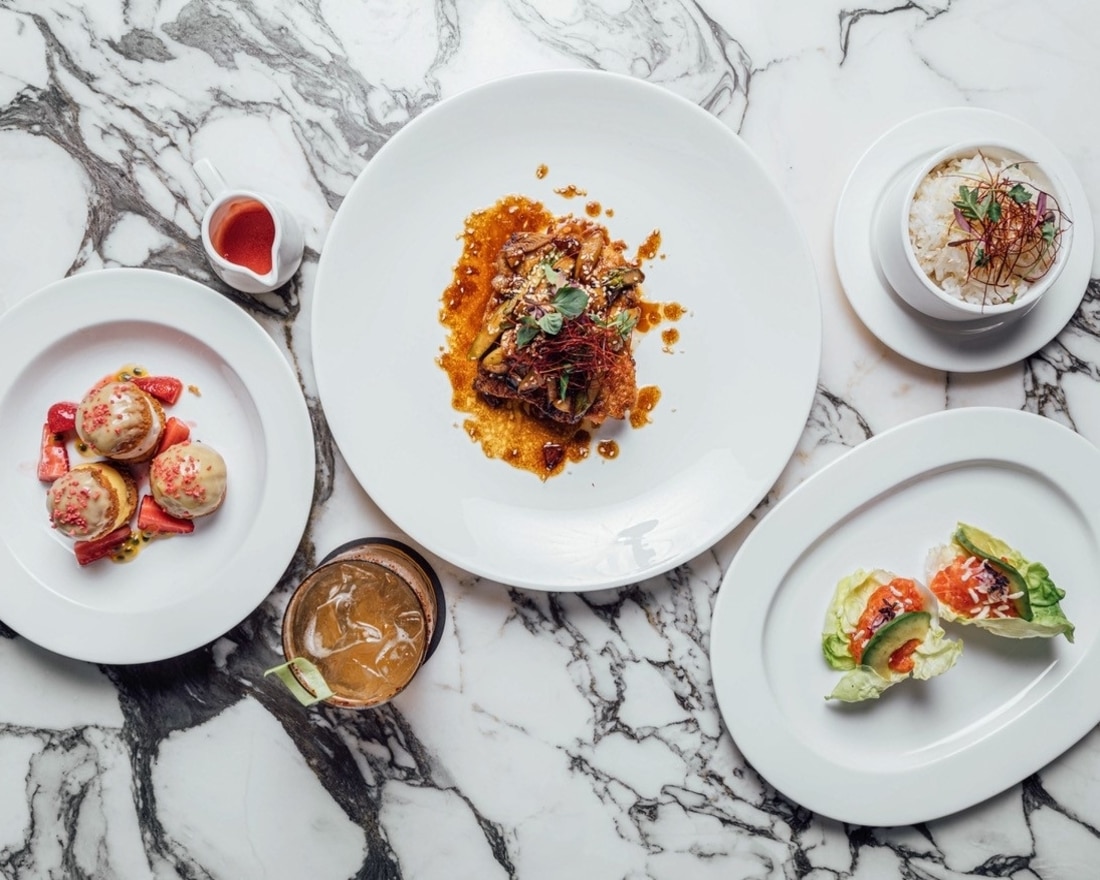 PUBLISHED October 30th, 2019 06:00 am | UPDATED November 1st, 2019 10:06 pm
There's quite an autumnal array to sink your teeth into as we head into November. From black truffle-topped steaks to European soul food, this week's food offerings are as fragrant as they are flavoursome. For the tipplers, Monkey 47's newest wood-kissed gin is worth a try, but perhaps instead of Ladies' Night, hop over to Beauty in The Pot for some ladies' hotpot exclusives instead.
The Dempsey Cookhouse and Bar Launches Fresh Fall Menus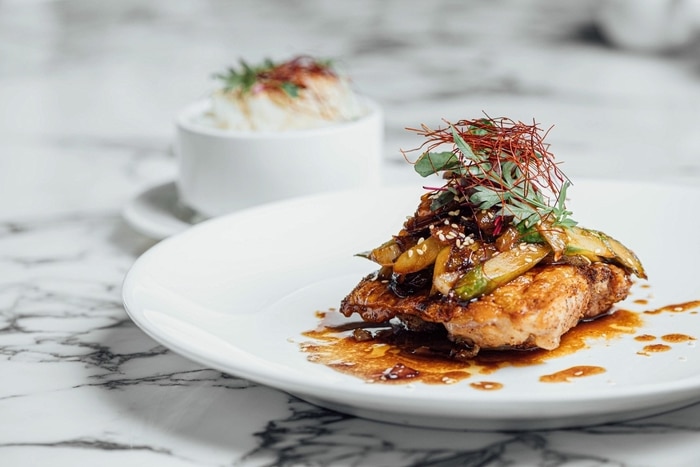 Autumn roots and figs never looked more alluring than with The Dempsey Cookhouse and Bar's fresh seasonal creations. Available in two courses (S$38++) or three courses (S$42++), the new Weekday Lunch Menu brims with hearty, herb-rich European fare, from Fresh Tagliatelle smothered in pistachio pesto to crispy Veal Milanese jazzed up with sweet potatoes and dried cranberries. Round off your fall feast with the Apple Tarte Tatin, featuring caramelised apples nestled in a buttery puff and topped with fresh cider ice-cream. Come evening, the A La Carte Dinner Menu sees earthier grub like the wood-fired Fig and Prosciutto Pizza (S$26) and the fragrant Porcini Crusted Sea Trout (S$36).

The Dempsey Cookhouse and Bar's new Weekday Lunch Menu is available from Monday to Friday between 12− 3pm, while the new A La Carte Dinner Menu is available daily from 6pm, at Block 17D Dempsey Road, Singapore 249676, p. 1800 304 5588. 
Beauty in The Pot Pampers Women with Ladies Exclusive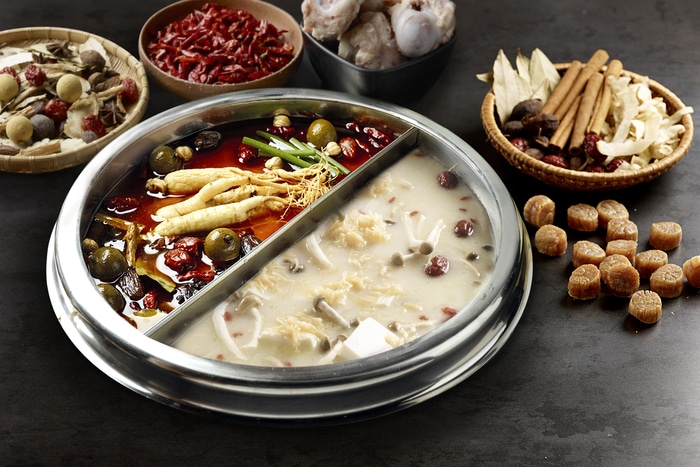 With its collagen-rich, 'beautifying' broths, Beauty in The Pot has been luring in the hotpot-loving ladies since its 2014 inception. To celebrate the launch of its sixth outlet at Westgate, this hotpot chain is running some specials for you and your gal squad:
Dine with one lady – 10% off food ingredients
Dine with two ladies – 20% off food ingredients
Dine with three ladies – 30% off food ingredients
Dine with four ladies – 40% off food ingredients
Dine with five ladies and above – 50% off food ingredients
Expect a scrumptious selection of homemade ingredients like Ebiko Prawn Paste (S$18.80) and Homemade Fish Tofu (S$2.20 per piece), simmered in robust soups like the Beauty Collagen Broth and the ginseng-packed Spicy Nourishing Broth.
Beauty in The Pot's Ladies Exclusive promotion is available from 29 October to 8 November 2019 at Westgate #03-10, 3 Gateway Drive, Singapore 608532, p. +65 6805 8188.
Monkey 47 Releases Barrel Cut Gin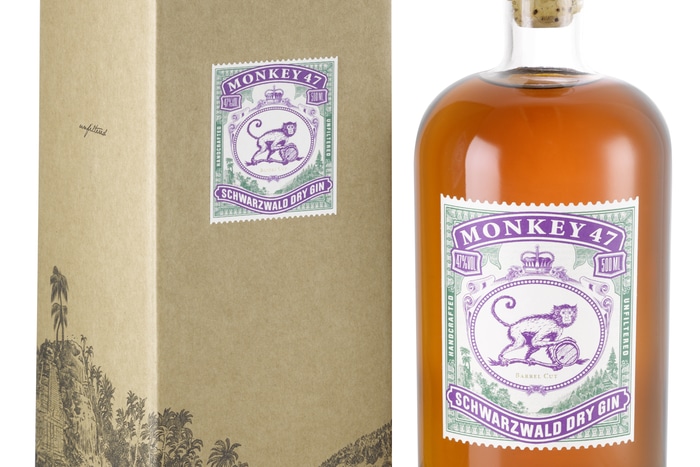 Monkey business gets serious with Monkey 47's latest edition of juniper juice. Joining the hallowed ranks of its existing Dry Gin and Sloe Gin range, the Barrel Cut Gin is aged in rare, handcrafted mulberry casks for 180 days. Thanks to the lightly toasted barrels, the gin's bright fruity body is married with subtle woodsy shades. With an elegant sweetness finishing in a delightfully dry edge, this tipple is set to please the most discerning gin-ficionado.
Monkey 47's new Barrel Cut Gin is available online and at leading bars across Singapore, at a recommended retail price of S$140. 
Morton's The Steakhouse Unveils Juicy Seasonal Menu
Dressed in fall's lushest flavours, steak gets even sexier with Morton's The Steakhouse's new seasonal menu. The stars of the show are undoubtedly its droolworthy pair of wagyu cuts − the Black Truffle & Porcini-Crusted Center-Cut Wagyu Filet (SGD $118++), sprinkled with truffle zest and slathered in roasted shallot butter, and the "Gold Label" Wagyu New York Medallion (SGD $138++), exquisitely finished au jus. For some carb-y comforts to pair, look no further than the velvety, lemon-spritzed Gnocchi with Gorgonzola Cream (SGD $18++).

Morton's The Steakhouse's new seasonal menu is available at Mandarin Oriental Singapore, Fourth Storey, 5 Raffles Avenue, Singapore 039797, p. +65 6339 3740. 
Si Chuan Dou Hua Offers Sumptuous Seafood Specials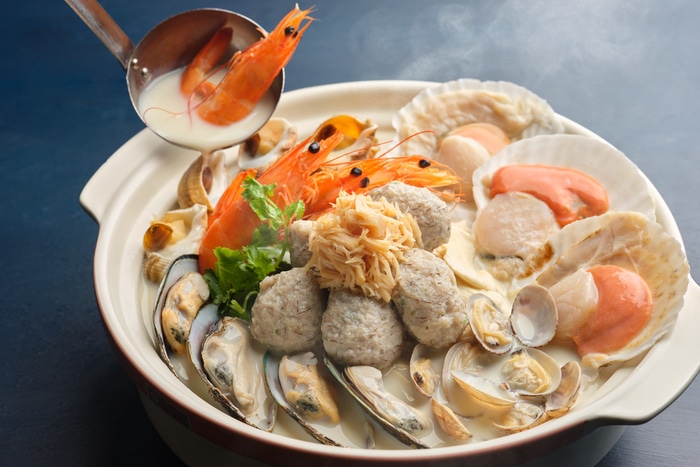 If the seafood cravings are getting you down, dive right into Si Chuan Dou Hua's latest wave of aquatic bounties. As part of its Colours of the Sea special, three outlets will be dishing up a raft of seafood gems, done up in authentic Sichuan style.
Plunge into a splendid seafood buffet at its Kitchener Road outlet (S$65 per person), with highlights like Boiled Conch served with Homemade Sauce and Flatfish in Passion Fruit Sauce. Meanwhile, over at Beach Road, there's a set menu (S$78 per person) featuring tongue-tingling offerings such as the Steamed Giant Garoupa in Sichuan Peppercorn Sauce. Don't forget its flagship at UOB Plaza for an indulgent set menu (S$98), showcasing unusual ingredients like pufferfish, hamaguri, and plum wine.

(Beach Road)

(Kitchener Road)

(UOB Plaza)
Si Chuan Dou Hua Restaurant's 'Colours of the Sea 三鲜争艳' promotions are available from 14 October 2019 to 12 January 2020, at its outlets in Beach Road, Kitchener Road, and UOB Plaza. Click here for more location info. 
Top Image: The Dempsey Cookhouse and Bar