Bar Review: The Other Roof Brings Tea Finished Spirits and Cocktails to Ann Siang Road, Singapore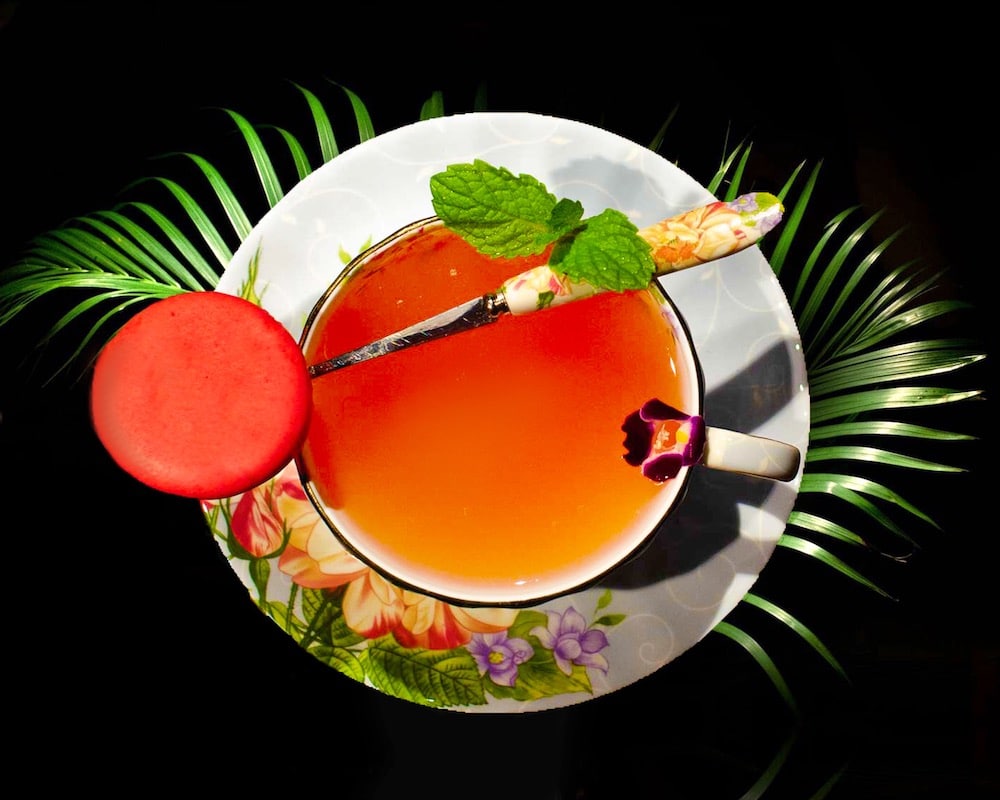 PUBLISHED December 17th, 2018 10:00 am | UPDATED May 18th, 2020 04:23 pm

It's been a long time coming, but the folks behind FOC and Orchard Road speakseasy The Other Room has finally launched their next boozy project in boutique hotel Ann Siang House (which also hosts Blue Label Pizza and new outlets like dedicated rosé bar Pandora's Garden and vinyl store White Label Records) in October in this year. We'd say it's well worth the wait, since the expansive rooftop bar offers an equally large selection of more than 300 tea finished spirits and cocktails to accompany the lovely view they have of Singapore.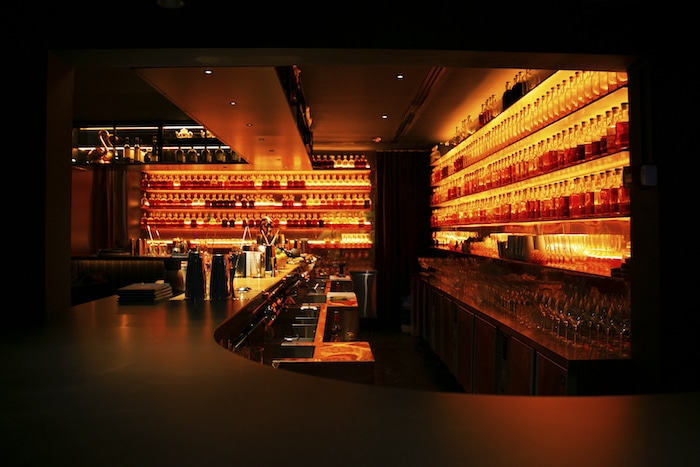 Founder Dario Knox seems to be a fan of Singapore as much as consumers here enjoy his projects. Having relocated to Singapore back in 2012 with the El Bulli team to open Catalunya at the Fullerton Pavilion, he's gone on to setting up the still thriving FOC Restaurant in 2014 and then The Other Room two years ago. Now, together with Bar Manager Macarena Rotger (who was most recently at Anti:dote in Fairmont Singapore), he's dreamed up a space where "cocktail hour meets tea time" in The Other Roof.
The great thing about The Other Roof is there's no shame in drinking just tea (ranging from $8 to $13 a serve) since some of the blends that they've worked on with their supplier are that delicious. It doesn't hurt that most of the names are a hoot – think Bohemian Raspberry, 50 Shades of Earl, Smoke in the Water.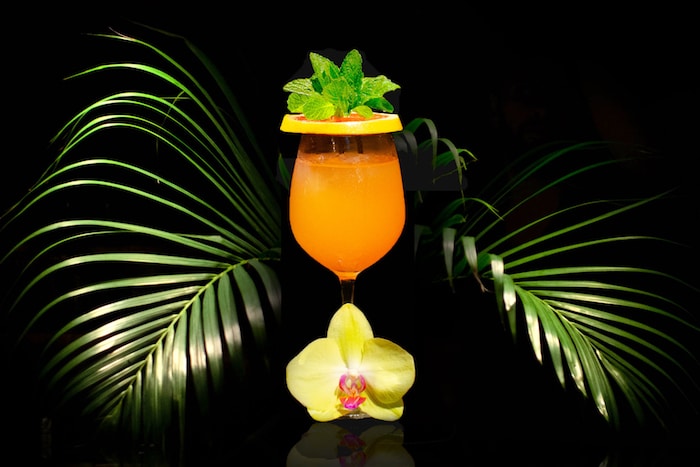 But it's not like us to pass up the booze so we started with a refreshingly zesty Monkey See Monkey Do ($24). The name comes from the Pink Fluid tea finished Monkey 47 gin. The pomegranate heart of the tea, together with sugar, lemon, soda and the complex gin results in a fruity cocktail (notes of grapefruit stood out the most here) that's way too easy to drink.
Given the heat, there was certainly a proclivity on my part towards taller and fresher beverages. Both Whole Lotta Love ($22) and The Other Mojito ($23) were light enough but provided more texture and body compared to the first drink. Made with vodka and Lillet Blanc, the former had a buttery, creamy texture that balanced out the citrus tartness and floral notes of lavender and the Golden Gai tea (a green tea blend with yuzu and pear blossoms). Featuring butter washed muchachita tea rum, the latter is a decidedly tiki take on the classic Cuban highball with addition of ingredients like passionfruit, vanilla, and chocolate.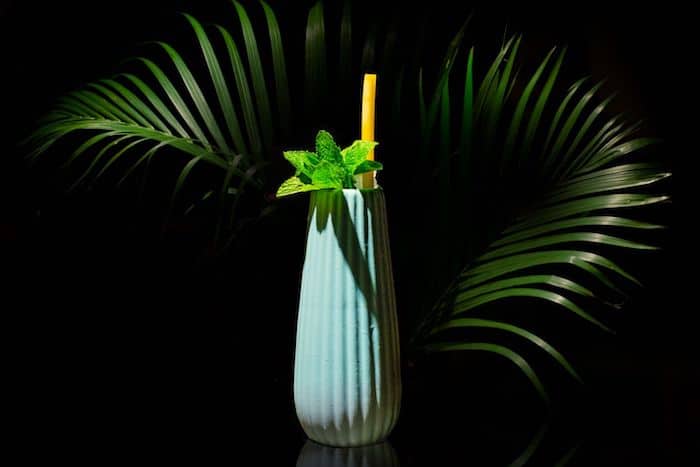 For something punchier that'll wake you up, there's the Teaspresso Martini ($22). The combination of Patron XO, cold brew, tequila, and tiramisu tea vodka makes for a fragrant, yummy tipple with great coffee flavour. The only drawback was its slightly thin body, though the preference for velvety, creamier espresso martinis might just be a personal one.
The dizzy list of tea finished spirits also offers an exponential potential for cocktails tailored to one's preference, which range between $23.50 to $25. We tried a G&T made with G'Vine (a French gin distilled from grapes and infused with vine flowers) finished with a roobos tea called Aloe from the Other Side. The tea finished spirit was harmonious to say the least; the white stone fruits and flowers of the tea complemented the citric, slightly sweet palate and grassy finish of the gin. However, the use of Schweppes tonic water wasn't enjoyable; the bubbles were too rough on such a delicately finished product.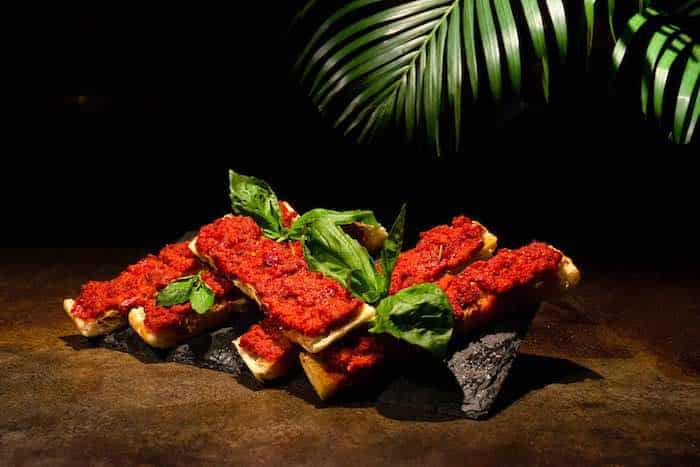 With so much to drink, you're bound to get hungry at some point. We're pleased to report that The Other Roof's selection of gourmet bar grub is primed to keep guests going. Our favourites have to be the Nduja Bruschetta ($15), where the spicy Italian sausage is served on Spanish crystal bread with a drizzle of olive oil as well as the ever classic Ham & Truffle Bikini ($23) sandwiches made with Iberico ham, mozzarella, and truffle. There are also decent options for vegetarians with the Pesto & Truffle Bikini ($19) and Zucchini Bikini ($19).
Along with the F&B community in the area, we very much welcome The Other Roof to Ann Siang, especially since it's possible to have signatures from The Other Room like the Reversed Gin & Tonic ($23) or the bittersweet and punchy Old Fashioned Way ($25) without making the trek to Orchard. The biggest issue that might ruin your experience is the inevitable heat of a rooftop bar – tall drinks diluting at a much higher rate and spirit forward drinks going warm more quickly. That said, they've only been open for two months, and we're sure that with their experience, Dario and Macarena will have things sorted out in no time.
The Other Roof is located at Rooftop, Ann Siang House, 28 Ann Siang Road, Singapore 069708, p. +65 6100 2882. Open Tue-Sat 4.30pm-12am, Sun 3pm-11pm. Closed Mon.

Top Image: Whole Lotta Love