City Nomads Radio: Maurice Simon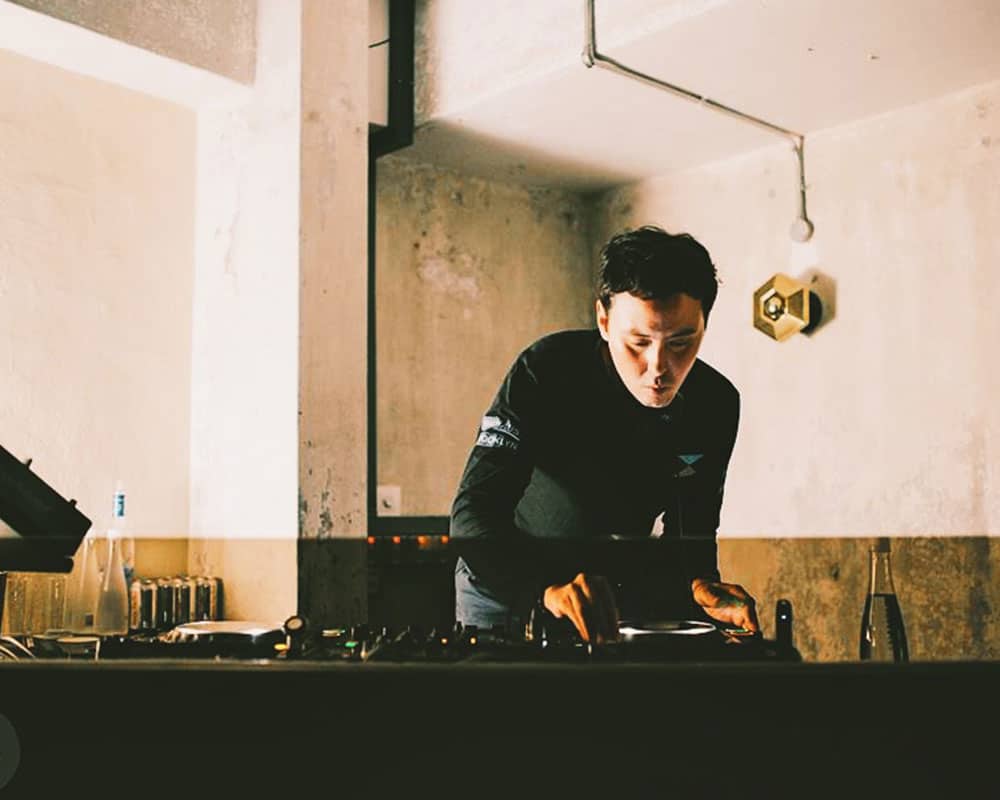 PUBLISHED January 29th, 2016 07:00 am | UPDATED May 18th, 2020 04:59 pm
A lawyer by day, DJ by night; Maurice Simon is a familiar name in the nightlife and entertainment industry in Singapore, having performed at top venues across Southeast Asia including Velvet Underground, kyō, ZoukOut, Jenja in Bali, Pisco Bar and Under 9 in Kuala Lumpur.
If you're a fan of Kilo Lounge, you've probably been to his party series, Re:fuge, which focuses on House and Techno music. Starting off with nu-jazz and broken beat genres, Maurice then ventured into the deep house and techno spectrum, inspired by time spent as a promoter for Ben Watt's iconic London-based Buzzin' Fly Records, and early releases put out by German labels Compost Records, Sonar Kollektiv and Dixon & Âme's Innervisions.
In this edition of City Nomads Radio, We speak to Maurice about his music progression, Re:fuge, and his goals for 2016.
How did you get started with DJ-ing?
I have been DJ-ing for 7 years but music has been a part of my life ever since childhood – perhaps even before I was born! My mom was a professional violinist and the story that she loves to tell people is that when she performed on stage whilst she was pregnant with me, I would kick in time with the music. As I grew up I found myself developing strong connections with a variety of different styles of music through a process of discovery. My eureka moment came when I discovered House music and was exposed to London's electronic music scene when I lived there during university. DJ-ing became my way of projecting myself and my musical influences to an audience in a fluid and dynamic way.
Who are your musical influences and how has your music progressed throughout the years?
Musical influences are very personal I've always been drawn to music that reacts with the intangibles within me and triggers a strong emotional response. Bjork, Thievery Corporation, Blur, 4Hero, Jazzanova, Jamiroquai and Quentin Harris are just some of the artists that resonated very strongly with me when I was growing up. The biggest influence to date has been Ben Watt, who I first heard DJ in 2005 at the Homelands Festival. I also worked as a promoter for his label, Buzzin' Fly, for two years.
I would describe Ben's DJ-ing style as quietly powerful – it would seamlessly marry deep, melodic House with tough edged and electro-tech beats and moody Techno. I would say that my DJ-ing style today is my interpretation of that idea – tough-edged House and Techno with a soulful core.
We know you've played at Jenja in Bali recently. What was your experience like?
The Jenja gig was one of my most memorable by far! On the Southeast Asia club circuit, Jenja has quickly become one of the leading venues and is virtually a mandatory stop for any leading international House/Techno DJ doing a regional tour. The gig happened during the SG50 National Day weekend; I played on the Friday and Mr. Has played on the Saturday, so it felt like an unofficial Singapura takeover weekend. I'm glad that the gig happened when it did, because creatively I was at a point in my development as a DJ where I finally felt ready to take on that room, where I know standards and expectations are high.
Congratulations on your party, Re:fuge! We've heard good stuff about it – tell us more. 
Thank you for the support! Re:fuge is a series of House & Techno parties with the tag-line "Replenish Yourself, Mute The Noise" that I kicked off in March 2015 at Kilo Lounge, and it's had a good run so far with nine successful parties last year. My intent behind Re:fuge was to create a strong identity through bold artwork and a carefully curated music policy with hand-picked invited guest DJs with an emphasis on home-based talent.
It's been terrific to have talented friends like CATS ON CRACK, Brendon P, Mr. Has, KFC and Kaye come on board so far to support the series, and I'm excited about presenting more Re:fuge events in 2016. The next party will be on 20th February at Cato, featuring myself and Ocean Lam of Typhoon 8 Records, Hong Kong.
What are your thoughts on the current state of the electronic music and club scene in Singapore? How do you see things developing?
2016 is going to be a crucial juncture in the development of the scene so far, and it's hard to predict where things will go. There are critical changes affecting the landscape, like the recent ceasing of late night parties at Kilo and Zouk moving from Jiak Kim Street, which are much more significant than mere physical or cosmetic shifts. In order for the eco-system to continue developing positively (particularly for non-mainstream music genres), I'd like to see a greater degree of connectivity and collaboration between club venues, promoters and DJs, so that particularly the home-based talent can all get their fair shot at creating sustainable parties which have the chance to take root and succeed with the right support.
What have you got planned for 2016?
My main goal is to continue developing myself as a DJ in the new year. At this stage of my development, I feel like I am still at the early stages of a growth trajectory with a lot more to learn. I care deeply about the local scene in Singapore equally and so I want to continue doing my part to be a contributor by pushing on with my Re:fuge parties to forge a deeper community spirit amongst club-goers and home-based DJs.
For Re:fuge, I will be broadening the emphasis to work with DJs and promoters based around the region to create opportunities for DJs to travel for regional gigs through crossover parties and resident DJ swaps. Finally, and I've been talking about this for a while now, I'd really like to start releasing original music as I've been bitten by the production bug! That seems like a lot to achieve, but I'll just do my best to get as much done as I can whilst enjoying the ride.
Tell us about the Mixtape you've put together for us.
This House & Techno mix was recorded live at home on two CDJs and a Rane MP2015 mixer. I've tried to distill into an hour the essence and flow of the style of music you would hear over 6 or 7 hours during one of my Re:fuge parties. The mix features tracks that I've been playing often in my sets over the past few months, including music by Mark Henning, Marvin & Guy, Dubspeeka, Seth Troxler and The Knife. I hope you enjoy the music, and thank you for the opportunity!
Listen to his specially curated mix for City Nomads here.
–
Follow Maurice Simon on Facebook and Soundcloud.