Restaurant Review: Chef Ton's Baan Is A Cosy Spot For Thai Family Recipes, Bangkok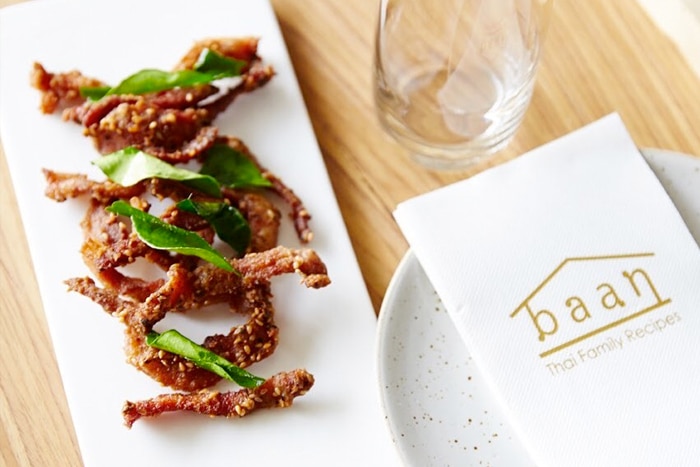 PUBLISHED April 29th, 2020 06:00 am | UPDATED May 18th, 2020 07:10 pm
**During the Covid-19 shutdown, Baan is operating with a delivery menu available via Line ID @baanbkk.
Bangkok is the kind of city where you can find over 10 different interpretations of one dish on a single street. After all, it's a food-obsessed place where eating is a big part of the culture, so you'd expect every family to have their own set of recipes. To call a place Baan — the Thai word for "home" — then sounds like an obvious choice for many, as this two floor restaurant near Lumphini has done.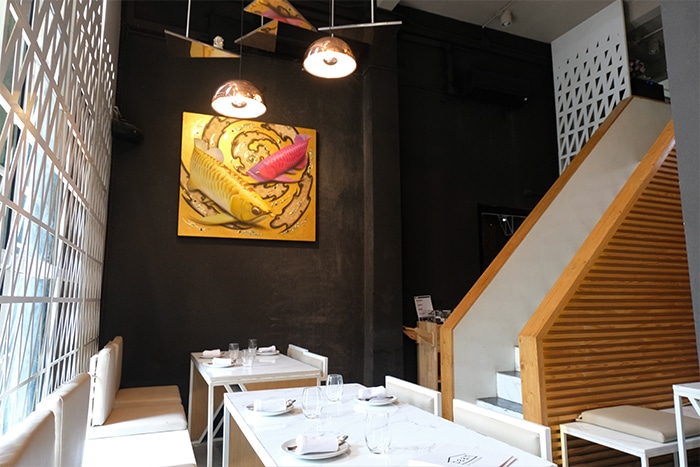 This Baan, not to be confused with Baan Phadthai on Charoen Krung Road or Baan Somtum in Sathon, is part of Chef Ton (Thitid Tassanakajohn)'s growing repertoire of restaurants, which includes Le Du (No. 8 on the Asia's 50 Best Restaurants 2020 list) and most recently Mayrai Padthai — a venture that explores pad Thai and natural wine in an intimate neon-lit setting.
While Le Du is pretty high end, Baan does not place a lot of emphasis on frills, preferring to focus on family recipes the chef has grown up with. This makes it a great place for finding authentic Thai recipes in a modern setting — though be prepared to pay a fair bit more than what you'd get on the streets.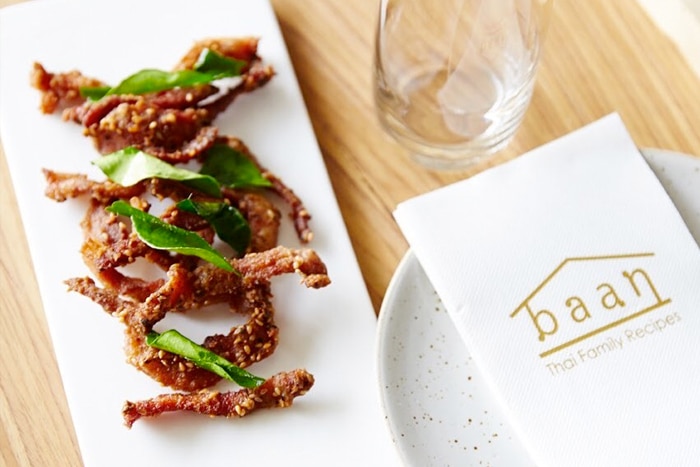 There are six pages of classic Thai dishes, and at the front, there's a page that details where the restaurant sources its ingredients from. It's mostly local — beef from a small Islamic farming community in Pak Chong, rice from an organic farm in Si Sa Ket, and seafood from sustainable fishermen in Prachuap Khiri Khan — which is relatively unusual in upscale restaurants in Bangkok.
Lunch at Baan offers a quieter and more casual dining experience. If you like papaya salad, you must try the Somtum Pu (THB150) here, where the papaya is given a funky kick with fermented crab. It's very spicy, but it's the kind of danger we like to toy with. Pair this with some Moo Dad Deaw (THB250) — fantastically-seasoned sun-dried pork that's then deep fried to a flavourful golden brown. It's like jerky, but not as hard and chewy.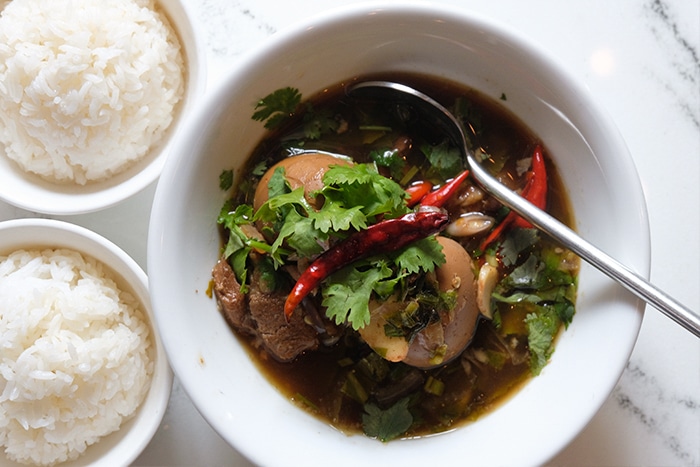 One of the signatures is their take on Pad Ka Prao Neau (THB350), which you probably recognise as something you can eat anywhere in Thailand. Here, they mince up 30-day dry aged local beef and stir-fry it with holy basil and a perfect ratio of garlic and crushed bird's eye chilli. The balance is excellent, but eat this with steamed rice as it leans towards the salty side.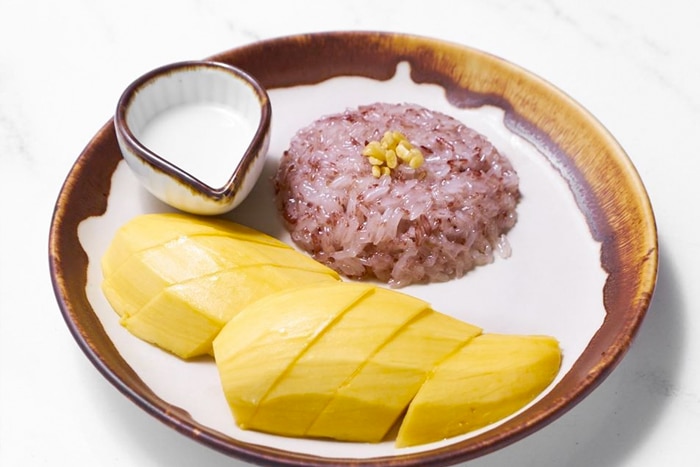 Earlier on, the staff was hyping up the Kai Pa Low Tom Sap (THB280), and it really is all that it's cracked up to be. Hard-boiled eggs and tender pork belly are simmered low and slow in a sweet-salty five-spice broth with all the zestiness of a good tom sap. The pork belly is a melty dream with subtle cinnamon and star anise flavours. We could have drank the bowl clean, but we had to leave space for the classic Coconut Mango Sticky Rice (THB290), because it's mango season after all. The one here uses a mix of red rice and glutinous rice so you get a bit of crunch in each bite — don't be afraid to ladle on the coconut cream!
Baan Thai Family Recipes is located at 139/5, Wireless Rd, Lumphini, Pathumwan, Bangkok 10330 Thailand, p. +66 2 655 8995. Open Wed-Mon 11.30am – 2.30pm, 5.30pm – 10.30pm. Closed Tue.