Restaurant Review: Lumo Bar and Restaurant Lights Up Your Inner Child With Playful Cocktails and Scrumptious Eats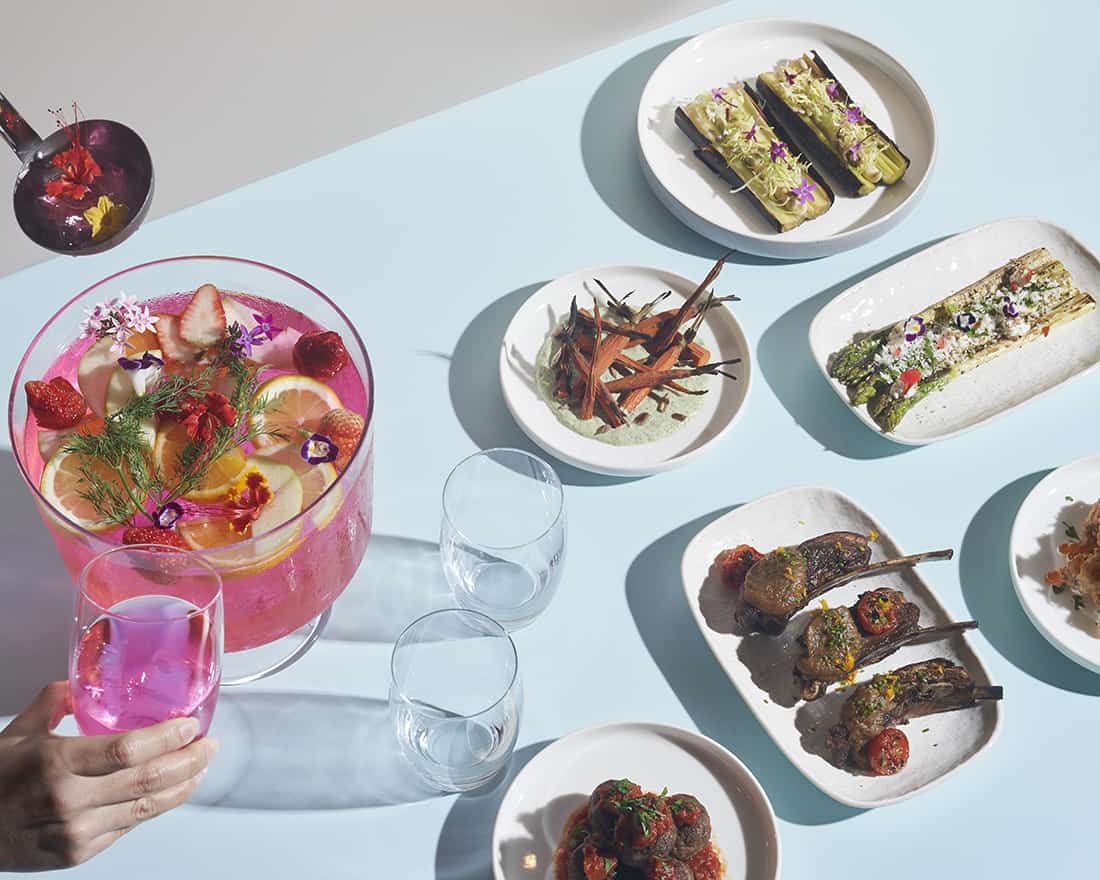 PUBLISHED April 15th, 2020 05:00 am | UPDATED May 18th, 2020 04:46 pm
Lumo means light in Esperanto, a language constructed for all people to communicate freely, regardless of who they are and where they come from. And light, forms the core principle of the newest gastro-bar that would have lit up Boat Quay if Covid-19 didn't happen. An open Scandinavian theme unifies the interior of the 70-seater bar and restaurant, setting an atmosphere of total ease and comfort, whether you sit at the bar or at the cosy dining area.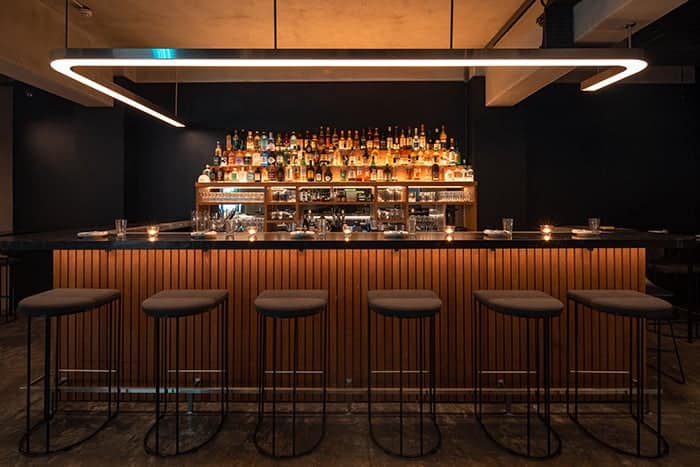 The front sees Head Bartender Josiah Chee and his team work their magic in bringing their unique cocktail menu to life. Consisting of seven categories corresponding to the seven prismatic colours of light, the launch menu revolves around the concept of a daily staple: Breakfast. Even if you tend to skip the first meal of the day, you won't be the least bit tempted to do that here. Each category is based on a study of different breakfast elements – Brew, Milk, Fruit, ABC, Impossible Salad, Toast and Treat – that are arranged conveniently from low to high ABV.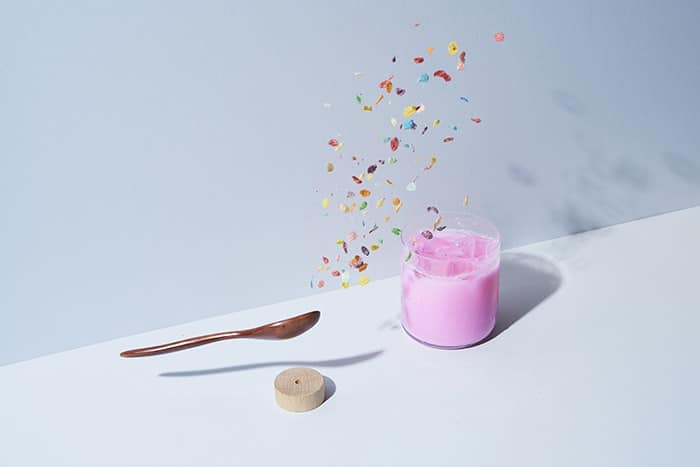 Our boozy breakfast kicked off with a refreshing yet creamy Salt Honey Fizz (S$20++). This vegan take on the Ramoz Gin Fizz uses vodka, burnt honey, sherry, shadow citrus (a mix of citric acid, sugar and cream of tartar with distilled water), and soda. Egg white is substituted by foamee, concocted from a secret blend of plant extracts, to give the drink its signature frothy cap. Another drink bound to wake the inner child in you is Bamm-Bamm (S$20++), named after a fictional character in The Flintstones. A grown up's version of a bowl of fruity pebbles, Bamm Bamm incorporates bubble gum cordial, Genever Gin and Empirical spirits, which together help to highlight the malty, candy-like flavour of this sweet treat.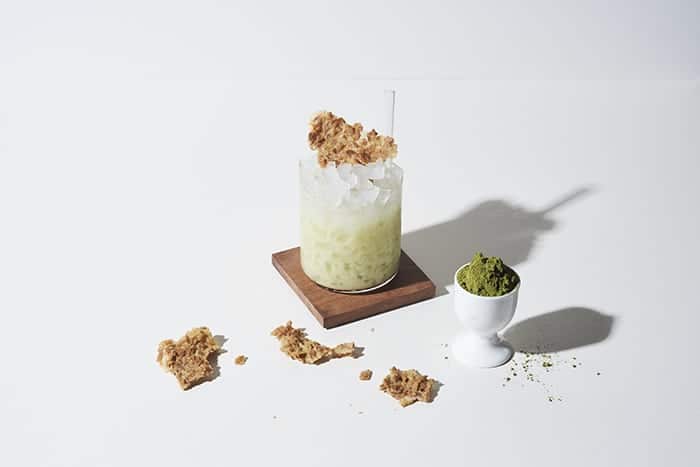 For something that packs more oomph, try the most spirit-forward drink in the menu: Patty Royale, made from an Impossible patty – we're not kidding. The making of this one-of-a-kind savoury cocktail involves blending seared Impossible meat patties with Vodka and running through a final fat wash to obtain a flavour-packed meat distillate. Shake that up with dry gin, tomato vermouth, shisho bitters and you get this cross between a Vesper and a Dirty Martini that's akin to taking a big bite out of a juicy burger.
Want to lay off the alcohol? Opt for any of their tantalising non-alcoholic drinks like the lip-smackingly good Strawberry Breakfast (S$10++) or plant-based milk cold brew Dairy-Free Coconut Cold (S$10++).
With a well-thought out drinks menu, the grub had to up its game to keep up. And it's safe to say, it did. The culinary prowess of Head Chef Martin Wong and his team shines strongly through the modern European menu based on a combination of wood-fire cooking and cutting-edge technology to achieve the complexity of flavours and textures.
The Aged Chicken Mid-Wings Aigre Doux (S$17++) is one such elevated bar snack. Brined and then dry-aged for three days, the wings are smoked with applewood on the grill and finished off with a bittersweet housemade BBQ sauce glaze. The result? Sweet and tangy wings that were the perfect accompaniment to the libations. Also worth trying are the tempura style Tomatillos & Momotaro Tomatoes (S$16++) served with whipped spiced buttermilk and a flame-kissed Burnt Leek (S$14++), slathered with luscious anchovy butter with a topping of sunflower seeds.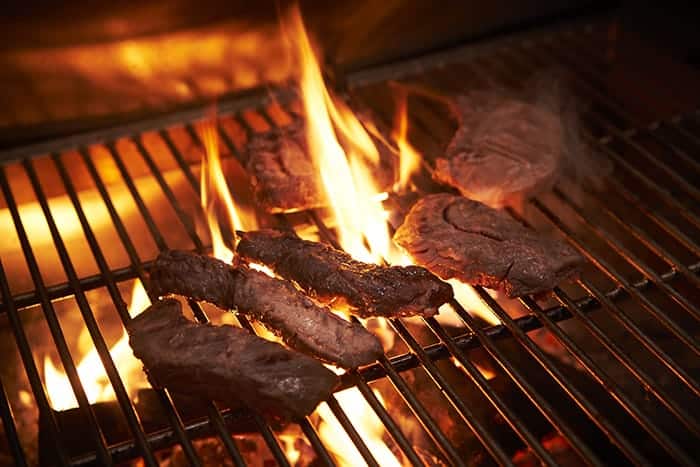 Indulgent large plates followed the toothsome snacks, like the smoky, fall-off-the-bone-tender  Sakura Pork Chop (S$34++). A mixed breed between Japanese Kurobuta and Duroc from the US, the chop is sous vide for an entire day at 50-degree Celsius to break down the fats, before going on flame-kissed grill. Served with whiskey-soaked black and golden raisins, this dish was a party of flavours in our mouths.
Another highlight is the Red Snapper (S$25++) – a generous portion of pan-seared then baked snapper served atop a bed of silky grilled aubergine and garnished with avruga caviar. The star here, however, is the clear tomato water around the delicate fish. Momotaro tomatoes were blended, strained and clarified further to achieve a clear liquid that surprisingly hasn't lost an ounce of its tangy flavour.
All things good must come to an end and we rounded off the meal on a sweet note with a Classic Apple Pie (S$16++) accompanied by vanilla gelato and plump rum raisins. Don't be fooled though; Lumo's delectable reimagination involves a deep-fried puff pastry pocket filled with an aged apple mixture, and finished off with a generous dusting of cinnamon sugar – a bit like an oversized churro. Ain't life grand?
Lumo is located at 50 South Bridge Rd, #01-00, Singapore 058682. Delivery and takeaway hours are 12pm–9.30pm (last order 8.30pm) daily. Place your orders at p.+65 8921 3818 via Whatsapp. Minimum order of S$50, delivery is free for orders above S$80. Check out their menu here.