The Weekly Grub: 5 Things To Eat and Drink In Singapore This Week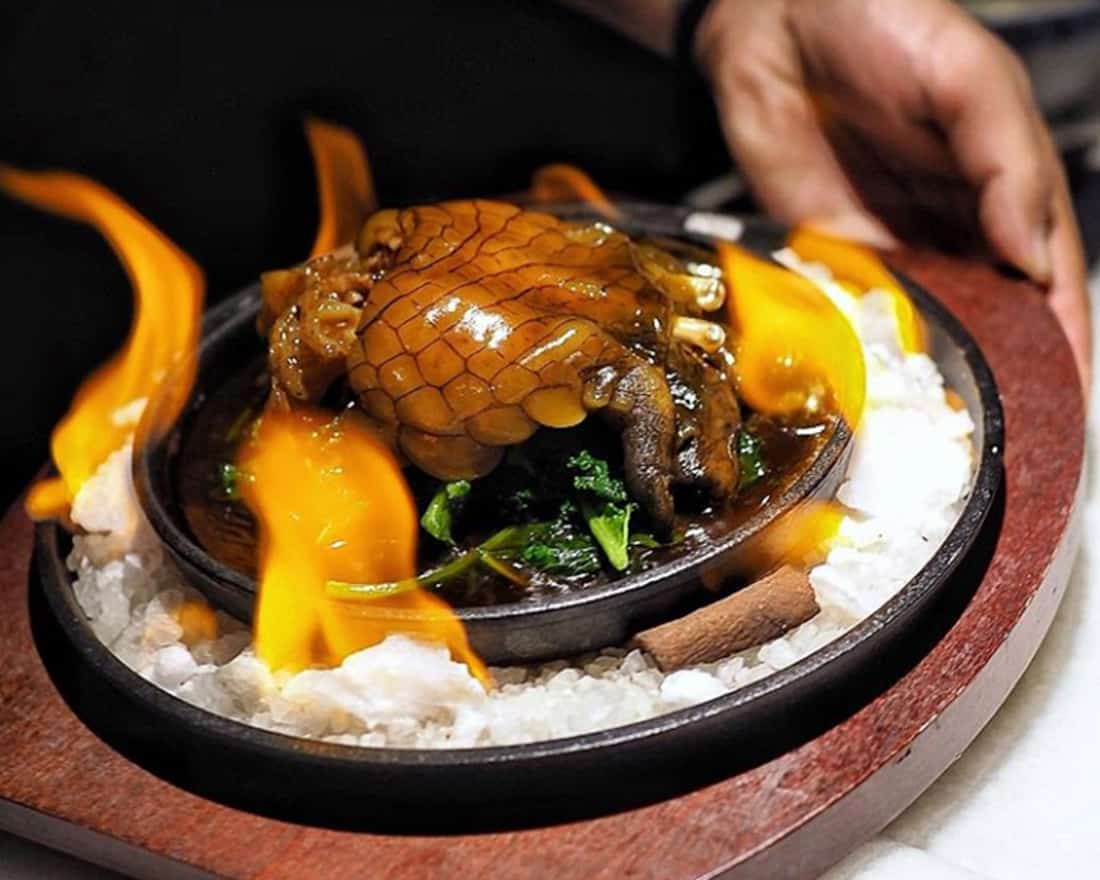 PUBLISHED May 6th, 2020 05:00 am
As the government eases certain circuit breaker measures, slowly but surely, it's nice to feel hopeful again. Before you know it, we might soon be able to dine in at our favourite restaurants! Till then, takeaways and deliveries are our saving grace, so The Weekly Grub is making a return with curations of takeaway deals that are easily accessible on Chope.
This week, treat your tastebuds to a global tour of flavours with both Asian and Western offerings. Jet to Italy with Extra Virgin Pizza's oven-crisped pizzas or swing by Blue Jasmine for a taste of Thailand. Take a detour from typical Chinese dishes with The Dragon Chamber's unconventional creations. Need some sugar? Get your dose of bubble tea and baked delights from Lalune.
1-for-1 Six-Course Empurau Lobster Feast by Wan He Lou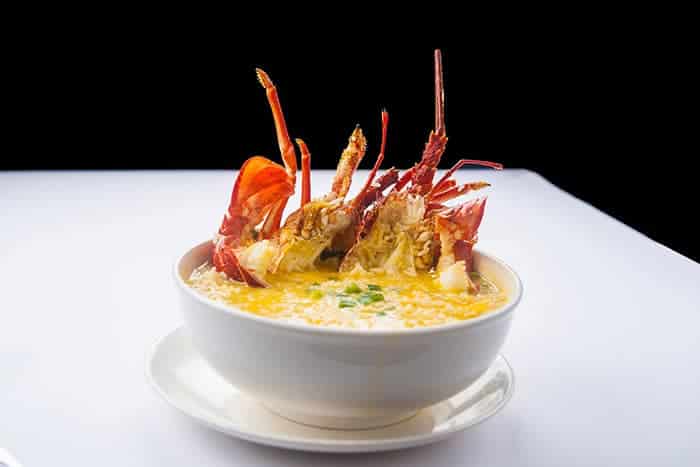 Experience double the goodness of award-winning Chef Lau's mouth-watering Chinese delicacies with Wan He Lou's six-course Empurau Lobster feast (S$147.66). Whet your appetite with starters such as Seafood Gyoza and Cold Abalone before diving into their Steamed Wild Caught Empurau Fish. The seafood extravaganza doesn't stop there – the decadent Hokkaido Scallop with Truffle Sauce will delight your tastebuds with a burst of flavours that can only be topped by their umami-rich Signature Lobster Porridge. Finish off with a melt-in-your-mouth Thai Coconut Pudding.
Wan He Lou is located at 65 Maude Rd, Singapore 208347, p.+65 6294 8057. Open from 11am–2.30pm, 5pm–10.30pm daily. This deal is valid till 1 June 2020.
Bento Box & Drink Set by The Dragon Chamber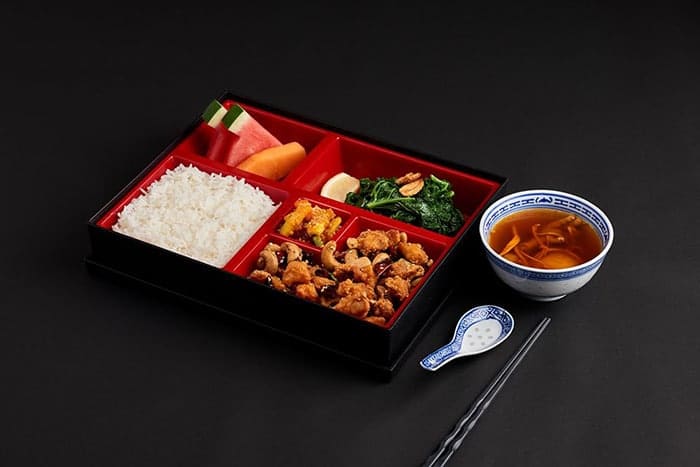 In for a culinary adventure? Tuck into The Dragon Chamber's wild creations with their Bento Box and Drink Set (S$15). Known for its unconventional take on well-loved Chinese-American flavours and age-old Chinese dishes, this speakeasy restaurant will be boxing up unique dishes like Firecracker Chicken, General Tso's Chicken, Mushu Pork and Mushroom Chop Suey along with wok-fried kale, nourishing herbal chicken soup and fresh fruits for you to enjoy at home.
The Dragon Chamber is located at 2 Circular Rd, Singapore 049358, p.+65 6805 8181. Open from 12pm–2.30pm, 6pm–12am daily. This deal is valid for 60 days from time of purchase.
Mains by Extra Virgin Pizza (Asia Square)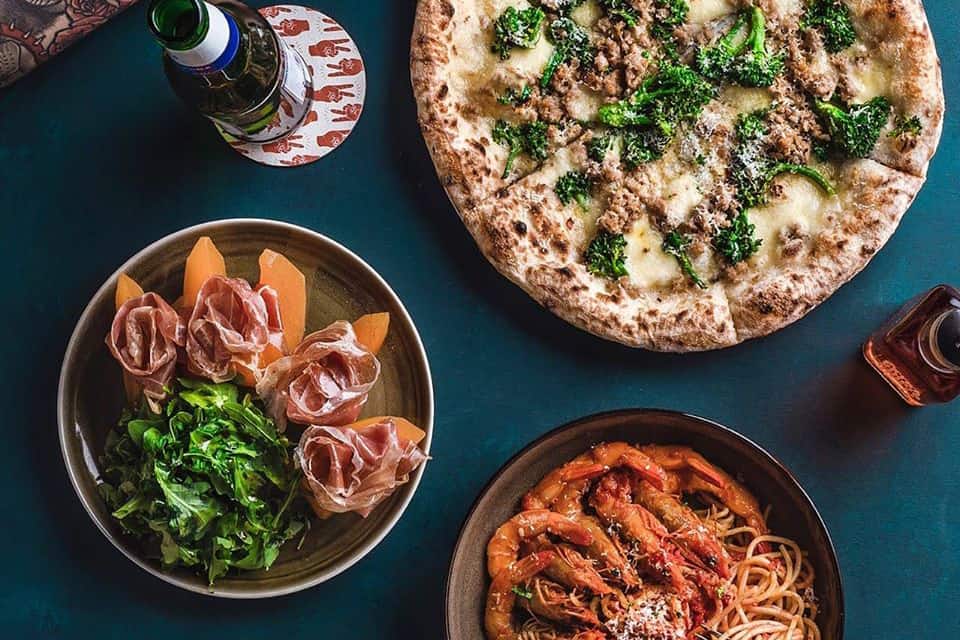 Get whisked away to Italy with Extra Virgin Pizza's flavoursome pasta and handmade to order wood-fired Neapolitan pizzas. Sink your teeth into a variety of airy, cheese-crusted pies, from the chicken and pineapple loaded tropical Havanas Ananas (S$28) to the veggie lovers' Pistachio & Pumpkin (S$24) topped with pistachio pesto, pumpkin, baby arugula and not forgetting, plenty of cheese. Still hungry? Fret not, the 1-for-1 offer also extends to their scrumptious pastas like the Spicy Prawn Pasta (S$26) and truffle-infused Mac & Cheese (S$21).
Extra Virgin Pizza is located at 8, #01-04 Marina View, Asia Square Tower 1, 018960, p.+65 8299 4219. Open from 11am–9pm daily. This deal is valid for 90 days from time of purchase.
2-Course Bento Set by Blue Jasmine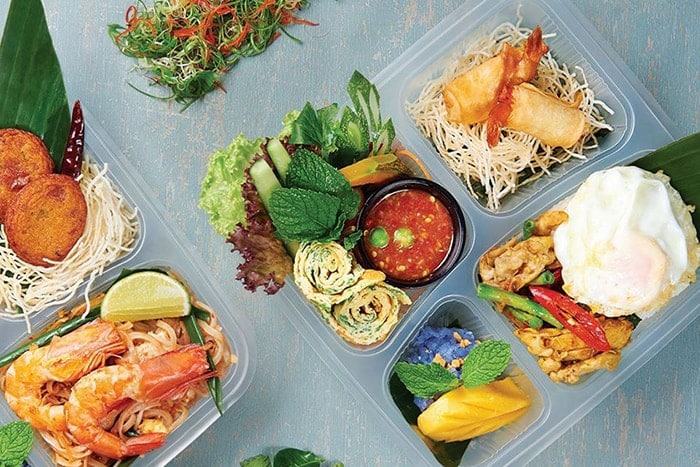 Get your fix of Thai food with Blue Jasmine's halal-friendly two-course bento sets. Choose from seven yummy options including the tangy Pad Thai Set (S$15), fragrant Lemongrass Fish Set (S$15) and vegan Heura Red Curry Set (S$18). No Thai meal is complete without a serving of the classic Mango Sticky Rice – Blue Jasmine's version is elevated with a vibrant blue butterfly-pea flower rice.
Blue Jasmine is located at 10 Farrer Park Station Road Level 5 Park Hotel, Farrer Park, 217564, p.+65 6824 8851. Open from 11.30am–10pm daily. This deal is valid until 1 June 2020.
3 Croissants Set or 1-for-1 Bubble Tea by Lalune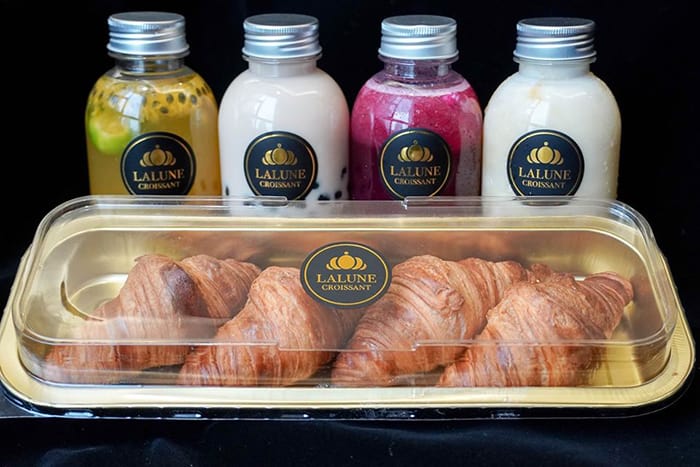 Bummed about your favourite bubble tea outlets' closure? Not to fret as homegrown bakery Lalune is still dishing out the ever-popular beverage in adorable to-go bottles. Go fruity with options like Mango Petals and Peach Milk Tea or stick to the classics with a robust Oolong Milk Tea. What's more, you can also mix and match flavours like custard, chocolate and cherry danish for a Set of Three Croissants (S$7.80, U.P. S$11.70) that will go make for a perfect afternoon snack with beverage of your choice.
Lalune is located at 313 Orchard Rd, #B3 – 48A, Singapore 238895, p.+65 9833 5112.  Open Mon-Fri 10am–6pm, Sat-Sun 11am–7pm. This deal is valid for 90 days from time of purchase.
Top Image: The Dragon Chamber