Theatre Review: The Curious Case of the Missing Peranakan Treasure, A Virtual Mystery That Oozes Old-World Charm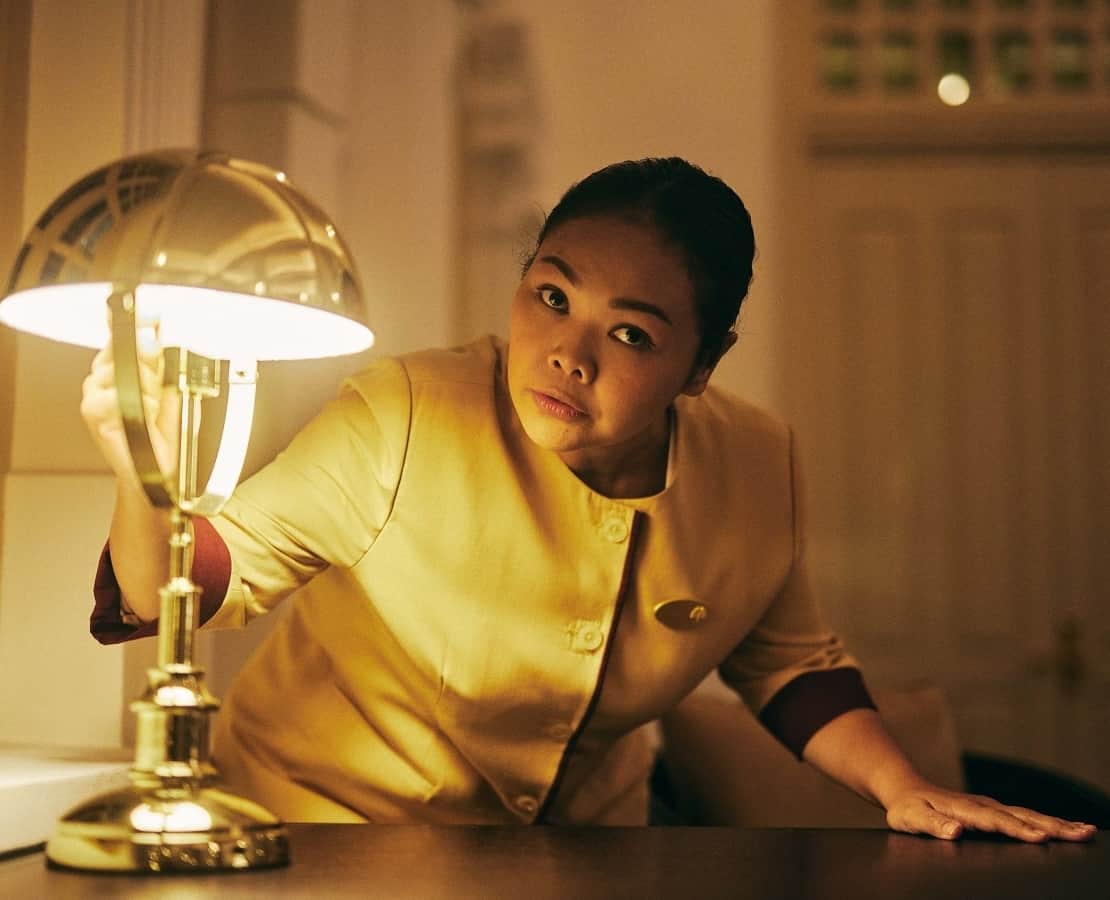 PUBLISHED April 6th, 2021 10:51 am
There're whodunits you tear through just to reach the big reveal, and then there're ones atmospheric enough to lead you on a slow dance through their many twists and turns. With her page-turners glittering with heiresses and glamorous resorts, Agatha Christie was a mistress of the latter kind. So, too, is Double Confirm Productions' and Sight Lines Entertainment's latest virtual play, The Curious Case of the Missing Peranakan Treasure.
Written by Jean Tay and directed by Hossan Leong, this interactive mystery has many of the ingredients that make Agatha Christie novels so delicious to savour – exquisite jewels, scandalous secrets, all the graces of old-world romance. And what better setting for this tale than our fabled Raffles Hotel Singapore, where liveried doormen still stand guard beneath its cast-iron porticos?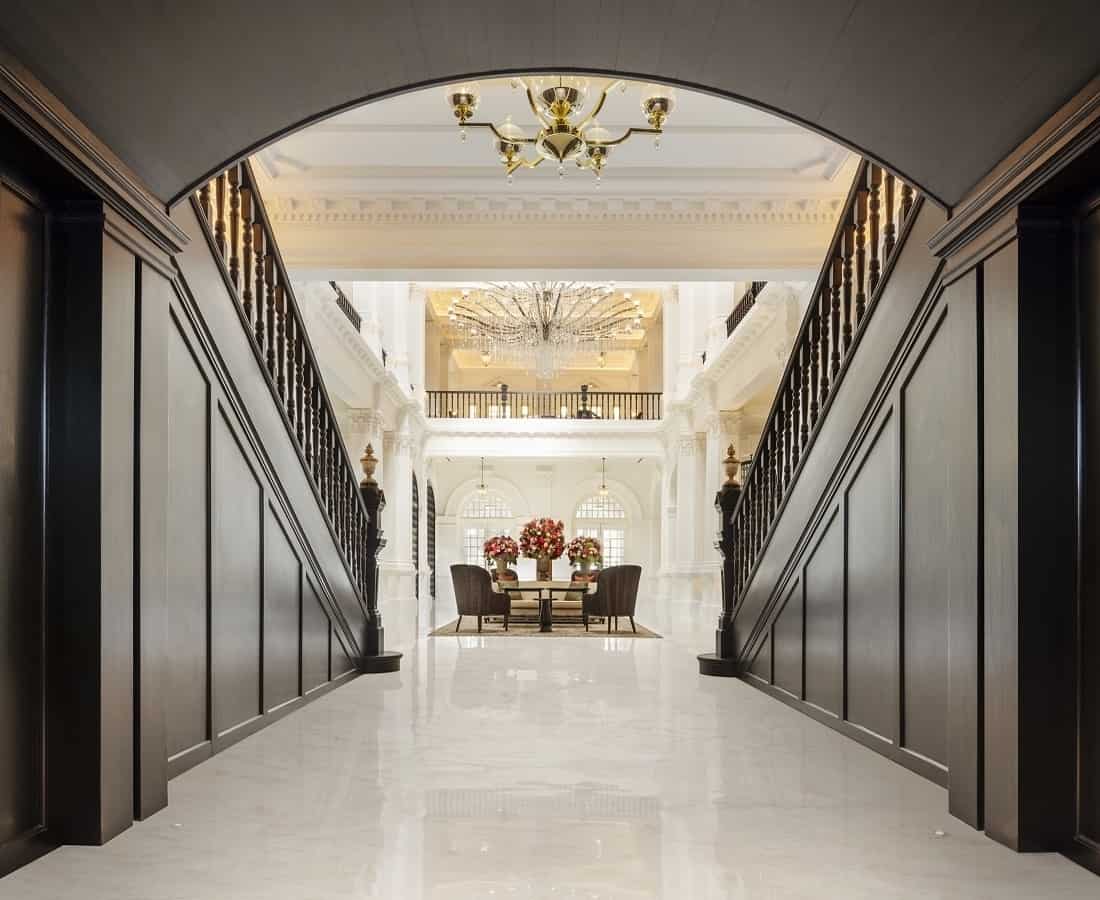 With the audience in the role of sleuth, the play unfolds as intricately and elegantly as the jewellery box at its heart. Said silver box – the crown jewel of Raffles Hotel's heritage treasures – has just vanished, we learn, from its display case in the dead of night. Curiously enough, it's not the first disappearance of its kind. Staff with long memories recall an uncannily similar box which went missing half a century ago, leaving a trail of buried dreams and soured relationships in its wake.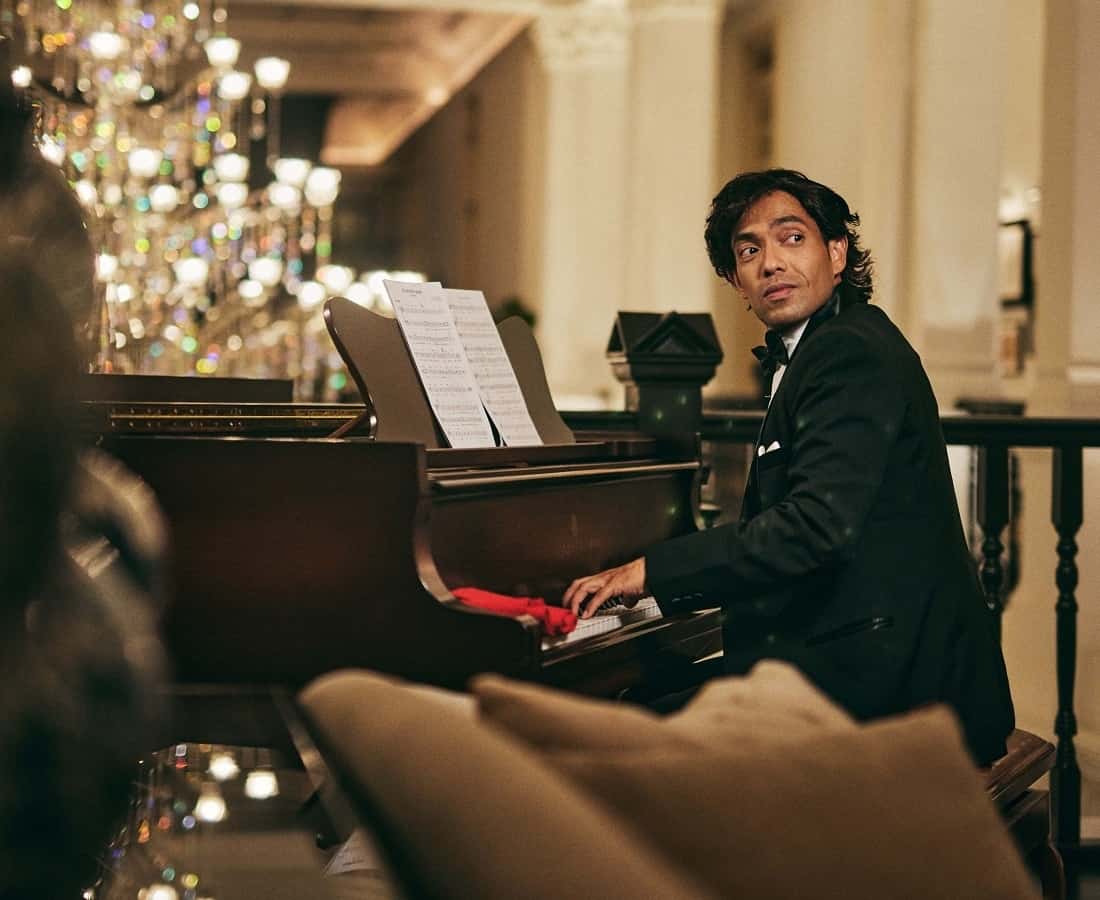 Fifty years on, the secrets are coming home to roost. The mystery of the missing box hinges on six suspects on the scene, each hiding histories deeply tangled with the hotel's. There's the impossible-to-please tai tai Madam Sylvia (Audrey Luo) – who claims, inexplicably, that the antique box was once stolen from her. Known for starring roles in productions like Wild Rice's An Actress Prepares and The Necessary Stage's Model Citizens, Siti Khalijah Zainal glitters as Puan Sri Azizak – a hotel staff-turned-socialite with a fondness for sparkly things and an ancient bone to pick with Madam Sylvia.
Played to dapper, owlish effect by the inimitable Hossan Leong, Resident Historian Charles Ching isn't above suspicion – not with his strange insistence that the priceless box remain on public display. Thickening the plot is technopreneur Mr Rajakumar (Pavan J. Singh), who's gunning to get the hotel to buy his security systems – and who's prepared to persuade them by any means.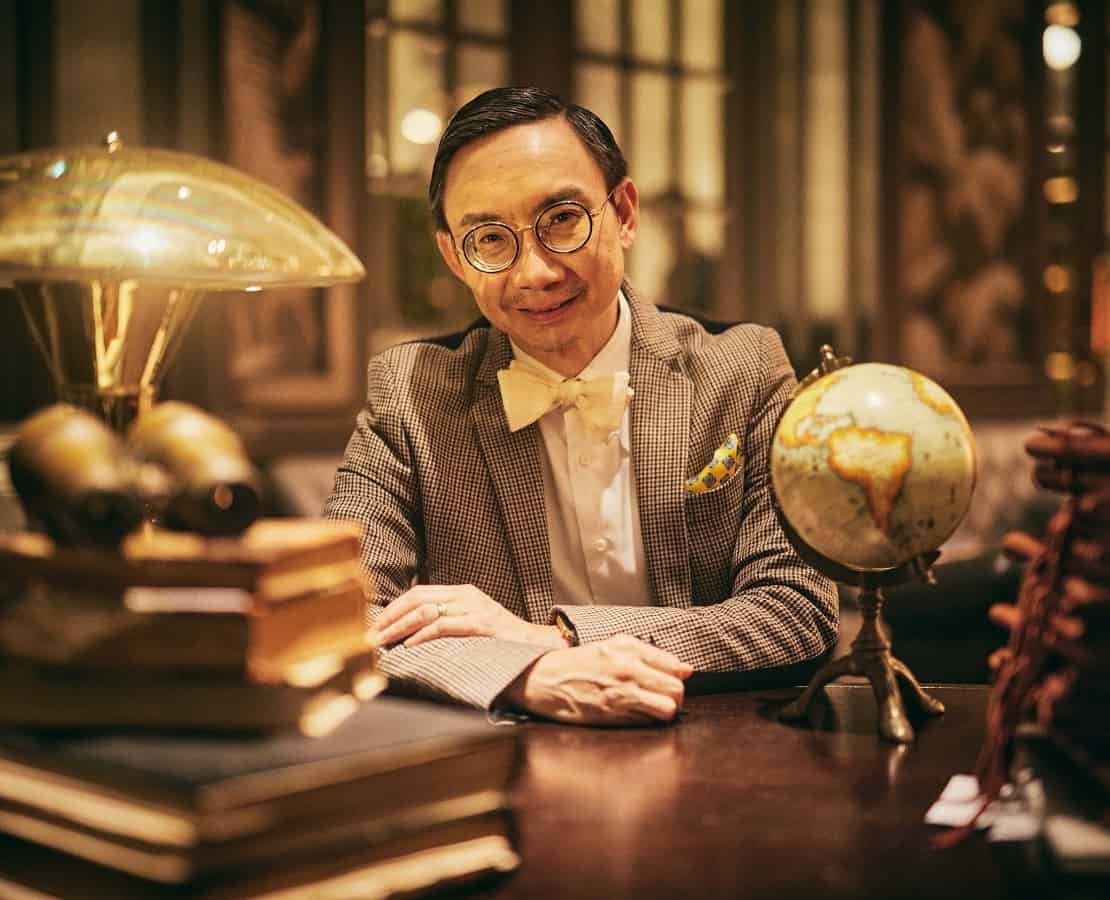 The stage is set for a visually sumptuous plunge into the past, brought to life with 360° views and surround sound by tech startup Xctuality. Unlike the clue-hunting gameplay of Sight Lines Entertainment's previous virtual mystery, Murder at Mandai Camp, this play leans closer to a classic armchair detective drama – in other words, don't expect a treasure hunt. Jean Tay's plot, though, is one that'll keep you right on the edge of your armchair. Weaving between the rose-tinted world of the 1970s and modern-day scenes, the play is packed with moments poignant and playful: nighttime hijinks of all kinds, a runaway romance that comes crashing down, a child lost to time.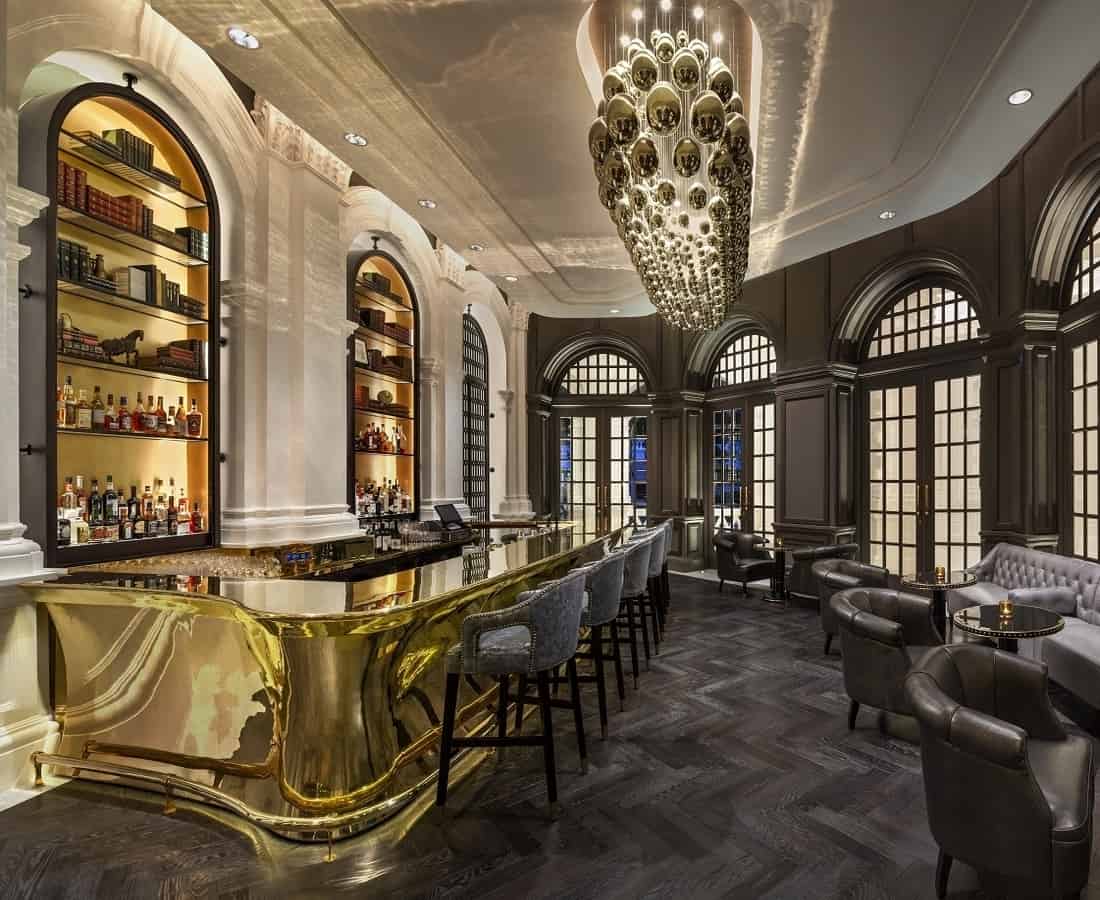 The set, needless to say, is a feast for the eyes, with every detail of the heritage hotel rendered in crisp, immersive detail. You might find yourself distracted by the soaring ceilings and Victorian columns of the Grand Lobby, or the glimmering brass counter of the iconic Writers Bar – fortunately, there's a handy rewind button. Completing the spell is Julian Wong's nostalgic composition 'I'll See You Again', which soundtracks the play's most wistful scenes – including a beautiful lovers' serenade on the hotel's antique grand piano. You'll be humming it long after.
The Curious Case of the Missing Peranakan Treasure runs from now till 30 June 2021. Tickets for the virtual play are priced at S$38 via SISTIC. 
All photos courtesy of Double Confirm Productions, Sight Lines Entertainment, and Raffles Hotel Singapore