Are You Keeping Up With 2019's Mens Fashion Trends?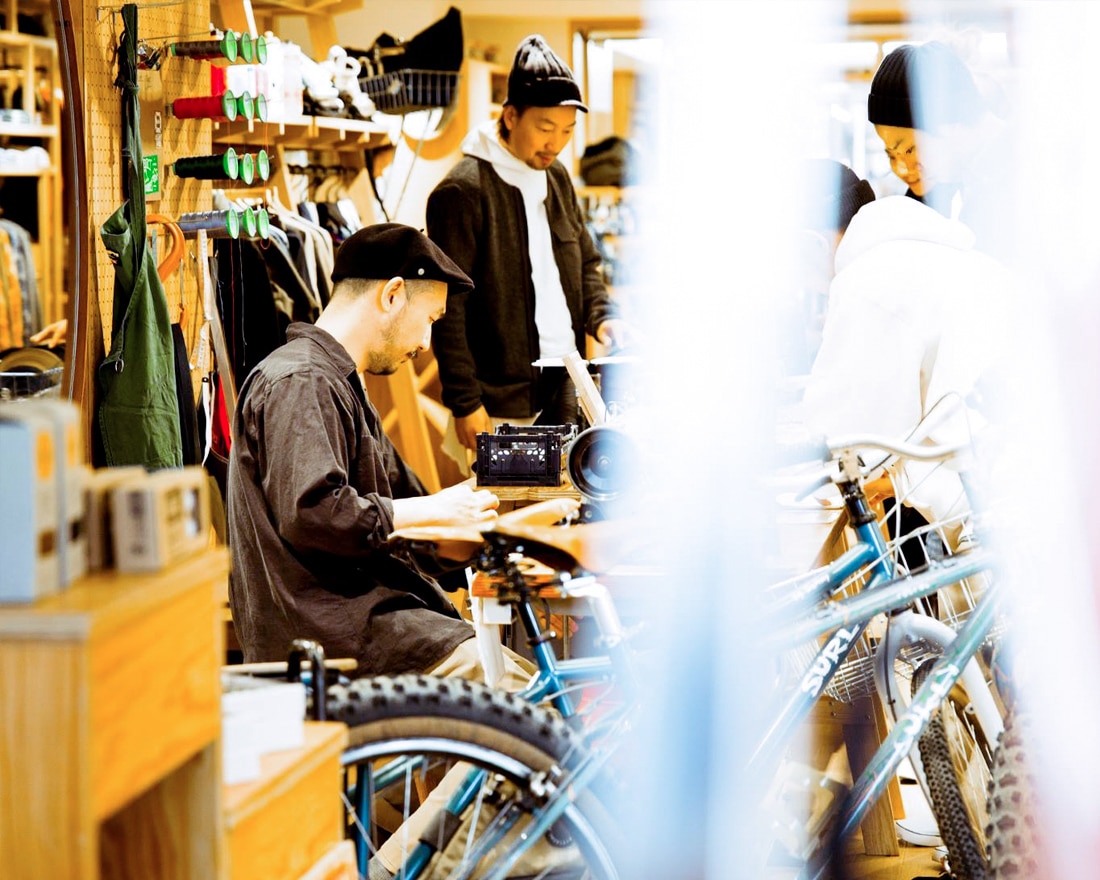 PUBLISHED January 17th, 2019 07:00 am
"Dude fashion is always the same," isn't a line that's so accurate anymore. I mean, shopping for men used to be easy. Dark-washed denim, crew neck tees, and a button-down that could have been worn by your dad. Shorts for the theatre? Umm, okay. But in 2019, it's time to inject some fresh energy into your wardrobe with the fashion world's newest trends.
Oversized Clothing
It used to be that only taller men could get away with bagginess. Well, now everyone can jump on the trend without being called out as a slob. Forget skinny jeans and slim-fit shirts, going out with your sleeves hanging off the shoulders and an enormous sweater that's good enough to sleep in is now considered fashionable.
View this post on Instagram
But there's a clear line between obliterating the physique and walking around in a garbage bag. The point? To create a look that's relaxed and 'big' rather than sloppy.
Workwear
No, we're not talking about what you wear to the CBD for a board meeting. This is the kind of functional clothing men (and women) doing manual work would wear to do things like chopping, hiking, and the like. Think military inspired parkas, chore jackets, cargo pants, denim, plaid, and wool flannels that you pair with thick shoes.
View this post on Instagram
It's all the more popular at a time where vintage stores and thrift sales are considered cool again. Quality is key, and you'll want to find a tough piece that lasts or gets better over time.
Vintage Watches
As those of us lucky enough to inherit a well-conditioned watch from our fathers (or even better, their fathers) would know, vintage timepieces are super cool, and full of history too. While mechanical watches are preferred over their quartz counterparts, the type of watch matters less so than their age and quaint look.
View this post on Instagram
In the end, it's about the uniqueness of the piece, and how much of a statement it can make on the streets. Try anything from your neighbourhood's secondhand watch shop.
Quarter Socks
For the longest time, men's socks would be one of two styles: no-show socks that go below the ankle, or dressy ones that stretch up to the calves. Now, we're seeing the rise of the quarter socks: low-cut socks that rise above the shoes and stops several inches above the anklebone.
View this post on Instagram
The rule of thumb is: the snazzier the better, so start shopping for the most colourful or funky of them all and show 'em off.
Light-washed denim
Denim is a classic fashion trend, and it's the style of denim that differs over the times. There was a time for ripped jeans, skinny jeans, and raw denim, so this year, it's light-washed denim's turn to shine.
View this post on Instagram
Whether you're wearing them as a jacket or pair of jeans, lighter shades of denim are now in favour for their versatility and throwback 80s look. We think they look best when balanced with softer colours too. Or maybe, skip the jeans altogether and go for …
Pants that aren't jeans
Let's face it — jeans get can get plenty boring after awhile. At last, it seems like they're back out and pants are back in. Finding replacement bottoms have never been easier, from tailored khaki chinos to utilitarian cargo pants with a slim silhouette. Even better, a drop-crotch pair of slacks in navy will make you feel like the coolest guy at your office party.
View this post on Instagram
Our point is, once you manage to find a comfy pair you like, you won't even remember what the big deal about jeans was.
Maximalised Prints
Minimalism in art and design might be going strong, but on the other side of the coin is the fashion world's love for maximalism. We're talking clashing colours and mismatched prints — trends that led the charge in 2019's shows with psychedelic marbling prints, brash logos, and bright shades of orange, green, and brown.
View this post on Instagram
It's a little daunting at first, so we suggest starting with one bold colour or print and building your wardrobe from there — the effect can be dazzling.
Streetwear, but not really
Streetwear is the fashion industry's biggest buzzword of late, and for good reason too. What started off as a movement primarily for youth who would roam the streets to express their cultural identity has been sopped up by capitalists and fast fashion.
View this post on Instagram
Now it has evolved once again as designers like Raf Simons and Maison Margiela take the elements we love about streetwear — skateboarding references, graffiti-style illustrations, and baggy statement tees — and smarten them up with refined cuts and better fabrics. It's something you'll want to keep your eye on, of course.
Top Image: BEAMS Japan