Asia's 50 Best Restaurants 2020: Odette Keeps Top Spot, Les Amis Wins Big For Hospitality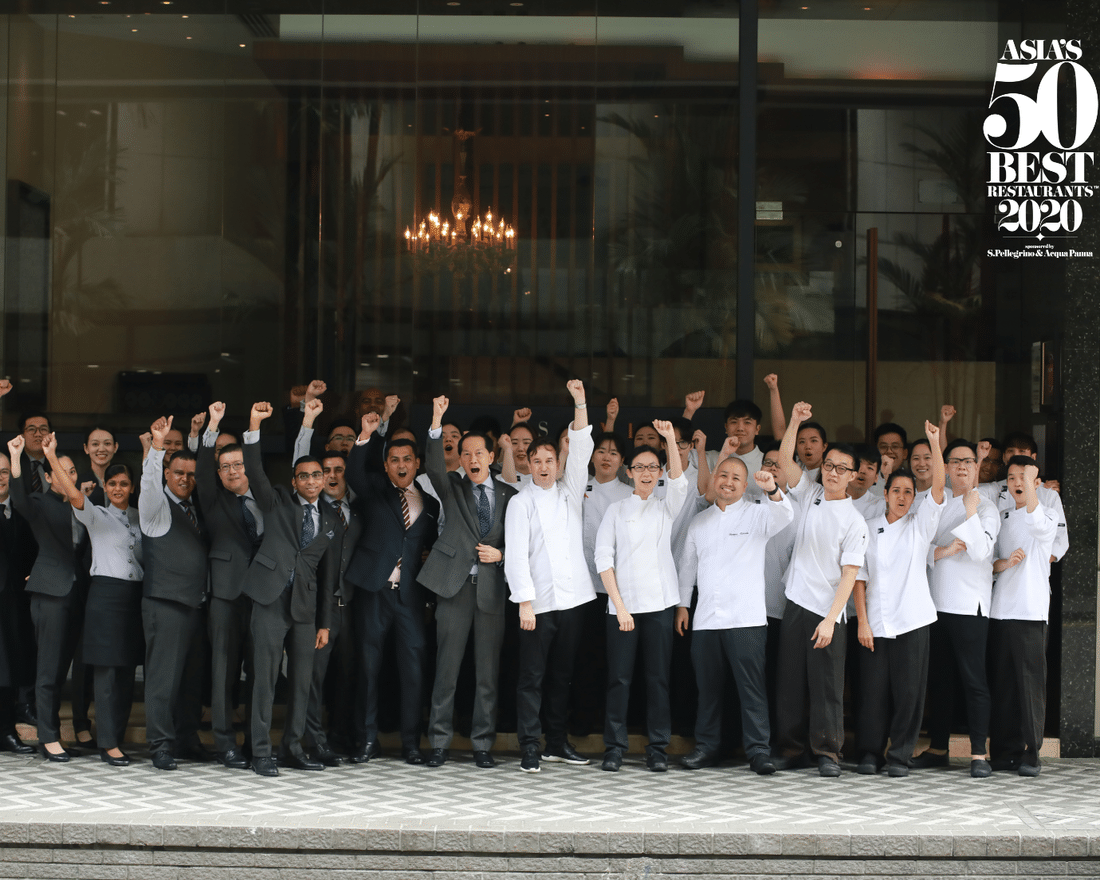 PUBLISHED March 24th, 2020 07:31 pm
As COVID-19 rages on and lockdowns cripple the world, things are looking bleak for our beloved F&B businesses. The show went on today for the Asia's 50 Best Restaurants 2020 awards, though, and what a heartening reminder of fine dining heights it was. Thanks to coronavirus concerns, the eighth edition went entirely virtual this year – but the community's shared love for food shone through nevertheless.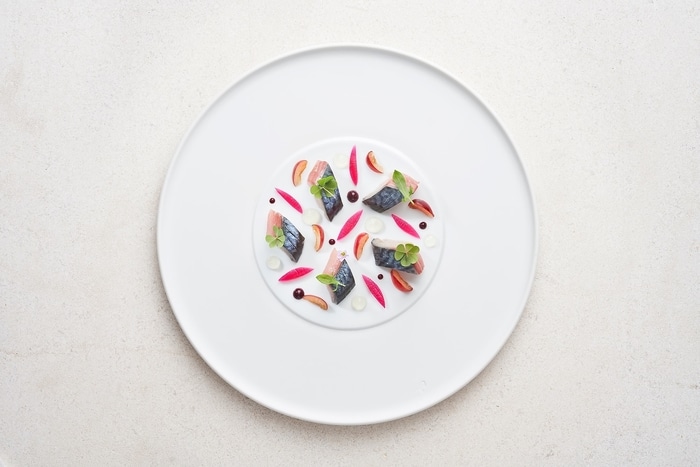 After its surprise unseating of Gaggan from the top spot last year, Singapore's very own Odette held on to its crown as Asia's best restaurant. It's joined by five of last year's winners – Burnt Ends (No. 5), Les Amis (No. 11), JAAN (No. 21), Corner House (No. 42), and Nouri (No. 50) – along with one new entrant, famed Swedish chef Bjorn Frantzen's Zén (No. 28). Les Amis in particular pulled off a stunning leap of 22 places up the ranks, and also became the first-ever Singapore restaurant to take home the Gin Mare Art of Hospitality Award.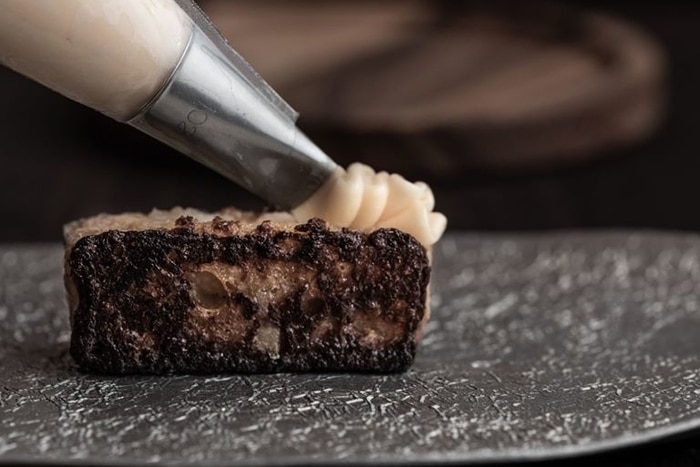 To no foodie's surprise, Japan dominated the show with a good 12 restaurants making the ranks. Den (No. 3) maintains its stronghold as Best Restaurant in Japan for the third year running, while French fusion spot Ode (No. 35) and ex-Noma chef Thomas Frebel's Inua (No. 49) are the new kids on the Tokyo block.
Other Tokyo counterparts including Florilège (No. 5), Narisawa (No. 9), and Il Ristorante Luca Fantin (No. 17) made a remarkably consistent showing. Gourmets outside the capital will be glad to see the return of Fukuoka's La Maison de la Nature Goh (No. 40) and Osaka's La Cime (No. 10), with La Cime chef Yusuke Takada also clinching the Inedit Damm Chefs' Choice Award.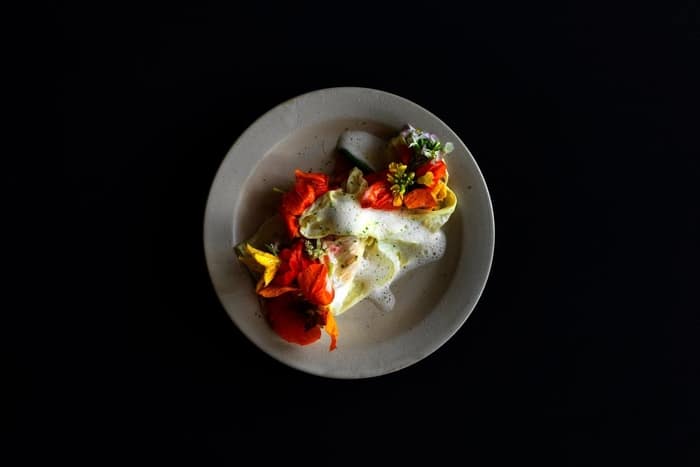 The Land of Smiles sees seven restaurants in the spotlight this year (with now-defunct star Gaggan sorely missed). Sühring (No. 6) fills in Gaggan's place as Bangkok's best restaurant, backed by stalwarts such as Le Du (No. 8) and Gaa (No. 15). With its mix of bold flavours and traditional techniques, Southern Thai sensation Sorn (No. 16, previously No. 48) makes a meteoric rise to bag the Highest Climber Award. For something new, on the other hand, head to 80/20 (No. 47) for zany reinterpretations of Thai cuisine.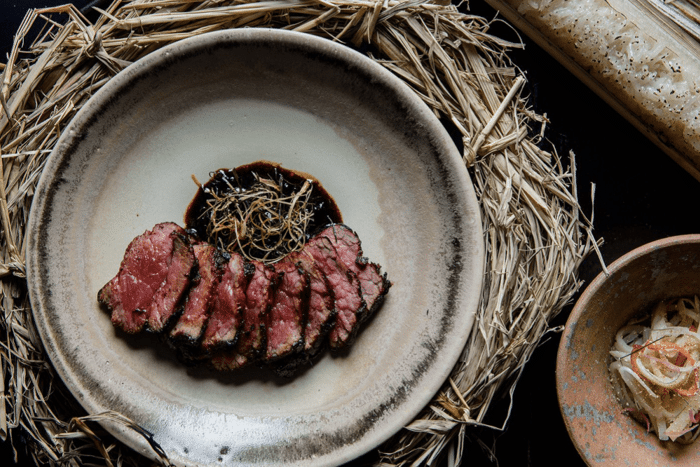 Hong Kong's finest are blazing a trail, with The Chairman (No. 2) rising nine ranks to second place and progressive French restaurant Amber (No. 21) winning the Sustainable Restaurant Award. Over in Macau, feted chef André Chiang is also making waves with his exquisite Sichuan fare at Sichuan Moon (No. 23), the Highest New Entry for this year.
Meanwhile, Seoul is making a splash with Hansikgonggan (No. 34), a Korean restaurant carving out a name for its elegant take on modern palace dining. Fondly dubbed the 'godmother of Korean cuisine', Chef Cho Hee-Sook also clinches Asia's Best Female Chef 2020.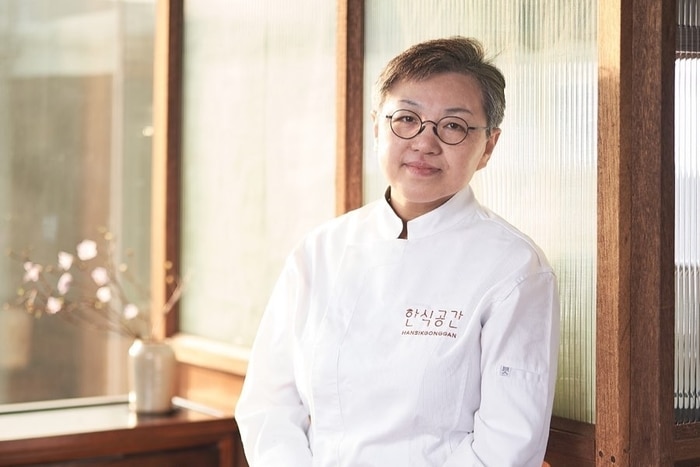 With luck, the day that we can travel to visit these marvellous restaurants is near. In the meantime, here's the full list of Asia's 50 Best Restaurants 2020:
Odette, Singapore
The Chairman, Hong Kong
Den, Tokyo
Belon, Hong Kong
Burnt Ends, Singapore
Sühring, Bangkok
Florilège, Tokyo
Le Du, Bangkok
Narisawa, Tokyo
La Cime, Osaka
Les Amis, Singapore
Vea, Hong Kong
Indian Accent, New Delhi
Mingles, Seoul
Gaa, Bangkok
Sorn, Bangkok
Il Ristorante Luca Fantin, Tokyo
Mume, Taiwan
Neighborhood, Hong Kong
Fu He Hui, Shanghai
JAAN by Kirk Westaway, Singapore
Wing Lei Palace, Macau
Sichuan Moon, Macau
Nihonryori RyuGin, Tokyo
Seventh Son, Hong Kong
JL Studio, Taiwan
TocToc, Seoul
Zén, Singapore
Sazenka, Tokyo
Ministry of Crab, Sri Lanka
Amber, Hong Kong
8 1/2 Otto e Mezzo Bombana, Hong Kong
Lung King Heen, Hong Kong
Hansikgonggan, Seoul
Ode, Tokyo
Raw, Taiwan
Locavore, Bali
Paste, Bangkok
Bo.Lan, Bangkok
La Maison de la Nature Goh, Fukuoka
Ultraviolet by Paul Pairet, Shanghai
Corner House, Singapore
Shoun RyuGin, Taiwan
Toyo Eatery, Manila
Bukhara, New Delhi
Sushi Saito, Tokyo
80/20, Bangkok
L'Effervescence, Tokyo
Inua, Tokyo
Nouri, Singapore
For more information, visit the Asia's 50 Best Restaurants website. 
Top Image: Hospitality team at Les Amis, Singapore