Bar Review: Club 5 Returns to Its Glory Days with Tasty Tipples at PARKROYAL on Beach Road, Singapore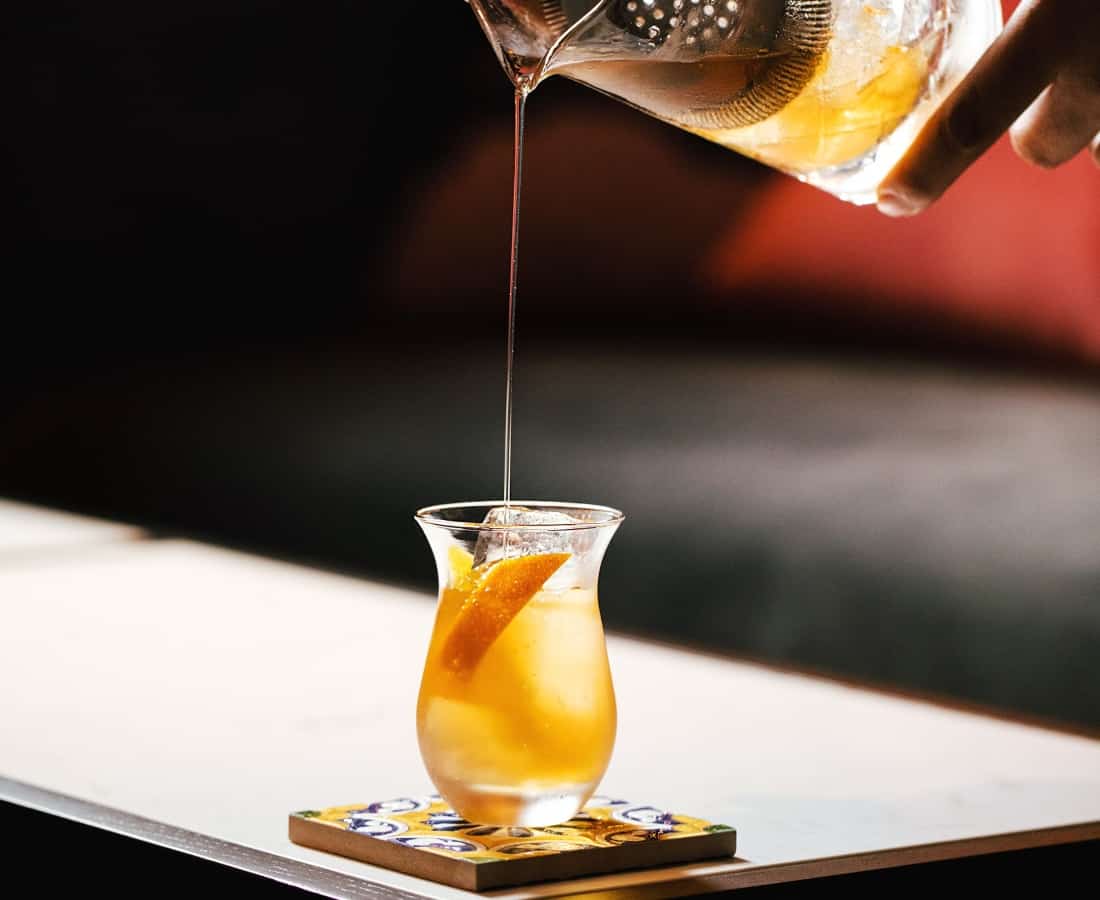 PUBLISHED March 18th, 2021 06:00 am | UPDATED March 24th, 2021 11:16 am
Back to a roaring start after an overhaul, Club 5 at PARKROYAL on Beach Road is set to spice up your night after a long nine-to-five. Behind heavy brushed brass finished glass doors is a cocktail bar right out of The Great Gatsby, with velvet and leather textures and cozy tungsten lights for a real feeling of luxury. Helmed by Head Bartender Ong Jun Han and armed with over 150 bottles, Club 5 infuses carefully curated flavours and the spirit of its Kampong Glam neighbourhood into its creations.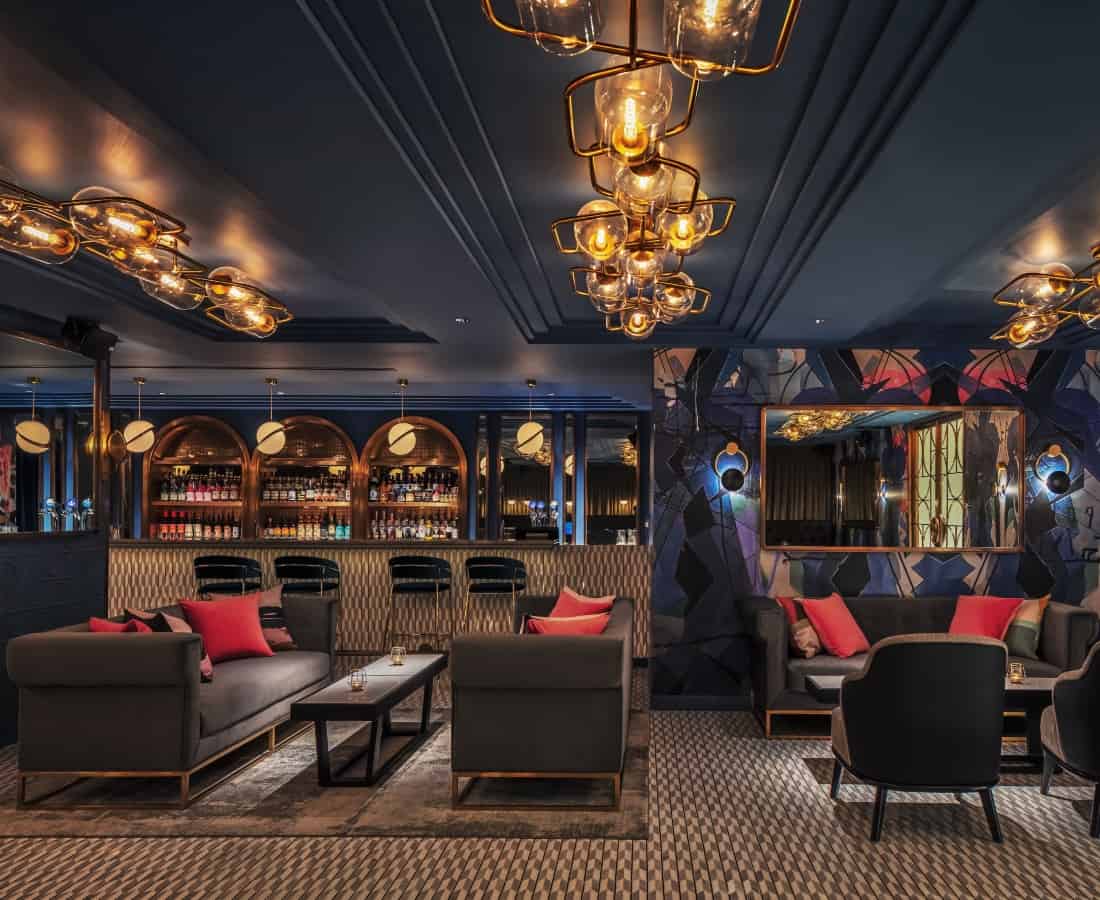 Three streets are the sources of inspiration for the handcrafted cocktails. Starting off with Beach Road, 20 Houses Tonic (S$18) is named after the twenty large houses set aside on this street in Stamford Raffles' 1822 town plan. It pays homage to the spices that used to be traded along the road with a sweet-spicy cardamom syrup. Refreshingly concocted with Widges gin, East Imperial tonic, and fresh lemon juice, this pleasant introduction of spices into the cocktails paves the way to the other creations that get increasingly flavourful.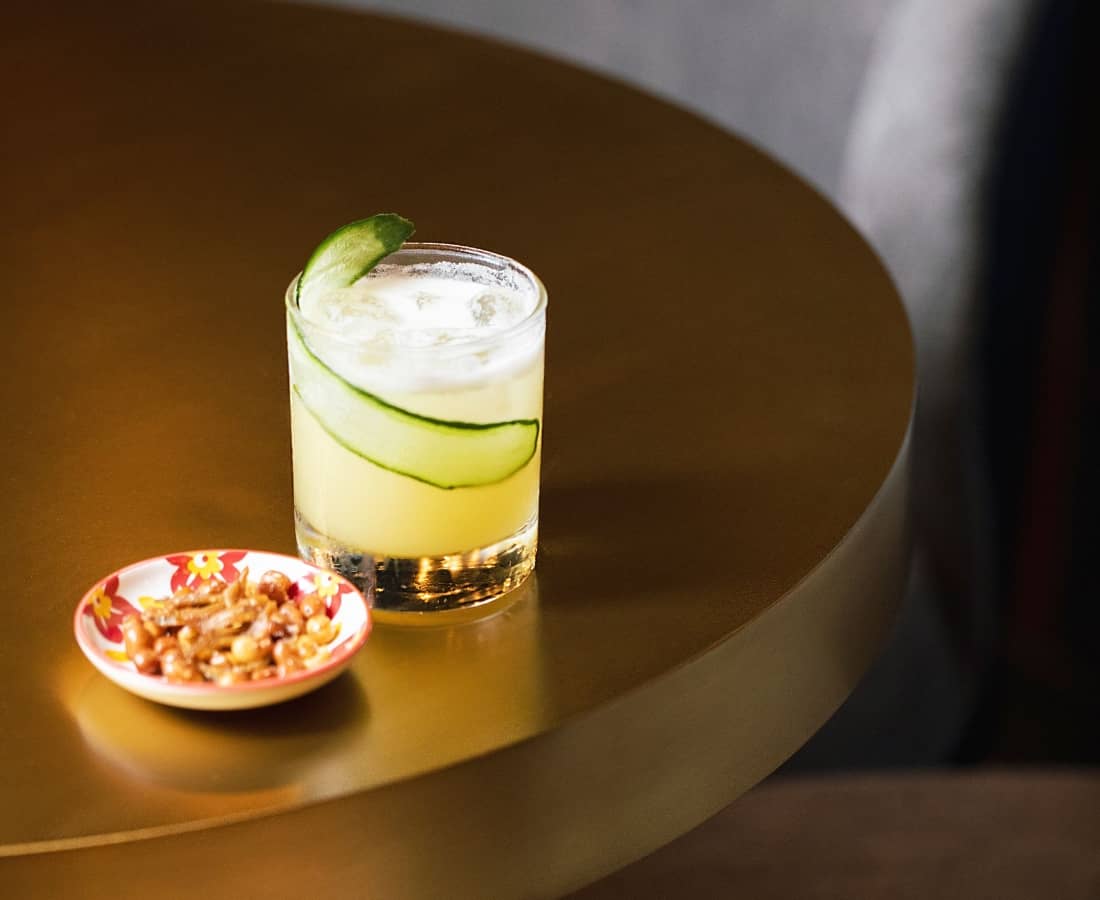 Next up: Nasi Lema'rgarita (S$20). A bold mix of housemade coconut-infused tequila, spicy pandan syrup, lime juice, dry curacao, and a slice of cucumber. The classic margarita salt rim is replaced with a dish of salted peanuts and ikan bilis. A strong punch of pandan is eased by well-rounded citrus, with a distinct coconut and tequila aftertaste that is grounded by nibbles.
The spice journey culminates in a Turkish tea cup. Made with housemade Club 5 spiced rum, dry curacao, burnt orange and vanilla, and aromatic bitters, Merchant's Old Fashioned (S$22) replaces the traditional vanilla and caramel notes in rum with aromatic spices, beautifully rounded off by freshly grated lemon zest. A heady mixture heavy on flavour, with notes reminiscent of mulled wine, this nods to spices that used to be traded in open-air markets on Arab Street.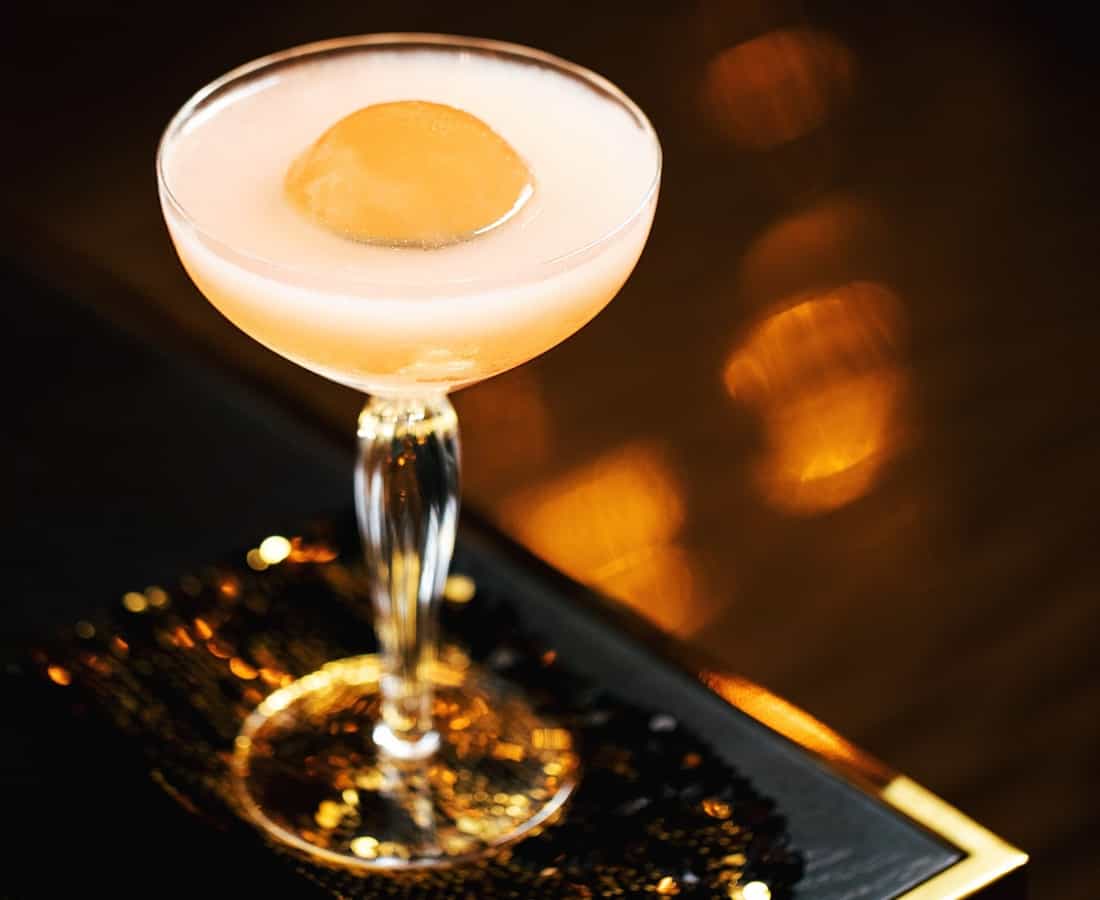 In its earlier days, Bugis was dubbed "boogie street" for the debauchery and endless nights that took place in the 1960s, and Boogie Street (S$22) is nothing less than a party in a glass. Served in a coupe – the go-to champagne vessel of choice for the upper classes back in the day – a disco ball-looking ice ball sits elegantly in a concoction of sailor-favourite London dry gin, smokey mezcal, and floral violette liqueur. The result? Citrus and floral notes dance together gorgeously, with a touch of agave and apricot brandy sweetness, and the mezcal injects depth into this fun tipple.
As locally-inspired as the drinks come, so do the bar bites. Bite-sized Deep-Fried Soft Shell Crabs with Singapore Chilli Crab Sauce (S$15) were a personal favourite, while the Crispy Lamb Ribs with Mint Sauce (S$15) also take the cake as a go-to bite with its tender and fragrant meat.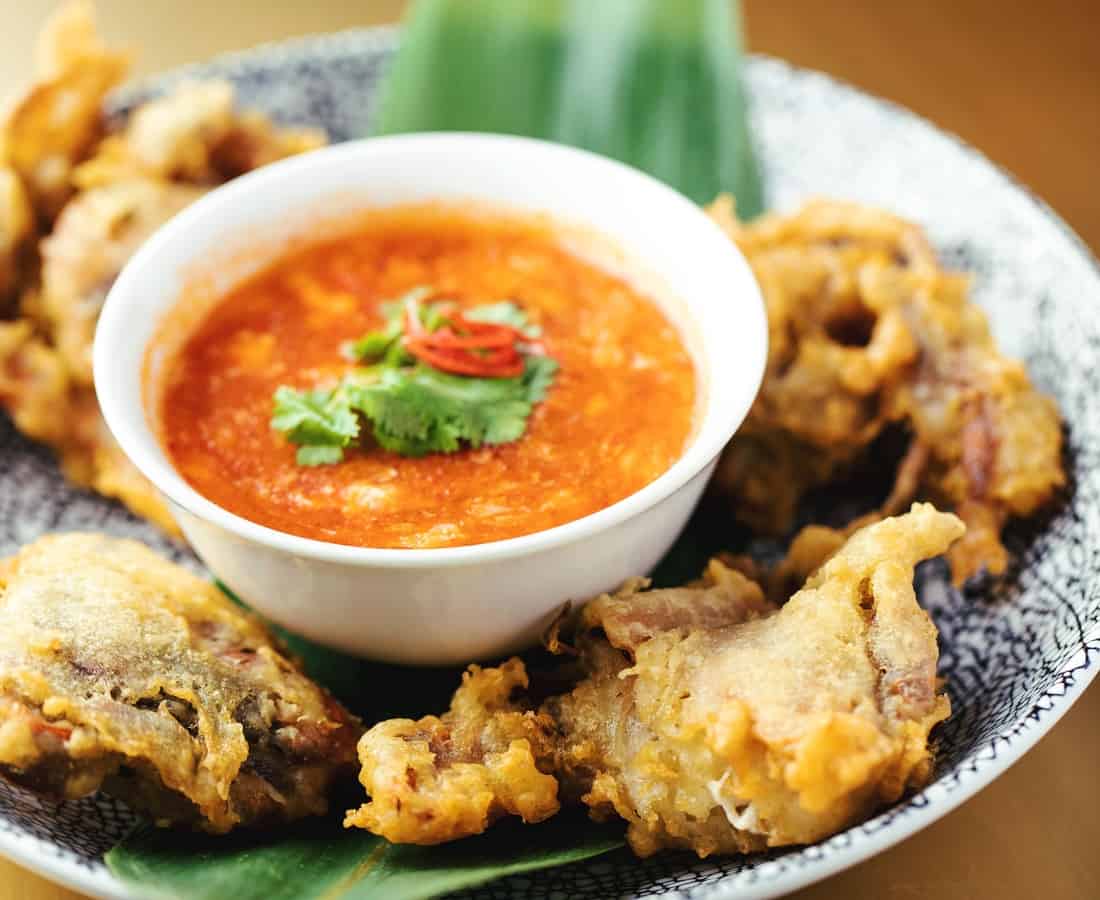 For the driver of the night still looking to kick back in this decadent bar, Calm Waters (S$15) is an easy reach. This mocktail features pineapple, citrus, galangal, and Thai ginger beer, accompanied by a deliciously tangy-sweet piece of dehydrated pineapple pulp.
If you ever craved a sweet dessert ending to your night out, go liquid at Club 5 with the Bhai Colada (S$20). Reminiscent of teh tarik, the rum-based concoction sees condensed milk, Ceylon concentrate, and citrus, forming notes of chocolate and mocha, with a coconut accord. The rum grounds these flavours with its vanilla flavours, and citrus garnish adds a sparkling zest to the drink. What more could we ask for?
Club 5 is located at PARKROYAL on Beach Road, 7500 Beach Rd, Singapore 199591, p. +65 6505 5699. Open Tues-Sat from 11am-10.30pm. Dress code is smart casual.
Top Image: Merchant's Old Fashioned