Wander From Home: Explore The Rugged Beauty of South Australia's Coastal Towns and Deserts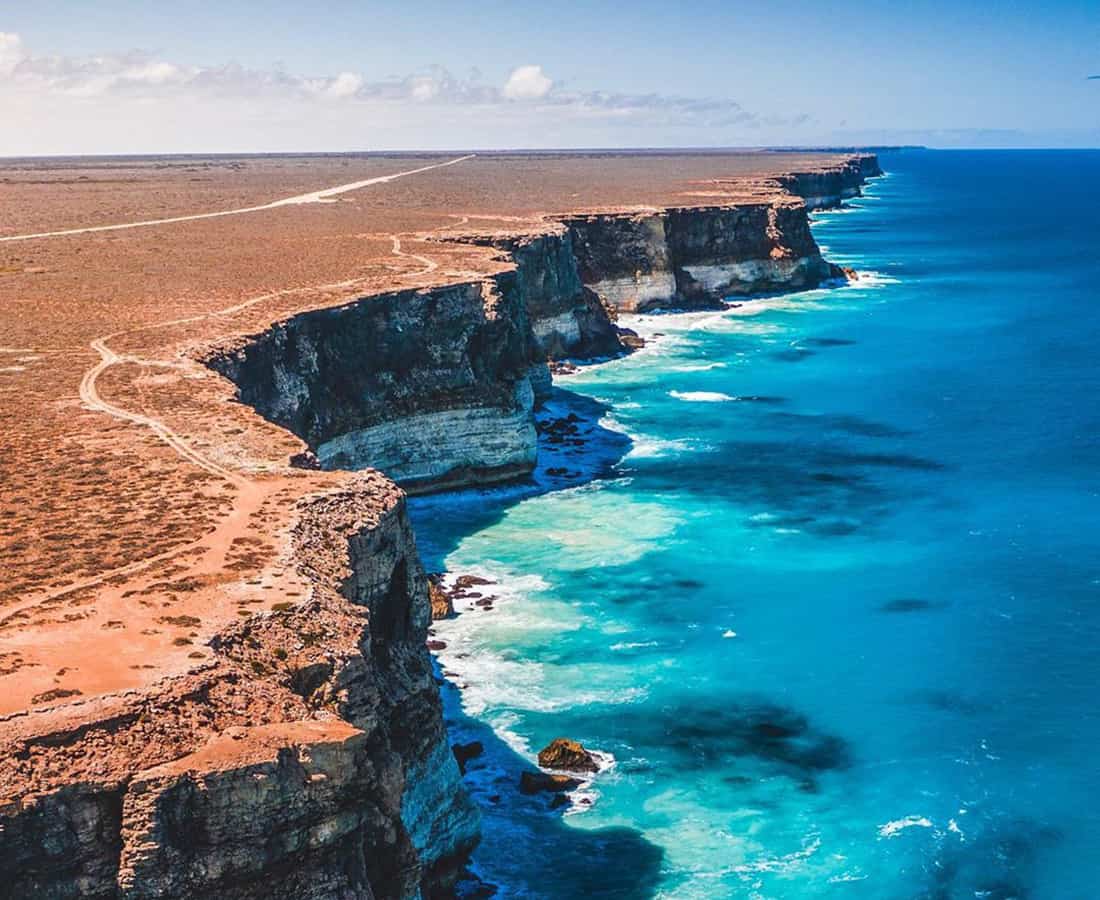 PUBLISHED May 26th, 2020 06:30 am | UPDATED June 13th, 2020 12:13 pm
South Australia offers a different perspective on Australia, one that you cannot get from the more popular (and populous) Aussie states like New South Wales and Victoria. It is a place where you can get in touch with authentic Australia, be it its untamed wildlife, seductive coastlines or sprawling vineyards. Check out the great Down Under's hidden gem with our hand-picked virtual tours and live cams.
Adelaide
Once considered a sleepy town, the festival capital of South Australia has rapidly transformed into a smorgasbord of visual and cultural attractions, bustling with energy. Studded with historical stone buildings and picturesque parklands, there's plenty to fashion a virtual itinerary out of.
Get Enlightened At The Art Gallery of South Australia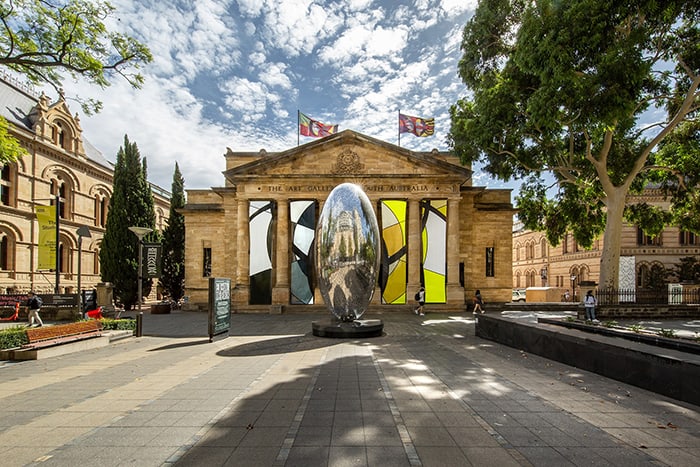 The Art Gallery of South Australia (AGSA) houses an extraordinary collection of almost 45, 000 artworks of indigenous Australian and international origin. Due to its closure due to the pandemic, the AGSA has virtualised several of their exhibitions for you to access from anywhere around the world. For a truly interactive experience, control performance artist Stelarc's Reclining StickMan, a nine-metre long robot, from your computer and watch it move simultaneously in this live stream. Don't forget to check out their 2020 Adelaide Biennial Virtual Tour here.
Beat the Blues with Live Animal Cams
Get your daily dose of animal cuteness with live cams from the Adelaide Zoo. Home to about 300 native and exotic species including fluffy pandas and cheeky chimps, running out of animal content to obsess over is out of the question. Can't wait? Adelaide Zoo's Facebook page also hosts past live streams of their adorable residents instead.
Take a Walk on The High Side at Adelaide Oval
Along with drawing thousands of cricket and Australian football fans, the Adelaide Oval has the reputation of being one of the most architecturally stunning sporting centres in Australia While you may not be able to hear the hair-raising roar of the usual crowd, you can still run up to the 100-year-old heritage-listed scoreboard or get a never-before-seen look at the intimate South Australian Cricket Association (SACA) President's room with this interactive virtual tour.
For unparalleled views of the vivid green turf and Adelaide's cityscape, the above 360-degree virtual tour takes you up to the stadium's roof. At a jaw-dropping 50 metres above ground, rest assured you have the best seats.
Eyre Peninsula
Put together glittering beaches, mouth-watering seafood and diverse marine life and you get the Eyre Peninsula – an aquatic haven. Here's how you can experience the very best of this paradise on earth:
Swim with Sharks at Port Lincoln
Dive into the azure waters of Port Lincoln with this video to get up close and personal with the majestic Great White Sharks. With Port Lincoln being the only place in Australia you can cage dive with these magnificent creatures, you are in for an utterly unique (and safe) experience like none other.
Taste the Ocean at Coffin Bay
A trip to the southernmost town of Eyre Peninsula calls for a taste of its most prized possession – its world-class Coffin Bay oysters. Wade out into the pristine Salt Water Pavillion and join Coffin Bay Oyster Farm as they share how these delicious morsels are bred, farmed and shucked in this exclusive video. And if you're wondering about the best way to eat these briny delights plucked straight from the sea: au natural with a squeeze of fresh lemon is the way to go.
Back on shore, the Coffin Bay National Park waits to be explored with its coastal landscapes of high windswept cliffs and massive sand dunes. Hop from the golden Almonta Beach to the Templetonia Lookout for breathtaking views of the vast coastal wilderness with this 360-degree virtual tour.
Dive into Baird Bay

Swimming with sea lions and dolphins? Count us in. Located at the shallow western arm of Eyre Peninsula, Baird Bay is a small fishing village renowned for its Australian sea pup colony. Tourists flock to this humble fishing village for the one of a kind interactive swimming sessions with these uber-friendly creatures. And now, you don't have to miss out on Baird Bay's whimsical water world as you swim shoulder-to-shoulder with the world's most beloved marine mammals in this mesmerising video.
Kangaroo Island

Step into the untamed wilderness of Kangaroo Island to see sea lions frolicking on white beaches, koalas dozing in lofty eucalyptus, and striking coastal rock formations framing the landscape. In this 360-degree video, celebrity chef Dan Churchill guides us through prominent attractions like the Seal Bay Conservation Park, Admiral Arch and Remarkable Rocks.
All that sight-seeing is bound to get you hungry. Skip ahead in the video to fuel up at Kangaroo Island Source. Take notes for a deliciously simple dish of pan-seared Halloumi with a dollop of beet relish.
Barossa Valley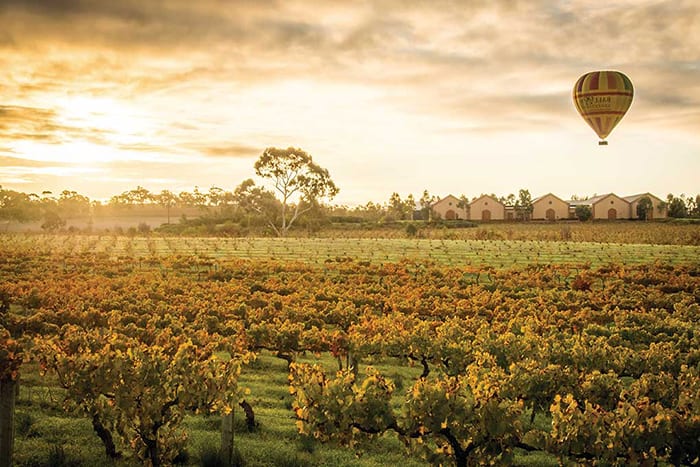 If you love delicate whites, lust after Cabernet and live for a stunningly complex Shiraz, you have probably heard of The Barossa Valley, a wine-growing region with over 150 wineries and 80 cellar doors. It has the longest unbroken lineage of winemakers in Australia, some entering their seventh generation. Barossa's Shiraz is known to be one of the finest in the world, boasting intense fruity notes along with a healthy punch of earthiness from the town's fertile soil.
Find out more about the art of growing wine with Seppeltsfield Barossa's 360-degree VR tour for a sneak peek into their age-old cellars and vineyards. Up for a glass of South Australian vino, check out Winesonline's collection of robust wines from popular Barossa Valley wineries like Elderton and Schild Estate here.
Top Image: South Australia Facebook