Lockdown Luxe: Fine Dining Restaurants with Takeaway and Delivery Services in Singapore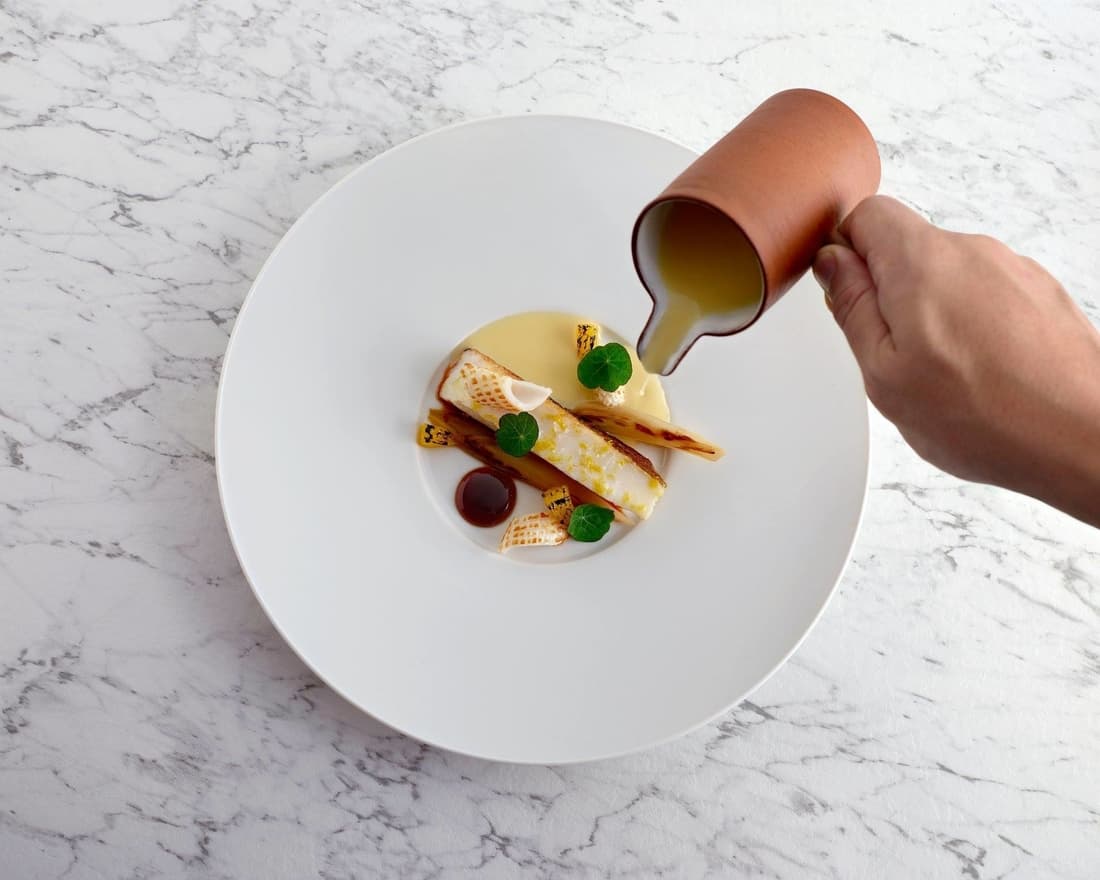 PUBLISHED April 14th, 2020 12:37 pm | UPDATED May 18th, 2020 12:43 pm
While dining looks set to be a casual home affair this month, who says you can't glam it up for a special occasion (or just because)? For perhaps the first time ever, Singapore's fine-dining and Michelin-starred restaurants are diving into the takeaway and delivery scene, with à la carte delights and bespoke experiences right on your doorstep. If you've enjoyed their exquisite nosh and warm hospitality in the past, it's time to support them and #savefnbsg. Whether it's date night with your partner or a birthday dinner with the fam, these restaurants will help you put the style back in stay-home life.
Basque Kitchen by Aitor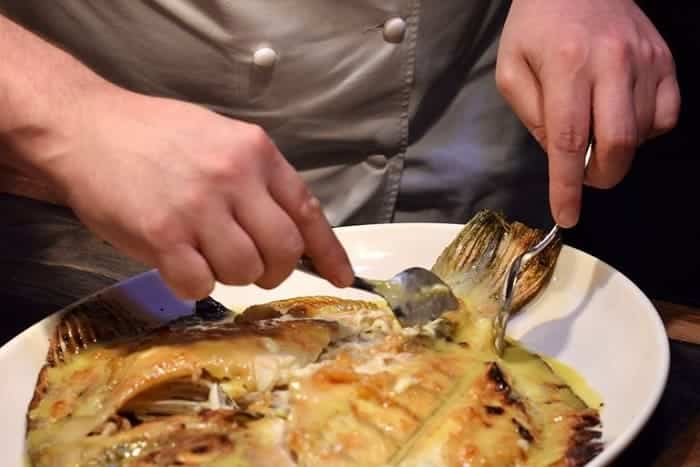 Bask in Spanish epicurean comforts at home with Michelin-starred chef Aitor Jeronimo and his reinvented Basque cuisine. Available for delivery and takeaway are favourites from his tasting menus, including Croquetas de Bayonne Ham (S$25) stuffed with cheese, Axoa (S$50) or Basque veal stew spiced up with piperrada, and succulent poached Turbot (S$53). For fromage fans, the artisanal Cheese Platter (S$28) is essential, though we wouldn't say no to the sinful Burnt Basque Cheesecake (S$16) either.
Basque Kitchen by Aitor is located at 97 Amoy Street, Singapore 069917, p. +65 6224 2232. Open Tues-Sat 12pm–2.30pm and 6pm–11pm. Order via their online site at least an hour in advance. 
Buona Terra
Want to savour a bespoke meal in your comfiest sweatpants? You can now do that with Buona Terra's Chef's Choice 4-Course Menu (from S$256 for two). Let chef Denis Lucchi know your dining preferences, and he'll craft an unforgettable Italian gourmet experience for takeaway or delivery just for you. The à la carte menu promises to be just as sumptuous, with pasta and meat options like Oxtail Ravioli (S$36), Wagyu Sendai Grade A5 Sirloin (S$178 for 200g), and cold cut platters (from S$32).
Buona Terra is located at 29 Scotts Road, Singapore 228224. Open Mon-Sat 12pm–2.30pm and 6.30pm–10.30pm. To order, call +65 6733 0209 or email [email protected] by 9pm the day before for lunch, or by 3pm the same day for dinner. 
Burnt Ends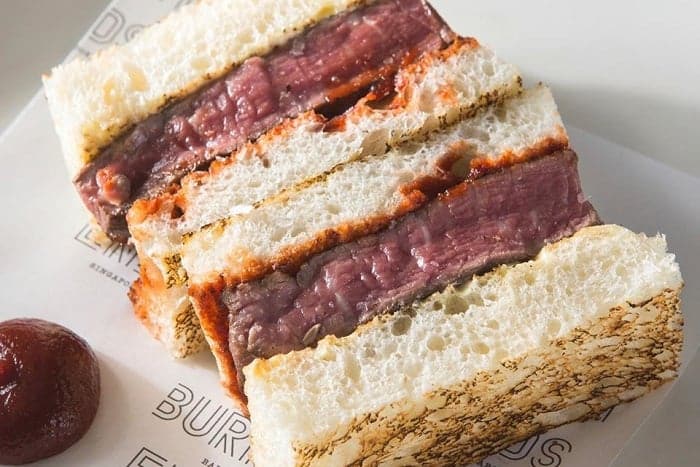 Recently crowned No. 5 in this year's Asia's 50 Best Restaurants rankings, Burnt Ends' smoke-kissed delights are sure to liven up our home isolation. Available for both takeaway and islandwide delivery, the signature Burnt Ends Sanger (S$21.40) is a must for meat lovers, layered with slow-cooked pulled pork, chipotle aioli, and melty cheddar. But that's just the tip of the meat-berg: from Lamb Chops (S$51.36) to 200g Beef Tenderloin (S$53.50) to 200g A5 Saga Wagyu (S$171.20), there's plenty to please the heartiest carnivore. To pair, there's also a small selection of red and white wines.
Burnt Ends is located at 20 Teck Lim Rd, Singapore 088391, p. +65 6224 3933. Open Mon-Sat 12pm–3pm and 6pm–12am, Sun 12pm–3pm and 5pm–10pm. Order via their online site here.
Candlenut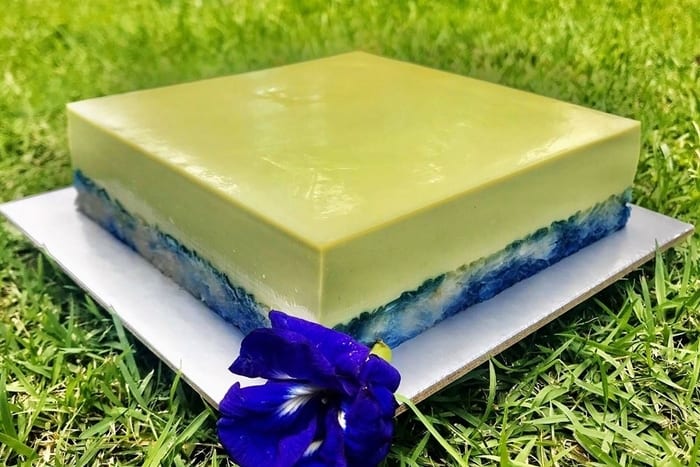 Savour Nyonya comfort at its finest with the world's first Michelin-starred Peranakan restaurant. Candlenut turns ten this April, and it's celebrating in style with a circuit breaker menu of S$20 dishes. You heard that right – their droolworthy Westholme Wagyu Beef Rib Rendang, fragrant Blue Swimmer Crab Curry, slow-braised Babi Pongteh, and other signatures are up for the feasting at S$20. Don't forget to treat the whole fam to a silky slab of their famous Kueh Salat (S$80 for 800g).
Candlenut is located at Block 17A Dempsey Road, Singapore 249676. Delivery and pickup hours run from 12pm–3pm and 5pm–9pm daily. To order, call +65 8121 0176. Check out their circuit breaker menu here. 
Garibaldi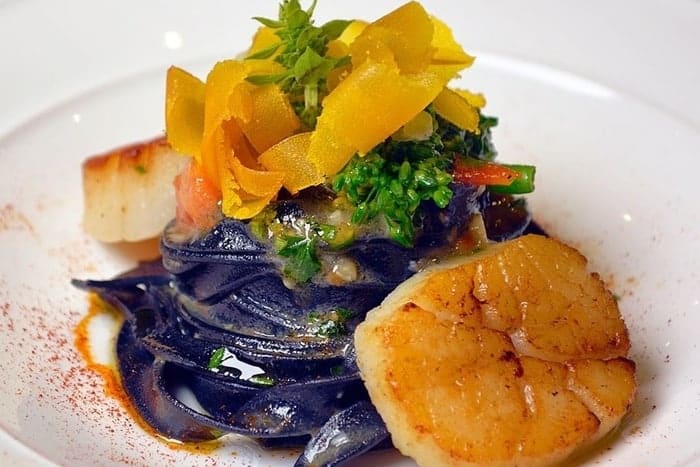 Old-school Italian landmark Garibaldi has long been warming our bellies on Purvis Street, and it's set to do the same in our homes. The one-Michelin-starred restaurant is offering 20% off across its new takeaway menu, featuring a sprawling range of cheeses, pastas, and meats. The signature Ossobucco alla 'Garibaldi' (S$58) – braised wagyu beef cheek – is a must, along with their fresh burrata. For an old-but-gold treat, look no further than the Tiramisù di Mamma Bice (S$20) – an alcohol-laced recipe from chef Roberto Galetti's mother.
Garibaldi Italian Restaurant & Bar is located at 36 Purvis Street, #01-02, Singapore 188613, p. +65 6837 1468. Takeaway hours run from 12pm–2.15pm and 6pm–10pm daily. To order, email [email protected] or visit their online site.  
JAG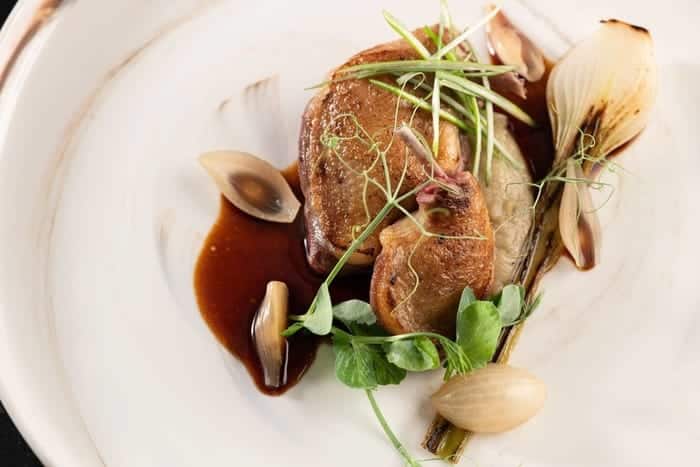 Wondering how to pamper your partner in these troubled times? A bespoke meal for two by Michelin-starred chef Jeremy Gillon might just be the answer. French restaurant JAG is bringing its omakase magic to your doorstep with a surprise meal for takeaway and delivery (S$120++ for two pax). Make your choice of protein and vegetables, and voilà – chef Jeremy will whip up dishes that draw out the best from the Savoie produce. Alternatively, take your pick of his à la carte specials of the week – highlights this week include Wagyu Beef Tartare (S$48++) and Whole Brittany Pigeon (S$98++).
Restaurant JAG is located at 76 Duxton Road, Singapore 089535. Takeaway and delivery hours run from 12pm–8pm daily. To order, call +65 3138 8477 or email [email protected] at least 24 hours in advance. Check out their menu here.
Ma Cuisine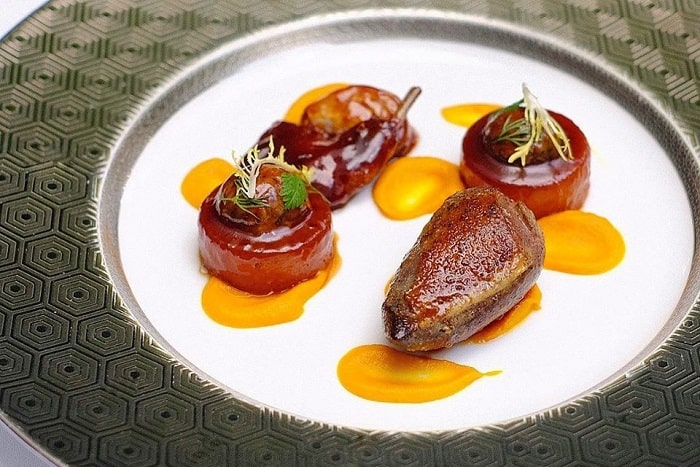 It's the little luxuries that matter, as fine gastro wine bar Ma Cuisine knows well. From this one-Michelin-starred French restaurant comes delicacies like Foie Gras de Canard (S$33), wagyu beef cecina (S$48), and wonderfully tender L'Agneau de Lait Confit (S$190, serves three to four pax), available for takeaway and delivery. The spread of classic French desserts is equally spectacular, from airy religieuses to ultra-rich Paris Brest. It doesn't disappoint its oenophile fans either, with a small curation of wines from its 3000-bottle-strong cellars.
Ma Cuisine is located at 38 Craig Road, Singapore 089676, p. +65 6224 1838. Delivery and takeaway hours run from Mon-Sat 11am–10pm. Check out their menu here. 
Meta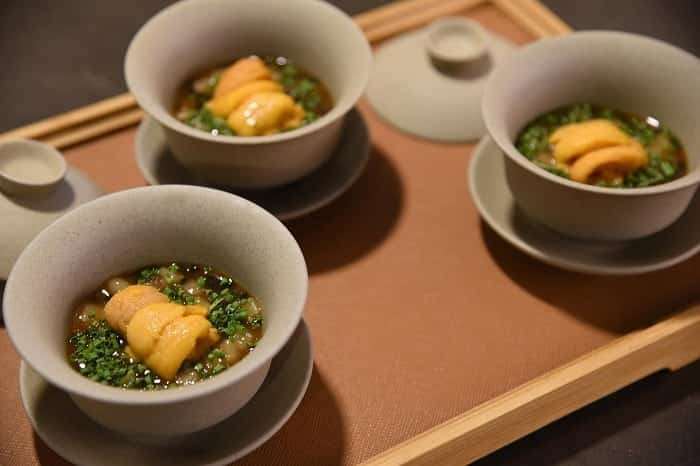 Famed for his East-meets-West playfulness in the kitchen, chef-owner Sun Kim goes back to his roots with a takeaway menu of Korean classics. His one-Michelin-starred restaurant now offers a set menu (S$45) of comforting classics like japchae and cabbage chawanmushi, topped off with the sexiest drink of the moment – Dalgona coffee. For a special occasion, luxe it up with Meta's Signature (S$98) – from plump Jeju abalone to Gobo rice studded with foie gras to wagyu beef short rib, this six-course menu is worth splashing out for. Delivery is only available for a 3km radius around Keong Saik, but swinging by to pick up your feast is welcome.
Meta is located at 1 Keong Saik Road, Singapore 089109, p. +65 6513 0898. Delivery and pickup hours run from Mon-Sat 11am–9pm. Order online and check out their menu here. 
Nouri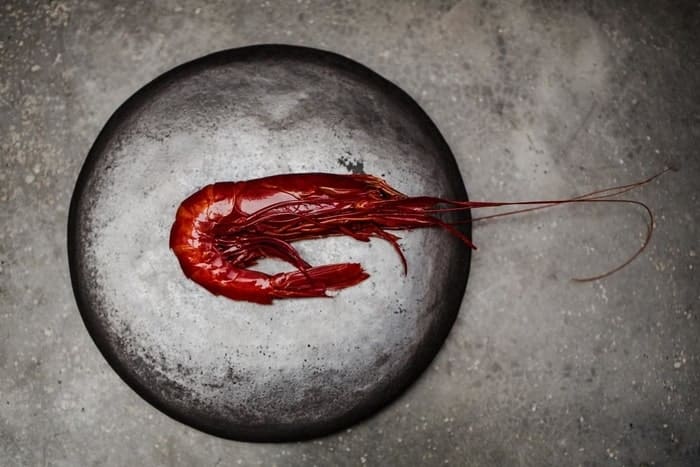 Teaming up with its sister brand Appetite, Nouri has dreamed up four 'crossroads cuisine' gems to intrigue our tastebuds. Available for takeaway and delivery, the Kanzuri Congee (S$54) jazzes up carabinero prawns with Niigata's signature hot paste. Then there's the Beef Laap Maltagliati (S$34), which makes scrumptious bedfellows of Laotian and Italian flavours, and the Roast Spring Chicken (S$34) paired with Japanese panzanella. Boost your leafy lifestyle with their weekly box of farm-to-table veggies (from S$88) as well.
Nouri is located at 72 Amoy Street, Singapore 069891, +65 6221 4148. Delivery and pickup hours run from 12pm–10pm daily. Order online and check out their menu here. 
Odette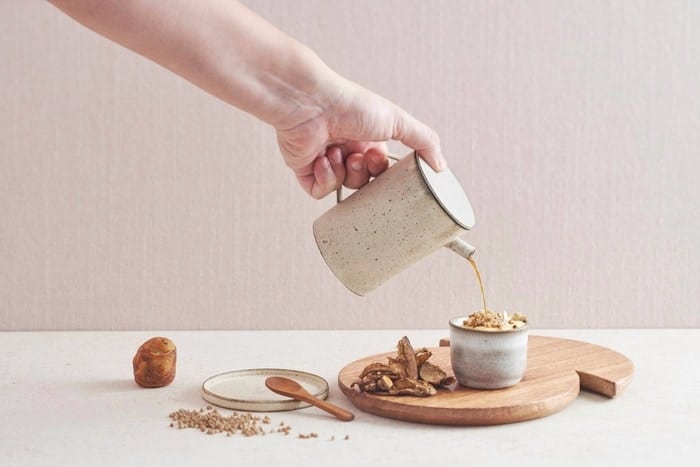 Holding on to the title of Asia's Best Restaurant for two years running, Odette is dishing up our fill of isolation indulgence with a takeaway array of iconic and seasonal plates. Put together your own multi-course experience from entrées such as Hokkaido Uni 'Pain Perdu' (S$68), along with elegant plats de résistance like Milk Fed Axuria Lamb Saddle (S$168) and Blue Lobster & Kinki Bouillabaisse (S$98). There's no sweeter finish to be had than their divine Freshly Baked Brioche (S$38), slathered in wild blueberry jam.
Odette is located at 1 St Andrew's Road #01-04, Singapore 178957, p. +65 +65 6385 0498. Self-collection hours run from 12pm–8pm daily. To order, email [email protected] at least 12 hours in advance. Check out the 'Odette at Home' menu here. 
Summer Palace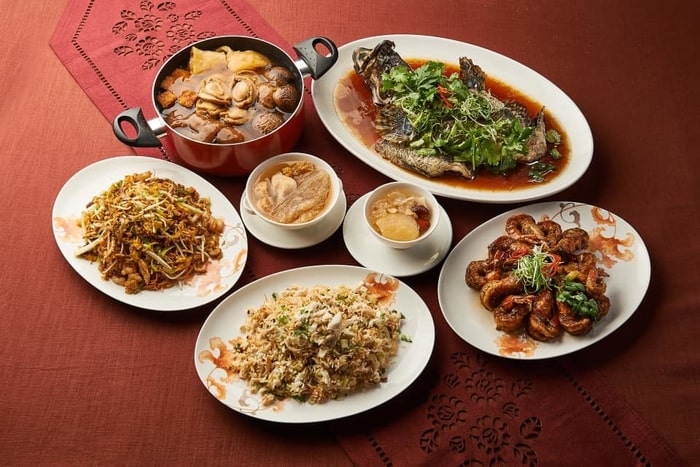 In times like these, a nutritious double-boiled soup sounds like all the soul food we need. Cantonese haven Summer Palace is nourishing us with an array of classics such as Wok-Fried Jasmine Rice (S$84) studded with lobster and scallops, and Diced Beef with Black Pepper Sauce (S$45), and Stewed Ee-Fu Noodles with Shrimps and Mushrooms (S$35), all available for takeaway and islandwide delivery. And nothing spells love like the rich, silky Double-Boiled Sea Whelk Soup (S$30), packed with nutritious fish maw.
Summer Palace is located at 1 Cuscaden Road, Level 3 Regent Singapore, Singapore 249715, p. +65 6725 3288. Takeaway and delivery hours run from 12pm–9.30pm daily. Order online 45 minutes in advance, check out their menu here. 
Takayama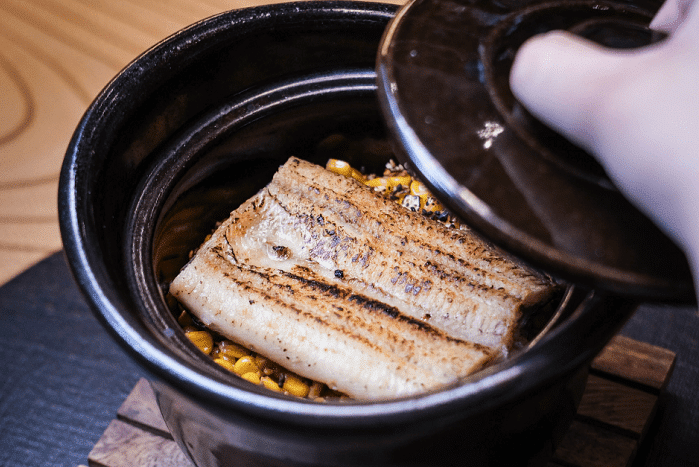 Bring the spirit of omotenashi – or wholehearted Japanese hospitality – into your home with Takayama's elegant surf 'n' turf takeaways. Their lavish seafood creations, from Steamed Abalone (S$150) to Grilled Unagi Don (S$70), show off the best of Japan's seasonal flavours. Wagyu lovers have it no less princely, with indulgences like Kagoshima Wagyu Don (S$70) and Wagyu Katsu Sandwich (S$45). Limited quantities are up for self-collection each day, so head down early. And while you're at it, why not snag a bottle of sake from their special selection?
Takayama is located at 6A Shenton Way, #01-09/10 OUE Downtown Gallery, Singapore 068815. Open for takeaways daily 12pm–8pm. To order, call +65 6224 0864 an hour in advance.  
Vianney Massot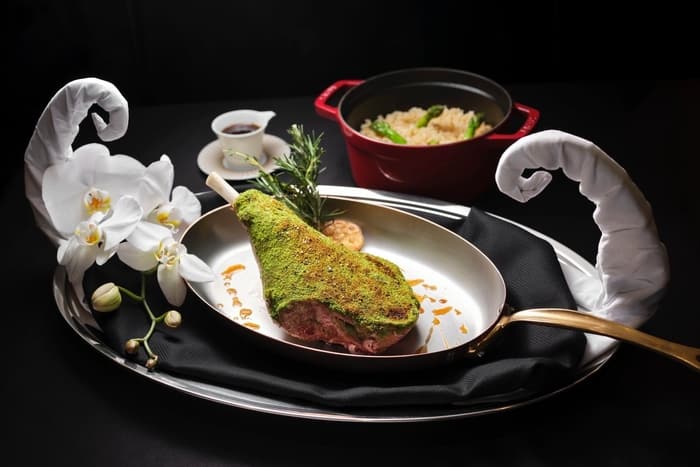 These balmy days have got us dreaming of a stay-home picnic, and what could be sweeter than Vianney Massot's takeaway spread? Good for four to five pax, the L'Agneau de lait set (S$200++) features choice French fare from this one-Michelin-starred restaurant. Think Pyrenees milk-fed lamb slow-roasted to glorious tenderness, pillowed on a fragrant bed of pilaf rice. Of course, no French feast is complete without a basket of fluffy croissants and baguettes, plus a fine bottle of red.
Vianney Massot is located at 39 Hongkong Street, Singapore 059678. Open Mon-Sat 12pm–4pm and 6.30pm–11.30pm. To order, call +65 6909 6360 or email [email protected] one day in advance.
VUE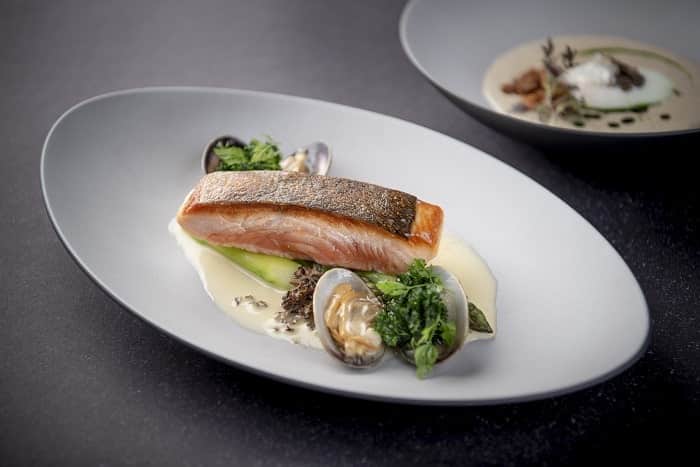 Dining with a VUE may not be possible right now, but this iconic rooftop spot is still set to impress with its binchōtan-grilled grub. Get your evening sizzling with smoky takeaways like Grilled New Zealand Ōra King Salmon (S$42) and Grilled Margaret River Lamb Rack (S$60), or go big with the signature 24 Hours Slow Roasted Brisket (S$180++) made with melt-in-the-mouth Emperor 'Kokuou' Black Wagyu. Throw in a creamy slice of Burnt Cheese Cake (S$16), and you'll officially be in seventh heaven.
VUE is located at OUE Bayfront, 50 Collyer Quay, Level 19, Singapore 049321. Open for takeaways and delivery 11am–8.30pm daily. To order, call or Whatsapp +65 8879 0923, or email [email protected] Check out their takeaway menu here.
藝yì by Jereme Leung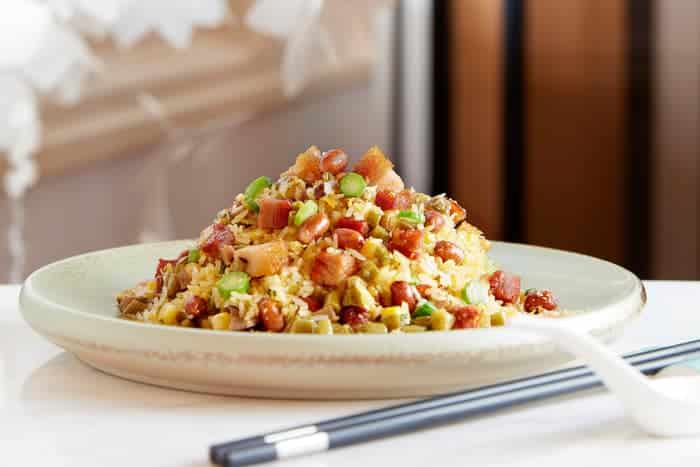 A pioneer in the art of modern Chinese fine dining, Jereme Leung is bringing his poetry on a plate to our homes. 藝yì's Grab & Go menu stars many of his cutting-edge creations, including Braised Beef Cheeks, Tendon & Oxtail with Sorghum Grains & Wine (S$46), the umami-packed 8-Hour Golden Broth with Scallop, Prawn, & Squid (S$28), and Barbecued Kurobuta Pork Char Siew with Roasted Pineapple (S$28). Easy on the eyes and tongue, the elegant Swan-Shaped Durian Pastries (S$15) are just the thing to sweeten a night in. There's an exquisite dimsum selection too.
藝yì by Jereme Leung is located at 328 North Bridge Road, #03-02 Raffles Arcade, Singapore 188719, p. +65 6412 1816. Orders will be available for collection at Raffles Boutique, #01-26 to 30 Raffles Arcade, from 12pm–2pm and 6.30pm–9.30pm daily. Check out their Grab & Go menu here. 
Top Image: Odette